Finder is committed to editorial independence. While we receive compensation when you click links to partners, they do not influence our content.
Small Business Saturday: How, where and why to shop
Support local entrepreneurs on the day after Black Friday.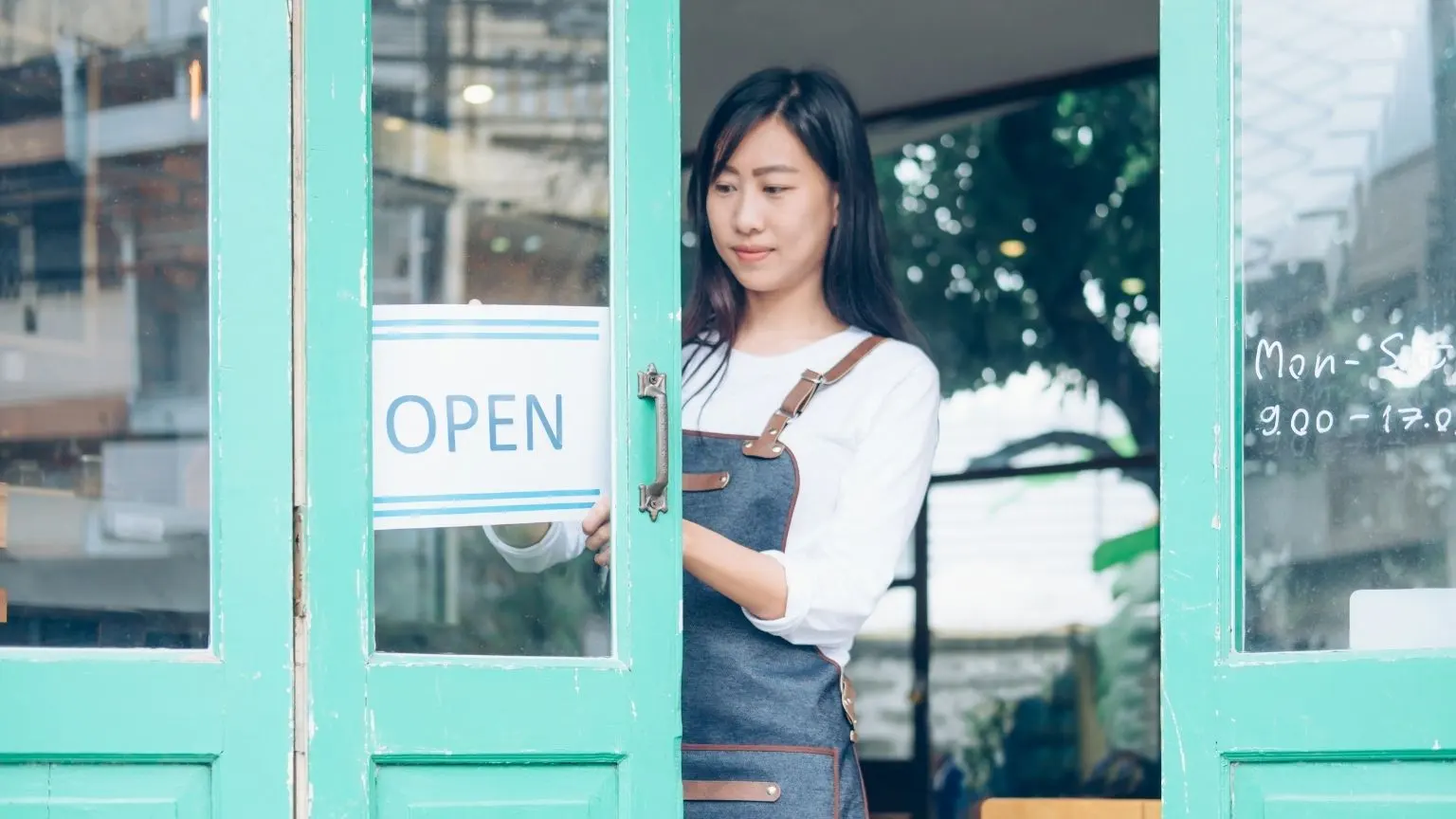 Small Business Saturday encourages consumers to shop at local small businesses. It was launched in 2010 as a marketing initiative developed by American Express, but it's grown into its own shopping holiday.
Since small businesses employ nearly 48% of the American workforce, you'll be supporting friends and neighbors when you shop small on the Saturday after Thanksgiving — in addition to scoring unique, interesting and often more sustainably sourced goods than you'd find at chain stores.
When is Small Business Saturday?
This year, Small Business Saturday is November 28th. It's always the day after Thanksgiving.
Lots of cities and towns typically hold fun in-store events to celebrate, like live music, door prizes and more. You can usually get more info about this on your local government's website.
Why shop on Small Business Saturday
Shopping small is so much more than a catch phrase. It's essential to the livelihoods of nearly 60 million people in the United States.
For every dollar spent at a small business, about $0.67 stays in the local community, according to a 2018 study. In other words, when you shop small, you put money into your neighbor's pocket. Then your neighbor goes shopping and puts money into the pocket of another neighbor. And so on.
Why shopping small is more important than ever this year
The COVID-19 pandemic has presented an enormous challenge for small business owners, many of whom aren't likely to recover. As of September, 60% of businesses that closed in the US due to coronavirus had closed permanently. Across the country, nearly 100,000 small businesses have closed, which means that the jobs, livelihoods and dreams of many have been lost.
The survival of your local small businesses depends on you. If you're not able to go in person this year due to safety concerns, here are some other ways to shop small:
Buy a gift card
Order online
Place an order over the phone
Ask a friend or family member to shop for you
How to shop small business Saturday on Amazon
Whether due to convenience or social distancing, shopping on Amazon sometimes makes the most sense. That said, it can be tricky to verify that the vendor you buy from is truly a small business — and even trickier to find a storefront that's owned by a local small business. Use this link to find small businesses on Amazon by region — it's not available to navigate to:
Shop small on Amazon
Another way to shop small on Amazon is to browse handmade goods.
Go to Amazon's website or app.
On the left side of the search bar, click All.
Click Handmade, then click the orange search icon.
Scroll to where it says "Support local makers" then click See more.
Click the region where you'd like to shop.
This will bring you to a page curated with goods from local makers. You can further refine your search by selecting a state under the Artisan Location filter. It also has a made-in-the-USA filter if shopping American-made is important to you.
Can I get Prime shipping if I buy from a small business on Amazon?
Yes! If the small business partners with Amazon for fulfillment, then you can get Prime shipping. If Prime shipping is a must for you, you can filter results to only see retailers that offer Prime.
More ways to shop online for Small Business Saturday
While the point of small business Saturday is really to get people into brick-and-motor stores, if you prefer to shop online, here are some ways you can still participate:
Get a list of stores from your town's business association. You can do this by searching online — for example, search "Boise business association." There, you can get a list of local places and shop through their websites.
Shop on Etsy. Everything for sale on Etsy is either handmade, vintage or considered craft supplies. Small businesses thrive here.
Order takeout. To make it even easier — and support a local gig worker — you can use an app like DoorDash or Uber Eats to get food delivered to your door.
For fashion, browse Garmentory or Farfetch. Both are platforms that partner with small boutiques to supply the inventory. So when you buy from Garmentory or Farfetch, you're directly supporting a small business.
Bottom line
Shopping at small businesses in your area put money back into the pockets of the people of your community. Plus, you'll usually find unique items that aren't typically available at larger retailers.
More guides on Finder