Finder is committed to editorial independence. While we receive compensation when you click links to partners, they do not influence our opinions or reviews. Learn how we make money.
Kde si môžete kúpiť dezinfekciu na ruky online na Slovensku
Hľadáte dezinfekciu na ruky? Práve tu si ju môžete kúpiť online s možnosťou doručenia.
DÔLEŽITÁ POZNÁMKA:
Vzhľadom na aktuálne udalosti mnoho obchodov zaznamenáva nedostatok určitých produktov. Prosím, majte na pamäti, že mnoho predajcov môže mať vypredaný sortiment, dlhší čas doručenia než je obvyklé alebo si títo predajcovia môžu účtovať nadpriemerné ceny.
Jedným z najlepších spôsobov, ako sa ochrániť pred infekciou, je pravidelné umývanie rúk mydlom a vodou. Môže sa však stať, že aktuálne nemáte okamžitý prístup k mydlu a vode, ako napríklad keď ste v MHD alebo kráčate do alebo z práce.
V týchto prípadoch je skvelým riešením, ak si online kúpite dezinfekciu na ruky, ktorú si môžete zobrať vždy so sebou. Mali by ste používať dezinfekciu na ruky so 60-80% obsahom alkoholu.
---
10 obchodov, kde si môžete kúpiť dezinfekciu na ruky online
---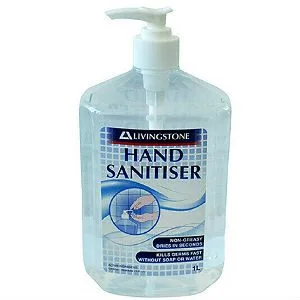 Amazon je jedným z najväčších online trhovísk, ktoré má k dispozícii zásoby asi úplne všetkého. Čo v ňom nájdete? Široký sortiment značiek dezinfekcií na ruky, a nakupovať môžete vo veľkom množstve.
Nakúpte teraz a zaplaťte neskôr vďaka Zip Pay.
Zaregistrujte sa na Amazon Prime a získajte možnosť doručenia a vrátenia miliónov rôznych položiek zadarmo.
Nakúpte vo veľkom množstve, čo vám pravdepodobne ušetrí peniaze
Prejdite na webovú stránku Amazonu
---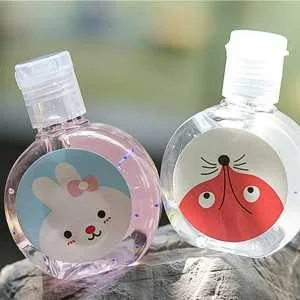 AliExpress má pre vás mnoho možností dezinfekcií na ruky – od roztomilých a malých dezinfekcií, ktoré sú vhodné na cestovanie, až po rodinné balenie dezinfekcie na ruky s pumpičkou, ktorú môžete inštalovať na stenu v kúpeľni
Noví používatelia môžu využiť zľavové poukazy
Doručenie zadarmo k dispozícii na väčšinu položiek
Priaznivé ceny
Prejdite na webovú stránku Aliexpress
---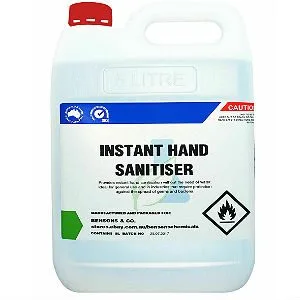 eBay má viac predajcov, takže dodacie lehoty sa môžu líšiť. Môžete vyhľadať podľa zaručeného dátumu dodania a zistiť, ktoré produkty vás najrýchlejšie dosiahnu.
K dispozícii je široký výber
Môžu predajcov zoradiť podľa predpokladaného dátumu dodania
zásoby neustále aktualizované
Prejdite na webovú stránku eBay
Ktorá dezinfekcia na ruky je najlepšia?
Svetová zdravotnícka organizácia (WHO) odporúča používať dezinfekciu na ruky pre zabránenie šíreniu ochorenia, a vo všeobecnosti sú k tomu najlepšie alkoholové produkty.
Porovnali sme najlepšie značky dezinfekcií na ruky, aby ste si pre seba mohli nájsť najlepší produkt.
---
Ako funguje dezinfekcia na ruky?
Alkoholové dezinfekcie na ruky zabíjajú choroboplodné zárodky a baktérie na povrchu vašich rúk, ktoré sa na ne mohli dostať pri jednoduchých úkonoch, ako napríklad pri otváraní dverí alebo manipulácii s peniazmi.
Podľa Centra pre kontrolu chorôb (CDC) nie je tento spôsob dezinfekcie tak účinný, ako umývanie rúk mydlom a vodou, no je dokázané, že dezinfekcie na ruky so 60-95% obsahom alkoholu redukujú rast baktérií.
Pre účinné používanie sa uistite, že dezinfekciou si pokryjete povrch oboch vašich rúk a vo vtieraní látky budete pokračovať, až kým nebudú vaše ruky úplne suché.
---
Kedy je vhodné používať dezinfekciu na ruky
Dezinfekcia na ruky vás môže ochrániť pred infekciou, no nie je to žiadny zázračný prostriedok.
Trent Yarwood je lekár-infektológ a hlavný prednášajúci na James Cook University a University of Queensland.
V jednom článku pre časopis The Conversation povedal:
"Ak ste chorý, umývanie rúk, spolu s očkovaním a pobytom doma, je najlepšou obranou proti chrípke. Samotným inštalovaním dezinfekcií na ruky na verejných miestach nevyriešime prudké vypuknutie tohtoročnej chrípky. No môže to byť súčasťou celkovej stratégie…"
Takže, je pravda, že používanie dezinfekcie na ruky vám pomôže v boji proti možnej infekcii, no nezabudnite, že oveľa účinnejším spôsobom ochrany je umývanie rúk mydlom a vodou, kedykoľvek je to možné.
---
Ako si mám správne umývať ruky?
Podľa Svetovej zdravotníckej organizácie by správne umývanie rúk malo trvať rovnako dlho, ako keď si dvakrát zaspievate "Veľa šťastia, zdravia" – čo je asi 20 sekúnd. Mydlo vždy používajte s teplou vodou a po umytí rúk si ich dôkladne vysušte. Plné znenie odporúčania od WHO nájdete po kliknutí tu