Finder makes money from featured partners, but editorial opinions are our own.

Advertiser disclosure
Alternatives to Wise (TransferWise)
Compare money transfer services with set fees, better exchange rates and more tools.
Wise prides itself on offering customers the real exchange rate and making money transfers easy. The main reasons for using Wise include:
Transparent fees. You are typically charged a fixed fee and then a small variable fee based on a preset percentage. So you know upfront what you'll be paying.
Mid-market rate. There is no exchange rate markup with Wise. Instead, you will receive the mid-market rate on all your transfers.
High daily spending limits. The limit is $1.6 million for SWIFT transfers and $1 million for local transfers.
But that doesn't mean it necessarily works for all your money transfer needs. Other companies may be cheaper or have better features. To help you out, we've brought together our picks for Wise alternatives — including popular money transfer services that offer features that Wise lacks.
---
1. MoneyGram
With an extensive network of agent locations in more than 200 countries and territories, MoneyGram is one of the largest money transfer providers around. As a result, it provides customers with a range of transfer options and is often one of the fastest money transfer services.
Why pick MoneyGram instead?
350,000 cash pickup locations worldwide
Almost-instant transfers in a huge range of currencies
Can pay by cash and in-person
Main downsides
High fees
Typically has higher margins on exchanges than other smaller companies
2. XE Money Transfer
Xe Money Transfer allows you to send money to 130+ countries in 98+ currencies. There are no fees on transfers of $500 or more, and it makes money from adding a margin to the exchange rate. They have an easy signup process and are one of the world's leading foreign exchange providers.
Why pick Xe Money Transfer instead?
Charges a small flat fee for amounts below $500
Transfers of up to $500,000
"Buy now, send later" option
Send money to more than 130 countries
Main downsides
Limited cash pickup options
Slow transfer speeds
You need to register to see exchange rates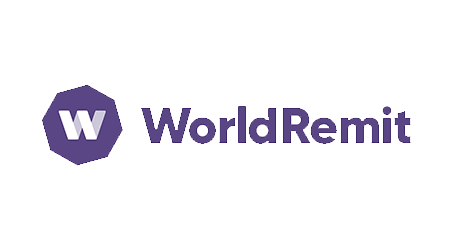 3. WorldRemit
WorldRemit's worldwide network supports multiple money transfer options, including bank transfers, cash pickup and door-to-door delivery. Plus, if you are a first-time customer, you'll often be able to find a promo code to secure yourself a better deal.
Why pick WorldRemit instead?
Noteworthy delivery options: cash pickup, mobile wallets, home delivery
Supports exotic currencies, such as exchanging Rwandan francs for Nepalese rupees
Mobile airtime top-ups through account transfers
Main downsides
Maximum daily limits — $9,000 in a 24-hour period
Inconsistent markups across currencies
No hedging options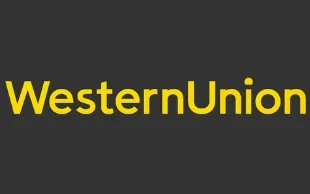 4. Western Union
As one of the most established money transfer providers, Western Union's extensive network and wide assortment of transfer options stand out from Wise's offering. However, expect weaker exchange rates and higher fees.
Why pick Western Union instead?
More than 145 years in the business
500,000+ global agent locations
Fees based on the transfer amount
Fast transfers
Main downsides
Weak exchange rates
Higher fees than most digital competitors
Maximum limit on the amount you can send online, determined by which country you are sending to

5. Remitly
Remitly is an online money transfer provider focused on smaller, fast transfers. It has a two-speed system, which gives you the choice between speed and fees — depending on your transfer needs.
Why pick Remitly instead?
Express transfer options
Delivery promise or your money back
Diverse transfer options, including cash pickups and transfers to mobile wallets
Referral reward program
Main downsides
Low maximum limit of $2,999 on new accounts, better suited to smaller transfers
Inconsistent exchange rate margins
6. Xoom
Xoom is a money transfer service that sits under the PayPal umbrella. If you are a PayPal account holder, it is a convenient way to send money abroad. It also has a money-back guarantee if your money doesn't reach its destination.
Why pick Xoom instead?
Money-back guarantee
Multiple transfer options, including cash pickup and door-to-door delivery
24/7 customer support
Cheaper fees if using your PayPal balance
Main downsides
Varying transfer limits depending on the amount of ID provided
Fees when paying with a credit card can be high
7. OFX
OFX's wide range of currencies, including many exotic ones, makes it stand out from the competition. It has no transfer fees and allows you to fix your rate up to 12 months in advance. However, it only supports bank account to bank account transfers.
Why pick OFX instead?
No transfer fees
Wide range of currencies
Fix your FX exchange rate
No maximum transfer limit
Main downsides
Bank account transfers only
High minimum transfer amount
Unavailable in some states
Compare other options
Our table lets you compare the services you can use to send money abroad. Compare services on transfer speeds and fees, then click Go to site when you're ready to send.
Alternatively,
learn more about Wise in our review
.
Frequently asked questions