Alternatives to Walmart2World
Here are the best money transfer providers like Walmart2Walmart or Walmart2World.
Walmart operates two types of transfers: Walmart2Walmart powered by Ria, and Walmart2World powered by MoneyGram. Both of these services allow you to send money, though they could both benefit from lower fees, more competitive exchange rates and higher maximum limit caps.
Use this list of alternatives to Walmart to discover how other companies can provide more trading tools and better rates.
Xe Money Transfer
Xe focuses on global currency transfers to bank accounts, so it lacks things like cash pickup and same-currency transfers. Like Walmart, Xe allows you to transfer to many countries, but it one-ups Walmart by generally not charging any transaction fees, commission and ongoing fees and imposing no maximum transfer limit. While most transfers with Xe are fee-free, a nominal fee of 3USD (and its equivalent) applies to transfers below USD500 and its equivalent in other currencies.
Why pick Xe Money Transfer instead?
Low or no transfer fees
Max transfer is per transaction
Support for over 55 currencies
Downsides
Bank-to-bank transfers only
Transfers can take up to five days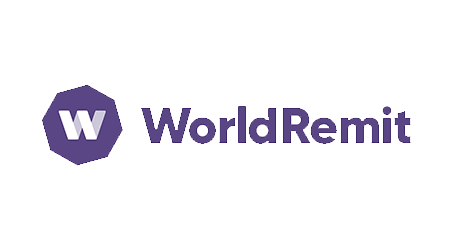 WorldRemit
WorldRemit matches Walmart by providing transfer options to more than 140 countries through online, bank-to-bank and cash transfers. They both have low maximum transfer limits, but WorldRemit's flat low fees and competitive rates make it a viable alternative.
Why pick WorldRemit instead?
Easy three-step transfer process
Transfer to mobile wallet accounts
Mobile airtime account transfers supported
Transparent fees and exchange rates
Downsides
Relatively small daily maximum transfer amount of $9,000
Government-issued ID required
Mobile airtime, cash pickups and door-to-door transfer not available in every country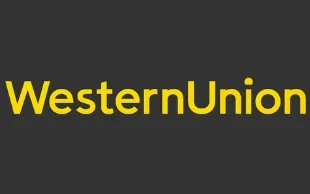 Western Union
Western Union has been in the money transfer business since 1871 and has over 500,000 agent locations worldwide, making it a serious competitor for cash pickup and in-person transfers. However, like Walmart, it suffers from weak exchange rates and fees that are often bested by smaller companies.
Why pick Western Union instead?
Trusted money transfer provider for 145+ years
Low minimum transfer of $1
500,000+ locations
Downsides
Weak exchange rates that can be almost 5% higher than the mid-market rate
Higher fees compared to other companies on this list
OFX
OFX has no maximum transfer limits, which makes it a good option when you need to send more than Walmart's $2,500 limit. OFX also charges no fees and offers competitive exchange rates. However, a high minimum yearly transfer requirement may deter some senders from using OFX.
Why pick OFX instead?
No maximum transfer limit
Can set up scheduled and recurring transfers
No transfer fees
Hedging options such as forward contracts and limit orders
Downsides
Can only send to a bank account
Must verify new accounts by phone
High minimum transfer amount of $1,000
Doesn't use the mid-market rate
Only accepts bank transfers as payment
Xoom
Xoom has a smaller reach than Walmart, so make sure your destination is on the list before starting a transfer. Both companies offer low minimum transfer amounts, but Xoom has a higher maximum transfer limit. Xoom stands out with its money-back guarantee if your transfer doesn't arrive on time — a rare perk in the money transfer industry.
Why pick Xoom instead?
Money-back guarantee if your transfer is late
Integrates with your PayPal account
Downsides
Smaller network
Low maximum sending limit
Transfer fees vary depending on sending method, amount and destination
Still looking for other options?
Our table lets you compare the services you can use to send money abroad. Compare services on transfer speeds and fees, then click Go to site when you're ready to send.
Alternatively, learn more about Walmart Money Transfers in our review.