The best alternative companies to TorFX for sending a money transfer
TorFX is a strict money exchange and transfer company that focuses on getting your funds where they need to go quickly. Unlike other services, it requires that funds to be cleared by individuals who hold TorFX accounts. The money must be sent in advance before the transaction can be performed. And, you can only send transfers to or from Australia and New Zealand. If you're looking for more flexible options and more currencies, read on.
Pros
Competitive exchange rates
Free market news
Fixed exchange rate protection
Can save you 5% on bank exchange rates
No bank charges or commissions
Consult with currency experts
Cons
Can only send to or from Australia and New Zealand
Potential risks of exchange include market volatility
Users report technical and administrative problems that delay transfers
Find sites to compare to TorFX below.
Alternative sites like TorFX
---
---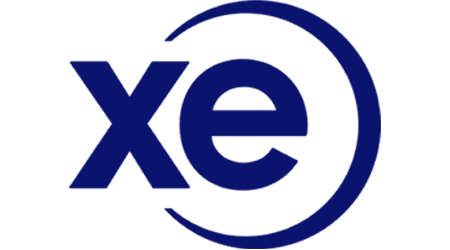 XE Money Transfer is a service designed to help you transfer your funds to a bank in a foreign currency. If you're working far from home, XE is ideal for getting cash to your family or making investments overseas. Given how easy it is to transfer your money to foreign companies in their currency, it's especially ideal for business accounts.
Pros
One of the most trusted money transfer names
Competitive exchange rates save you money in the long run
Quick turnaround means transfer is complete in 3 to 5 days
Cons
Rate comparison tool not available until after you've registered with the site
Go to XE Money Transfer website
---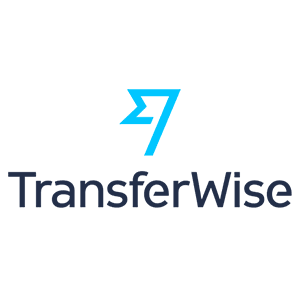 TransferWise is a money transfer site designed to help you save money on exchanges through a peer-to-peer system. Its unique system allows you to exchange your funds with those of another seeking to convert their money to your currency. It's basically trading money with another person, but it doesn't cross borders.
Pros
Maximum 1% fee
$3 minimum fee
Minimum transfer of $1
Maximum transfer of $36,000,000
Apps for both iOS and Android
Uses mid-market exchange rate with no hidden fees
Cons
Transfers to bank accounts. No cash pickup option.
Go to TransferWise website
---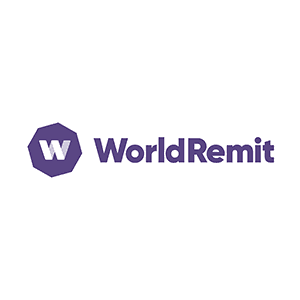 WorldRemit provides a variety of transfer options in more than 120 countries worldwide, including online, bank-to-bank and cash transfers. Fees vary by country you're sending funds to and the global exchange rate at the time of your transfer. WorldRemit is ideal for small businesses, offering transfers from $1 to $2,000.
Pros
Flexible payment options
Easy three-step transfer process
Transfers to mobile wallet accounts
Cash pickup available
Mobile airtime account transfers
Cons
The higher your transfer, the greater the transfer fees
Go to WorldRemit website
---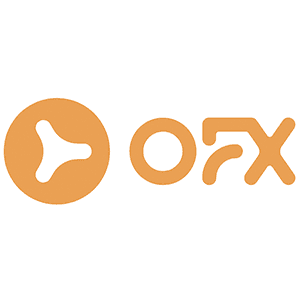 OFX offers transfers and exchanges into 55 different currencies. If you're a larger business looking to pay for exports or just need to transfer a larger sum to an account overseas, this service may be ideal.
Pros
24-hour customer support
Available in 195 countries and 55 currencies
Offers scheduled and recurring transfers
iOS and Android apps available for mobile transfer and tracking
Cons
No cash payment or pickup. OFX only delivers funds through bank deposit.
Go to OFX website
---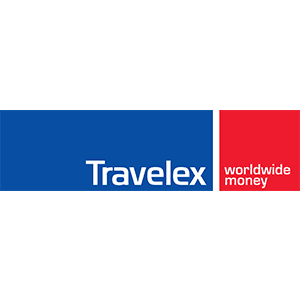 Around since 1976, Travelex is an international money transfer service in 177 countries worldwide. Through its simple online process, you can transfer money to someone on the other side of the world within a couple of days. Its minimum transfer amount for overseas is $500, and it keeps you up to date on exchange rates, so you can know exactly how much money your recipients will receive in their accounts.
Pros
Flat fee of $5 for any transaction under $5,000
No fee for transfers of $5,000 or more
Exchange to more than 45 different currencies
Home delivery available
Cons
Exchange rates not always the most competitive
No cash payments or cash pickups allowed
---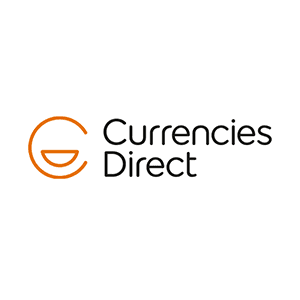 Currencies Direct is an international money transfer service dedicated to helping its customers save more when transferring money internationally. With 39 currencies to choose from (and others that can be discussed with the company itself), it is more flexible than other money transfer services. So long as there's a bank account available, Currencies Direct will transfer and exchange your funds at a low flat rate.
Pros
No fees for 90% of its transactions
Worldwide service
Competitive exchange rates
Low minimum transfer of $100
Supports large transactions at a seemingly unlimited max
Monitors exchange rates for your ideal transfer
Cons
No cash pickup option
Does not support all currencies (though you can contact them if yours isn't listed)
Go to Currencies Direct website
---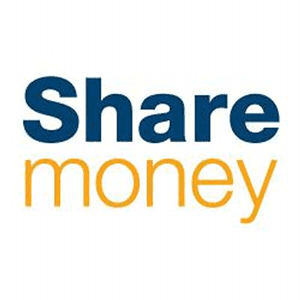 Sharemoney is a part of the Omnex group, a company that's specialized in money transfers for over 25 years. Its constantly expanding service range and offer door-to-door and cash pickup options on top of the usual transfer techniques.
Pros
Low transfer fees
Exchange rate calculator helps you see just how much money you'll get for your dollar
Fast and easy service
Door-to-door delivery in as short as 48 hours
Discounts available on Facebook
Cons

Doesn't transfer to every country
Exact location must be specified for cash pickup
Daily transfer limits of $9,999
---
Looking for competitive exchange rates?
These services offer great rates.