Finder is committed to editorial independence. While we receive compensation when you click links to partners, they do not influence our content.
Sites like Skyscanner where you'll find the cheapest flights
The flight comparison sites like Skyscanner that every traveler should know about.
We all want to lock in the best price on flights, and these sites could be your missing key to do just that.
These travel site does all the hard work of comparing hundreds of airlines and travel providers so you can focus on what's important: your vacation.
While Skyscanner is a choice trusted by many, it never hurts to have more options. Check out these alternative sites to Skyscanner to snag that perfect travel deal today.
Expedia.com
Easily search over a million flights, hotels and vacation packages.
No matter your destination or budget, Expedia.com has plenty of flight options to suit your fancy. And when you bundle your flight and hotel or rental car, you save even more.
Book your flight on the go via mobile app.
Earn Expedia Rewards.
Bundle and save.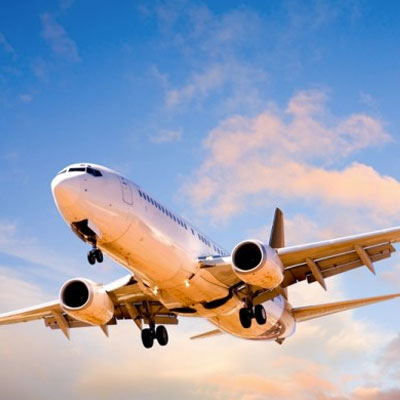 CheapOair
Travel the globe at a discount when you book your next holiday with CheapOair's exclusive deals.
CheapOair finds you the cheapest in flights, hotels, cruises, vacations and car rental.
Low prices and great deals.
Earn points to redeem towards future travel with every purchase.
STA Travel
STA Travel makes it easy to see the world on a budget.
Known for its great student and youth deals and flexible multi-stop routes, you can easily book flights, accommodation, railway passes and more all on one website.
Price beat guarantee.
Travelers under 30 enjoy flexible and cheap airfares
24/7 support is available.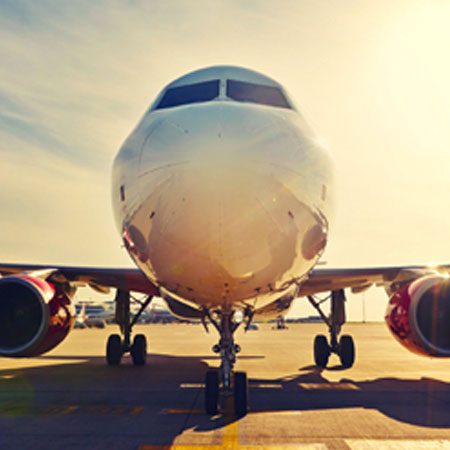 FlightHub
FlightHub gives you access to amazing flight deals without the headache.
Its easy to use search tools help you find the best flights and see all your options.
Also search for hotels and cruises.
Search coach, business and first class tickets.
Choose your currency: Shop flights in USD or CAD.
Priceline
Take off with thousands of great travel deals and flights to any destination you can dream of.
Priceline.com makes it easy to plan your next vacation with its amazing deals.
Also search for hotels, rental cars and cruises.
Get a package deal when you book a hotel and a flight.
Earn points with a Priceline credit card.
Airfarewatchdog
Find cheap flights, get travel tips and be alerted about low fares with Airfarewatchdog.
Our favorite part of this travel deals site is the emails alerting you about crazy low fares at your home airport.
Great for planning a spontaneous trip.
Hotel booking also available.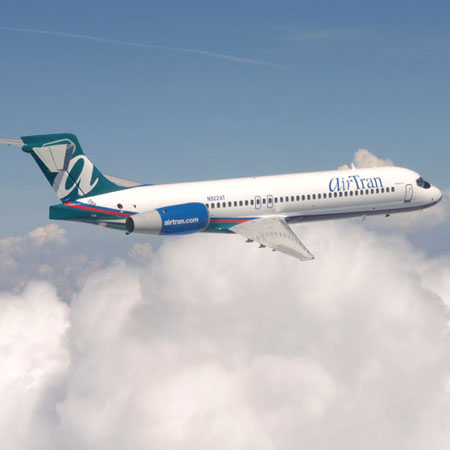 Orbitz
Orbitz offers great travel deals and some of the best airfare finds.
Create a free Orbitz account to save up to 10% more on your booking.
Earn rewards and points with each booking.
Also book hotels, cars, cruises and activities.
Save when you book a package, like a hotel and a car or a car and a flight.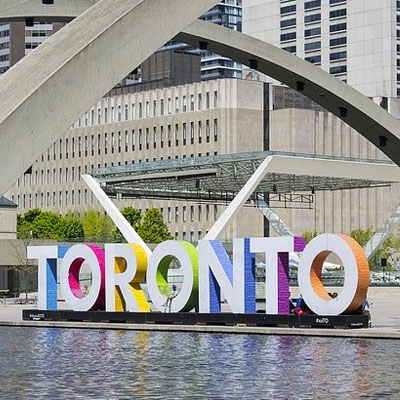 I Want That Flight
Save big when you travel with low flight prices in the US and around the world.
Like Skyscanner, I Want That Flight lets you to set up alerts when the flight you want is available. It also lets you to search for flights to anywhere, as long as you're flexible
Compare flights, hotels and car hire from a wide range of airlines and travel agencies.
Flight alerts available.
No booking fees or hidden charges.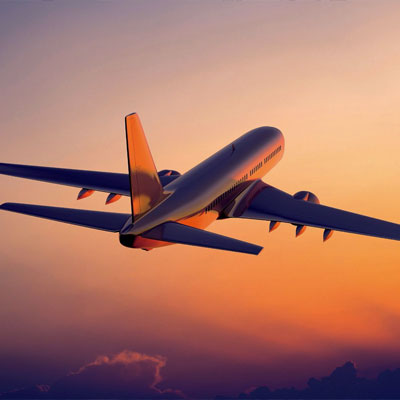 Hopper
For a handy way to shop for the best deals on flights, try the Hopper app.
We love Hopper because it allows you to get handy notifications on your phone when the price of your flight drops.
Available for Android and iPhone.
Set alerts for price drops on plane tickets.
Get predictions about whether you're getting the best price.
Search with flexible dates.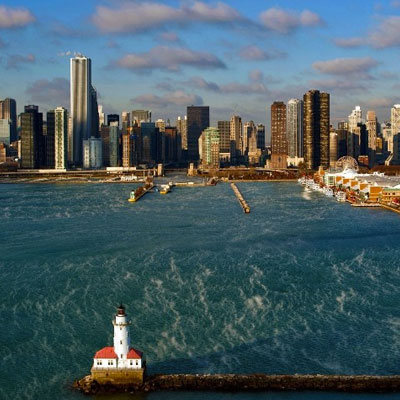 Skiplagged
Want to find rock bottom prices on flights from airlines you might not have even heard of? Try Skiplagged.
This travel site got sued by airlines for finding such low fares. I once purchased a ticket from LA to Paris for less than $200 using this search tool.
Finds connecting flights that may be cheaper.
Rock bottom prices.
Easy to use search tool with graph.
Vayama
Vayama offers a clean, simple booking system where you won't pay any booking fees and can easily get the support you need, all day, every day.
Compare over 800 airlines online to find the best flight for your needs.
24 hour customer service available.
Coupons available to save on flights.
Accredited within the aviation industry.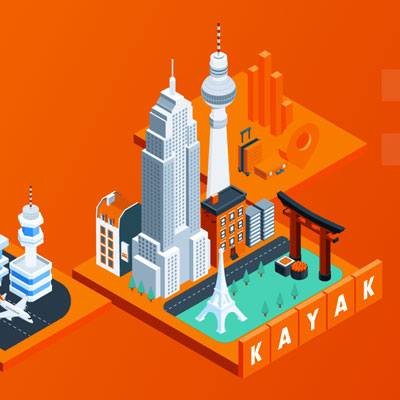 Kayak
Kayak helps you find the best deals on flights, hotels and rental cars.
With easy to use search tools and great rates, Kayak is a winning flight search engine.
Exclusive mobile only rates on the go.
Price change notifications.
Streamlined itinerary within your account.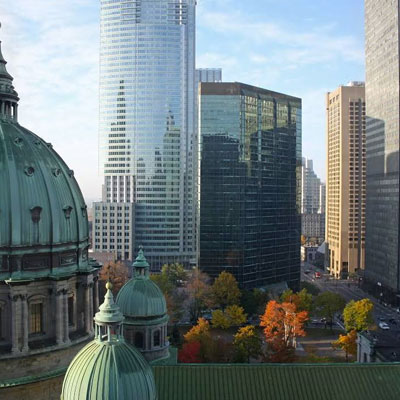 Google Flights
It'd be a crime not to mention this sleek and minimalist flight search tool.
Google Flights, like the rest of Google, is a top notch search tool. Find obscure flights and low rates.
Search to include multiple nearby airports.
Search with no specific destination.
Purchase tickets directly from airlines.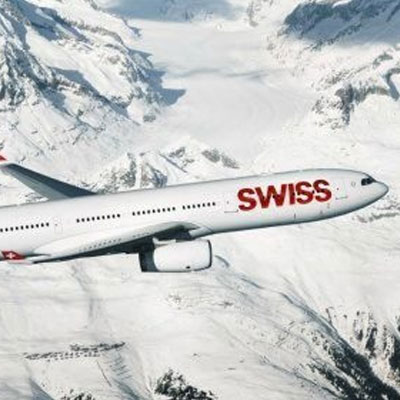 Cheapflights
Trust Cheap Flights to get you to all your favorite travel destinations, whatever your budget.
Cheap Flights compares hundreds of airlines and travel sites to find you the best deals on flights, hotel deals, car rentals and holiday packages.
Search only trusted airlines and travel agents.
Tips and tricks from travel experts.
Subscribe to the weekly newsletter of the hottest travel deals.
Travelocity
Travelocity can help you wander wisely with cheap hotels and more.
With deals on car rentals, hotels, flights and cruises, you're sure to save on your next vacation using Travelocity.
If you find a lower price, they'll refund the difference.
No Travelocity change fees.
Search over 400 airlines.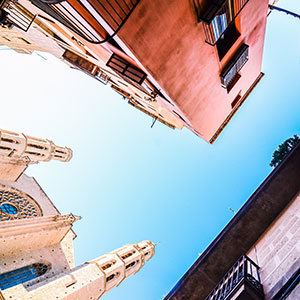 Dohop
Search for a flight easily with this no-frills search engine that helps you find the best fare for your needs, not just the cheapest price.
Whether you're looking for the flight with the shortest layovers or the cheapest fares, Dohop can help.
Shows you a quickest, cheapest and best option.
Gives you the option to compare fares to other travel sites like Skyscanner and Expedia.
Also compare rental cars and hotels and read travel guides about your destination.
Fly.com
Search, filter and find the best fares with Fly.com.
Fly.com is an easy-to-use tool to find the best fare and it offers extras like hotels and cars to meet all your travel needs.
Compare more than 400 travel websites in one place.
Use the fare calendar and today's best fares section for inspiration.
Easily sort by length of trip, airline, and price, right down to the nitty-gritty like length of layover.
How do these sites compare?
What can I book on these sites?
Flights
Hotels
Car rentals
Travel insurance
Skyscanner
FlightHub
Priceline
STA Travel
CheapOair
Orbitz
I Want That Flight
Hopper
Skiplagged
Vayama
Google Flights
Cheapflights
Travelocity
Kayak
Dohop
Fly.com
Airfarewatchdog
Which sites are the best for finding a flight deal when you don't know where you want to go? (And how does it work?)
Hopper Tap the flexible option in the app to compare travel dates and places.
Dohop: Select "I'm flexible. Take me anywhere!" in the destination field when searching.
Google Flights: Search for all flights from your local airport.
Skiplagged: Enter your home airport and search the default destination: anywhere.
Which ones show me the best deals they have (and where can I find them)?
I Want That Flight: Click on the deals section at the top of the page to see the latest flight deals.
Vayama: Just below the search engine, there are featured fares and discounts with select airlines. There's also a trending deals page with cheap fares recently found on Vayama.
Cheapflights: Just below the search engine on the homepage, there's a section called "Travel Deals & News", the latest offers are listed here.
STA Travel: Visit the cheap flights page for the latest flight deals, or access it by clicking on "Flights" at the top of any STA page.
Fly.com: On the right side of the homepage, there's a box displaying some of the best fares from your city with a link to "See all of Today's Best Fares"".
Hopper: Click on deals to see the lowest prices of the day.
Skiplagged: The front page lists the best deals of the day.
Which ones let me book multi-city flights?
Planning an around-the-world trip or visiting a bunch of destinations? You can book all your fares on just one site (and often on one ticket with extended stopovers) with these sites. Some allow you to book up to 10 destinations with just one search.
Looking for the best deal? We'd recommend checking both multi-city flights and a bunch of one-way tickets as often multi-city flight bookings need to be with associated airlines, where a bunch of one-way tickets can just be booked with the cheapest airline.
CheapOair: Book up to six flights
STA Travel: Book up to three flights. (More can be booked over the phone)
Cheapflights: Book up to six flights.
Vayama: Book up to three flights
I Want That Flight: Book up to 10 flights
Travelocity: Book up to 5 flights
Which sites offer the best filtering options?
If you only want to fly with certain airlines, at specific times or avoid long layovers, these sites allow you to filter the flight options so you can only compare the flights you actually want to take.
Fly.com: Filter by number of stops, take off and landing time, airline, cabin type, price, trip duration, layover duration
Dohop: Filter by number of stops, take off and landing time, airline, cabin type, price, trip duration, layover duration, provider
CheapOair: Filter by number of stops, take off and landing time, airline, cabin type, price, trip duration, layover duration
STA Travel: Filter by number of stops, take off and landing time, airline, cabin type, price, trip duration, layover duration
Cheapflights: Filter by number of stops, take off and landing time, airline, cabin type, price, trip duration, layover duration, provider, alliance, credit card fees
---
Latest flight deals: