Finder makes money from featured partners, but editorial opinions are our own.

Advertiser disclosure
Alternatives to PayPal
Send money to family, friends or businesses with these sites like PayPal.
PayPal may be a household name, but that doesn't mean it is your best option for sending money around the world or for accepting payments at your ecommerce store. There are many options that offer better rates, faster sending speeds and more options when it comes to accepting payments for your business.
We've listed out some of the more popular alternatives and highlighted what features they have that PayPal doesn't.
Sending money internationally
While it can be convenient to send to another PayPal account, this can come with a cost. Both PayPal's currency exchange rates and fee schedule are often less favorable than dedicated money transfer providers. Check out some of the alternatives to PayPal for transferring money outside of the US.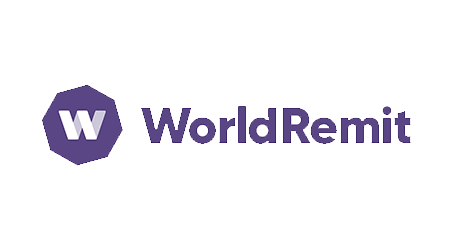 WorldRemit
WorldRemit covers fewer countries than PayPal, but typically has lower fees and more competitive rates for the countries in its network.
Why pick WorldRemit instead?
Cash pickup available
Home delivery available
Transparent fees and exchange rates
Mobile airtime account transfers
Downsides
Low maximum transfer
Low daily transfer limit
Requires a government-issued ID
Xe Money Transfer
Xe is designed to transfer money abroad so you'll be unable to transfer money within the same currency, which is something PayPal offers. However, Xe does not charge any transfer fees and offers competitive exchange rates to save you money in the long run.
Why pick Xe Money Transfer instead?
No transfer fees
Allows for maximum transfers nearly 50x greater than PayPal's standard account limits
Downsides
Bank-to-bank transfers only
MoneyGram
MoneyGram pairs with Walmart to offer more than 350,000 agent locations worldwide, which makes it a good option for sending cash fast. MoneyGram has a large pool of services for sending, receiving or financing.
Why pick MoneyGram instead?
350,000 agent locations in over 200 countries and territories
Fast transfers, with same-day service in many global locations
Low minimum transfer of $1
Home delivery and cash pickup options
Downsides
Fees vary depending on payment type and transfer destination
Agent location exchange rates may vary from online quotes
Sharemoney
Sharemoney has lower limits and country availability than PayPal, but its cash pickup and home delivery options make it a good alternative.
Why pick Sharemoney instead?
Low minimum transfer amounts
Low transfer fees
Online exchange rate calculator displays exactly how much will be sent
Door-to-door delivery in as little as 48 hours
Cash pickup options
Downsides
Limited availability around the world
Exact location must be specified when sending cash pickup
Low maximum transfers
Only offers one-time transfers
Accepting ecommerce payments
Deciding how you want to accept payments for your business is a crucial step toward success and there are many factors to consider when picking what payment option you'll use, including the following:
Fees. Services often charge both transaction fees and monthly fees, which can add up quickly. Evaluate the typical amount of payments your business will accept and seek out a payment provider that fits your needs.
Integration capabilities. Make sure that your chosen payment processor will work flawlessly with the platform your ecommerce store is built on as well as your preferred online shopping cart.
Niche options. Are you trying to appeal to a specific country's market? Perhaps you want to accept payments in cryptocurrencies? Use this to help narrow down the market.
The cost of free. Many ecommerce payment providers offer a free plan with restricted services, which may limit the earning potential of your business. It may be the case that paying more upfront can save you money in the long run.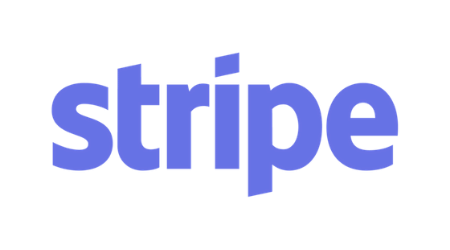 Stripe
Stripe is designed with developers in mind, so if you plan on using it and have no developer experience, it may be a bit daunting at first. Stripe claims that "payments [are] a problem rooted in code, not finance." Stripe isn't as confusing as it first appears and when you dive into its APIs, you'll discover a huge array of flexible tools for ecommerce.
Why pick Stripe instead?
Customize Stripe's payment forms as much, or as little, as you'd like to fit your business
Manage recurring payments and subscriptions
24/7 phone and online chat support
Used by businesses in more than 100 countries
Downsides
Pay-as-you-go pricing charges 2.9% + $0.30 per successful card charge
Add an additional 1% if any currency conversion is required for international payments
Premium customer support starts at $1,800 per month
Square
Square may have started as a convenient mobile payment device used by individuals and businesses, but it has since grown and added online payment support for e-commerce websites. Square has straightforward fees and does not charge any startup, statement, authorization, business card, refund, or PCI-compliance fees.
Go to site
Why pick Square instead?
Recurring payments are free, a service that PayPal charges for
Integrates with popular ecommerce software like WooCommerce, OpenCart and Weebly
Downsides
Ecommerce transactions cost 2.9% + $0.30
Features like removing Square ads, abandoned cart emails, advanced ecommerce statistics and more are locked behind paid plans
Google Pay
Google Pay does not charge any fees for accepting payments, so it is free for both merchants and customers to use. It allows your business to accept payments through online checkout, in-store checkout, ecommerce platforms and even through integrated passes and reward point systems.
Why pick Google Pay instead?
No monthly subscription or transaction fees
Integrates with dozens of online checkout systems and ecommerce platforms
Customers can connect their PayPal accounts to their Google Pay
Downsides
In-store payments require contactless technology, such as near-field communication (NFC)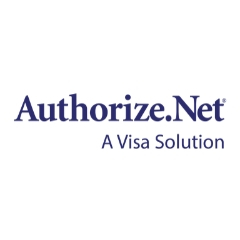 Authorize.Net
Authorize.Net launched in 1996 and is a payment gateway that offers 24/7 support, accepts all major credit cards and even accepts PayPal as a payment method. Business owners can easily sync their transaction history to their QuickBooks account after filtering transactions through 10+ configurable fraud filters to protect themselves.
Why pick Authorize.Net instead?
All-in-one plan offers perks like fraud prevention, recurring payment solutions, a merchant account and e-check processing
Easily sync transactions to QuickBooks
24/7 customer support by phone or chat
Downsides
No free plan, base cost is $25 per month and 2.9% + $0.30 per transaction
Limited currency support when compared to other options
Sending money domestically
PayPal is often used domestically to send and receive money, so it is important to consider other cash transfer options that are restricted to the US. Check out our guide on the best ways to send money to family and friends within the United States to learn more.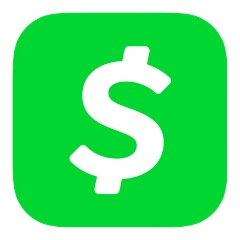 Cash App
Cash App is a straightforward, no-frills way to send money to friends and family. Use this app to pay friends back after a night out or to pay your roommate your portion of rent. This app focuses on being simple to use and easy to set up, and when you confirm your identity, you can increase your sending limits.
Why pick Cash App instead?
Free when transferring from a bank account
Can hold funds in your Cash App balance to use in the future
Simple to use and has two-factor authentication for added security
Downsides
Standard deposits to your bank account can take one to three days, but they are free
Instant deposits to your debit card cost 1.5%, with a minimum of $0.25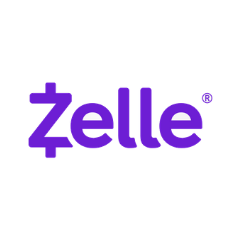 Zelle
Zelle operates as a bank-to-bank transfer service that is slowly replacing the native transfer apps many banks offer. Chase QuickPay, for instance, now routes its transactions through the Zelle network. Use Zelle when you don't want to trust a third party with your money, as Zelle relies on ACH transactions directly between bank accounts.
Why pick Zelle instead?
Free to use
Transfer directly between bank accounts using ACH, funds are never held in an escrow account like PayPal
Transfers within minutes if your bank supports Zelle
Downsides
Not all banks support Zelle
Transfer speeds and limits vary by bank
Direct transfers only, no scheduled or recurring transfer options
Still looking for other options?
Our table lets you compare the services you can use to send money abroad. Compare services on transfer speeds and fees, then click Go to site when you're ready to send.
Alternatively, learn more about PayPal in our review.