Alternatives to Currencies Direct
The best alternative companies to Currencies Direct for sending a money transfer
Currencies Direct is an international money transfer service dedicated to helping its customers save more when transferring money internationally. With 39 currencies to choose from (and others can be discussed with the company itself), it's more flexible than other money transfer services. So long as there's a bank account available, Currencies Direct will transfer and exchange your funds at a low flat rate.
Pros
No fees and competitive exchange rates
Low minimum transfer of $100
Has an unlimited transfer maximum
Monitors exchange rates for your ideal transfer
Cons
No cash pickup option
Does not support all currencies (though you can contact them if yours isn't listed)
Xe Money Transfer
Xe Money Transfer is a service designed to help you transfer your funds to a bank in a foreign currency. If you're working far from home, Xe is ideal for getting cash to your family or making investments overseas. Given how easy it is to transfer your money to foreign companies in their currency, it's especially ideal for business accounts.
Why pick Xe Money Transfer instead?
One of the most trusted money transfer names
Competitive exchange rates save you money in the long run
Quick turnaround means transfer is complete in three to five days
Downsides
Rate comparison tool not available until after you've registered with the site
Limited cash pickup options as Xe has just begun to roll out cash pickup across the world
OFX
OFX offers transfers and exchanges into 55 different currencies. If you're a larger business looking to pay for exports or just need to transfer a larger sum to an account overseas, this service may be ideal.
Why pick OFX instead?
24-hour customer support
Available in 195 countries and over 50 currencies
Offers scheduled and recurring transfers
iOS and Android apps available for mobile transfer and tracking
Downsides
No cash payment or pickup. OFX only delivers funds through bank deposit.
Minimum transfer limit of $1,000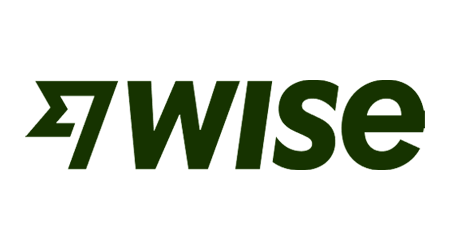 Wise
Wise is a money transfer site designed to help you save money on exchanges through a peer-to-peer system. Its unique system allows you to exchange your funds with those of another seeking to convert their money to your currency. It's basically trading money with another person, but it doesn't cross borders.
Why pick Wise instead?
Maximum 1% fee and $3 minimum fee
Minimum transfer of $1
Max transfer of $1,000,000 per year
Uses mid-market exchange rate with no hidden fees
Downsides
Transfers to bank accounts. No cash pickup option
Not suitable for large transfers due to the fees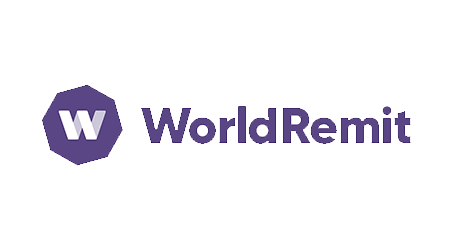 WorldRemit
WorldRemit provides a variety of transfer options in more than 120 countries worldwide, including online, bank-to-bank and cash transfers. Fees vary by country you're sending funds to and the global exchange rate at the time of your transfer. WorldRemit is ideal for small businesses, offering transfers from $1 to $2,000.
Why pick WorldRemit instead?
Flexible payment options
Easy three-step transfer process
Transfers to mobile wallet accounts
Cash pickup available
Mobile airtime account transfers
Downsides
The higher your transfer, the greater the transfer fees
Ria
In business for more than 30 years, RIA is a global monetary transfer network with more than 240,000 agent locations in 130 countries. It is the third-largest international money transfer provider in the world. Offering a wide variety of payment options and transfer services, RIA knows how to keep its customers happy with a simple transfer process.
Why pick Ria instead?
Wide variety of transfer options
Good rates and minimal fees
Online price calculator simplifies money conversion
Expert advice
Downsides
Maximum daily transfer cap of $2,999.99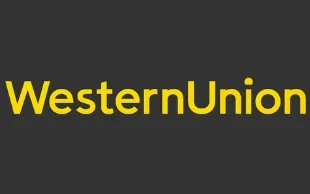 Western Union
Around for more than 160 years, Western Union makes money transfers easy in the United States and overseas. In more than 200 countries and territories across the globe and with more than 500,000 agent locations worldwide, money pickups are a breeze.
Why pick Western Union instead?
Low minimum transfer of $1
Send money in minutes
Transfer to a wide range of countries
Competitive live exchange rates updated regularly
Multiple transfer options
Trusted provider
Downsides
Can be more expensive than other transfer companies
MoneyGram
The second-largest international money transfer service in the world, MoneyGram is a big contender for money transfers. Its services transfer and exchange currencies in over 200 countries and territories around the world to more than 350,000 agent locations worldwide. If you're not confident about transferring money online, an employee can walk you through the process at of the 40,000 locations here in the States.
Why pick MoneyGram instead?
Extensive global network of 350,000 agent locations
Large pool of services available for sending, receiving or financing
Secure and reliable
Fast transfers, with same-day service in many locations
Downsides
Maximum online transfer amount of $6,000
Fees vary depending on payment type and transfer destination
Transfers must be made in US dollars from the US (no exchanges before transfer)
Local exchange rates vary by transfer destination
Still looking for other options?
Our table lets you compare the services you can use to send money abroad. Compare services on transfer speeds and fees, then click Go to site when you're ready to send.
Alternatively,
learn more about Currencies Direct
in our review.