Finder is committed to editorial independence. While we receive compensation when you click links to partners, they do not influence our opinions or reviews. Learn how we make money.
Simplified issue life insurance
If you want to skip the medical exam and get coverage within days, this could be a solution.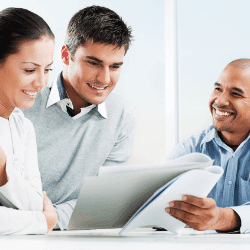 If you want or need life insurance coverage quickly, look into a simplified issue policy. These policies skip the medical exam in favour of a short health questionnaire, and the coverage kicks in immediately – though they're only offered in small amounts.
What is simplified issue life insurance?
With simplified issue life insurance, you answer a few questions about your health and lifestyle rather than undergoing a medical exam. It's designed for those who want their life insurance policy to take effect immediately, and people who are against the medical exam for whatever reason.
Approval isn't guaranteed, but most people who apply for simplified issue life insurance are accepted.
How long does simplified issue life insurance last?
It depends on whether you've chosen a term or permanent policy. Term coverage lasts for a set period, such as 10, 15 or 20 years, while permanent policies offer lifelong protection. With simplified issue life insurance, whole life and universal life are the most common types of permanent policies.
Did you know?
If you want to qualify for coverage, no questions asked, consider guaranteed issue life insurance.
How does the underwriting process work?
Instead of scheduling a medical exam, your insurer will present you with a health questionnaire. It's usually made up of 20 'yes' or 'no' questions, such as if you've been hospitalized recently, if you're terminally ill or if you've been diagnosed with a serious disease such as diabetes, AIDS or HIV.
Most providers will also want details about your drug, alcohol and tobacco use. Some carriers will ask about your height and weight.
Once you've submitted your health questionnaire, your insurer will cross-reference your answers with the Medical Information Bureau and pull information from pharmacy records and the DMV. They'll then use current statistics to predict how long you'll live based on your age and sex.
While this method is less specific, this information allows providers to determine how risky you are to insure. There are some barriers to coverage. Generally, answering 'yes' to specific questions — like if you're disabled or in a wheelchair — will disqualify you from coverage or hike up your premiums.
Can anyone buy simplified issue life insurance?
No. You'll need to answer knockout questions as part of the health questionnaire, such as whether you're in a wheelchair, have a disability or have been recently diagnosed with a serious disease like cancer or HIV. And lying will backfire: Even though it's a simplified policy, the insurer has the right to look up your medical records to confirm you're telling the truth.
Simplified issue life insurance is typically available to people 18 and older. Some providers will allow 70-year-olds to take up a 10-year term policy.
Pros and cons
Pros
Convenience. You don't have to worry about scheduling a medical exam or wait around for results. The questionnaire is easy and can usually be filled out online.
Privacy. Without a medical exam, there's no reason for a health technician to come to your home or office.
Accessibility. Though it depends on the provider, simplified issue insurance is usually open to people 18 and older with coverage starting at $5,000. This makes it one of the most affordable types of insurance.
Price of no-exam policies. If your only choice is between simplified and guaranteed issue life insurance, a simplified policy is usually cheaper.
Cons
Limited coverage. This type of policy provides cookie-cutter coverage, so you won't have much flexibility to customize your policy or add riders, like spousal or child coverage. Some providers offer an accidental death rider for an extra cost.
Coverage caps. Most insurers cap out at $250,000 to $500,000, with the majority at the lower end of the scale.
Cost. Simplified issue premiums are typically higher than traditional policies because the insurer knows less about your medical history.
Is simplified life insurance worth it?
It depends on your circumstances. While you can forgo the medical exam, simplified issue life insurance has its downsides – like higher premiums, limited coverage and the inability to add riders.
Simplified issue life insurance might suit you if:
You want or need coverage quickly. With simplified issue insurance, you can usually get coverage within days, rather than the four to eight weeks it takes for traditional life insurance. By eliminating the medical exam, it also cancels out the time waiting for results, scheduling follow-ups and having your records reviewed by the insurer.
You don't want to take the medical exam. While it's a pretty basic checkup and usually free, some may find the medical exam invasive. Others refuse to be pricked with needles unless it's absolutely necessary. This may also be a factor if you suspect the health practitioner will delve deeper into your family's medical history.
You haven't had a physical in a while. If you're a senior and haven't seen a doctor in awhile, you may want to opt for a no-exam policy. If you have high cholesterol or blood pressure levels, you could see significantly higher rates.
You need a life insurance policy due to a court order. When you need to lock in life insurance ASAP, a simplified issue policy works.
You only want to use life insurance to cover your final expenses. If you're sick or elderly, you may want a policy that will simply take care of your funeral costs and medical bills and pay off your debt. In that case, it might be worth looking into a simplified-issue plan.
You're looking to get a loan. Do you need collateral for a loan? If you can't wait four to eight weeks for approval, a simplified issue policy is a good option. It assures your lender you have the collateral to pay back the loan.
When to avoid simplified issue life insurance
In these situations, you might be better off exploring other options:
You're on a budget. Since your insurer doesn't have a clear picture of who they're covering, simplified issue life insurance is more expensive than a traditional policy — especially for seniors.
You're young and healthy. Insurers reserve their best rates for young, healthy applicants, so if you have time on your side, you could lock in a lower premium with a traditionally underwritten policy.
You don't need life insurance right away. If you can afford to wait a few weeks for your coverage to kick in, you could potentially save hundreds or thousands of dollars in premiums by choosing a different policy.
You want customizable coverage. Your rider options will be limited with simplified issue, and your insurer may not give you the option to add any at all.
How do I buy simplified issue life insurance?
Most major insurers offer simplified issue life insurance alongside other traditional types. In most cases, you can purchase a policy online or over the phone. You probably won't have to speak to an underwriter, so it's usually quicker to fill out the health questionnaire online.
Since providers assume more risk, the coverage amounts are capped. The limits vary between carriers, but most cap their policies between $100,000 and $500,000.
Can I add riders to my policy?
It depends on your insurer. Your options will be more limited than they are with other life insurance plans, but your insurer may allow you to add common riders — like a waiver of premium or accelerated death benefit rider — to your policy for a fee.
When will my coverage take effect?
Once your application is accepted, your coverage kicks in immediately. This differs from most traditionally underwritten life insurance policies, where the wait can be four to six weeks long.
Is simplified issue really that much more expensive?
By nature, yes — because the insurer doesn't have a complete picture of your health and medical history. However, your premium reflects your age. If you're young and healthy, a simplified issue policy may only cost a few extra dollars per month. But if you're older and have health issues, the price difference between a simplified issue and traditional policy can be significant.
Compare life insurance companies
Alternatives to simplified life insurance
If simplified issue life insurance isn't checking all the right boxes for you, there are a few similar options to explore.
Guaranteed issue life insurance
This policy doesn't require you to take a medical exam or fill out a health questionnaire. It's just that — guaranteed — so long as you pay your premiums. Available for people 50 and older, this type of coverage is usually marketed to the elderly and ill, who would otherwise not be eligible for life insurance. With guaranteed issue, the insurer has no idea who they're insuring, so the premiums tend to be much higher. Most providers issue policies in small amounts, usually $5,000 to $25,000.
Final expense insurance
Sometimes known as burial insurance, this policy has a sole purpose: to cover the cost of medical bills and funeral. Depending on the provider, you can purchase a term life policy that lasts 10, 20 or 30 years, or a whole life policy. Your beneficiaries will receive a lump sum payment when you die, which they can put towards your burial costs (if they wish).
Like guaranteed issue, this coverage usually starts at $5,000 and tops out at $25,000. Final expense insurance doesn't require a medical exam, but you will have to complete a health questionnaire in most cases.
Bottom line
Life insurance is deeply personal, and for some people, a simplified issue policy is the perfect fit.
If you need coverage quickly — in days over weeks — or don't want to take a medical exam, it's worth looking into simplified issue insurance. It's also a decent option if you're elderly and ill and could be denied coverage because of a medical exam. While the process is quicker and less complicated, in most cases, you'll pay for the cost of convenience with a higher premium.