Online banks Simple and Azlo are shutting down — here are two alternatives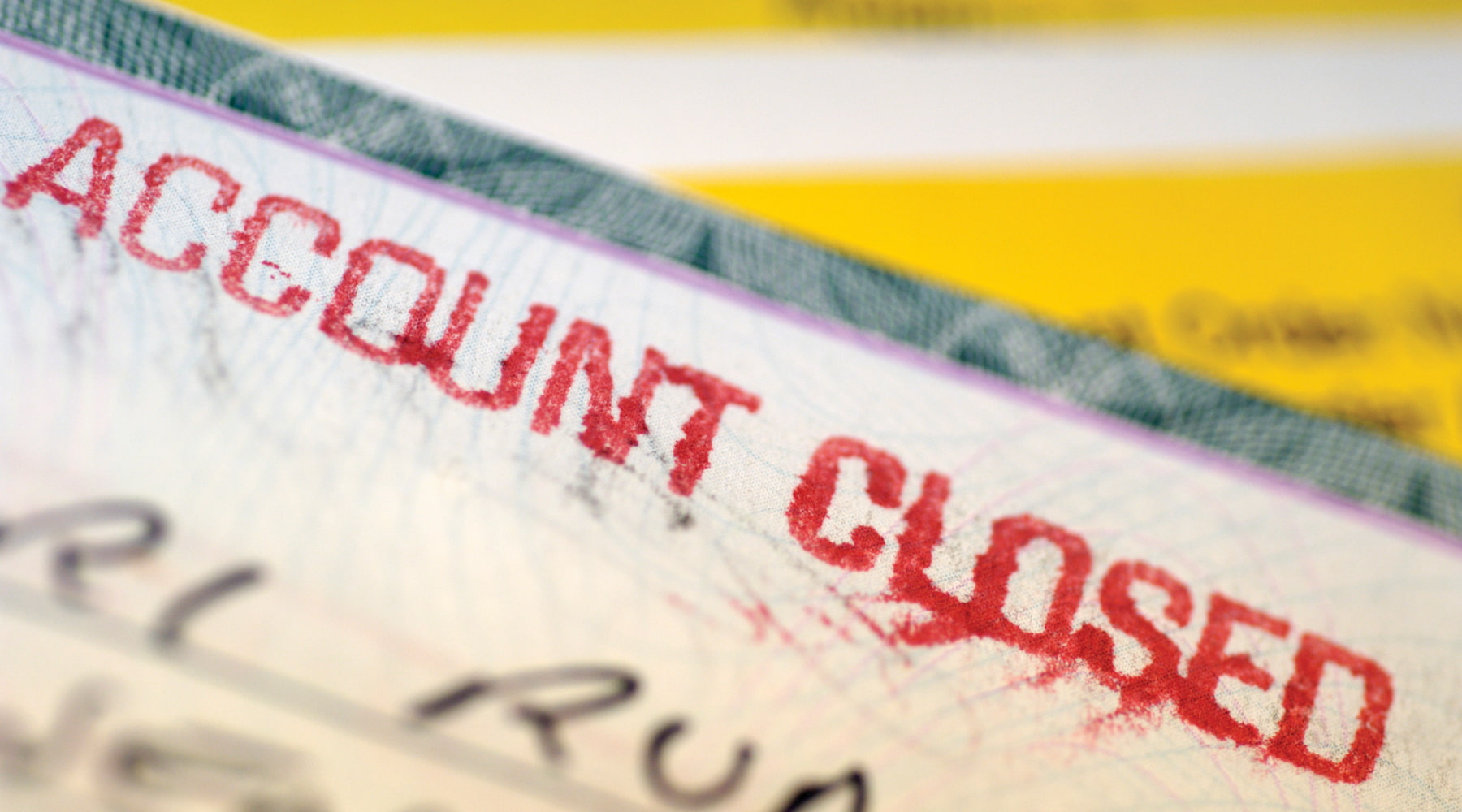 Both announcements came out of the blue. Here's why they're closing and where you could move your money.
Digital banks Simple and Azlo announced on January 7th that they'd soon be shutting down. Here's what we know so far — along with some alternative banks you could switch over to.
Why are Simple and Azlo closing?
The parent bank of Simple and Azlo — BBVA US — has decided to shut these brands down. Although no explanation was given, it's suspected that BBVA is shedding some of its smaller dealings in preparation for the PNC acquisition happening soon. PNC announced in November 2020 that it'd be acquiring BBVA for $11.6 billion.
Simple and Azlo haven't made public announcements about their closing yet, but they did send emails to customers on Thursday:
BBVA Simple Email Announcement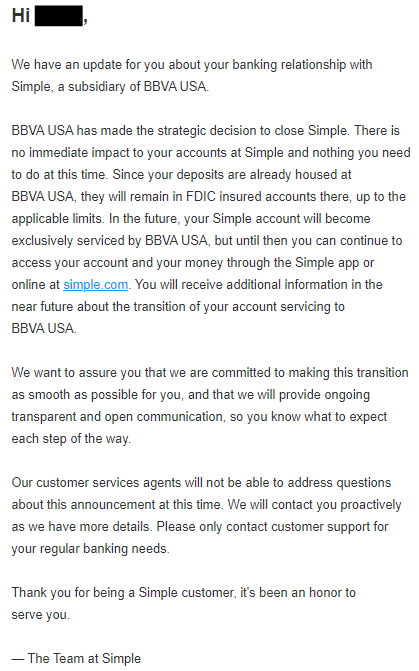 BBVA Azlo Email Announcement
When are they closing?
Simple and Azlo haven't announced when they'll be closing. Both emails were vague and left customers with more questions than answers. Both banks did say, however, that they'd release information about account transitions as soon as it's available.
What does this mean for you?
Right now, the closing of Simple and Azlo shouldn't impact current customers in any way. You can still use your account as usual, pay for expenses with your debit card and receive direct deposits, unemployment benefits and other government benefits.
For those waiting on a stimulus check, Simple will deposit it into your account as soon as it's available. You can check the status of it using the IRS Get My Payment tool.
Alternatives for Simple
Simple announced that it would transition its current customers over to BBVA USA accounts. It didn't specify which account you'd get transitioned to, but the BBVA Online Checking account seems to be the closest match. It has cashback rewards and no service fees. That said, if BBVA is getting acquired by PNC, you could also get transitioned to a PNC Virtual Wallet account.
At Finder, we've researched over 170 checking accounts. Of all the accounts we've reviewed, the closest substitute for Simple seems to be Chime. It has free overdraft protection, early direct deposits and an optional savings account that earns 0.5% APY. There are also automatic savings tools to help you transfer money to savings each time you get paid or use your debit card.
Alternatives for Azlo
A good alternative for Azlo is BlueVine Business Checking. You can't create invoices as you could with Azlo, but it has no monthly fees, comes with unlimited transactions and integrates with several tools like QuickBooks Online, Freshbooks, Shopify and Stripe. On top of this, BlueVine has two attractive perks not offered by Azlo: It earns 1% APY on balances up to $100,000 as long as you spend at least $500 a month or receive $2,500 in customer payments a month. You can also deposit cash at over 90,000 Green Dot locations nationwide.
As an Azlo customer myself, I switched over to BlueVine as soon as I saw the announcement on Thursday.
Should you switch banks?
When a bank closes, your account doesn't just cease to exist. It's typically transitioned into an account with another bank. Simple and Azlo haven't announced when or where they'll transition their accounts, which leaves you with two options. You could stick it out and see where your account ends up. Or you can follow these steps to switch banks if you've already found a good alternative.
Photo: Getty Images