Shoppers are using "Sofa Sunday" to research and prepare for Cyber Monday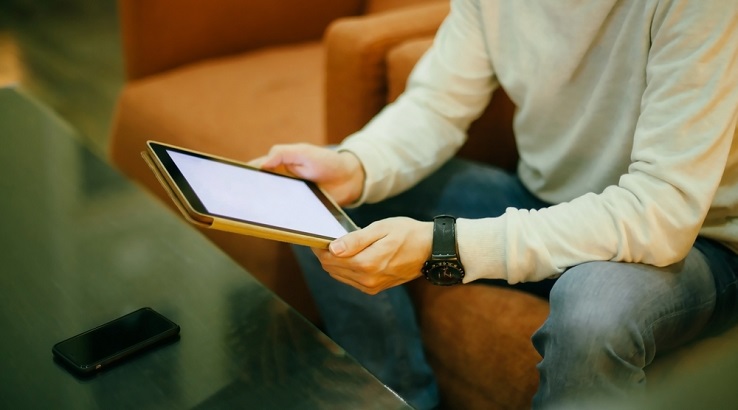 Deal hunters are most likely to browse sales from the comfort of their homes, using computers and phones.
Right now, it's all about Black Friday. Americans are vying for the best in-store and online deals. However, the festivities don't end at midnight. The biggest online shopping day, Cyber Monday, kicks off after the weekend.
A recent Valassis survey revealed findings about how consumers are hunting down holiday deals, preparing and planning their upcoming shopping escapades from the comfort of their couch on November 26, 2017.
This day is known colloquially as "Sofa Sunday". Nearly three-quarters (71%) of the 500 survey respondents said they will spend time deal-searching on this Sunday. Two-thirds (45%) of shoppers will spend two or more hours researching savings on Sofa Sunday, the same amount of time as they'll spend shopping on Monday.
Valassis' research found that deal hunters are most likely to browse sales from the comfort of their homes, via their desktop/laptop computers (52%) and smartphones (36%). More than half (58%) will finish up by 9 p.m. This provides retailers the opportunity to make a positive final impression on shoppers before the sales begin.
Cyber Monday shoppers are anticipating substantial savings during the online shopping bonanza. Two thirds (67%) of consumers are expecting to save more than $100, while around one in six (15%) want discounts between $300-$500, and a smaller proportion (12%) are aiming to shave more than $500 off their purchases.
Electronics (52%), clothing/accessories (45%) and toys (27%) are priority items on shoppers' wish lists. Buyers are also seeking deals on home décor (23%), health and beauty products (16%) and pet supplies (12%).
Nearly two-thirds (63%) of Cyber Monday deal hunters will use mobile devices, such as phones and tablets, to search for deals on Sofa Sunday whether they're at home, working or on-the-move. This statistic is backed up by a CTA survey which found a similar proportion of shoppers use smartphones to do their holiday shopping.
Mobile phone payments have seen a dramatic rise in popularity around the world. Target is the latest big brand to offer in-app payment options with its recently announced rollout of REDcard payments by smartphone.
RetailMeNot revealed most stores (92%) will boost their investment in mobile during the remainder of 2017.
The survey also discovered that a significant amount of shoppers (60%) are planning to visit Amazon's website as a first point of call on Sofa Sunday to begin their Cyber Monday research.
Latest Black Friday headlines
Picture: Shutterstock