Shopify to Offer Low-Barriers Business Loans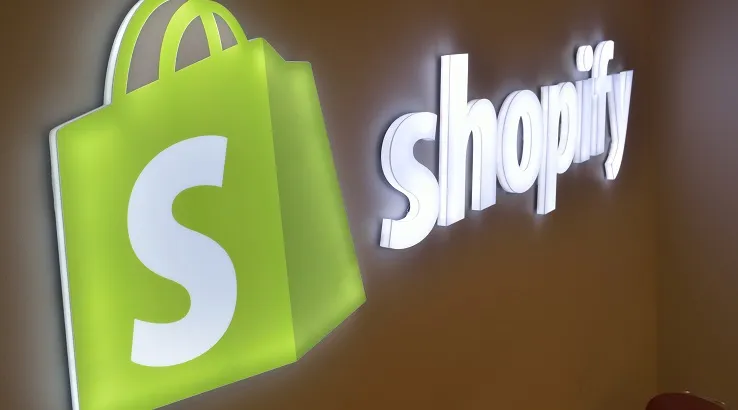 The online ecommerce platform is hoping to encourage millions to take the leap into starting their own online stores by offering low-value, low-interest, and low-barriers for obtaining business.
While the old adage that half of all new businesses will fail in their first two years is false, per research from the Small Business Administration, the reality is not much better. Between 45% to 51% of all businesses make it to five years, and only a third will hit the decade-old mark.
As small businesses make up 99.9% of all the companies in the United States, this is a disturbing figure. Most new businesses fail because they failed to understand their markets and funding problems. Per a National Small Business Association study, over one-quarter of all new business owners indicated that they could not obtain the funds needed to operate their businesses.
The ecommerce platform Shopify is seeking to change this. The Canadian company has launched Shopify Capital, which would allow new sellers on the platform to apply for and get a loan of $200 when they sign up for Shopify and link their bank account. This money is meant to help pay for initial inventory, begin marketing, or otherwise perform the logistical work needed in starting a brand.
"For the immigrant who is new in the country, the student in the college dorm and the mom who has been out of work for awhile, the starter loan makes it a little bit easier," Kaz Nejatian, vice president and general manager of Shopify Financial Solutions, said to Forbes. "That $200 can get you your first Instagram add or logo. We're really leveling the playing field."
Shopify allows users to create online storefronts. These stores typically feature resell items or items created by the storefront owner. The Shopify platform, through its various third-party integrations, assists with various aspects of retail business management, such as inventory management, order fulfillment, billing, and financial management.
Applicants of the loan program do not need to go through a traditional loan application process, such as securing credit approval or offering any loan guarantees. A new applicant simply needs to have a Shopify business or Shopify Payments account with a verified bank account linked to it. The loan is automatically repaid from the Shopify account every sixty days as a set percentage of the account's sales.
If the account does not have enough sales to justify payment and the account is still active, then payment is postponed. The loans will have an interest rate, but the company expects it to be in the low teens for most borrowers.
While the loan amount for this product is low, it can be a game-changer. For some borrowers, it may be impossible to get bank approval on a small business loan. Starting a new business may require placing significant debt on high-interest credit cards or borrowing from friends and family, which may strain relationships. While a $200 loan is not enough capital to fully fund a business, it is enough to get a Shopify store going.
"Most entrepreneurs don't have a five-year plan and have terrible credit scores," Kaz Nejatian, vice president and general manager of Shopify Financial Solutions, said. "It limits the pool of enterprises starting businesses."
"Shopify is all about encouraging people to start businesses in 2020. We lowered the barriers for small businesses, making it really easy to set up an online store, making it easy to ship and now we want merchants to start businesses as easily and quickly as possible."