Finder is committed to editorial independence. While we receive compensation when you click links to partners, they do not influence our content.
Shoedazzle promo codes
Best deal: Free shipping for VIPs on orders over $39.00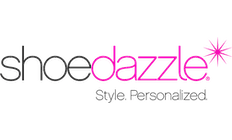 This online showroom has tons of cute shoes, priced up to 25% off retail price. By becoming a Shoedazzle subscriber, you'll get access to customized selections picked according to your taste and style.
What can I buy at Shoedazzle?
The Shoedazzle showroom features shoes, bags, and jewelry, with collection updated monthly.
But of course, the focus of Shoedazzle is … shoes! As a subscriber, you'll be able to choose from a selection of:
How do I use my promo code?
What is Shoedazzle?
Shoedazzle, a shoe-subscription service, is an American company co-founded in 2009 by Hollywood's Kim Kardashian. Shoedazzle aims to pamper women by giving them the shoes they really want, every month.
It frequently launches new collections designed exclusively for Shoedazzle by celebrity designers like Kristen Bell and Ashley Tisdale — with a proceed of profits donated to charities like St. Jude Children's Hospital and The Art of Elysium.
How does a Shoedazzle subscription work?
To shop with Shoedazzle, you've got to be a member. It offers regular and VIP subscriptions, giving you a pair of shoes for at least $39.95 each month.
Being a regular member is free. Just sign up for an account and take the style quiz. Within 24 hours, a Shoedazzle stylist will review your style choices and prepare your personal showroom filled with shoes and accessories suited to your taste.
VIP memberships come with extra perks like 75% off your first purchase, extra discounts and rewards. Your account is charged $39.95 each month, regardless if you choose a pair of shoes or not. As a VIP member, either purchase something from your showroom or choose to skip the month by the 5th of each month. If you don't find anything you want, you can always use the $39.95 towards your next purchase.
Shipping, delivery and payments
Can I get free delivery?
Yes, you can get free standard ground shipping if you spend $49 or more (only available to the 48 contiguous United States).
Shipping costs
Shoedazzle offers three shipping types for your convenience. If you live in the continental U.S., your rates will be as follows.
Shipping Type
Days to Arrive
Price
Classic Pink
4–7 business days
$4.95 for orders up to $48
Free for orders $49+
Free for VIP members for orders $39+
Premium Pink
2–5 business days
$6.95
Express Pink
1–2 business days
$17.95
For Shipping to Alaska and Hawaii, you'll pay $11.95.
Shipping to the US territories costs $14.95.
How can I track my order?
You should get an email from Shoedazzle letting you know your order has shipped with a link to its tracking information. You can also log into your Shoedazzle account and check your order status.
Payment options
Pay for your Shoedazzle order on its secure website using Visa, Mastercard, American Express or Discover.
If you shop at Shoedazzle frequently, you might consider signing up to its paid VIP program. For a fee of $39.95 per month, you'll get access to exclusive members-only discounts, plus free shipping on orders of $39 or more. You can cancel your membership or skip a month at any time, but you'll need to log into your account and do so by the fifth of the month, or your card will be charged for that month.
What's Shoedazzle's return policy?
Shoedazzle offers returns within 30 days for everything besides earrings. Print out a free pre-paid return shipping label from your Shoedazzle account.
Returns for store credit or to exchange for a different size are free, but if you'd like a refund, you'll pay a $5.95 restocking fee per item.
Can I exchange my item for a different color or size?
Yes, if you choose to exchange your item rather than return it for a refund, you won't be charged the $5.95 restocking fee.
Are Shoedazzle returns free?
While you won't have to pay for return shipping, you will be charged a $5.95 restocking fee if you choose to return an item for a refund. To get around this policy, you can request an exchange or store credit instead.
Note: Express and Premium Pink shipping costs are non-refundable.
How do I return an item to Shoedazzle?
Print out a free pre-paid return shipping label by logging into your Shoedazzle account or looking up your order online. Then, attach that label to the outside of the box, and include a packing slip inside the box explaining what you would like for your return (exchange, store credit or refund to your original form of payment).
Drop your package off at any FedEx location or through the U.S. Postal Service. Shoedazzle suggests using FedEx if possible, as this may result in faster shipping times.
Shoedazzle's returns address
Use the free pre-paid shipping label to mail your return package, or send it to:
ShoeDazzle
7865 National Turnpike, Bldg B
Louisville, KY 40214
When's the next sale?
Shoedazzle's "The Daily Fix" offers a different product discounted every day, and it's always a great deal. You can also save 10% to 25% on everything, plus get free shipping on orders of $39 or more, by signing up for a VIP membership, which costs $39.95 per month.
To stay up-to-date on the latest deals and sales for all your favorite stores, be sure to sign up for Finder's deals newsletter!
What sets this brand apart?
With Shoedazzle, you'll never have to worry about a stale shoe collection. It's unique because it offers a showroom full of designer shoes, set to your personal taste. It boasts a collection that's constantly changing and updating.
As A VIP member you can earn 25 Style Points for every dollar you spend to redeem for chic freebies.
Pros and cons
Pros
Unique showroom to your taste. Take a quiz about your personal style to determine which shoes and accessories fit you best.
The hottest new styles. With a selection that changes every month, you'll never be bored.
Free return shipping. If your shoes don't fit, don't wear them. Send 'em back.
Cons
Refunds subject to restocking charge. You'll pay $5.95 if you want something besides store credit.
PayPal not accepted. You'll have to pay with a credit card.
Members only access. You can't shop without creating an account.
Bottom line
Shoedazzle is a fun way to shop for new shoes, but it's best designed for serious shoe-a-holics. If you want a new pair of shoes to add to your collection each month, check them out.
Frequently asked questions
More guides on Finder