Finder is committed to editorial independence. While we receive compensation when you click links to partners, they do not influence our content.
Which insurance should you buy for your child?
For many new parents, the birth of your child will evokean overwhelming sense of joy and contentment. To bring a beautiful life into this world and to watch him or her grow up is an unparalleled experience.
Of course, having your own children also means taking on new responsibilities as caretakers and as mentors. The safety and well-being of the child is thus a top concern.
That's when insurance comes into play. Whilematernity insuranceis something you canconsider getting even before conceiving your child, thereare many types of insurance plans for your child when he's born– endowment, life insurance, hospitalisation, and personal accident.
What exactly are these plans and what do they cover? Are they necessary?
Why you should get insurance for your child
In general, you should get insurance as it helpscover for unexpected medical bills. You pay a regular premium for your child, andwhen he falls ill or gets into an accident, the visit to the hospital can be covered. The type of coverage and coverage amount depends on theplan you get.
One of the perks of buying insurance for your child is that premiums are lower. In fact, it'll be cheaper the earlier youstart. Also, there are generally no exclusion clauses when children have no known illnesses yet.
With the right insurance coverage, your finances and goals will not be put off by unexpected medical expenses. Further, you can also opt for an integrated plan that comes with insurance coverage while helping to save for a long-term goal like your child's future education needs. If these soundlike something your family may need, consider the following insurance plans and see if they're relevant for you.
Endowment Plans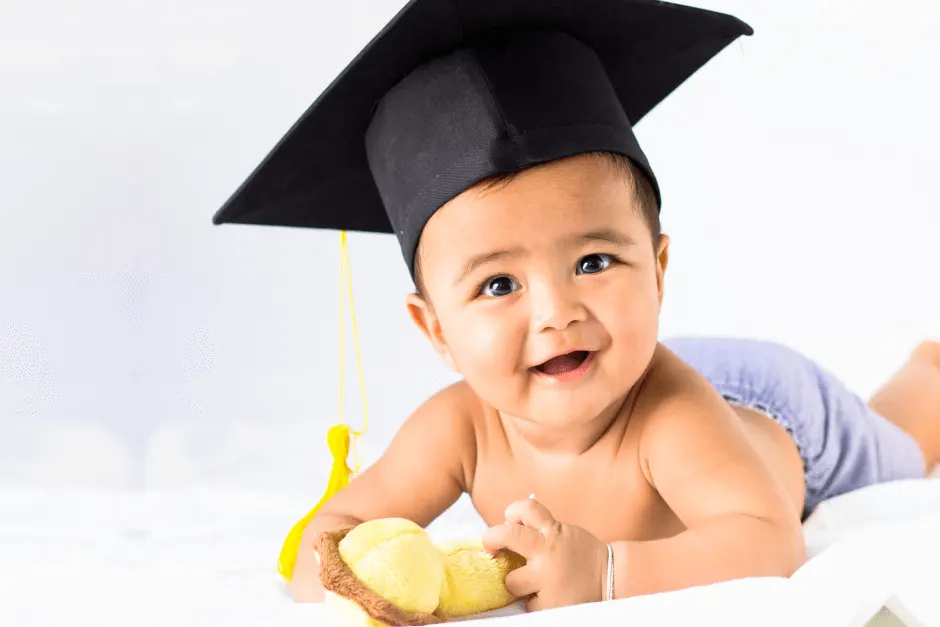 Endowment plans are a type of savings plan with insurance coverage. That's to say, you pay a monthly or annual premium to maintain this plan, and youreceive a lump sum after a specified period. During the period of holding this plan, the child will also get insurance cover.
Think of endowment as saving up for your child. You commit a small regular sum that gives you a lump sum payout at maturity while providinginsurance cover for your child. When your child has grown up and the plan matures, this payoutcan be used to pay for his education.
Do take note of the lock-in period of endowment plans, which is when your money is locked up. Also, there'll be a bonus amount on top of the guaranteed sum inyour endowment plan.
How is this relevant for your family?
With education cost rising rapidly, if you do not start saving early, it might be a challenge to pay for your child's education needs in future.
To illustrate the trend, the average tuition fees for a 4-year degree in a local university cost $47,300 in 2019, while an equivalent degree in Australia costs about $214,562. See Cost of top university tuition fees around the world.
Based on the current rate of increase in tuition fees at about6% per year, this sum isexpected to hit $160,800and $729,417respectively in 2040. Add in the average cost of living over four years, the total sum to support a child's tuition feesand cost of livingwill be an estimated $233,000 in Singapore and over $1,054,000 in Australia by 2040.
While tuition fees in local primary and secondary schools are cheap, the fees are a lot more for universities. Local universities are partially subsidized by governments, but should your child decideto study in a private or overseas university, you can expect to pay even more.
Of course, some parents would insist that their children take on and repay their own education loans. While that's fine, if you want your child to start off on a debt-free status when he graduates, or if you just want to provide for his education, it's important to start saving early. In this case, endowment plans are a good option to grow asavings amount while having insurance coverage for your child.
Life Insurance Plans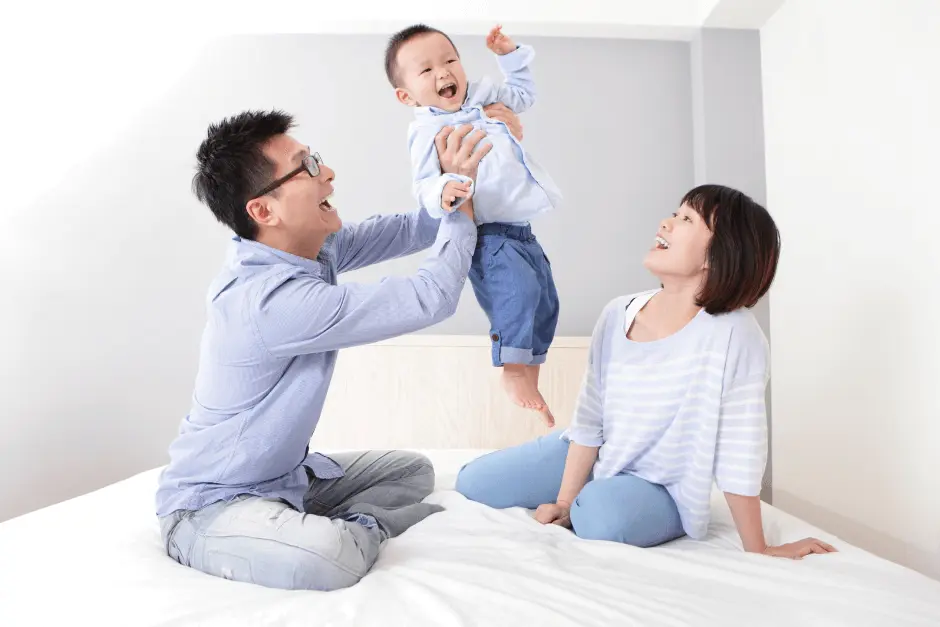 Life insurance covers for life and critical illness, which means that you'll get a payout if anything unfortunate happens to your child. For example, if your child is diagnosed with a critical illness or develops a permanent disability, the payout will cover the medical bills and additionalexpenses incurred from caring for the child.
Some people feel that life insurance is about getting critical illness coverage for the child early on. In that case, one of the options is to get a term plan with critical illness cover, which comes with a lower monthly premium than a whole life plan. The downside of a term plan is that there'll be no cash value, and the policy will cease if your child decides not to maintain the policy i.e. stop paying the premiums.
On the other hand, there are others who think of it ashelpingthe childsecure a cheap life insurance plan. If you get a life insurance plan with limited pay option, the premiums may be higher but your child will get insurance cover for lifeassuming he does not surrender the plan. The "limited pay" option means that you pay for a specified number of years, and the insured child gets life coverage thereafter.
How is this relevant for your family?
Life insurance is not just meant to protect the insured personin case anything unfortunate befalls upon him. Rather, it's meant to protect and support the whole family if such things happen.
For example, if your child is diagnosed with a critical illness and one of you haveto stop working to take care of him. In this instance, would a single income be sufficient to support the livelihood of the family and the additional medical expenses?
You might have to depend on your savings, which are meant for a rainy day anyway.Or if your child is covered with life insurance, the payout can cover for the medical bills and provide working income relief. Furthermore, the payout from life insurance can be used to pay for treatments or experimental proceduresthat can possibly prolong the life of a child diagnosed with a critical illness.
The mainthings you wantfrom a life insurance plan arelife and critical illness coverage, and it helps to start early because premiums are lower for children and there are generally no exclusions assumingthat the child is healthy.
Hospitalisation Plans
All Singaporeans and Permanent Residents have healthcare benefits in the form of Medishield Life – which is a basic health insurance plan initiated by the government. You'll also have your Medisave account, which is an account dedicated for paying of medical bills.
If and when your child ishospitalised, there's a limit that Medishield Life covers and you've to pay the rest of the bill using money from your Medisave account or with cash. As your child will not have a Medisave account, the payment sum can come from yours. If you opt for hospitalisation in a private hospital, the coverage on Medishield Life will be even lesser.
That's when hospitalisation plans, or Integrated Shield Plans, come into play. These plans provide additional insurance coverage and you can expect to pay less of the total bill. How does that work?
How is this relevant for your family?
To understand how a hospitalisation plan can benefit your child, you should first understand the following terms.
Rider –An insurance rider is an adjustment to a basic insurance policy. A rider usually provides an additional benefit over what is described in the basic policy, in exchange for a fee payable to the insurer. A rider is not a standalone insurance product; it must be attached to a standard insurance policy.

Deductible –The initial amount you have to pay for your medical expenses before your health insurance makes a payout. You usually only need to pay the deductible once in a policy year.

Co-insurance –The amount you have to co-paywith the insurer after you pay the deductible. It is usually expressed as a percentage. For example, if you have a co-insurance of 10%, you will pay 10% of the cost after the deductible.
With a rider added on to the hospitalisation plan, it'll further reduceyour liability during hospitalisation. It also enhances coverage with added benefits such as coverage for ambulance charges and foroutpatient treatments like fractures, dengue, and HFMD.
Given the unexpected costs of medical bills, a hospitalisation plan reduces the likelihood of you struggling to pay the medical bills. Choosing a more comprehensive plan also gets you better hospital coverage and the option for a private hospital should the need arises.
Personal Accident Plans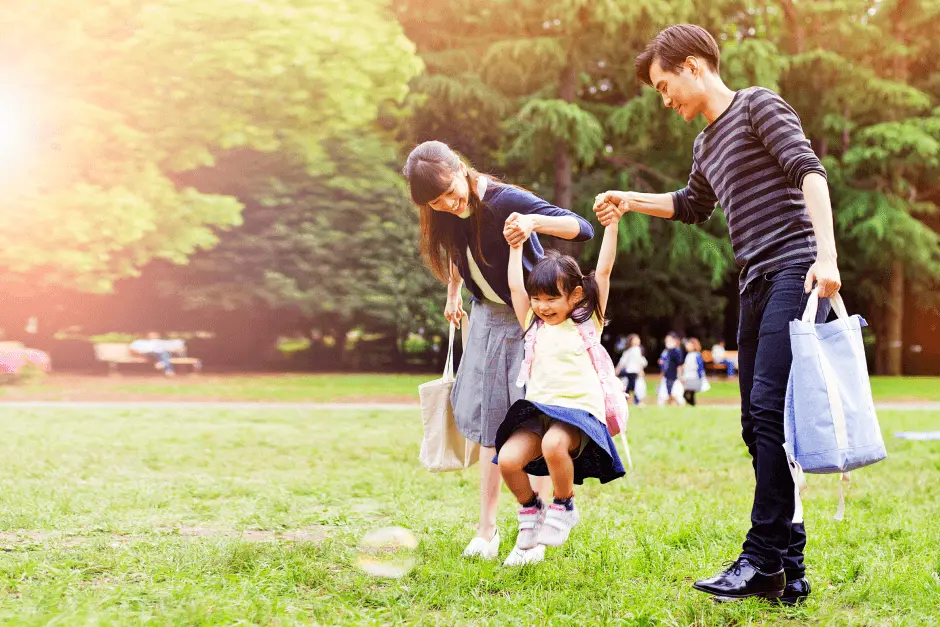 Personal accident plans cover for injuries, accidents, and infectious diseases.
Children are often running around, which means injuries are likely. Further, their immune systems are still developing, which means that they are more at risk of catching infectious diseases or food poisoning.
While the occurrencesof these incidents are not something you can control, you can get a personal accident plan that covers the medical bills when they happen. A visit to the clinicmay not be as exorbitant as a hospitalisation bill but given the chances of such accidents happening, the premium is a low price to pay for the coverage you get.
How is this relevant for your family?
Infectious diseases are very common among children. For example,Hand, Foot and Mouth Disease (HFMD) is a common occurrence and can spread very quickly across a childcare centre or kindergarten school. In Singapore, we also have periods where dengue fever is more widespread, and in 2018, it was the Zika virusthat was going around.
Food poisoning is also another common sightas children may be less careful with what they ingest. Hence, with all the perils surrounding your child, it's useful to consider a personal accident plan that covers the unexpected medical expenses.
What insurance should you get for your child?
Having understood the different types of insurance plans and their respective coverage, what insurance should you get for your child? It depends.
While it's best to get as much coverage, and as big a coverage amount, they come at a cost – the premiums. Depending on your financial commitments, you may have a limited amount of money to set aside for insurance.
If your finances are very tight, you should consider getting the most basic of hospitalisation plan. Then, you might want to geta term insurance plan with critical illness for your child.
If your finances are more flexible, you should get a life insurance plan, and possibly an endowment plan. The upsideis thatyou'll get a cash value when the plan matures. Further, an endowment plan ensures that you save up for your child so that you'll be able to provide for his education in future.
Related articles:
3 reasons why you should start life insurance planning early
GoBear guide – the basics of life insurance in Singapore
This post was written in collaboration with Sony Life Financial Advisers PteLtd.