Finder is committed to editorial independence. While we receive compensation when you click links to partners, they do not influence our content.
What you need to know about credit card travel insurance
So you've recently applied for an air miles credit card or travel credit card with all thosegreat travelprivileges, miles pointsand rewards to help you live your best jet-setting life. As a bonus, you realise that one of those benefits includes credit card travel insurance, otherwise known as complimentary travel insurance.
You think to yourself"Great! No need to spend anything extra on travel insurance!" It's a win-win, right?
Well, maybe.
Before you run off topack your bags and catch your next flight, you mightwant to take a good look at what your credit card travel insurance covers and whether it's really sufficient to protect you during your stay.
What is credit card travel insurance?
Basically, credit card travel insurance is a type of policy offered as a benefit or privilege withyour credit card. Policy coverage will vary depending on your credit card provider, which is why it's so important to know the terms of your individual policy.
Generally, with credit card travel insurance, all you need to do to activate the insurance policy isbookyour flight through the same credit card which offers travel insurance and you'll be covered by the policy for the duration of the trip.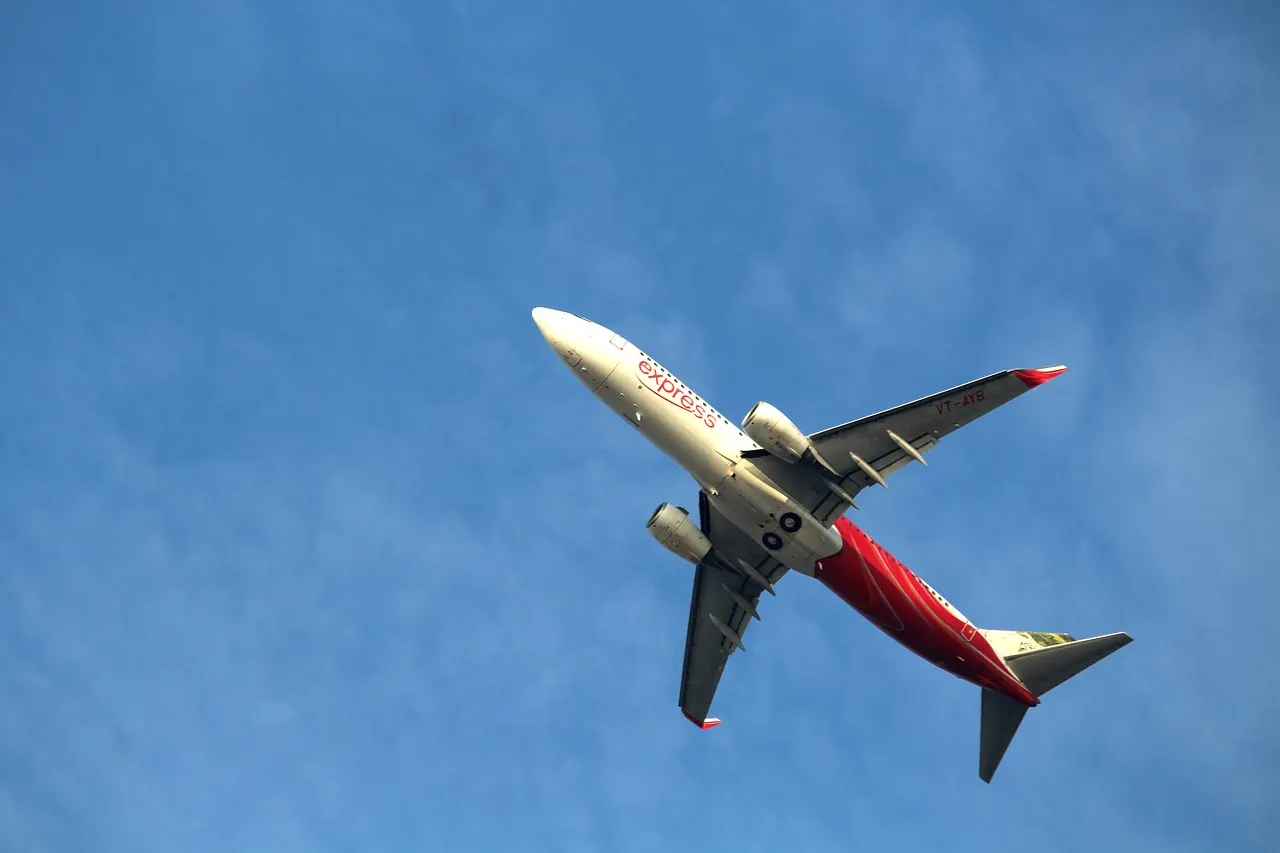 While travel insurance isdefinitelya great benefit that's offered by most travelcredit cards, it's definitely a good idea to check what exactly you're entitled to under the credit cardpolicy's terms and conditions.
The last thing you want is any nasty surprises during your trip when you realise that a certain type of coverage isn't even included in the policy.
What does credit card travel insurance cover?
Credit card travel insurance coverage can vary quite substantially from one provider to the other. For example, different policies offered under different credit cards may differ in terms of their respective coverage amounts, the types of coverage offered or the duration of coverage.
The following types of coverage are generally offered bymost complimentary travel insurance policies:
Travel accident
Coverage for accidents is a pretty standard offering across most complimentary travel insurance policies. This would include serious injuries which cause permanent damage such as loss of sight, limbs or hearing. Some policies may cover less serious injuries; it varies with different credit cards and providers.
It's important to note that accident coverage will not cover medical expenses such as your hospital stay, surgeries or treatment. For all these, you'll need to check what the terms of the next category are.
Overseas emergencymedical assistance
Medical assistance and coverage for medical expenses including hospital stays and treatment are one of the most crucial things to check is covered by your credit cardshould you decide to travel with complimentary travel insurance.
Be mindful of any caps or limits placed on your medical coverage, don't forget to factor in conversion rates and if you're really vigilant,do some research on averagehospitalisationcostsfor the country you'll be travelling to.
Travel inconvenience
Your policy might include coverage for inconveniences during your trip such as lost luggage, flight delays or flight cancellations. Keep in mind that most complimentary travel insurance policies only have your basics covered.
So for example, if your baggage goes missing, you may be reimbursed, but the same may not be the case if you were to lose your travel documents, portable laptop, credit cards or travel documents. This would probably require additionalstandalone travel insurance.
Is complimentary travel insurance sufficient for your next trip?
If you're trying to figure out if complimentary/credit card travel insurance is sufficient for your next trip, consider the following factors and questions:
How do I activate my insurance?
You'll need to activate your complimentary travel insurance prior to your trip if you want it to take effect and cover you during your stay. Usually, this involves booking your flight through your credit card for any claims to be approved later on.
That's the bare minimum though, some credit cards require that you book your hotels, tours and transport through the samecredit card.
Are pre-existing medical conditions covered?
While standalone travel insurance may offer more flexibility when it comes to pre-existing medical conditions, credit card travel insurance is usually more rigid in terms of coverage for any medical conditions you have prior to your trip.
Generally, coverage for these conditions is not included under complimentary travel insurance. Instead, you might want to consider a standalone policy which may still cover you for pre-existing health conditions, but with a higher premium.
Is my family covered?
While many standalone or conventional travel insurance policies do cover family members for trips, this may not be the case with every complimentary travel insurance policy.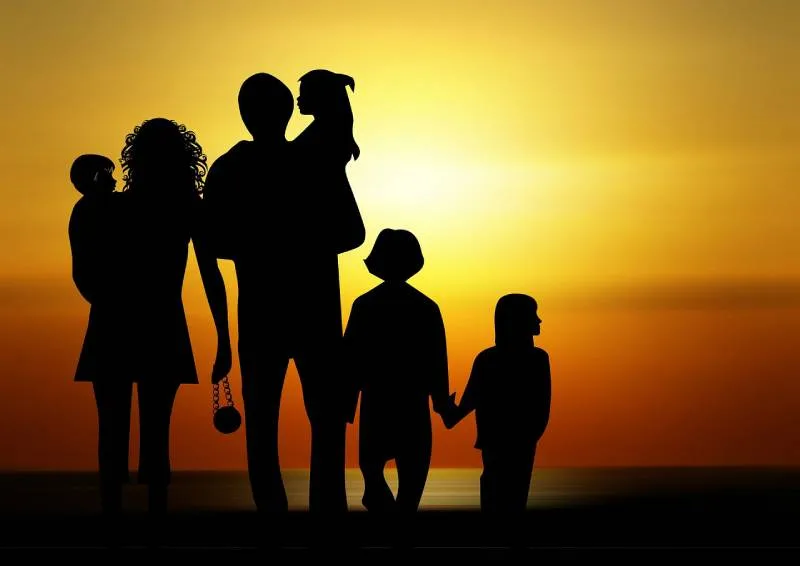 Be sure to check the policy's disclosure sheet for the number of children covered as well as any age limits in place for coveragebefore travelling with your family members.
Who is the underwriter of the policy?
Credit card travel insurance is not underwritten by the credit card providerbut by an external insurance provider. It's important to be aware of the reputation and trustworthiness of the underwriter of your complimentary travel insurance, because any claims you make will be subject to the terms that the underwriter writes in the policy.
For example, if your credit card travel insurance is connected to your DBS credit card, but the underwriter is Chubb Insurance, it's Chubb which will ultimately approve any claims you make during your trip, as the terms of the policy are written by the insurer and not the credit card provider.
Is there an excess or deductible?
With credit card travel insurance, you can expect the excess or deductible to behigher than a conventional standalone policy. In other words, you'll be required to pay a fixed amount or sum for your medical expenses, hospitalisation or other expenses upfront and the balance of the chargeswill be paid out by your insurance.
Are there exclusions?
Single trips
A lot of travel insurance policies tied to your credit card may only cover round trips, or two single-trip tickets purchased before you leave Singapore.
If you'll be travelling on a backpacking trip where you're uncertain when you'll be returningor you have multiple stops to make on your trip, you may not be covered by credit card travel insurance.
Age limits and trip caps
Another thing to be aware of is that complimentary policies usually lack flexibility for age and the durationyou'll be covered during your trip.This may not affect most of you, but it's definitely important to make a note that if you're above 60 and travelling or you're planning to stay on a trip that's longer than 30 days, you may not qualify for credit card travel insurance.
Award tickets
You'll also want to make a note of the proportion of the fare you'll need to pay for your trip, as some policies do not cover trips booked where redemption points or miles have been used to pay a portion of the fare.
To make sure, check the policy's product disclosure sheet for conditionssuch as paying the"full fare", "entire fare" or "100% of thefare". This may mean that if you were to redeem your miles orpoints for a flight, you won't be entitled to travel insurance for the duration of your trip.
This is a pretty huge factor to consider, seeing as most people choose travelcredit cards mainly to make use of the miles and rewards.
Which credit cards offer complimentary travel insurance in Singapore?
The following are some of thecredit cards available in Singapore thatoffercomplimentary travel insurance.
Be sure to note the variouspolicy coverage limits for accident and medical incidents according to different credit card providers as your health and safety are always top priority!
| | | | | |
| --- | --- | --- | --- | --- |
| | Underwriter | Accident coverage (S$) | Medical coverage (S$) | Age Cap |
| SCB Visa Infinite | Allianz | 1,000,000 | 50,000 | None |
| DBS Altitude | Chubb | 1,000,000 | N/A | None |
| OCBC Voyage | Overseas Assurance Corp | 1,500,000 | 35,000 | 65 |
| UOB PRVI Miles | United Overseas Assurance | 1,000,000 | N/A | 80 |
| Citibank PremierMiles Visa | AXA | 1,000,000 | 40,000 | 75 |
| HSBC Visa Infinite | AXA | 2,000,000 | 100,000 | None |
| Maybank Horizon | eTiQa | 1,000,000 | N/A | None |
| KrisFlyer Ascend | Chubb | 1,000,000 | N/A | 80 |
| Citi Prestige | AIG | 1,000,000 | 50,000 | 75 |
| UOB One | United Overseas Assurance | 500,000 | 50,000 | None |
Credit card travel insurance vs standalonetravel insurance
Ever wonder what the difference is between the complimentary travel insurance offered with your credit card and conventional standalone travel insurance? Or maybe you're asking yourself if you really need toupgrade to standalone travel insurance.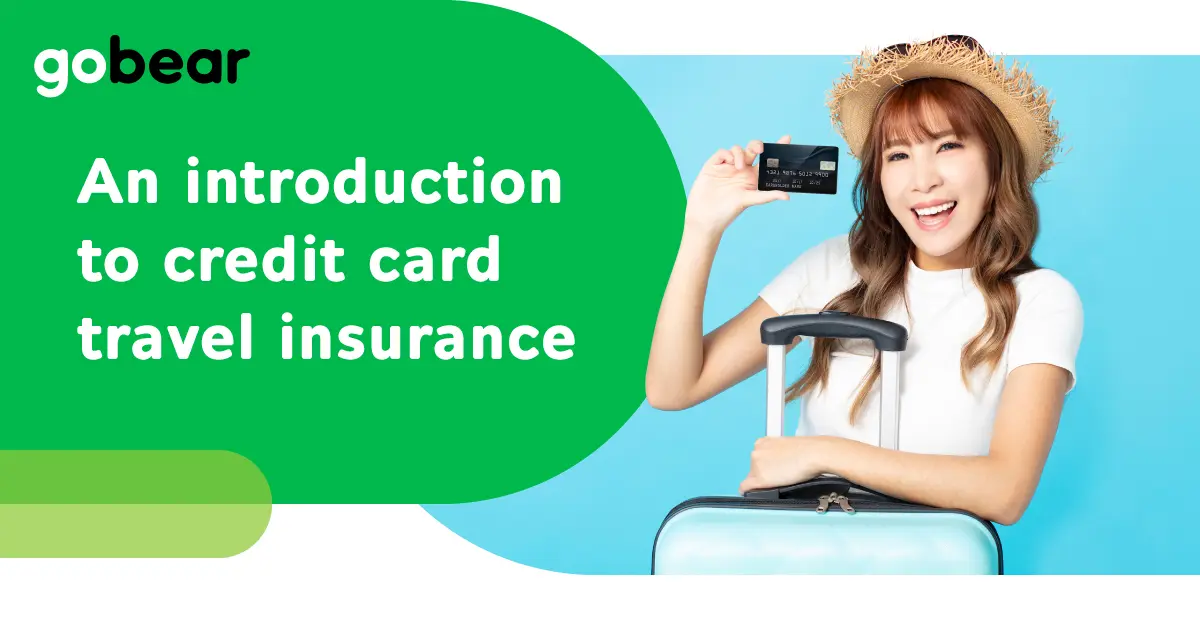 Our recommendation is to firstbe aware of the differences between the two. You might even realise that you're under-insured and choose to supplement your complimentary travel insurance with a standalone policy.
While you may still choose to travel with complimentary travel insurance alone, it's important to at least consider what the pros and cons of each are so you can make a more informed decision andnot be caught off guard during your travels!
Pros of complimentary travel insurance
Complimentary– This one's pretty obvious;who wouldn'tlove free travel insurance? Unless you count theannual fees and higher excess, that is.
Less hassle – Credit card travel insurance does saveyou time looking for other travel insurance policies. Nonetheless,it's always advisable to takethat extra time to research what standalone travel insurance options you have.
Not location-specific – Generally, credit card travel insurance is not location-specificunlike standalone policies which package their policiesby different regions
Additional benefits – Credit cards which offer travel insurance often offer other rewards such as travel miles and privileges
Cons of complimentary travel insurance
Less customisation – While standalone travel insurancepolicies usually offer more flexibility in terms of age limits, pre-existing health conditions and the duration of your trip, credit card travel insurance usually comes in a one-size-fits-all package, which means you might not be able to tailor your coveragespecifically to what you need
Limited types of coverage which may not cover all conditions or events – For instance, your coverage may cover travel inconveniences such as flight delays but might not include others such as theft of your personal documents,credit cards or valuables.
Not automatic – You'll needto activate your travel insurance by paying a certain portion of your airplane fare if you want to stay covered during your trip, otherwise you risk getting no coverage at all!
Single trips aren'tcovered – If you're free as a bird andkeen on open-ended trips without a fixed return date, credit card travel insurance isn't for you. Instead you'll probably need to upgrade to a standalone policy which gives you the flexibility to plan your trips as you go.
Conclusion
While credit card travel insurance does offer a lot of convenience for frequent travellers, it's best to know what's included in your travel insurance and to decide if you need to supplement it with a standalone travel insurance policy.
Don't worry too much about the cost! GoBear's got you covered with our very own comparison platform. Find a policy that's affordable but still keeps you protected during your travels!