Finder is committed to editorial independence. While we receive compensation when you click links to partners, they do not influence our content.
Review: UOB overseas transfer
Learn more about sending remittances with UOB, including fees, exchange rates and speed.
UOB (United Overseas Bank Limited) is a multinational banking organisation with an extensive global network spanning 19 countries. If you need to transfer money overseas, UOB can facilitate the transfer conveniently and securely.
Why should I consider UOB?
Enhanced security. Once you register for a personal Internet banking account, you'll obtain a SecurePlus token which provides an added layer of security for all your transactions. UOB also offers you the best and up-to-date encryption available to ensure that your personal details are safe.
Extensive global network. Access and transfer your funds worldwide in over 100 currencies.
Convenience. If you have a UOB account, there'll be no need to register for a new account with another international money transfer service. Simply log into your UOB personal Internet banking account or visit a branch to contact a transfer.
Global currency account. Hold 10 major foreign currencies and Singapore dollar in one account with the UOB global currency account
What to look out for
Fees. There is no fee waiver for overseas fund transfer at UOB. With all modes of transfer, regardless of whether it is via Internet banking, call centre or branch, you will have to pay a percentage of your transfer amount for handling commission (minimum S$10 to a maximum of S$100), along with cable charges and agent charges, if any.
Minimum transaction amount (applicable to Indian Rupees and Philippine Peso only). All outgoing TT transactions in INR and PHP are subjected to a minimum amount of S$200 or equivalent.
UOB overseas transfer fee
UOB money transfers enable you to send payments to any part of the world in over 100 currencies via Internet banking or at any of its branches.
Transferring via personal Internet banking will cost you 1/16% (minimum S$10 to a maximum of S$100), along with cable charges and agent charges, if any. For transfers via branches or call centre, it'll cost you 1/8% (minimum S$10 to a maximum of S$100), along with cable charges and agent charges, if any.
Compared to other banks such as DBS and OCBC, and specialised money transfer companies, making an overseas transfer via UOB may be a pricier option. If you're unsure about which transfer option to use, check out our guide to finding the best international money transfer services.
UOB exchange rates
Like most banks in Singapore, UOB adds up to 5% margin on the interbank rate when you conduct an overseas transfer. This can add up significantly and could potentially cost you hundreds depending on the size of your transfer.
How long does a UOB money transfer take?
Transfer speed generally range within 1 to 5 business days, but varies according to the country and beneficiary bank to which payment is made.
What do I need to send money online through UOB?
You will need your recipient's name, address, bank details (SWIFT/BSB/sort/IFSC code if any) and account number/IBAN. Other payment details such as a valid transfer reason and registered phone number may be necessary for transfers in some currencies.
How to conduct an overseas fund transfer with UOB
Access to UOB international money transfer services requires that you register for a personal Internet banking account. You'll also obtain a SecurePlus token from either a UOB branch or by mail if you registered online.
Here are the steps you need to follow to facilitate an overseas bank transfer:
Log into your UOB personal Internet banking account.
Select "Pay and Transfer – Overseas Transfer".
Either select an existing beneficiary or add a new beneficiary.
Enter remittance amount.
Select an account to debit from
Indicate the purpose of transfer and your initials
Click 'Continue' to proceed with the transfer
Is there a UOB app?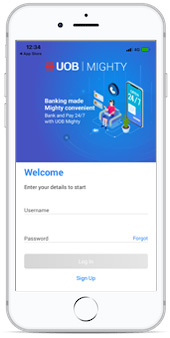 Yes, UOB has an app on both Google Play and the App Store. The app makes it possible to do the following:
Bank on-the-go. Manage your finances across different UOB accounts or make payments anytime, anywhere.
Check UOB exchange rates on the go. Get the latest FX rates across 11 currencies within the app.
Contactless ATM withdrawal. Save time as you preset your withdrawal amount on the app. Next, tap your phone at any UOB ATM to enjoy cardless cash withdrawals.
| Reviews accurate as of March 21, 2021 | |
| --- | --- |
| Google Play Store | 3.7 out of 5, based on 14,164 customer reviews |
| Apple App Store | 2.0 out of 5, 1,950 customer reviews |
More on the best money transfer apps
Bottom line
If you only need to make an overseas transfer occasionally, and is already a UOB customer, the bank's overseas funds transfer service could be a convenient option. However, if you need to conduct payments overseas frequently, or transfer in small amounts, it's worth checking out other options instead as UOB doesn't offer the fastest transfer speed nor the most competitive rates.
Compare UOB to other money transfer providers
Disclaimer: Exchange rates change often. Confirm the total cost with the provider before transferring money.
Frequently asked questions
You may be interested in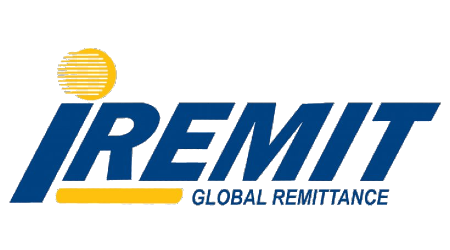 Make simple and small transfers to the Philippines through the IREMITX app.
Read more…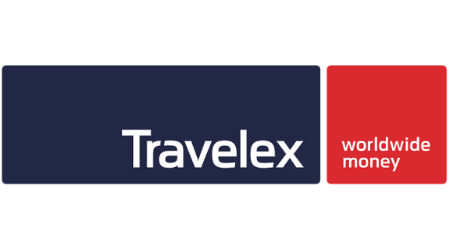 Find the latest Travelex promo codes to spend less on your travel money and money transfers.
Read more…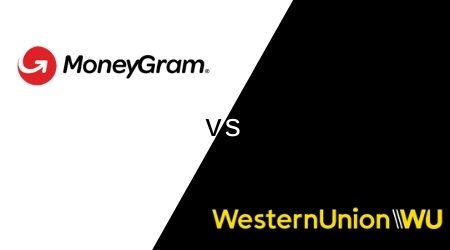 We put MoneyGram and Western Union side by side to help you make a decision for your next local or international payment.
Read more…