Finder is committed to editorial independence. While we receive compensation when you click links to partners, they do not influence our content.
Travelling with seniors — tips on travel insurance and more!
If you're planning on taking your elderly parents or relatives on a much needed vacation, then prepare to be anointed as the golden child! As their new favourite, take a minute to enjoy your moment in the sun! Now it's time to plan the trip! Let's start with what is arguably the most important part — buying travel insurance for your elderly travel companions!
Do elderly travellers really need travel insurance?
It is recommended by most, if not all governments, including the Ministry of Foreign Affairs that everyone, regardless of age, buy comprehensive travel insurance whenever they travel.
There is no guarantee that your vacation will go exactly as planned, but if you have travel insurance; you won't have to worry as much.
Travel insurance can financially protect you and your elderly travel buddy against minor, yet bothersome events, like having your flight or bags delayed.
It can even cover you when things get grim. For instance, if you get hurt in an accident and require medical treatment; travel insurance can foot the costs that you would otherwise have to cover on your own. And hospitalisation costs overseas are generally expensive!
So if you weren't sold on travel insurance before — we hope you're convinced now!
Read on for tips and information on buying travel insurance for the elderly.
Travel insurance for seniors — what you need to know
You might not know this — but buying travel insurance for the elderly is not the same as buying a plan for yourself (if you are under 70). Unfortunately, there are limitations that apply when it comes to certain benefits.
Here's what to look out for:
The age limit and annual plans
So is there a cut-off age when it comes to buying travel insurance? This depends on the insurance provider as well as the type of plan.
For example, under MSIG TravelEasy, a person above the age of 70 will not be able to buy an annual (multi-trip) plan, unless they have previously purchased one before turning 70 years old.
And even then, the annual (standard) plan will only be renewable until the policyholder reaches 80 years of age.
What one should do in this case, is to opt for a single trip plan, which is still available to those over 70 years of age. A single trip plan covers you for one trip, for a specified time period.
In general, more restrictions may be placed on annual plans. Thus, single trip options are a better bet for seniors, though it may cost more if one travels frequently.
Reduced coverage for the elderly
In addition to age limits and fewer plan options, travel insurance for the elderly also differ in terms of cover limits for certain benefits.
For instance, the maximum benefit is generally lower for travellers over the age of 70, when it comes to things like:
personal accident benefits (death and total permanent disability)
repatriation or funeral expenses
medical expenses and evacuation
follow-up treatments
terrorism cover
Note that for most travel insurance policies, an elderly person is defined as one above the age of 70 years. However, some insurance companies like Chubb for instance, considers a person above the age of 65 years to be elderly.
The good news? Not all plans are created equal and some are better than others!
We're talking about the Aviva Plus plan that offers the same coverage for adults (aged between 18 and 70 years) and the elderly (aged 70 years and above) when it comes to overseas medical expenses, follow-up treatments back home, and terrorism.
However, personal accident benefits do differ between adults and the elderly under this plan.
Should you buy family or individual travel insurance for elderly travellers?
So if you're wondering if you can place your elderly parents or relatives under your family travel insurance plan — the is answer maybe…
Under most, if not all family travel insurance plans — only you, your spouse and your children will receive cover. Parents, siblings, and other relatives could seek coverage on another plan or may be added to your family plan, if the option is available.
With that said, a small number of insurance providers do offer a more liberal definition of 'family'.
For instance, under Tokio Marine's single trip, family travel insurance plan — a family is made up of "one or two adults travelling with at least one accompanied child." Now the two adults need not be related, but the child has to be, to either one of the adults. For example, your travelling family (under the family plan) may consist of you and your child, along with an elderly parent or aunt or friend, etc.
Group travel insurance plans for the elderly
This is another travel insurance option when travelling with elderly family members. Group travel plans are cheaper overall when compared to purchasing an individual travel plan for each member of the travelling party.
Group plans tend to require the group to be associated in some way. For example, the group might be made up of relatives or part of a club, etc.
With factoring costs and convenience, a large number of travelling relatives (elderly or otherwise) might want to opt for a group plan to get coverage and save on premiums.
Travel insurance plans with a pre-existing conditions cover
If the option is available, choose a plan that comes with a pre-existing conditions cover. Why is this benefit important — especially to the elderly?
For starters, note that most travel insurance plans do not provide benefits when related to pre-existing conditions.
So for example, if one has had a heart attack in recent years and suffers another one while on holiday; travel insurance, without a pre-existing conditions cover, is unlikely to pay for the medical expenses incurred.
Now since elderly travellers are more likely to suffer from a pre-existing condition, and will have to cover the costs of things like overseas medical expenses and emergency evacuation out-of-pocket — it's all the more important to look for a plan that covers pre-existing conditions.
A pre-existing conditions cover is usually an add-on or part of a more comprehensive type of insurance plan. For instance, tiq by Etiqa offers special coverage for pre-existing conditions with their Pre-Ex plans.
Under these plans, benefits will be extended for "medical expenses incurred overseas, overseas hospital income, emergency medical evacuation and repatriation of mortal remains to Singapore", even if due to a pre-existing condition.
Income also offers cover for pre-existing conditions under the Enhanced Pre-X plans.
For example, under the Income Enhanced PreX Prestige, certain travel inconvenience benefits like trip cancellation, disruption, postponement and shortening, as well as medical expenses, overseas hospital income and others will be covered, even when due to pre-existing conditions.
Now that you're all caught up on travel insurance for the elderly, let's move on! Check out these top tips when travelling with golden oldies!
Where to go? Elderly-friendly travel destinations
Not sure where to go with your elderly relatives? Try these senior-compatible destinations!
Thailand
It's not a destination one might immediately think of as being elderly-friendly, but upon closer inspection — Thailand, the Land of Smiles will reveal itself to be credibly inviting, especially to seniors from Singapore. First off, it's extremely convenient for Singaporeans to travel, as a direct flight can take you to major destinations in Thailand within 3 hours, give or take. The currency exchange is favourable and accommodations, attractions, and transport costs are relatively affordable. But what's most attractive about Thailand is its elderly-accessible, bucket-list-worthy sights!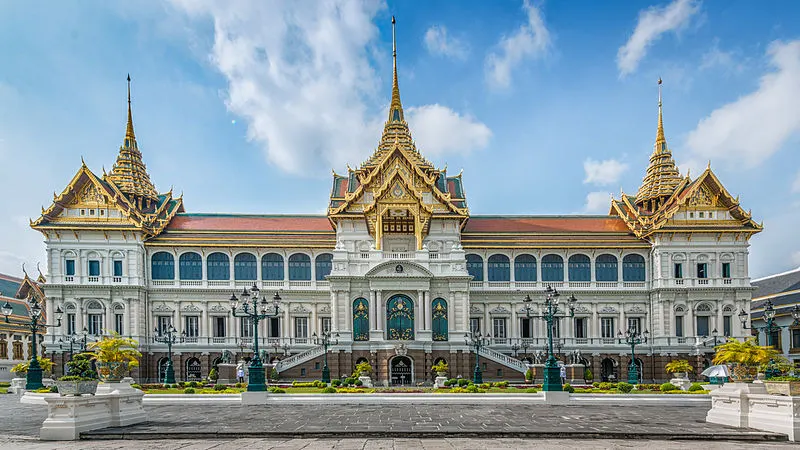 Elderly-friendly things to do in Thailand
Visit the ancient ruins of Ayutthaya, check out the 'Bridge on the River Kwai' at Kanchanaburi, tour the Grand Palace in Bangkok, or rest and rejuvenate on a breathtaking beach in Koh Samui island!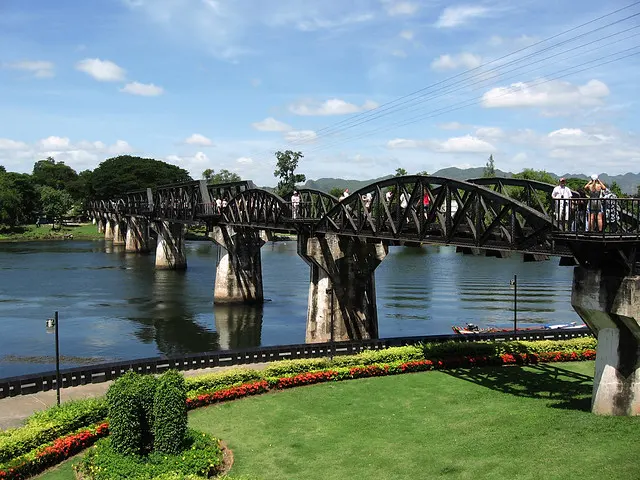 Japan
Taking a trip through beautiful Japan with your elderly loved ones is a wonderful way to honour them! After all, the Japanese are well-known for treasuring their past and treating their elders with R-E-S-P-E-C-T. As a country, with the highest percentage of elder folks than anywhere else in the world; it is expectedly very accessible for elderly travellers. Furthermore, Japan is filled with sights that would interest both mature and youthful travellers alike — so this destination also does make for a fitting family vacation. Wherever you land in Japan, you're likely to be surrounded by historic buildings, shrines and temples, exquisite nature sites, good food and incomparable hospitality!
Elderly-friendly things to do in Japan
Book a free tour of the Imperial Palace or shop the Sugamo Jizo-dori shopping street in Tokyo — a favourite of elderly travellers. Then, head to Kyoto to visit the famed Yasaka Pagoda and worship at the beautiful Kiyomizu-dera Temple. In Hokkaido, soak up healing energies in the Jozankei Hot Springs and visit the Hokkaido Shrine!
Protip: When visiting Japan with elderly travel companions, always ask if there are senior discounts available. Many museums and public attractions may offer free or discounted entry for those over the age of 65 (or 70; it varies). Be sure to have them carry their passports as it may be required for proof of age.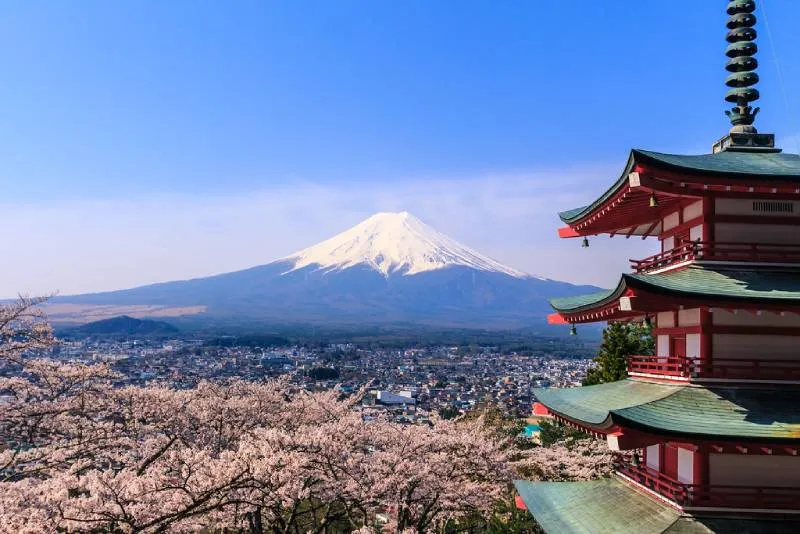 | See also: All you need to know before travelling to Japan |
Australia
Although this destination is a little further away than the others on our list, Australia is still a great option for elderly tourists! It was recently ranked among the top 10 countries for senior citizens to visit and the best in terms of spaciousness (least densely populated). So if your elderly parents are looking for a vacation that is relatively free of crowds; consider heading to Australian cities like Brisbane, Canberra, Perth, Melbourne, or Sydney.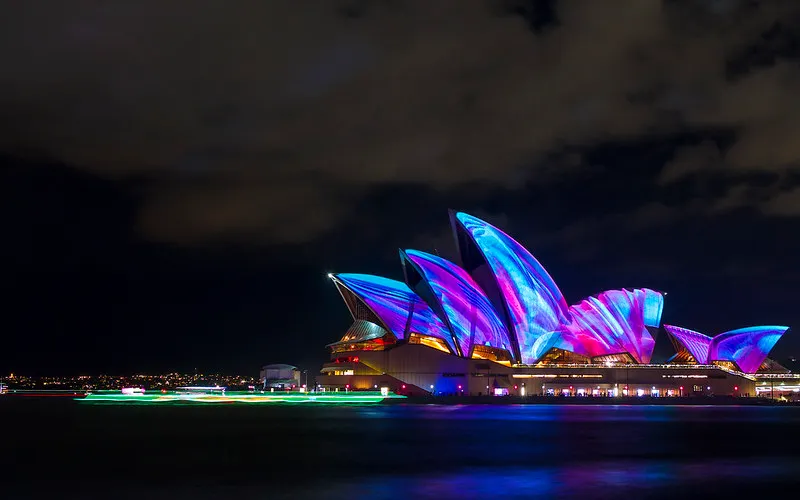 Elderly-friendly things to do in Australia
Experience native wildlife at Phillip Island, stroll through the serene Royal Botanic Gardens in Melbourne, take a tour of the Sydney Opera House (designated a UNESCO World Heritage site), or visit the historic buildings of Chowder Bay.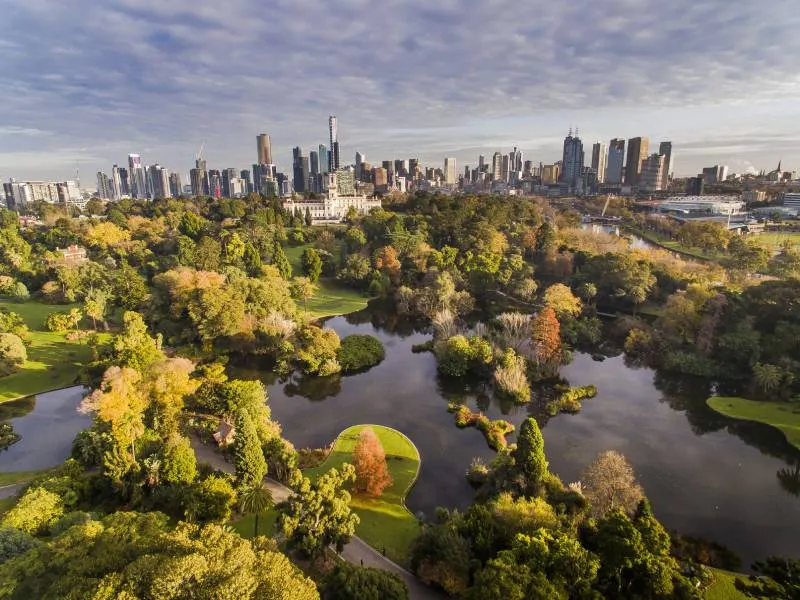 Tips when travelling with the elderly
Make the most of your trip with elderly loved ones with these essential tips!
Schedule a pre-trip medical check-up
A clean bill of health before going on vacation can give you and your elderly travelling partners the peace of mind to fully enjoy the vacation! So before you journey on with your elderly relatives, it's best to have them see their doctors for a check-up and consultation. Remember to check if any special precautions need to be taken with respect to pre-existing conditions (e.g. hypertension or heart issues) or if they are on medication when flying.
Bear in mind that most travel insurance will not cover medical expenses if one travels against the advice of their doctors.
Work with adequate rest periods
When planning your trip to-do, you must consider that members of your elderly travelling party may require more time to recharge than you. Thus, it's best to schedule plenty of rest time in between sightseeing and avoid squeezing in too many activities in a short period of time. If possible, take a longer trip. This way, your aged travel companions can enjoyably take the vacation at their own pace.
Check for accessibility
If your elderly relative has mobility issues or requires wheelchair use, find out if accessibility amenities are available nearby. Also, if you are planning outdoor excursions; do check if the terrain is suitable for them as well.
Request for assistance when flying
If your elderly parent or relative needs help when flying, just ask! Many major airlines provide assistance for elderly passengers boarding alone with quicker check-ins and wheelchair use, etc.(e.g. Malaysia Airlines, ANA, Cathay Pacific and Qantas, among others). The steps for requesting assistance differs with airlines, but you'll generally have to do it in advance.
Conclusion
Taking a trip with your elderly loved ones can make for an incredible bonding opportunity! And to give yourself the best chance to enjoy this memorable outing with them, you must plan ahead, perhaps even more meticulously than usual.
Go ahead and draft out an itinerary that allows your elderly travel companions to take the trip as slowly as they need to, choose an apt destination, get them checked out by their doctor and last but not least, be sure to get them the best travel insurance plan available! Let Finder help you discover, compare and buy the right travel insurance plan for your needs!
More guides on Finder
Starr TraveLead travel insurance

Get the protection you need when you're abroad with Starr TraveLead travel insurance, which includes personal accidents and 24/7 global assistance.

MSIG Global Study Review

MSIG Global Study offers comprehensive protection against accidents and other unforeseen consequences for students studying abroad.

MSIG TravelEasy Policy Review

MSIG TravelEasy offers extensive travel coverage for families and independent travellers, and even has an enhanced plan for those with pre-existing medical conditions.