Finder is committed to editorial independence. While we receive compensation when you click links to partners, they do not influence our content.
Travelling to Malaysia by car? Read this first.
If you've decided you want to drive into Malaysia from Singapore, here's what to do.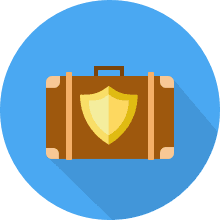 Are you driving to Malaysia? Malaysia is one of Singaporeans' favourite holiday destinations thanks to its proximity, rich and savoury food that we're all familiar with, and most importantly – the favourable exchange rate.
As of 22 April 2022, fully vaccinated travellers and non-fully vaccinated children aged 12 and below can enter Malaysia without quarantine or tests. This includes Singaporean visitors who wish to drive to Malaysia.
Whether it is a quick day trip over the causeway or a longer journey to Melaka, Penang, or even Kuala Lumpur, this guide is here to help you prepare for the journey.
Before driving to Malaysia
What you need to know about driving to Malaysia
Personal safety
Is it safe to drive to Malaysia? There have been many horror stories about robberies and stolen cars, but generally, this can happen if you plan to drive around anywhere else in the world. Here are some tips to ensure personal safety:
Plan your route before you leave.
Always lock your car when you are away.
Never leave valuables in the car, especially your mobile phones, cash cards or bags. Even if your bags do not contain valuables, they will attract thieves.
Park the car in a hotel or secured private parking space if you plan to park overnight.
Use a steering wheel lock to secure your parked car.
Install a GPS tracking system to trace your car should it be hijacked.
If possible, do not come out of your car to settle road disputes; drive off to the nearest police station instead.
Navigating around Malaysia
You should set up a GPS, at least on Google Maps, to help you navigate around Malaysia.
However, do not be overly relia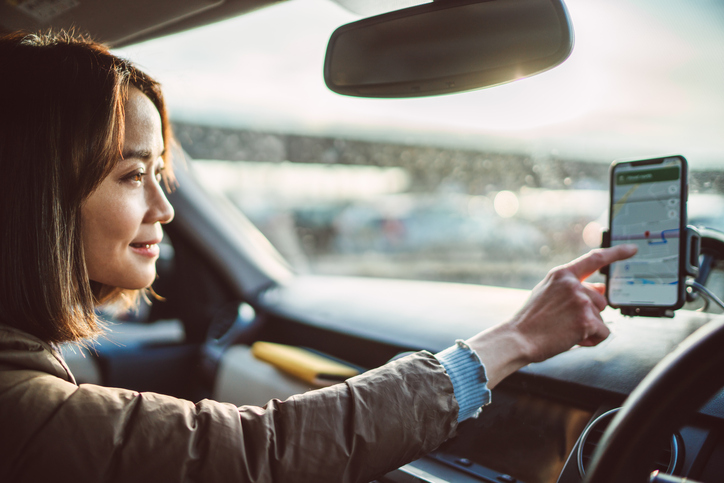 nt on the GPS as they often recommend the "shortest" path, which might mean taking small side roads that might get you stuck in a traffic jam.
An alternative to Google Maps would be Waze, which is a user-updated map that locals commonly use, so you get real-time updates on traffic conditions and incidents.
If unsure or lost, find a rest stop or service station to halt and recalibrate your route. Never stop on the emergency lane of the expressways. If you miss an exit, do not panic, and drive till the next available exit.
Toll gates and rest stops
You'll need to pay toll fees to use the highway, which is where your Touch 'n Go card comes in handy. You can also use it to pay for parking at most electronic carparks.
Do note that you must pay parking fees as long as you're parking in official parking lots. This is either done on the parking meters or using parking coupons that you can buy from convenience stores. Tip: Parking in JB is free on Fridays.
Plan your petrol refuels and carefully monitor your fuel gauge as some stretches of road will not have a petrol station for over 40 km. There will also be Rest amp; Relax (Ramp;R) pit stops where you can stop for food and toilet breaks. Stop at popular and crowded pit stops to avoid being singled out and targeted by robbers.
What happens if I have a car accident while driving in Malaysia?
If you're planning to drive to Malaysia, check your car. Ensure that your tyres are well inflated, all the oil levels are sufficient, and that you have recovery equipment in your car.
You never know when you might run over a nail or experience a tyre puncture. Have your emergency numbers in place, including a towing service in the event you need to get your car towed back to Singapore. Alternatively, you might want to route yourself to the nearest car workshop for a fix.
Do I need travel insurance if I want to drive to Malaysia?
Many things can go wrong when travelling abroad, and that is when travel insurance can cover these unexpected incidents. It might be the loss of your valuables or unexpected medical bills. In addition, travel insurance can cover emergency medical evacuation and overseas hospital expenses in a severe accident. Compare the best travel insurance plans for you or your family here.
Many Singaporeans neglect travel insurance if they are making just a day trip to JB, but consider paying a small premium or getting an annual plan if you frequent Malaysia because this small amount can be a lifesaver if you get into an accident in Malaysia.
If you are driving a rental car to Malaysia, you will still need travel insurance, as most rental car insurance will only cover your use in Singapore. Check our guide to find out what you need to do for rental cars.
Bottom line
To sum it up, remember that it is always good to plan your trip. If you are going out or coming back to Singapore on the weekend, on a public holiday, or during the school holidays, expect traffic jams of over 3 hours at both Woodland and Tuas customs.
Enjoy and have a fun road trip!
Frequently asked questions
More guides on Finder
Starr TraveLead Travel Insurance

Get the protection you need when you're abroad with Starr TraveLead travel insurance, which includes personal accidents and 24/7 global assistance.

Travel insurance for Thailand

Comprehensive travel cover for Thailand can meet the cost of COVID-19 medical expenses, lost or stolen luggage and lots more.

MSIG Global Study Review

MSIG Global Study offers comprehensive protection against accidents and other unforeseen consequences for students studying abroad.

MSIG TravelEasy Policy Review

MSIG TravelEasy offers extensive travel coverage for families and independent travellers, and even has an enhanced plan for those with pre-existing medical conditions.

Find Travel Insurance for Hong Kong

It's difficult to imagine accidents or thefts to ruin your family vacation, but if you are prepared for them with travel insurance your time in Hong Kong will be pleasantly spent.