Finder is committed to editorial independence. While we receive compensation when you click links to partners, they do not influence our content.
Travel insurance for South Korea
If you're heading for South Korea, check out our travel insurance guide before you go.
Travelling to South Korea? Thanks to the influence of K-dramas, its romantic 24/7 cafes in cities, quaint neighbourhoods and trendy celebrities often come to mind. However, South Korea has a lot more to see, from the dramatic mountain landscapes to its lush green countryside.
As a traveller, you want to savour your time overseas. The last thing you want to do is spend your holiday worrying about lost luggage, pickpockets or unexpected flight cancellations. So before you say "Annyeonghaseyo" (Korean for hello) to South Korea, purchase travel insurance and protect yourself from unnecessary expenses.

Compare travel insurance for travelling to South Korea
Should I consider travel insurance for South Korea?
If you plan a trip to South Korea, it's wise to protect yourself. Unexpected hospitalisation or losing valuable items such as your mobile phone can lead to a stressful situation if the costs escalate while you are overseas. Besides, you don't want to be stranded if something unforeseen wreaks havoc on your journey.
Though most Singaporeans have incident-free trips to South Korea, there is always the possibility of something going wrong no matter where you travel. Travel concerns include the following:
Cancellation
Repatriation
Emergency evacuation
Delayed flights
Unexpected illnesses and accidents
Lost luggage, cash or documentation
Travel insurance for South Korea can cover you for the above incidents while on your trip. It gives you peace of mind and financial protection if you encounter difficulties overseas.
How safe is it to travel in South Korea?
A trip to the Republic of Korea is generally safe. The country offers a variety of experiences, whether you prefer to shop 24/7 in trendy Seoul or go on an outdoors hike on Jeju Island.
South Koreans are known for their cosmopolitan outlook, so they are used to interacting with overseas travellers. You can get around even without speaking the local language fluently. However, here are some travel concerns you should be aware of:
COVID-19 concerns. As of 3 September 2022, travellers will no longer need to present a negative COVID-19 test upon entry into the country. This applies to all travellers regardless of vaccination status. Quarantine is also not required. You can check for updates on the embassy page.
War dangers. South and North Korea are technically still at war. While military exchanges are rare, visitors should consider downloading the Emergency Ready app that provides info on emergency evacuation in case of disasters.
Natural disasters. While tsunamis and earthquakes are rare, they do happen. The last earthquake in 2017 caused widespread infrastructure damage and injuries. Know your nearest shelter when travelling.
Large-scale gatherings. Group protests and demonstrations are common, especially in Seoul. While peaceful, they can turn rowdy. Steer clear of large group gatherings.
Street crime. Travellers have reported incidents of scams, sexual assault and petty crime. Exercise caution when out at night and be careful not to receive any food, drinks or gum from strangers.
That said, South Korea is safe. With a bit of caution, your trip should be free of any adverse incidents.
What does travel insurance to South Korea usually cover?
Whether it's for business or leisure, you want to make sure your trip to South Korea goes smoothly. Travel insurance for South Korea helps ensure you are covered for any unexpected turn of events and offers the following:
Emergency medical assistance. This includes cover for any medical bills you may encounter while travelling. You will be covered for ambulance fees, medical evacuation back to Singapore, hospitalisation expenses and funeral arrangements.
Additional accommodation and travel expenses. Should you be unable to travel to your destination due to a sudden illness or injury while overseas, travel insurance for South Korea will cover you for reasonable added travel and accommodation expenses. This cover also applies if there are unforeseen occurrences while you are travelling or if your companion dies, is injured or falls sick while overseas.
Loss of luggage. Should your baggage, valuables, documents or credit card get lost or stolen, your travel insurance will cover replacement costs to the policy's limit. You will also be covered if your airline carrier delays or misdirects your luggage for more than 12 hours.
Cancellations. This covers your cancellation fees should your prepaid travel arrangements get cancelled or delayed due to factors beyond your control. Meals and accommodation expenses in case of a flight delay or cancellation and any alternative transport expenses you incur are also covered.
South Korea travel highlights
Even before travelling to South Korea, you might be familiar with the K-drama depictions of lovers lingering over coffee at romantic cafes in Seoul and gorgeous Jeju sunsets. Of course, the country's mix of ancient Buddhist temples, rich history and modern infrastructure also makes the country an ideal holiday destination. Another plus is the accessible public transport that makes it easy to get around the country and visit.
Here are some highlights to add to your itinerary:
Seoul. South Korea's capital city is a dizzying gem of modern architecture, high-speed internet and glitzy shopping malls. Visit the National Museum and War Memorial for an in-depth look at the country or head to the well-preserved Bukchon Hanok Village to walk among ancient houses and alleyways. Gangnam District offers the country's best clubs if you want to party. For dazzling city views, head to N Seoul Tower in Central Seoul. Families may want to visit Lotte World, the world's largest indoor amusement park.
Jeju Island. A coastal island, this is touted on many travel blogs as one of the most beautiful places in the country. Go here if you prefer a more leisurely pace than Seoul. The place's natural beauty is astounding. You'll find pine forests, volcanic craters and lava cases in Hallasan National Park. Don't forget to visit the cascading waters at Cheonjeyeon Waterfalls. For early birds, visit Seongsan Sunrise Peak to watch the sunrise.
Busan. South Korea's second-largest city is a coastal island where seafood lovers can look forward to street vendors and restaurants selling all kinds of marine delicacies. You can head to Jagalchi fish market, the country's largest seafood market. Immerse yourself in therapeutic hot springs at Hurshimchung Hot Springs after your meal or take a walk on the pristine Gwangalli Beach. Magnificent Buddhist temples such as Haedong Yonggungsa temple along the coast are also worth visiting.
Gyeongju. The coastal city of Gyeongju was once the capital of the ancient Silla kingdom, which ruled the region from 1st to 7th BCE. This fascinating history is why Gyeongju possesses an amazing line-up of cultural and historical sites. The Gyeongju Historical Sites are a UNESCO World Heritage Site where you can find a treasure trove of Korean Buddhist art, such as pagodas, sculptures and ancient ruins. The beautiful nature of Anapji pond, Tumuli Park and majestic Seokguram Grotto is another reason to go to Gyeongju.
Suwon. Suwon is only 24 minutes away from Seoul. The beautiful Suwon is a province that borders Seoul, famous for the Hwaseong Fortress. A UNESCO World Heritage Site, the fortress wall is a magnificent sight. View up-close its pagoda-style gates, artillery towers and observation decks to feel like you are back in the Joseon dynasty. Visit the Suwon Hwaseong Museum to learn more about the fortress built during the Joseon dynasty or tour the Hwaseong Haenggung Palace. Hikers can look forward to Gwanggyosan where the rugged natural landscape makes it a popular hiking spot.
Pyeongchang. For those who want to learn how to ski, head to Yongpyong Resort in Pyeongchang. This is the biggest ski and snowboard resort in South Korea and you might have seen it in a few Korean dramas too. The resort has 28 slopes to cater for all levels of skiers, from the beginner to the expert. If you prefer hiking, the spectacular Odaesan National Park's hiking trails crisscross the Taebaek Mountains and attract many travellers. Check with your insurer if your activity is covered before you travel.

Find the best way to take your travel money to South Korea.
South Korea travel tips
Weather. South Korea's 4 seasons offer holiday-goers plenty of options. For example, you might prefer to go from March to May in spring when the cherry blossoms bloom or wait till September to November (autumn) when the weather is cool. The monsoon season is from June to the end of July, so plan and pack accordingly.
Medical. Many private clinics offer decent medical services in most towns if you need medical care. However, South Korea does not have reciprocal healthcare arrangements with Singapore. You are better off getting travel insurance with comprehensive medical cover when travelling to South Korea.
Touring. If you visit the cities, you should go sightseeing and may ask the friendly locals for directions. However, it is best to follow a local guide if you are hiking in mountainous regions. You can get lost or attacked by wild animals.
South Koreans may not appear friendly in the cities as they are busily rushing about. However, most will stop and direct you if you ask for help. The smaller towns may have very friendly locals, so do not be surprised if they strike up a conversation with you.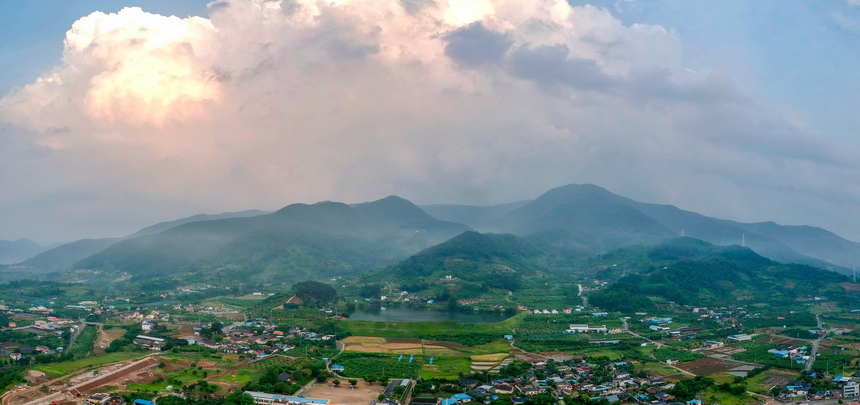 Who do I contact in an emergency?
If you find yourself in an emergency in South Korea, some helpful contacts include the following:
Your travel insurer. Your insurance provider will have a 24/7 helpline for claims and medical emergencies.
National emergency hotline. You can reach this service by dialling 112.
Singaporean embassies and consulates. Singapore has a consulate in Seoul. You can check this page for the contact information.
6 steps to comparing travel insurance for South Korea
When selecting the level of travel insurance you will need, ask yourself these 6 questions:
Where in South Korea are you going? Understand the risks present in different parts of the country.
How many times will you go to South Korea this year? Decide on a single trip or annual multi-trip cover.
What activities in South Korea will you take part in? Ensure you get cover for activities you will participate in, such as hiking in Gwanggyosan in Suwon.
Are you taking valuable items? Consider extra cover for any cameras or electronics you take to South Korea.
Do you have any medical conditions? Declare any pre-existing medical conditions and pay for any extra cover necessary.
Do you prefer paying more upfront or only when you have to claim? Look at both the policy price and the excess required for claims.
Travel insurance traps you must avoid in South Korea
Your claims while travelling in South Korea might be rejected in these circumstances:
You left your belongings and valuable items unattended.
You were under the influence of drugs or alcohol, except those prescribed by your medical practitioner.
You took part in adventure activities not covered by your travel insurance policy (e.g. surfing).
You damaged or broke sports equipment not covered by your travel insurance policy (e.g. surfboards).
You didn't declare your pre-existing conditions.
Your claim arose because you broke the law (e.g. possessing illicit drugs).
You can compare travel insurance plans to find out exclusion details.
Frequently asked questions
Travel insurance is essential while travelling overseas. It covers you for most unexpected expenses, including loss of personal effects, additional accommodation expenses, injuries and medical expenses.
Back to top
Bottom line: Apply for travel insurance to South Korea
Travel plans can change, but you don't want to feel worried while you're on holiday. It's essential to protect your travel investment and get travel insurance in South Korea. Knowing you are covered for any incidents that could disrupt your trip overseas gives you peace of mind while travelling.
Images: Getty Images