Finder is committed to editorial independence. While we receive compensation when you click links to partners, they do not influence our content.
Top 5 most prestigious credit cards in Singapore for Crazy Rich Asians
Let's get real for a second. More often than not, the most exquisite of life's experiences cannot be bought. Maybe they come around once in a blue moon through serendipity.
But for Crazy Rich Asians, anything can be bought. That is, as long as the said CRA owns the almost mythical American Express Black Card. Or the incomparable Citibank Ultima. Reign in the DBS Insignia Visa Infinite, OCBC Elite World and UOB Reserve too.
These five credit cards are some of the most prestigious and unattainable plastics in Singapore right now and the envy-evoking benefits they offer remain mere dreams for the hoi polloi.
Chances are, you need to be a Crazy Rich Asianto qualify and slotted into a whole new world of VVIP treatments.
But hey, it doesn't hurt to know what they offer, right? Journey once sang, don't stop believin'. So should you.
American Express Centurion Black Card
Once you go black, you don't go back. And you really don't need to, because you've already reached the top of the credit card mountain if you find the American Express Centurion Black Card waiting mysteriously in the mail.
You can't apply for it. You can only wait for AMEX to extend a rare invitation. Neither can you find marketing collaterals or benefit illustrations on the bank's website. Not many truly know the full array of privileges it gifts.
The card is like Thor's hammer – only the worthy can wield and swipeit.
From what we know, Black Card holders aren't restricted by any credit limit.
Yes, you've read that right. There doesn't seem to be an end to the perks that come with it too.
If you've made it past the road blocks which include an annual spending of $250,000 and above, clean credit history and billion-dollar net worth (so to speak), you get to enjoy 24/7 personal concierge services, first-class flight upgrades, VIP access to over 600 airport lounges, personal shopper and personal travel agent.
Annual fee: $7,490

How to qualify: Possess an excellent history of credit. Be an existing American Express Platinum Card member to improve your chance. Charge as much as you can to your credit card (at least $250,000 to be exact). Pray hard.
Citi Ultima
It would seem Citi Ultima is the goal of Citi's elite members. Getting a little closer to that goal is just a simple matter of accumulating at least $5 million in assets under management at Citi. No biggie, right?
If your name happens to pop up on the private banking radar, you'll get that special invitation call you've been waiting for. From there, you'll have an assigned Lifestyle Relationship Manager tagged to you. Onewho would scour the ends of Earth to secure that limited edition crocodile skin Birkin bag or an ultra-rare 1960 vintage port for you.
Your wish is their command. Because phone concierge is so yesterday. Oh yes, he can help charter a private flight on Asia Jets too. And recommend you for Club 21's bespoke Style Services to look like any of the Hemsworth brothers before a gala.
With the CitiUltima credit card in hand, you don't just announce to everyone that you have a Guy. You have the ultimate Guy.
Annual fee: $3,888

How to qualify: Have at least $5 million in assets with Citibank. By some crazy stroke of luck, if you strike Toto or Big Sweep (or both) one day, immediately speak to a Citibank wealth manager on how you can invest and grow your newfound wealth with them.
DBS Insignia Visa Infinite Card
Leave your mark on the world of luxury with theDBS Insignia Visa Infinite credit card, the world's first metal Visa card that enables you to make all sorts of contactless payment via Visa payWave.
The sleek metallic sheen and cursive etch of your name (hence insignia) alone would give friends, family and strangers the impression you're quite the somebody.
In order to qualify, or should we say, get invited to own it, you must be earning an annual income of at least $500,000.
The credit limit you get upon ownership of the Insignia Visa card is double of that at a cool $1 million. It means with a nonchalant wave of the credit card, you can pay for a Pinnacle@Duxton resale apartment upfront.
DBS will also hand out 100,000 air miles as a welcome gift, more than enough to tempt you into a free round trip to Maldives. The way we see it, the DBS Insignia Visa Infinite credit card brings a whole new meaning to precious metals.
Annual fee: $2,000

How to qualify: You can either work so hard to make the $500,000 annual income mark, or work even harder to have $3 million in assets under DBS.

If you still don't get the bank's invitation by then, initiate a call. Make an enquiry. Drop by the bank, make really good small talk, declare how much you swear by contactless technology. Let your passion pour forth. Persistence is key, right?
OCBC Elite World Card
Owning the OCBC Elite World Card is like dining at a renowned Michelin-star restaurant without feeling like a bankrupt at the end of the meal.
With the annual fee of $1,605 and qualifying annual income of at least $250,000, the barriers to entry are relatively low compared to the other top of the line credit cards. But that's not the coolest part; we'll get there in a bit.
For such manageable pre-requisites, you get access to the MasterCard concierge service that promises 'no request is too great'.
Remember we said that some experiences can't be bought? They can come to you via exclusive invites to the most closed door of closed-door events. So don't be too surprised if you get one to Cannes Film Festival.
For golfing aficionados, the OCBC Elite World Card can buggy you over to the same courses where the PGA pros play.
As if these experiences aren't elite enough, wait till you see what happens when you depart on your flight. Waiting patiently on the other side of the jet bridge is a Meet & Greet agent, who will carry your bags and escort you to an expedited immigration clearance. This red carpet treatment is probably the closest thing to flying like a president.
And yes, that's the coolest part of it.
Annual fee: $1,605

How to qualify: By invitation for Premier Banking customers only. Frankly speaking, starting out with OCBC Frank and working your way up to OCBC Premier Banking could put you in good stead.

While we're on presidents, if guys like Trump can even have a shot at becoming POTUS, receiving an invitation to become an Elite World Card member can't be any more doable.
UOB Reserve Card
You needdeep reserves to own the UOB Reserve credit card.
How deep are we talking? $2,000,000 deep. Once you have that amount or more worth of deposits and investments, you get to unlock the doors to a magical kingdom comprising some of the most extravagant travel privileges.
For starters, you can reserve a private yacht charter for up to 14 lucky members of your inner circle and set sail with a complimentary bottle of champagne.
Higher up in the air, you can rope your significant other in on your next adventure with the two-to-go airfare deals on Singapore Airlines, where you can also be bumped up with Suite, First and Business class perks. Air mile earnings are absolutely blazing at five miles for every dollar spent.
When you're back on solid ground, use your UOB Reserve card to lock down full-on benefits (discounts, late checkouts, complimentary breakfasts, luxury amenities) at luxury hotel groups such as Banyan Tree Resorts & Hotels, Starwood Hotels and Resorts and Mandarin Oriental.
If you're not making yourself at home at these places outside of home, then you're not using the UOB Reserve credit card right.
Annual fee: $3,852

How to qualify: You still don't see the pattern yet? Just be really, really wealthy. Through legal means. Don't act on funny ideas to slip handwritten notes to bank tellers. Then park your money at UOB.

Not a Crazy Rich Asianyet?
If you'renot yetpart of the 1%who already getsinvites to apply forthese prestigious cards, not to worry!There are still manycreditcards whichgive you plenty of benefits and rewards and don't require you to be a multi-billionaire.
Here are a few great gateway credit cards you can use asstepping stones to your future billionaire self:
American Express Singapore Airlines Krisflyer Ascend
If it's the jet-setting life you're after, you should consider the American Express KrisFlyer Ascend your new best friend.
With attractive milerewards which giveyou yet another incentive to travel, this card helps you go places and more importantly,get there in style.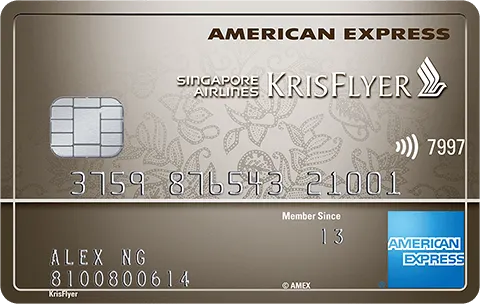 Here's to complimentary airport lounge access at any participating SATS Premier Lounges in Singapore and Plaza Premium Lounge, a complimentary night stay each year at one of over160 Hilton Properties in Asia Pacific, plus a bonus of up to 26,000 KrisFlyer miles when you spend in your first 3 months.
On top of that, if you apply for the card between 1 July 2019 and 30 September 2019 (both dates inclusive), and spend S$10,000 in your first 3 months of membership, you'll receive15,000 KrisFlyer miles as a spend bonus!
Annual fee: S$337.05 (inclusive of GST)

Minimum income: S$50,000 annual income
Citi Prestige
Looking to up your travel game but not sure where to start?
With the Citi Prestige card, you'll have access to the global Citi Prestige Concierge team to support your lifestyle at home and abroad. Whether it's for travel, entertainment or day-to-day tasks,you're in good hands with Citi's concierge services.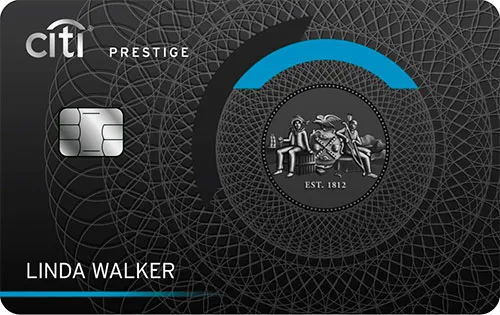 Ever have that nagging feeling when your holiday isdrawing to an end? With the Citi Prestige card, you'll get a complimentary night stay with every four night stay you book at any hotel or resort. Extend vacations anytime, anywhere with ease.
You'll also have access to experiences all over the world, including VIP access to concerts, and cultural and sporting events.
Annual fee: S$535 (including GST)

Minimum income: S$120,000 annual income
Maybank World Mastercard
If it's the fairways you're after, the Maybank World Mastercard is pretty much your all-access pass to world class golf clubsaround the world. Enjoy complimentary green fees at 100 fairways across 23 countries and tee off whenever and whereveryour heartdesires.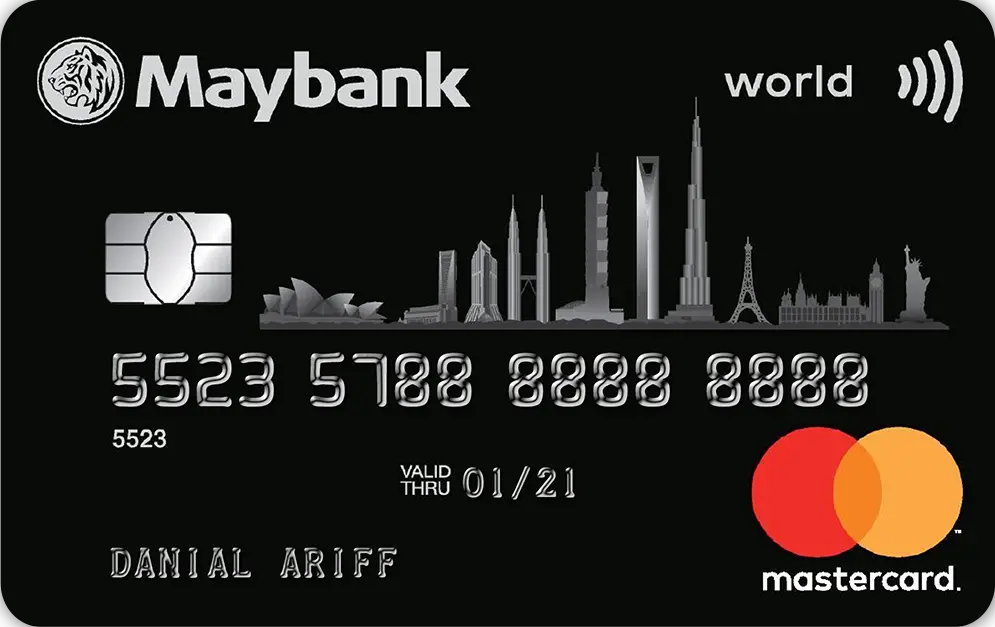 Membership with this credit card also gives you golfing privileges with EIs Club Malaysia, which provides unique golfing experiences in Langkawi island and Desaru coast.
After a few good rounds ofgolf on your trip, enjoy complimentary useof JetQuay, the five-star private terminal at Singapore Changi Airport. When abroad, you'll have the privilege of unwinding in 14 partner Plaza Premium Lounges across 14 countries.Sit back and relax incomfort for all yourtravels.
Annual fee:S$240

Minimum income: S$80,000 annual income
Conclusion
Who says you have to be a billionaire to enjoy all the perks?
Granted, you may not be getting red carpet treatment orinvites to Coachella anytime soon, there are still a world of privileges at your fingertips when you have the right credit card to suit yourlifestyle.
Based on your personal spending, you will be able to find the best card for you and compare all benefits. Start comparing your credit card options right here on GoBear.
Are you inspired to get rich to own these prestigious cards? Here are some of our tips to earn more money by investing monthly.