Finder is committed to editorial independence. While we receive compensation when you click links to partners, they do not influence our content.
Tips to squeeze the most out of your KrisFlyer miles
You might have heard your friends or colleagues talk about whether it's more worth it to get air miles or cashback on your credit card. You might even have seen some of their social media posts about their "free flights" thanks to air miles, and wondered how you can be like them? How much do they have to spend and how long do they have to accumulate in order to get a free flight?
We're here to tell you that it's not that difficult. All you need is the right air miles credit card so that you can accumulate the most miles from your spending. Coupled with a few creative air miles hacks, you'll soon be jetsetting to your favourite holiday destination, courtesy of air miles.
You see, it all starts with a plan, deploying strategies to achieve your air miles goals, and finally squeezing the most value from your miles.
How many miles do you need to get to your dream destination?
To collect enough miles to redeem flight tickets, you must first have an idea of where you want to go and how many miles you need to fly there.
Let's say you want to go on a vacation to Japan with your partner. A round-trip to Japan on Economy Saver tickets cost 50,000 miles. For two people, you'll need 100,000 miles. How will you get to that number?
We've created a simple chart for you to get an idea of where you can head to with the miles you've accumulated.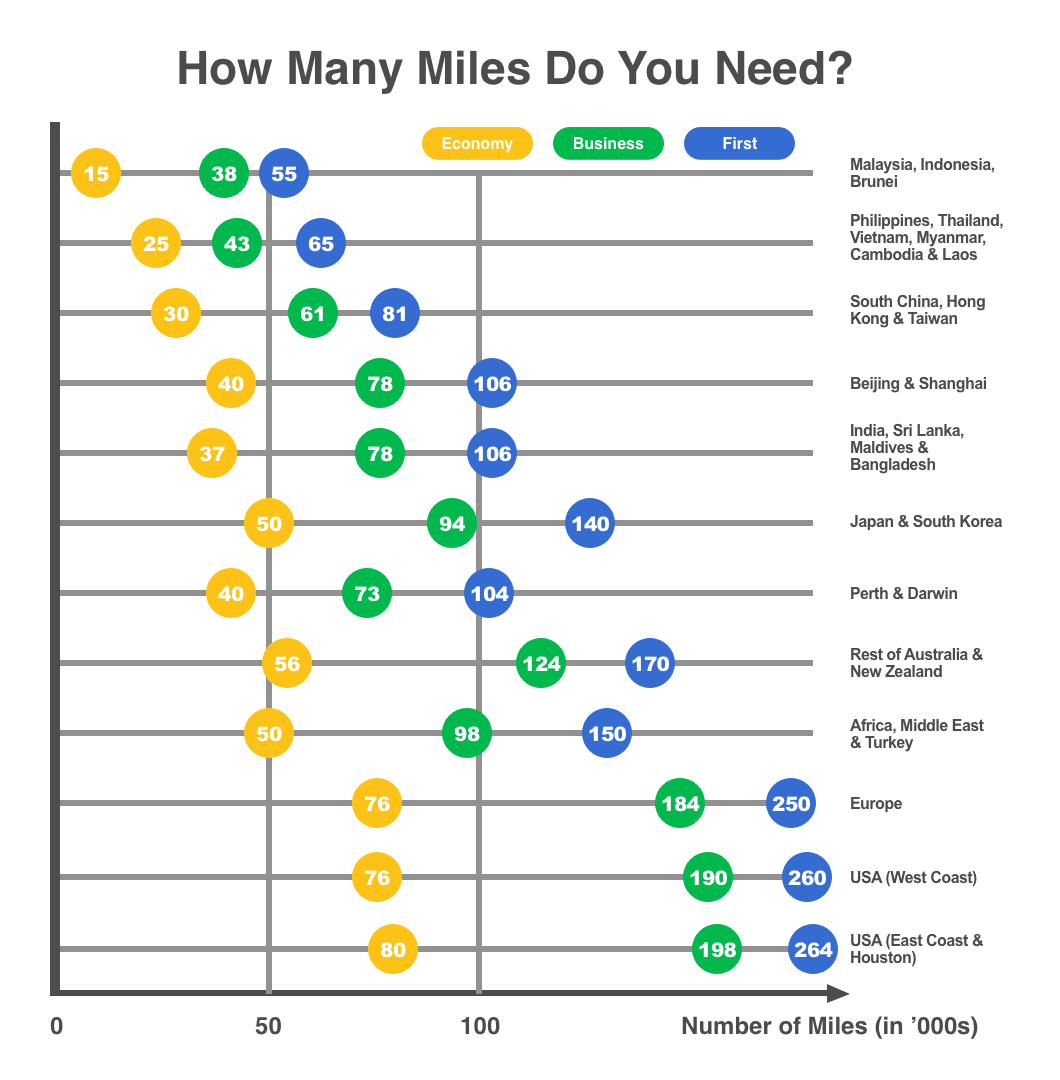 Of course, some trips are worth more in value than others, but that's a topic that we'll cover in the later section. The idea of collecting air miles is to pay for your trip with your miles, so it's more important to have a destination in mind and work towards accumulating enough miles to redeem for the flight tickets.
Start earning miles with your credit card
There are two main types of reward schemes for air miles credit card– a lump sum bonus, and the regular miles per dollar spent. Lump-sum bonuses are usually awarded when you spend a certain amount on your card within the first few months, or when you pay your annual fee. These are one-time payouts.
Regular miles-per-dollar vary depending on the type of spending. Credit cards usually have a base reward for miles and offer higher miles-per-dollar for overseas transactions or purchases from their partnered merchants.
The reason why some people opt to earn miles instead of getting cashback on their credit card spend is because there is no limit to the number of miles you can earn. In comparison, cashback cards usually have a cashback cap and will have different spending requirements, unless you opt for cards that give a flat 1.5% cashback like the AMEX True Cashback Card.
Look for credit cards with generous lump-sum bonuses
With air miles cards, you'll usually get a lump sum of miles when you first sign up, make your first purchase, hit the minimum spend in your first months, or when you pay the annual fee.
The AMEX KrisFlyer card lets you earn up to 42,500 miles when you hit the spending requirements. The DBS Altitude Visa card gives you bonus miles upon sign-up and when you pay your annual fee.
For most cards, the catch to earn the lump sum miles is to spend several thousand dollars in your first few months. While that is a lot of spending, it is attainable if you're paying for big-ticket items like a wedding banquet or home furnishing.
We've compiled a list of credit card lump-sum bonuses to give you an idea of how much you have to spend to earn the bonuses. You can also use this as a guide to help plan ahead with your credit card spending.
| | | |
| --- | --- | --- |
| UOB PRIVI Miles | 1.4 MPD on local spend | 12,000 miles with $4,000 spend in first 60 days; 20,000 miles with $50,000 annual spend on UOB AMEX |
| Citi Premiermiles | 1.2 Citi Miles PD on local spend, can convert to different miles program | 21,000 miles with $7,500 spend in first 3 months and payment of annual fee; 6,400 miles with $3,000 spend in first 3 months. |
| AMEX KrisFlyer | 1.1 KrisFlyer Miles PD on local spend | 5,000 miles with the first spend, 7,500 miles with $5,000 spend in first 3 months, 5,000 miles for referring a friend |
| AMEX KrisFlyer Ascend | 1.2 KrisFlyer Miles PD on local spend | 5,000 miles with the first spend, 15,000 miles with $10,000 spend in first 3 months, 7,500 miles for referring a friend |
| DBS Altitude | 1.2 MPD on local spend | 10,000 miles upon sign up (5,000 miles for existing customers), 10,000 miles with annual fee payment, all requiring a $6,000 spend in first 3 months |
Optimise miles collection across different cards
As you can see, some cards like the AMEX KrisFlyer Ascend Card requires a minimum spending of $10,000 in your first 3 months. Other cards like the UOB PRIVI Miles Card have a lower requirement at $4,000 in the first 60 days. While it's important to choose a card where you're likely to fulfil the spending requirement, by all means, sign up for multiple cards if you're able to spread out your spending and hit the requirements across all cards.
Another method is to pair your main card with another miles cards that give you a higher miles-per-dollar rate but a less attractive lump-sum bonus. For example, the Maybank Horizon Visa Signature card can be a good complementary card that gets you 3.2 miles for each dollar spent on dining or petrol. The low spending requirement of $300 per month on the card means that you can use it for your smaller ticket purchases.
This way you can designate your big expenditures to the card with attractive lump-sum bonus and your regular expenditure on the card(s) with higher miles-per-dollar rate. The key is to know what you are spending on and avoid spreading yourself too thinly across multiple cards. If you cannot even hit the bonus miles on one credit card, you might want to choose a different card that better suits your spending plans.
Find creative ways to earn extramiles
Every little effort goes a long way in helping you succeed in the miles game. Here are some ways to earn a few more miles and get you a step closer to your dream holiday.
Pay for things in advance
There are some bills that you can pay in advance, like your annual insurance plans, or subscription plans for food or Netflix. You can even use your credit card to top up e-wallets or pay for public transport (SimplyGo) and earnmiles for them.
Another way is to buy shopping vouchers, grocery vouchers, or even gift cards. These stored-value items are like upfront and advance payments, but they usually have an expiry of a year or so. You definitely won't be buying $10,000 worth of vouchers, but with that $500 or $1,000 spent on vouchers, it might just help you earn that extra bit of miles.
Air miles cards usually have their own exclusions with regards to qualifying transactions for miles. For example, public transport expenses via SimplyGo qualifies for air miles on most cards (DBS, UOB, Maybank, and Standard Chartered) but are excluded on Citibank cards. So if you're planning to hack air miles this way, remember to check the exclusion clauses on your card.
Buy high-value items that retain value over time
If you're a collector of watches, handbags, or sneakers, you'll know that specific brands and models arecollectables that havea high demand for them. When you buy these limited edition items, their resale valuesdonot drop and might even appreciate with time.
Hence, if you're a savvy collector, paying for these items with your credit card is a low-risk way to earn miles on your spending. If you're unfamiliar however, avoid this method as you might end up holding "limited edition" items that have low or no demand.
Redeem miles with other membership points
You can also make use of other memberships to get miles.
For example, PAssion Card has a TapForMore programme that allows you to convert your points into miles. You get points for buying groceries at Cold Storage or Giant, which is a daily necessity. GrabRewards also allows you to convert your Grab points into KrisFlyer miles.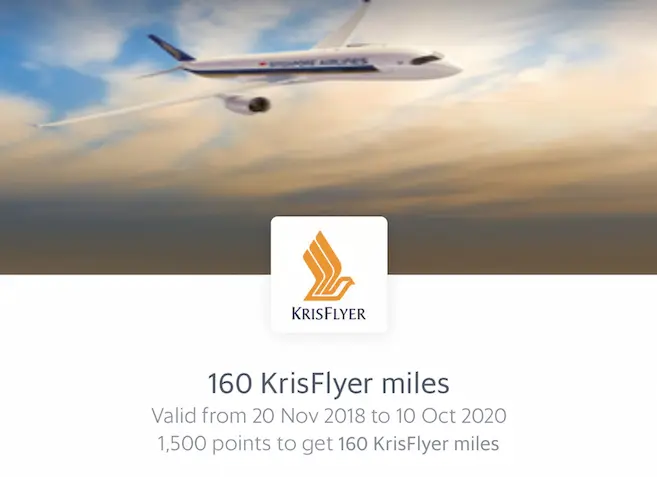 Find deals that give you extra miles
Lastly, you can also find online deals that reward you with miles. For example, GoBear is giving away 3 KrisFlyer miles for every $1 spend on selected travel insurance plans with our participating partners: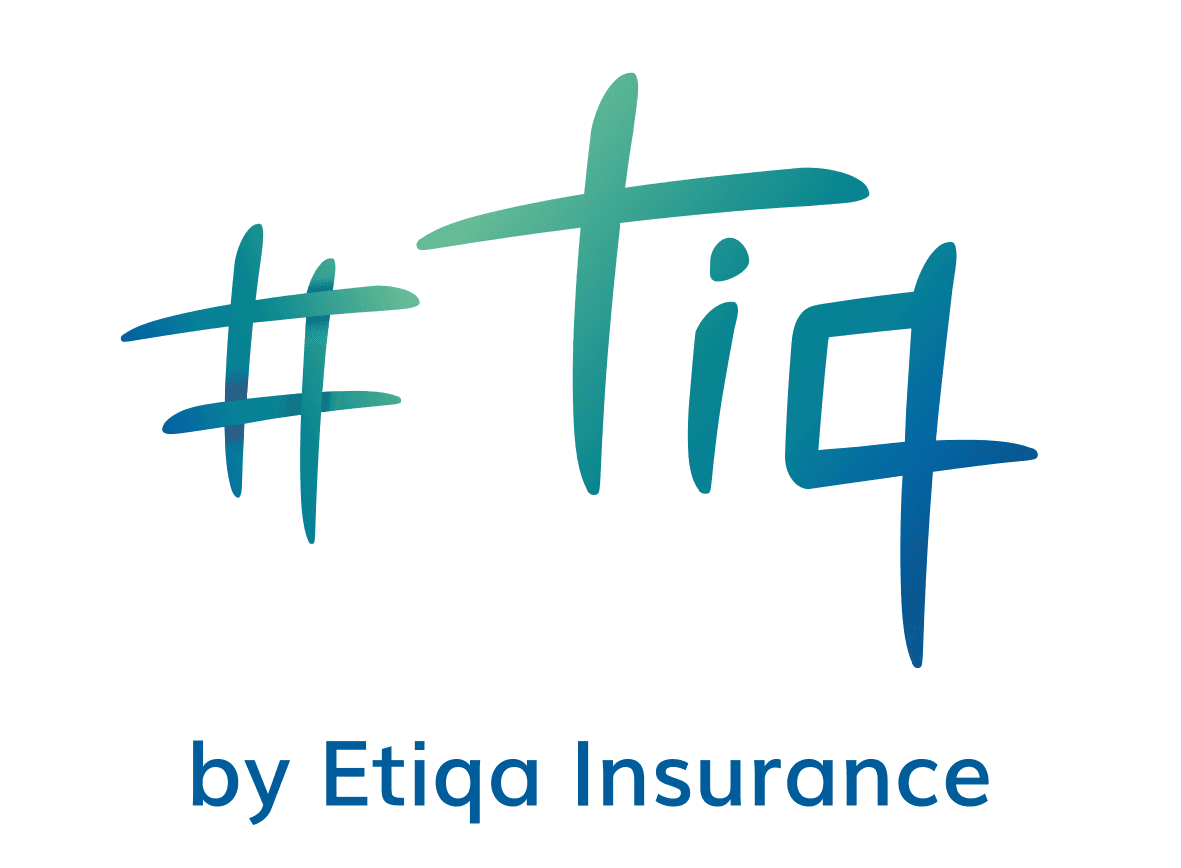 You even stand to walk away with 50,000 bonus miles. This means that when you buy travel insurance with GoBear, you earn miles for your purchase and stand to win a free holiday.
These small expenses may not seem like it will get you a lot of miles. Nonetheless, add them up over a year, and you'll realise that you canactually rackup thousands of miles just from your daily expenditure.
How to squeeze the most value out of your miles
One way to squeeze the most dollar value out of your miles is to redeem for long-haul or more premium flights. For example, the round-trip to Japan would cost 94,000 miles on Business Saver.
Let's say you plan to fly there in March 2020. The flight fare costs $780 on Economy and $3,550 on Business.
You've to pay airport and government taxes whether you're using cash or miles, so they are excluded from the calculations. To calculate the dollar value you get out of each mile, you divide the fare by the number of miles needed.
This means that you get $0.0156 of value per mile when you redeem the Economy class ticket, while you get $0.0378 of value per mile when you redeem the Business ticket to Japan.
To look at how long-haul flights can give you more value, we can compare a round-trip ticket to London and Taiwan in the same period. The round-trip tickets to London on Economy Saver and Business Saver cost $1,170 and $5,770 respectively.
The round-trip tickets to Taiwan on Economy Saver and Business Saver cost $388 and $1,896 respectively.
So amongst these trips, which one gives the most dollar value permile?
Singapore – Japan

Singapore – London

Singapore – Taiwan

Miles Needed

Value Per Mile

Miles Needed

Value Per Mile

Miles Needed

Value Per Mile

Economy Saver

50,000

$0.0156

76,000

$0.0154

30,000

$0.0129

Business Saver

94,000

$0.0378

184,000

$0.0314

61,000

$0.0311
You can see thatBusiness Class flights get you more dollar value from your miles. Going further to Japan or London is also more bang for your miles than flying to Taiwan.
Although long-haul and premium flights are more value-for-miles, it is not necessary that you only use your air miles for these destinations. If you're already planning a trip to Taiwan at the end of the year, by all means, redeem your miles for the round-trip to Taiwan.
The value of miles can depreciate because airlines adjust their miles redemption programme periodically. Furthermore, air miles have a validity of three years. While that is ample time to save up your miles, any redemption is already a dollar saving, and that is the goal of picking air miles over cashback after all.
Redeem Saver Awards rather than Advantage Awards
You should also aim to redeem Saver Awards flights because they cost fewer miles than Advantage Awards flights. There is a catch however that you have to plan your holiday really early and book months in advance to get the Saver Awards tickets.
There is also a limited number of tickets allocated to Saver Awards as compared to Advantage Awards. So if you're planning to redeem miles for a big group, it might be advisable to split up your bookings. This allows you to get at least some Saver Awards tickets.
Alternatively, you can look at flights from other Star Alliance Members. Partner airlines have flight tickets that cost the same number of miles as the Saver Awards tickets on Singapore Airlines, so be sure to check out the miles needed and the flights available.
The only advantage of getting Advantage Awards tickets is that you can pay $25 to make changes, subject to the availability of flights, whereas no changes can be made on the Saver Awards tickets.
Extend the life of your expiring KrisFlyer miles
Remember that your KrisFlyer miles are valid for only three years starting from the moment they get credited. If you've accumulated a decent amount of miles but they are expiring and you don't have enough to fly to your dream destination, fret not.
Pay to extend the validity period
Firstly, you can pay a fee to extend the validity of the miles by another six months. It costs about $16.50 (US$12) to extend every 10,000 miles for 6 months.
This works well for those who have a lot of miles but are just shy of their target. If you're confident of making up the remainder miles within the next six months to a year, it makes sense to extend their validity.
If you've only a few thousand miles or if you're very far from your target, you might want to consider other options.
Pay for your flight tickets with a mix of miles and cash
KrisFlyer allows partial redemption of miles. That means you can use miles to offset part of the flight tickets and pay the remainder in cash.
This may not get you the most value from your miles. But rather than let the miles go to waste, any rebate you squeeze out of your expiring miles is still worth something. You need to redeem a minimum of 980 KrisFlyer miles on these transactions.
Redeem for non-flight items
If you've too few miles to get flight tickets, or if you do not want to fly, you can use them to buy merchandise on KrisShop, get hotel rooms, or convert into other membership points.
If all else fails, consider donating your miles to beneficiaries of Make-A-Wish foundation. Since you cannot use them anyway, why not let someone else benefit from it. The minimum amount you'll need to donate is 1,000 miles.
---
Remember that the miles game is a relatively long-term game. To win this game, you have to set a target, make a plan, and work towards your goal.
Choose a card that gets you the most air miles for your spending.Strategise your credit card spending on separate cards to maximise the miles you earn.
Compare Credit Cards On GoBear
Find creative hacks to earn the extra miles like getting miles for your travel insurance, groceries, and subscription plans. Schedule annual and monthly payments to help you hit the spending requirements on cards.
When redeeming your miles, remember to plan and book early to get Saver Awards tickets. Choose long-haul or premium flights to maximise the dollar value of your miles.
All these little tactics go a long way to making the most of your miles.
Sources:
Singapore Airlines Website
KrisFlyer Terms & Conditions
KrisFlyer Miles Redemption Table
Related articles:
6 air miles hacks you probably never knew existed
Best credit cards to rack up bonus airmiles for a free flight (2019)
More guides on Finder
Singapore Airlines KrisFlyer Rewards Program

The Singapore Airlines KrisFlyer program is a frequent flyer program ideal for people travelling to Asia on a regular basis, offering great benefits including a high rate of return on mileage points.