Finder is committed to editorial independence. While we receive compensation when you click links to partners, they do not influence our content.
Start planning long weekend trips for 2020
When's the last time you took a vacation?
When you're in the thick of your job, responsibilities and overall adulting, it's sometimesdifficult to take a step back,give yourselfabreak andplan a good holiday.
The reality is that we've only got a certain number of days of leave to take per year (most Singaporeans have about 7 – 14 days).
So how do we make the most of them?
According to a recent survey, nearly half of Singaporeans planned to take more weekend trips for the year ahead to maximise time. It also mentioned that more and more of us are curating tighter travel itineraries which could be fit into shorter weekend holidays.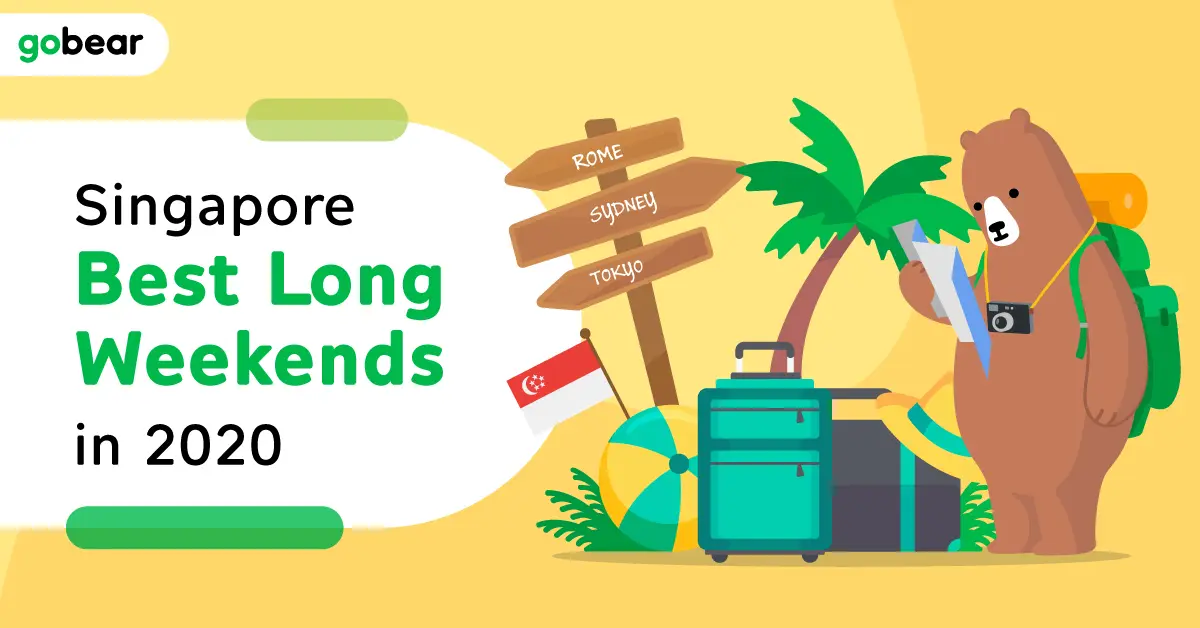 This makes perfect sense as it's often too difficult to get away from work for more than a week and using up too many days of annual leave means having to wait quite a bit for the next vacation.
Huge workloads, client meetings, working endlessly overtime– can you say, burnout?
Instead, abetter way to go about it isto break up your vacations into shorter stretches across the year, planning them around your long weekends.
How much leave am I entitled to?
Here's a breakdown of the minimum days of leave you have to work with for your holidays.
Keep in mind, these numbersare the minimum daysrequired by law and will vary depending on how generousyour employer is.
| | |
| --- | --- |
| Years of service | Days of leave |
| 1st | 7 |
| 2nd | 8 |
| 3rd | 9 |
| 4th | 10 |
| 5th | 11 |
| 6th | 12 |
| 7th | 13 |
| 8th | 14 |
Source: Employment Act of the Ministry of Manpower
On top of that, with the recent amendments to the Employment Act by the Ministry of Manpower earlier this year, employees who are required to work on public holidays are now entitled to take an extra day's salary at their basic rate of pay. Alternatively, youand your employer can agree on a working day to substitute the public holiday.
Your employer could also offer the option of time off to replace the public holiday, based on a mutually agreed number of hours, if you belong to one ofthe following group of employees:
Workmen earning more than $4,500 a month
Non-workmen earning more than $2,600 a month
All managers and executives
So with these numbers in mind, try to figure out the best way to make the most of your leave by factoring in Singapore's many public holidays.
| See also: 5 reasons why free travel insurance may not be sufficient|
When should I take a vacation?
For 2020, there are a total of 11 gazetted public holidays for employees. Out of those, 7 fall on or directly before weekends making them longer ones.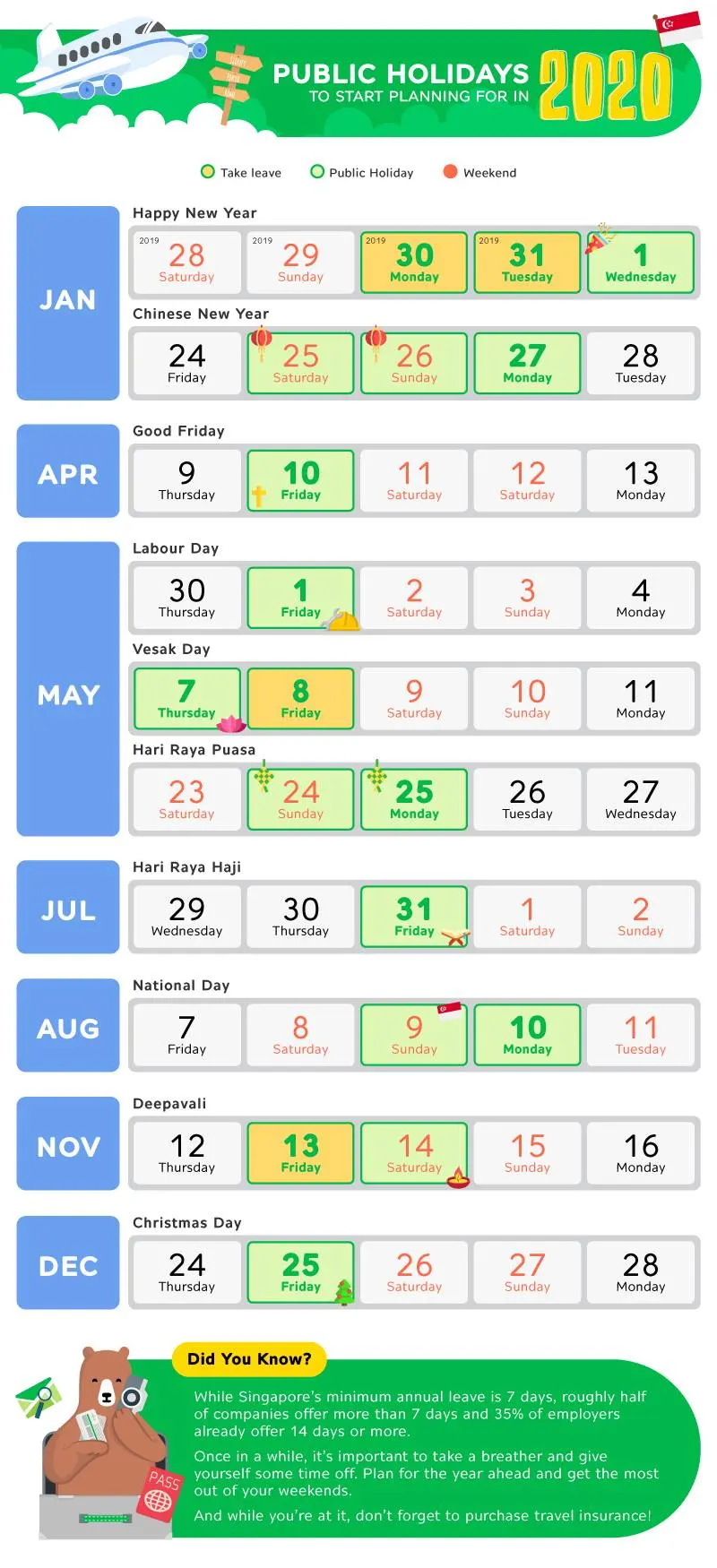 Cut out the hassle of last-minute holidays and plan out your long weekends for the comingyear.
Best long weekend getaway destinations
So you've applied for your leave and your boss has given you the green light, it's now time to decide where to take your next weekend adventure.
Here are a few of the most beautiful weekend getaways to get you excited aboutyour next long weekend.
Bali
Bali needs no introduction for most seasonedtravellers. Aside from being a surfer's paradise with breathtaking beaches, the island is vast with rich culture that's clear inits architecture, temples,natural surroundings,fantasticfood and well-known Balinese hospitality.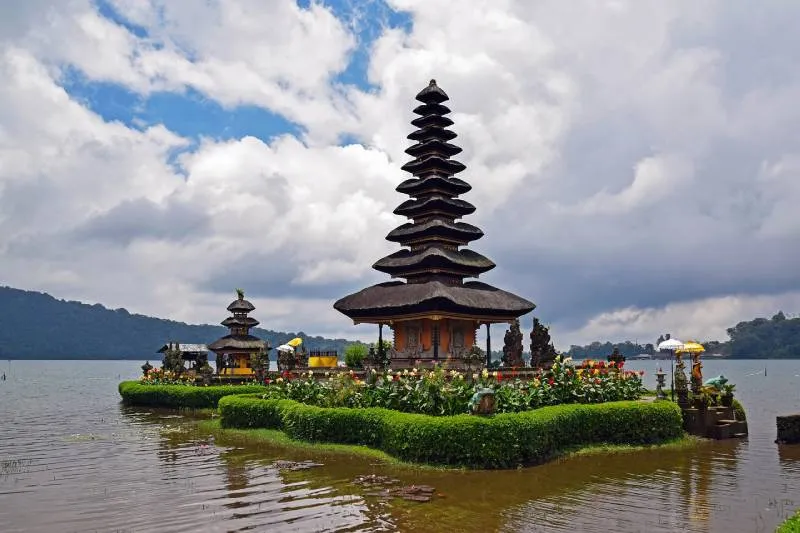 When to visit
The best time to visit Bali is from April to June or September, just before or after peak seasons which run from July to August and from December to January.
Langkawi
A gorgeous tropicalisland off the Malaysian West Coast,Langkawi has its share of beautiful beaches and lush jungle to make it the perfect weekend getaway. It's also perfect for water sports, so don't forgetyour swimsuit andsunscreen!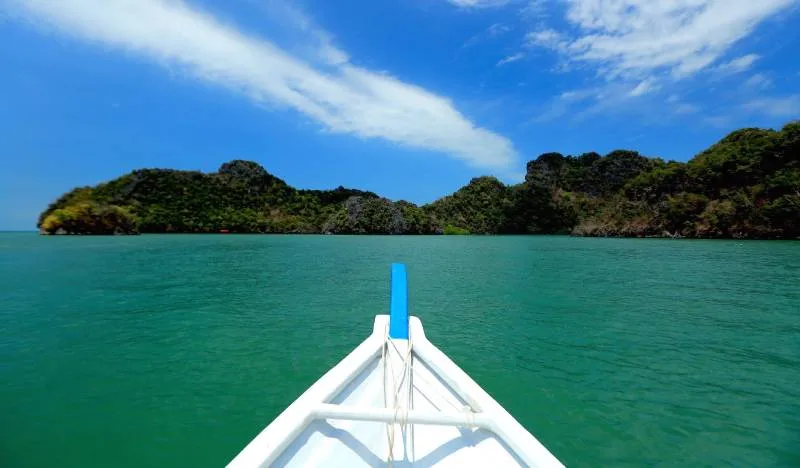 For the more extreme water sports, make sure to check if your travel insurance covers extreme sports such as parasailing or scuba diving. If you're not sure what's considered "extreme" by your provider, don't hesitate to drop them an e-mail or a call to ask.
There's no harm letting loose and having some fun as long as you've got yourself covered with the best travel insurance.
When to visit
Peak season to visitLangkawi is between November up to April, when the weather is generally at its best. Bouts of rain will begin from April up until Langkawi'srainy season which starts in September and lasts till November. During the months with bad weather, take care to make sure your insurance covers flight delays as they're pretty common during the off seasons.
Phuket
There's a reason Phuket is such abackpackers' haven. Take aspeedboat to reach the famousPhi Phi Islands or a cruise ride to nearby Phang NgaBay.Stunning white sand beaches and a bustling nightlife await you in Phuket, not to mention, authentic Thai food. Need we say more?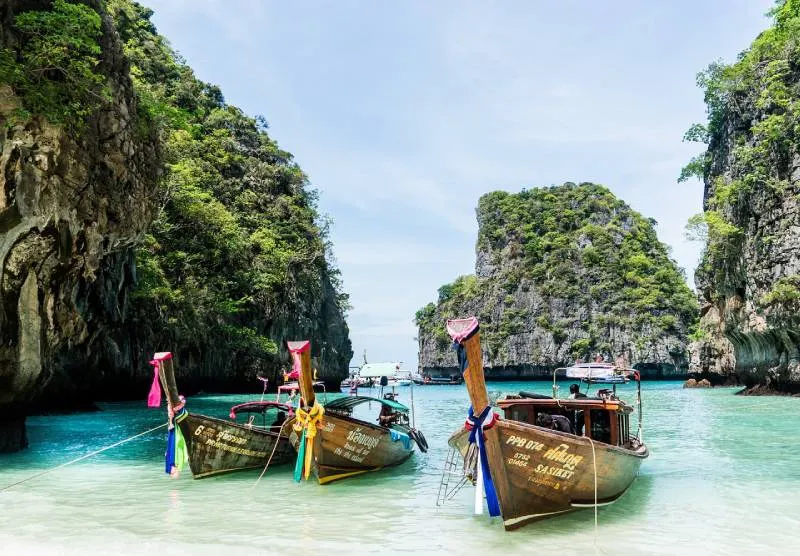 When to visit
November to February is when Phuket's at its busiest, with the driest and coolest temperatures of the year. Things heat up after February up until May, when monsoon season begins and continues to October.
Penang
Old town charm, an eclectic mix of culture andamazing food inspired by Chinese, Malay and Indian heritage make Penang a great choice for a long weekend getaway.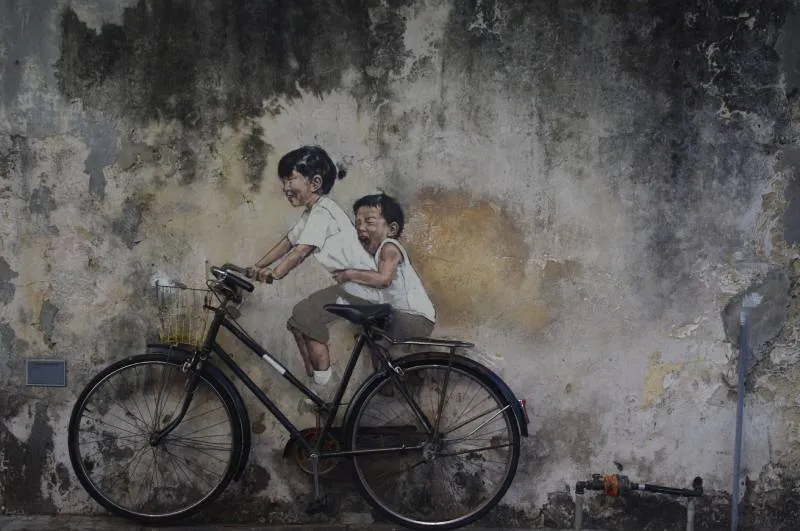 Take a walk down Armenian Streetfor beautiful street art and head up to Love Lane for eateries with some of the best local food you'll find. If you're more keen to be outdoors, there's always the Penang National Park and the beach at Batu Ferringhi.
When to visit
Peak season in Penang is betweenNovember to January. This is considered the busiest time in Penang, includingChristmas and New Year celebrations which means you'll get the best nightlife and the most people enjoying the festivities. If you're looking for the quiet,try between February to April instead.
If it's discounts you're after, consider visiting between May and October. Due to the rainy season, hotels will fall on the cheaper side, but be sure to bring along an umbrella and check thatyour travel insurance coversfloods, as Penang has had cases of flash floods in recent years.
| See also: Travelling to Malaysia by Car? Read This First |
Siem Reap
If you've never witnessedthe sun going down or rising over the Angkor Wat temples, you're in for something truly special. Visiting Siem Reap feelsalmost like being transported back in time,with magnificent Hindu and Buddhist temples, built as far back as the 12th century,sprawling across the city.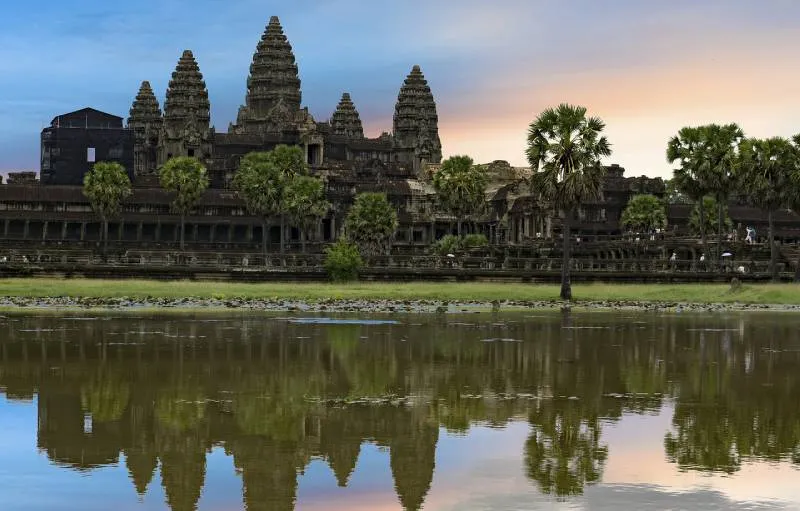 When to visit
December or January generally have the best weatherwith the coolest months inSiem Reap. The dry northeast monsoonseasonruns from December through April, while the southwest monsoon from May to November brings wet weather andhighhumidity.
Hoi An
Hoi An is a charming port city, well-preserved with its French colonial buildings, canals and wooden Chinese shophouses.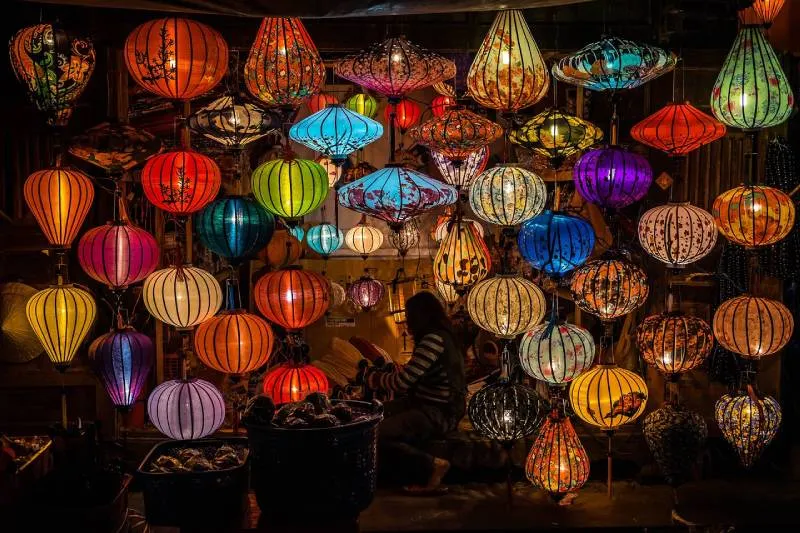 Unlike Vietnam's bigger cities, Hoi An seems relatively untouched in terms of its heritage and architecture, making it a thoroughlyauthentic experience. Savour acau lao (a rice noodle dish), sip on some Vietnamese coffee and take in this picturesque town.
Hoi An isalso one of the safesttowns in Vietnam, making it a great trip for the whole family.
Conclusion
Go ahead and take that well-deserved break and plan a mini-vacation over the long weekend with GoBear'slong weekend calendar.
But remember, no matter how well-planned your vacation, there's always a chance ofrunning into unexpectedhiccups during your trip like flight cancellations or luggage theft.
So save up, plan your long weekends, choose a great destination, but give yourself somepeace of mind andstay protected with the best travel insurance coverage for your needs.