Finder is committed to editorial independence. While we receive compensation when you click links to partners, they do not influence our content.
Speed up your travel insurance claims with these simple tips
We totally understand how you feel when you've lost your luggage or had an unlucky incident and misplaced your wallet. You can't exactly regain the lost stuff but at least your travel insurance has that covered to recoup some of the losses.
When it's timeto make a claim, the only thing that matters is making the claim process as smooth and painless as possible. Here are some useful tips that could help to speed up the process.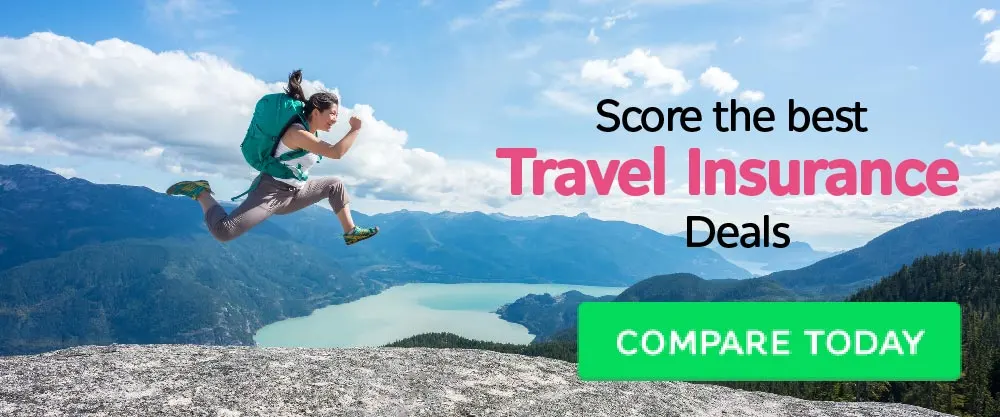 1. Keep receipts for high value items
Many insurers will require proof of ownership when you try to claim for lost items. The quickest way to do this is if you can produce the receipt. These aren't the only way to prove ownership of course, and there are alternative means the insurer can use – but you'll save yourself (and the claims department) a lot of time if you can produce one.
You don't have to keep a receipt for every single thing; just keep them for high value items such as cameras, laptops, watches, mobile phones, branded bags and clothes
Remember though, even with receipts the maximum pay out for most items is $250 per item. Some insurers, like American Express, can provide up to $500 per item, with higher value items like laptops capped at $1,000.
But honestly, when you're travelling, try to avoid carrying valuable items altogether and bring only the bare necessities.
2. Keep the Singapore embassy on speed dial
Say you were robbed, or your items were stolen. It can slow the claims process if the police report is written in an unfamiliar, foreign language. In some cases, you might struggle to obtain a police report altogether.
On top of that, the follow-up process could take a while, and if you're flying out the very next day, there's not enough time to get the required assistance.
In these cases, you should try to approach the Singapore embassy. Sometimes, a letter from the embassy can be accepted in place of a police report.
3. Note the exact time when things go wrong
Some aspects of insurance claims, such as baggage and flight delays, are time sensitive. In the case of flight delays, you are looking at being covered for every delay of six hours.
It's still possible to get a claim processed, if you don't remember the exact hours involved. Most insurers' claims department have a process to tally your claims with their own checks.
However, by providing them with the exact time, right down to the minute, you'd speed things up for them. Who knows, because you've been so cooperative, the officer in charge of your case will appreciate it and take the extra effort to expedite your claims.
4. Avoid "unofficial" services
Avoid "under the table" services, such as unlicensed private taxis, or staying in an unregistered "guesthouse" (e.g. someone's private home, illegally used as a hostel). Some other examples are:
Unlicensed coach bus services
Unlicensed medical practitioners, including alternative or traditional medicine
Unregistered wilderness tours
Unregistered sports and entertainment venues (e.g. unofficial paintball venues)It's not uncommon, in some countries, for authorities to be lax about such services; these may even undercut the "proper" services by a significant margin. But there are two main dangers here:
First, there's a risk your insurer will refuse to pay out, should anything happen to you. Using an illegal cab, or staying in an unlicensed hostel, might count as reckless behaviour on your part.
Second, even if your insurer is willing to pay out, you'll have trouble getting the documentation you need. Such services seldom come with receipts, or even a business number for your insurer to call. While this might work out eventually, it will take a much longer time for your claim to be processed.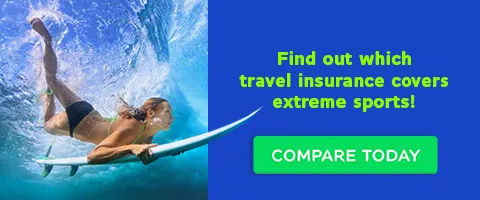 5. Take pictures of important documents
Documents can and do get lost; especially when you're in the midst of rushed packing. Sometimes, the very documents you need to make a claim (e.g. receipts) go missing with your luggage. While insurers can investigate and find the information eventually, that takes up time. Speed up your claim by taking a snapshotof these documents, and send it to them.
6. Check your travel insurer's approved list of clinics and hospitals
Some travel insurers have restrictions on which clinics or hospitals you can use. Always make sure the medical service you are using is under the insurer's approved list. Your claims process tends to be quicker when you use these clinics, as both the insurer and clinic staff are familiar with each other.
Always have the clinic email relevant documents to you, on top of taking their hard copies – you may need them for your claim, and these will be handy if the physical documents are misplaced or damaged.
7. Call your insurer the moment something goes wrong
The longer you take to contact your insurer, the longer your claims process will take. Every single moment you wait, is a moment lost for the insurer to follow-up with your claim and expedite the process for you.
Never wait till after a trip, to make reports about delayed flights or luggage. We hate the hassle of paperwork while on vacation too – but claiming on the spot can save you hours or even days of waiting for the insurer to get back to you.
Getting the right travel insurance
Caveat: Every insurer has its own claims process. We can't guarantee that all of these will work all the time; but these are simple, free steps that anyone can take to speed up the process.
There's also the matter of finding the right travel insurance that provides a comprehensive coverage with an equally detailed support. Compare the proven travel insurers, listed on GoBear, that provide round-the-clock service; you can call them at anytime for help.
More guides on Finder
Starr TraveLead travel insurance

Get the protection you need when you're abroad with Starr TraveLead travel insurance, which includes personal accidents and 24/7 global assistance.

MSIG Global Study Review

MSIG Global Study offers comprehensive protection against accidents and other unforeseen consequences for students studying abroad.

MSIG TravelEasy Policy Review

MSIG TravelEasy offers extensive travel coverage for families and independent travellers, and even has an enhanced plan for those with pre-existing medical conditions.