Finder is committed to editorial independence. While we receive compensation when you click links to partners, they do not influence our content.
Send money to Iraq
Find the best way to transfer money from Singapore to .
Unfortunately, due to political issues, there are no money transfer providers or banks in Singapore that allow the exchange of Singapore dollars to Iraq dinar except Western Union.
Compare money transfer services
Disclaimer: Exchange rates change often. Confirm the total cost with the provider before transferring money.
Banks vs money transfer services
Exchange rates for different currencies fluctuate with the economy. Keep in mind that while you can compare official exchange rates to get an idea of movements in rates, Western Union will typically offer the service at a less competitive rate.
Example: Abdel's Singapore transfer
Abdel was temporarily transferred from the company he works for in Iraq to its offices in Singapore 6 months ago. He would like to continue adding funds to his savings account back home and has decided that he will send payments to his account whenever possible. To understand how much his Singapore dollars are worth in Iraqi dinar, he makes a comparison with the quotation he received from Western Union and the mid-market rate.
Western Union
Mid-market rate
Exchange rate
SGD$1 = IQD875.14
SGD$1 = IQD889.51
Transfer time
Within minutes
Transfer fee
SGD$2
–
Amount received in Iraqi dinar for $1,000 Singapore dollars
IQD875,144.25
Recipients will get IQD889,510.
*Rates accurate as of 4 June 2018.
* This is a fictional, but realistic, example.
How to send money to Iraq from Singapore
Western Union will allow you to make transactions between Singapore and Iraq. The Iraqi dinar is an exotic currency, making it difficult to find other services to conduct the transaction for you. Western Union is the most direct service for transferring money from Singapore to Iraq. To do so, visit your nearest agent location by using their store locator.
Emergency cash transfers in Iraq
If you are travelling in Iraq and find yourself in need of an immediate cash transfer from Singapore, you do have a couple of options available to you:
Money transfer companies. Travellers can pick up money at Western Union locations in other countries. You will need to have a valid passport or other picture ID in order to get your money.
Credit card. If the credit card you used to pay for your travels has complimentary travel insurance, it could provide you with essential cash if the card is lost or stolen.
Travel insurance. You should always buy travel insurance when booking a trip overseas. Depending on the type of insurance coverage, you may be eligible for cash in the event that you are the victim of a crime while on vacation. Call your insurance provider for details if you are robbed or lose your wallet while travelling in Iraq.
Western Union cash pick-up locations in Iraq
Listed here are a few of the cash pick-up locations you will find when travelling in Iraq. Before you go to the location, make sure that you have the money transfer reference number, the sender's name and location, the amount sent and your passport.
Baghdad
Airport Branch

Baghdad Diplomatic Support Center Airport Area

Baghdad, Baghdad

+964-7903373003

Open Sunday through Thursday from 8am to 3pm.
United Arab Money Transfer Co

Almansoor District 609 St 18

Baghdad, Baghdad

+964-1-5430080

Open Sunday through Thursday from 8.30am to 2:30pm.
Basrah
Basra Algeria Street

Opposite Al Basra Airline

Al Basrah, Al Basrah

+964-770-4447268

Open Monday 8am to 11pm; Sunday and Friday 12pm to 11am
Iraqna Money Transfer

Basrah 14 July St

Al Basrah, Al Basrah

+964-4-7709226060

Open Monday 8am to 9pm; Sunday and Friday closed.
Tips for picking up cash in Iraq
According to the Ministry of Foreign Affairs (MFA), Singaporeans are strongly advised against travelling to or remaining in Iraq. If you absolutely must make the trip, proceed with extreme caution when frequenting a financial institution to retrieve cash. Go to a well-known location, such as the one inside the Baghdad airport, and bring along a friend who is familiar with the area and local customs if possible.
How to send money to Iraq
Sending money to your family in Iraq from Singapore is only available via Western Union. You may download the Western Union app or visit your nearest Western Union agent for a quotation. To facilitate a transfer, you will typically need the following:
Account information. The account details for your bank account back home. This will include the bank routing number and your account number.
Address. Your Singapore address as well as your last address in Iraq.
Passport. A copy of your passport and your valid visa.
Employment details. Some banks may require that you supply details about your current employment in Singapore.
Additionally, be prepared to give your full name and contact information as well as the full name of the recipient and their contact information. It is imperative that the name you give matches the name on your recipient's photo ID exactly to avoid any delays in the transaction. You will be given a tracking number for the transaction, which you will have to pass along to your recipient in order for them to be able to pick up the money. In some cases, you can also use a code question to help confirm the recipient's identity.
You may be interested in
Send an international money transfer to someone without a bank account. Get it there instantly and they can pick it up in person, in cash. Get quotes now.
Read more…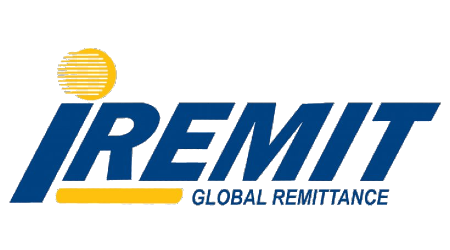 Make simple and small transfers to the Philippines through the IREMITX app.
Read more…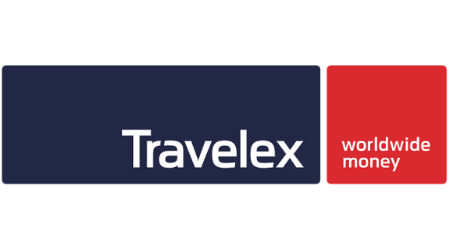 Find the latest Travelex promo codes to spend less on your travel money and money transfers.
Read more…