Finder is committed to editorial independence. While we receive compensation when you click links to partners, they do not influence our content.
Reasons why ELASTIQ can help you save for a rainy day
Common sense might not be common, but we can all agree that it's good sense to start saving when you're young.
There are several ways that you can get started– from a small jar that houses your spare change to your first bank account that slowly builds up to a multi-figure amount.
If you're looking for a more advanced option with a higher yield, there are plenty out there. Finding one that's simple to use and has a good return, however, is the real challenge.
Consider these points when you're building a proper plan to save for a rainy day.
Access to your funds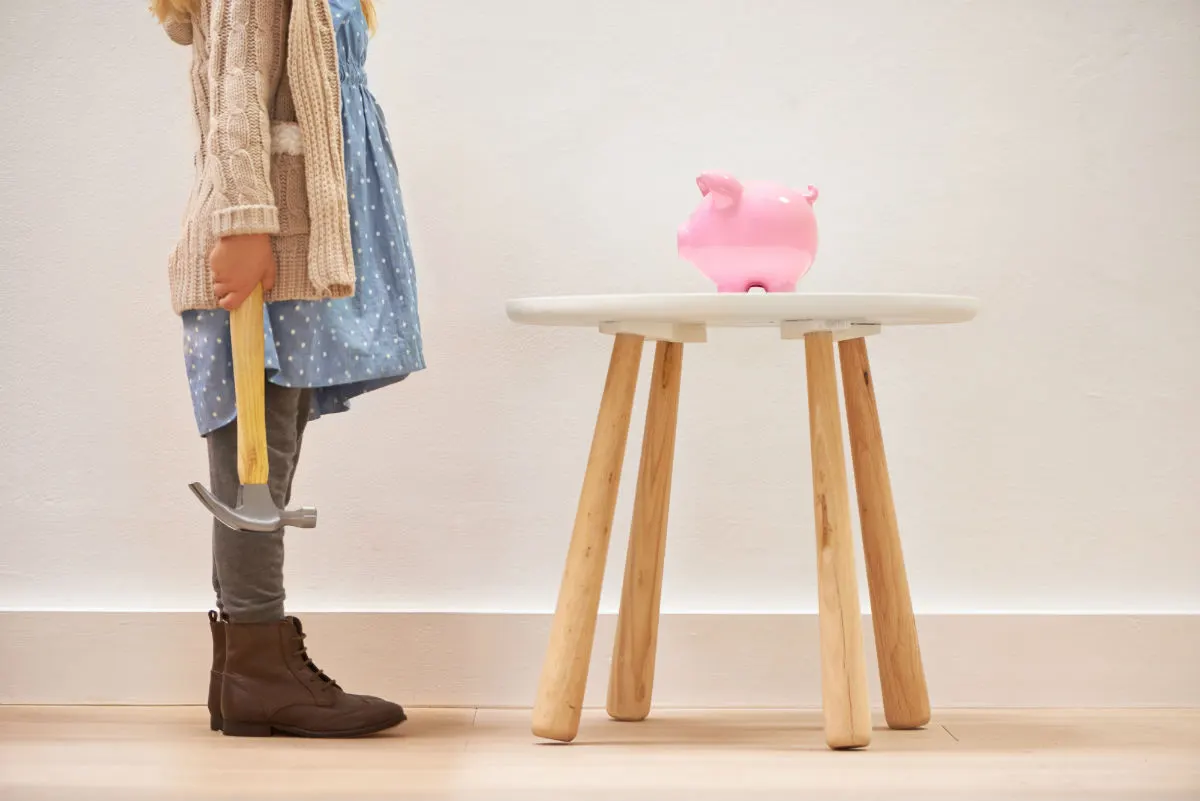 One of the key considerations when you start savingis whether your money will be locked up for a period. Will you have access to thesavings fund if an emergency arises?
While locking up a portion of your funds can be an effective saving strategy, it's important to make sure you have at least a portion of funds that is fairly liquid. Or you can consider an insurance plan with some flexibility.
ELASTIQ offers the flexibility you need
The whole life insurance savings plan offered by Etiqa puts the above points into consideration. By allowing you to deposit and withdraw the funds at your convenience, the plan affords the flexibility of accessing your funds whenever you need it.
One of the conditions ofELASTIQ insurance savings planis that you have to maintain a minimum balance of $5,000 to avoid any admin fees. What's more, withdrawals are done in increments of $500.
The upside of saving with theELASTIQ insurance savings planis that there's no penalty or interest clawback when you withdraw from your plan after the first 90 days.
True to its name, the plan is as elastic and flexible as it gets.
Aim for a higher interest option
It's quite easy to get in a lull and let your money build up in a normal savings account.
A savings plan goes beyond putting a fixed amount in your account on a regular basis. When you build a savings plan, think of how much more it can do for you when the amountis compounded.
Some might argue that you do get better returns with multiplier accounts, which bumps up the interest rate for performing specific tasks such as spending a certain amount or crediting your salary to the account.But it can be quite a hasslejust to achieve a higher interest rate.
An alternative to this is the ELASTIQ insurance savings plan.
Be rewarded for your discipline
Remember, the idea behind theELASTIQ insurance savings planis to reward you for beingdisciplined insaving a fixed amount, with the flexibility of withdrawing your funds should you need it. And the least you should expect is some sort of reward for a good job at saving for a rainy day.
As a whole life insurance savings plan, it offers a guaranteed crediting rate of 2.02% interest per annum for the first 3 years. Thereafter, there will be a loyalty bonus of 0.3% of Account Value every 3 years if no withdrawals are made.Thismeans that thelonger you hold the plan without making any withdrawals, the higher your returns.
Customisable based on your current status
Saving up for a rainy day is not just a matter of putting the same fixed amount into your account, regardless of how well the year went.
A good savings plan requires one to constantly take stock of their financial situation and adjust their plan accordingly. For example, if you've just got the keys to your new BTO flat, you'll probably put less in your savings and more towards your home renovation.
But, what if your funds are locked in a fixed deposit account? While saving and investing is essential, it is also important to ensure that you have the flexibility and easy accessibility of your funds when you need them.Take heed, you'll need quite a bit of advance planning to ensure that you won't need the funds for at least a year.
All this would be fine if your BTO wasn't built faster than expected. If you've parked quite a substantial amount into your fixed deposit, and if you haveminimal liquidity, what do you do when you need the money?
It's all about putting your eggs in the right basket
Fact –never ever lock up your funds without a backup plan. Or for that matter, don't overstretch yourself beyond your current financial situation.
Being aware of your situation is one thing. Having the ability to adjust your savings amount is equally important.
Look at options that offer similar interest rates. ELASTIQ insurance savings planoffers a unique whole life insurance savings plan that gives you the flexibility of both topping up and withdrawing from your account without penalty or interest claw back 90 calendar days after policy issue date.
It's quite a simple logic –if you do have more spare cash on hand, park it with ELASTIQ insurance savings planto take advantage of the plan's generous interest rate. What's more, the process is simple and straightforward, done via your DBS/POSB account online.
If you need the cash for, say, an upcoming home renovation, it's accessible in increments of $500. Just take the amount you need for liquidity and you're all set.
Remember, theELASTIQ insurance savings planlets you top-up or withdraw from your account without penalty or interest claw back. That'll come in very useful when an unexpected emergencyarises.
Always plan early
No one plans to fail, but people do fail to plan. Don't fall into that trap and start on your savings plan early.
But not all savings plans are created equal, as you might have gathered from what we've shared above. If you do start early with your savings plan, look beyond the usual savings options and consider one that gives you flexibility and liquidity when you need it.
If you do, you'll find that the whole life insurance savings plan does give you the best of both worlds –assurance for both your well-being and financial health. Find out more aboutELASTIQ insurance savings planand you can use their handy calculator tool to estimate the potential growth of your money by the end of 10 years.
– This policy is underwritten by Etiqa Insurance Pte. Ltd. (Company Reg. No. 201331905K).
–Protected up to specified limits by SDIC.
–As buying a life insurance policy is a long-term commitment, an early termination of the policy usually involves high costs and the surrender value, if any, that is payable to you may be zero or less than the total premiums paid.
–You should seek advice from a financial adviser before deciding to purchase the policy. If you choose not to seek advice, you should consider if the policy is suitable for you.
–Information is accurate as at 19 Jun 2019.
–This advertisement has not been reviewed by the Monetary Authority of Singapore.