Finder is committed to editorial independence. While we receive compensation when you click links to partners, they do not influence our content.
Planning your ski trip: Guide to destinations, flights, accommodations, and travel insurance
This article was written by Serene, a seasoned snowboarder who has organised group ski trips for the past decade.
---
Let me begin by saying that if your flexible schedule (and finances) allows you to go on last-minute trips, you are blessed by the snow gods. Flexibility means that you can track the snow forecasts and get right in after a snow dump, and it will be glorious.
If budget is one of your main concerns for a snow trip, be prepared to pay at least $2,800 for a 4-day trip depending on how much instant noodles you are planning to eat, and how many people you are willing to bunk with.
Value-for-money accommodation near the slopes will start filling up a year beforeand early-bird discounts are as much as 40% off. Redemptions for hotels in peak season also tend to get snapped up early. Hence, planning early means that you have more time to snag the best offers –all of which goes towards stretching your dollar.
Below are some easy-to-follow steps on how to plan and book your own ski trip.
Step 1: Where to go to ski
The first thing that you need to decide is when you want to ski, snowboard, sled, make snow angels, or ride snow bikes ("ski").

Geographically, it only makes sense to go to the Northern hemisphere from December to April; the further north you go, the more snow you get.

Ranked by accessibility from Singapore:
➔ Korea
➔ Japan
➔ China (Yabuli, Changbaishan)
➔ European Alps (France, Switzerland, Italy, Austria)
➔ USA (Tahoe, Aspen, Alta, amongst others)
➔ Canada (Whistler, Big White, Revelstoke, amongst others)

If you are travelling from June to October, you should head to the Southern hemisphere; the further south, the better. There isn't as much landmass in the South as compared to the North, so you generally would be heading to Melbourne, Australia or the Southern Alps near Queenstown, New Zealand.

Next, if you wish to train your ice skills, give the Southern hemisphere a shot. The skills that you'll gain navigating the icy terrainswill serve you well for terrain all over the world as even good pow (slang for powder) resorts have their 'off days' (meaning when the snow cover is unexpectedly thin or when there is much less snowfall than expected).
If you want to be spoiled for snow, Japan has some of the best powin the world. Other push/pull factors for each country include the type of local food that you'll be having on the mountain and budget since the total cost of your trip will generally increase the further north or south you go.
Portals like skiresort.info give great concise stats for resorts; the more pistes there are in greens and/or blues, the friendlier it is to beginners.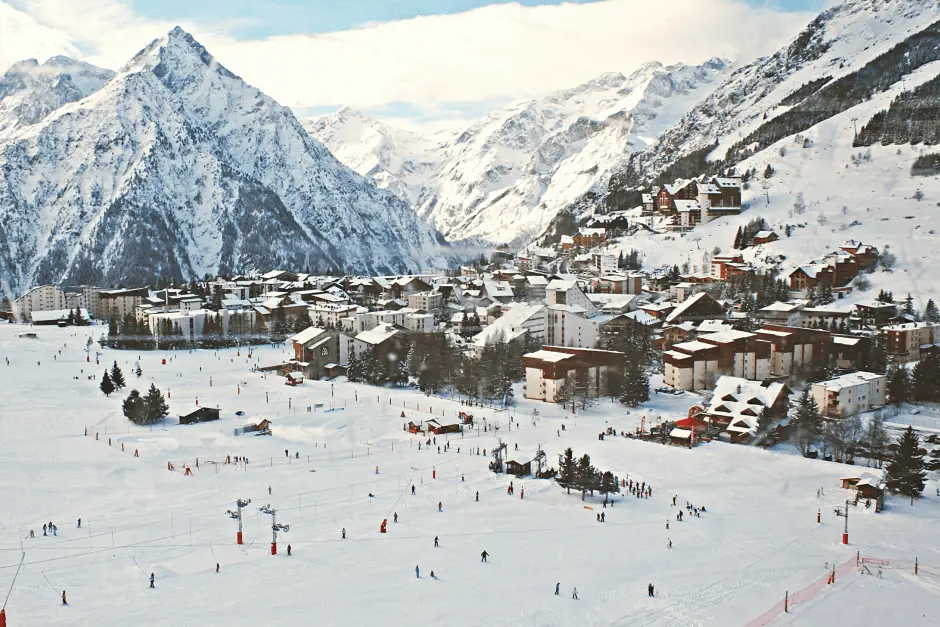 To illustrate, I'll be using one of my favourite French resorts as an example: Tignes (pronounced teen). It is my duty to inform you that every time a Singaporean pronounces it tig-nes, a puppy dies 🙁
Tignes is a snow-sure resort, very beginner-friendly, easily accessible and reasonably English-speaking. The Grande Motte glacier keeps the temperature low and it's even open for spring and summer skiing.
Step 2: Where to stay
Start by searching for accommodation at the usual hotel websites like Expedia/Agoda/Kaligo and of course Airbnb, which is also covered by travel insurance. A recommended credit card for booking from these websites isthe OCBC 90°N, as their ongoing promotion until February 2020 means that you'll be getting up to 8.0 MPD when you book your stay.
Budget options for the Alps and Tignes include short-let interhome apartments and UCPA student hostels. If the accommodation is not ski-in ski-out, it is advised to staywithin 400m of the resort shuttle stop. However, if your squad is intending to drive to the slopes and around the resort, then this point is moot.
Be sure to purchase add-ons for rental car excess as you wouldn't want to be hit out of pocket for any accidents!
Choosing a self-catered meal plan is great for groups who want to try different restaurants around the area for dinner; a half-board plan (breakfast and dinner provided) would be more convenient, especially after a hard day of skiing and a post-ski onsen.
Step 3: How to get there
I advocate booking flights after securing accommodation as there is flexibility to piece your itinerary together (you can choose to tour first or ski first).
The first thing you need to find out is how people typically get to the resort. There will usually be private bus companies plying the route between the resort and nearby airports. Try to arrive in the day as it'll be easier to find your hotel and you can hit the slopes as early as that evening.
If you decide to drive, do keep yourselves safe and get snow tires and/or chains and drive in the day.
Don't forget to use Google Flights' nifty price-tracking tool which helps you keep an eye out for any sales!
Once you've booked your flights and secured your transport in and out of the resort, use GoBear to compare and book your travel insurance and be sure to getadventurous sports cover andrental excess cover.
Step 4: What to do pre-trip
As part of your pre-trip checks, which should be donearounda month in advance, start getting excited about your trip and tracking snow reports! Look out for any adverse weather conditions in the region (including road closures) and know what your travel insurance covers, especially flight delays, land transfer delays, luggage mishaps, and overseas injuries.
Clothes check
For winter sports, you can layer up to prevent overheating or freezing. Think of swimming where the water is mad cold when you first get in, but you warm up after a lap or two. If you have no winter wear, Decathlon and Uniqlo are the places to go.
For tops, wear a base shirt (long-sleeved heat-tech or t-shirt), an inner layer (warm long-sleeved pullover or a down vest), and an outer layer (ski jacket). Bring a spare thinner jacket to wear between the inner and outer layer for extra cold days or if you want to be in a sauna.
For bottoms, don a pair of tights followed by ski trousers. Bring an extra pair of long johns just in case. Wear one pair of thick socks and never two –horror stories about the lack of blood circulation are aplenty among skiers. Cheap and suitable snow footwear can be bought from Decathlon.

Manyski resorts have washing machines,dryers, and detergent, which you can use for a fee.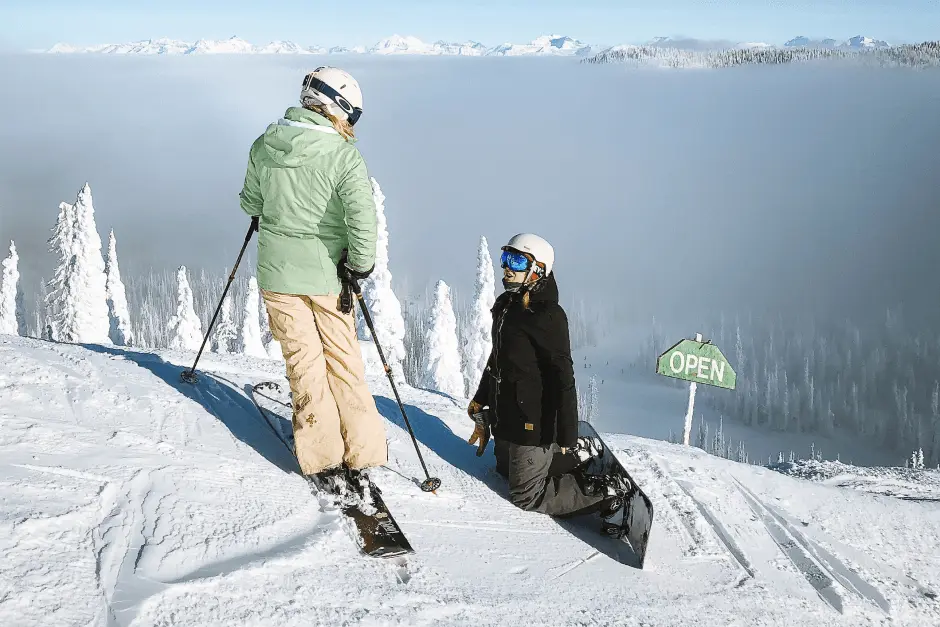 Gear check
If you don't have any gear, not to worry.All ski resorts have some sort of rental business for ski equipment. The only thing I would suggest buying are ski goggles and ski gloves. These items are personal and it's unhygienic (and gross) to use rental pairs.
Most of us use our heads to survive and work, so you should protect the source of your income by wearing a helmet, however uncool you might look. If you are sitting down waiting for your upslope friends, even your world-class skiing skills will not prevent someone else's metal-edged board from striking your head and slicing your skull open. Better uncool and alive than cool and dead, I say.
Should you rent or buy skis, boots, board, and poles? That boils down to convenience or familiarity with the equipment.
Generally, rental prices are about 20% to 50% of the prices of entry-level gear, which you should outgrow in three seasons. If you wish to rent, let your hotel and hostelsknow in advance as they will have rental partners. You may get discounts and free on-site fitting and delivery.
If you wish to buy gear, start with buyingboots as it guarantees comfort and a good fit for all of your trips. There will be costs to maintain (wax and tune) and transport (oversized baggage) your own snow equipment but you will get the same familiar set-up.
Remember to get travel insurance that covers rental loss if you are renting!
Money check
Most places in the world take MasterCard and Visa. Otherwise, you can consider Youtrip orRevolut, which are top-up debitcards with competitive foreign exchange rates. You should still bring some cash on hand for snacks and other smaller purchases.
Bear in mind that rentals and lift passes are paid for upfront but they usually accept card payment (sometimes with a small cash deposit).
Lessons are highly recommended since you have limited time on the slopes. Self-learning can leadto a lot of bad habits that can be difficult to break in the future. To reduce costs, private lessons can also be shared with friends of similar skill level.
Survival check
Buy a roaming package or a wi-fi rental from Changi Recommends or get a local SIM card when you arrive atthe airport. Do remember to apply for your exit permit, check yourpassport validity and visa requirements (if any), and register on MFA so you can be officially contacted in case of any emergencies.
It may seem counter-intuitive, but do bring along sunscreen as the UV rays can be unforgiving. Lip balms and moisturiser will prevent your lips and hands from cracking due to the dryness of the weather. Hand warmers are also a great idea and are one of my favourite things to bring on ski trips!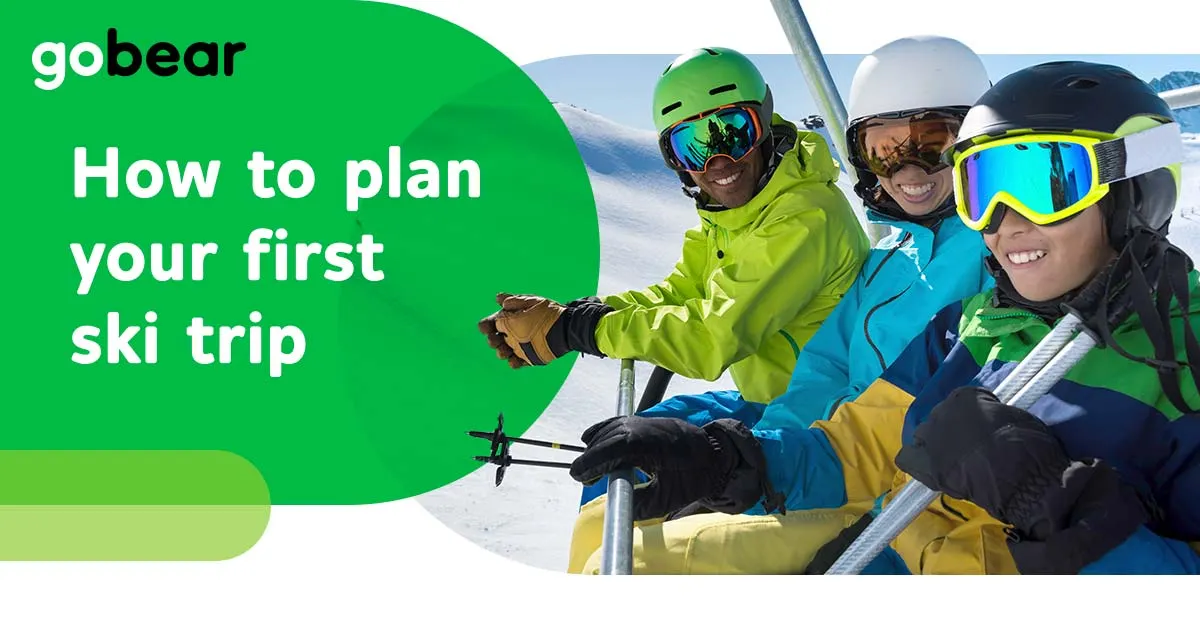 Ending Note
There are multiple tour agencies offering 3D2N ski trips or half-day experiences, and then there are ClubMeds at famous resorts all over the world. They offer you convenience and a switch-off-and-go holidaybut be prepared to pay a premium for that.
If you book with these agencies, do remember to get travel insuranceas most policies cover forinsolvency of tour agencies. Otherwise, follow some of these tips to plan your own ski trip and you can plan your itinerary as you wish.
So long, and HAPPY RIDING!
Related Articles:
3 situations you wished you bought travel insurance that covers trip cancellation for any reason
Flight cancelled? Claim travel insurance and get compensation