HSBC Personal Loans Review
At HSBC, you could qualify for competitive rates on personal loans and a flexible loan tenure of up to seven years.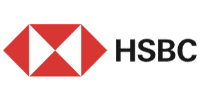 You can borrow up to 8X your monthly income with HSBC and repay your loan over a period of 1 year through to 7 years. Once you have been approved for a loan, you have the benefit of topping up your loan without paying additional processing fees.
One of Asia's biggest banks, HSBC can support its personal banking customers with loans in a range of sizes that can be awarded in principal in as little as one minute.
Compare HSBC personal loans and apply securely
Types of personal loans from HSBC
The bank offers flexible personal borrowing options, including:
Personal loans. Personal loans at HSBC are unsecured, so you don't need to post collateral. You can borrow as little as S$5,000 up to a maximum of four times or eight times your salary depending on what salary bracket you fall in. The loan amount you can qualify for is subject to an overall credit limit with HSBC across all products including credit cards.
Debt consolidation loans Consolidate your debts and loans into a single loan with HSBC and pay back the amount you borrowed over up to ten years.
Personal lines of credit. If you would like easy access to credit but don't have a specific need for a fixed loan amount you might want to think about HSBC's Personal Line of Credit product which can give you access to credit of up to six times your monthly salary. You only pay interest on the amount of credit you are actively using.
Features of an HSBC personal loan
You can borrow from HSBC for a range of purposes. Here are the most important features you should consider when applying.
Fast approval. Your HSBC personal loan application can be approved in principle in as little as one minute. "Next Day" Loan Approval service is also available to Singaporeans whose approved loan does not exceed S$100,000.
Advance and Premier rates. If you bank with HSBC as an Advance or a Premier customer you can qualify for a reduced interest rate on your loan.
Choice of loan tenure. Repay your loan over as little as 1 year, or as long as 7 years. Debt consolidation loans can be repaid over a period of up to ten years.
Redraw on an existing loan. If you already have a personal loan with HSBC you can request for your loan to be topped up without paying a processing fee for the new amount you are borrowing.
What other products does HSBC offer?
HSBC is a full-service bank offering every important personal banking service to customers across Singapore, including:
Bank accounts. The bank offers a standard current account plus a range of savings accounts and time deposits. You can also apply for premium banking services such as HSBC Advance and HSBC Premier.
Credit cards. There is a wide choice of cards at HSBC, including cards that offer rewards when you spend including cashback, and premium cards with special perks and privileges.
Home loans. Consider HSBC's home loans if you are planning on buying a new home, refinancing your property or getting home equity loans.
Insurance. HSBC offers insurance products that can cover you for a variety of risks including critical illness, mortgage repayment protection as well as vehicle, home and travel insurance.
Investment and wealth management. Whether you have a small amount to invest or you're looking for wealth management advice, HSBC offers a selection of suitable services.
Foreign Exchange. If you travel regularly or make payments in a foreign currency you could look at one of HSBC's range of forex products, including a multi-currency savings account and cash for travel.
How to apply for a personal loan from HSBC
There are several providers of personal loans in Singapore, so be sure to compare the HSBC personal loan option to other providers. To apply for a loan at HSBC click the green "Go to Site" button to start the application.
Eligibility requirements
Age restriction. Applicants must be over the age of 21 and under the age of 65 to apply.
Residency. You can apply if you are not a citizen or permanent resident of Singapore, but you need to hold an eligible employment pass valid for one year.
Income requirement. Singapore citizens and permanent residents need to earn S$30,000 p.a. or more. Foreigners, self-employed and commission-based earners need to earn S$40,000 p.a. or more.
Credit file. HSBC will only approve a loan if your credit file does not report an adverse credit history.
Necessary documents and information
ID requirement. Citizens of Singapore can supply their NRIC card (both front and back). Foreigners can submit their passport.
Employment pass. If you are in Singapore on an employment permit you will also need to supply your employment pass.
Proof of income. You must provide your eCPF statement, last 3 months payslip or latest 1 month's Notice of Assessment computerized payslip or latest 6 months CPF statement. For self-employed or commission based earners, your last 2 years of Notice of Assessment is required.
Read more on this topic