Finder is committed to editorial independence. While we receive compensation when you click links to partners, they do not influence our content.
Guide to using PayPal for international money transfers
Domestic transfers are fast and free. But you'll find lower fees and stronger rates on international transactions elsewhere.
Yes, you can use PayPal to send money internationally or to pay overseas suppliers, but it's not necessarily the best option. In this guide, we take a close look at PayPal and its fees and compare these to alternative money transfer options for businesses and for people selling products and services online. Plus, you can compare money transfer services and dedicated accounts for online sellers.
What is PayPal?
PayPal offers a quick, hassle-free way to send and receive money online using an email address and your credit or debit card. Having been established in 1998, PayPal processes some 20 million payments every day, and it has more than 227 million active account holders worldwide. Trading in 100 currencies and across more than 200 markets, PayPal's international headquarters is also located in Singapore.
Advantages of using PayPal to send money internationally or pay overseas suppliers
Security. PayPal securely encrypts your financial information.
Flexibility. You can link all your cards and bank accounts and then choose which one to use at checkout.
User-friendly. You can check out with one click on your computer, mobile or app. It's great for people on the go.
Buyer protection. You can get a refund, including return shipping costs if something goes wrong.
Software integration. PayPal syncs in well with accounting software such as Xero, so you can send invoices with absolute ease.
Free within Singapore. You can send money and make purchases within Singapore absolutely free.
While PayPal looks to be a quick and easy way to transfer money and has great features, further inspection of its fine print shows that fees can be very high, especially for those who need to send large amounts of money overseas regularly. First, let's take a closer look at the types of PayPal accounts available and what exactly those fees are.
PayPal personal vs PayPal business accounts
PayPal charges different fees depending on the nature of the transaction. These fees aren't very transparent on the PayPal website, and yet they can often be between 3% and 7% of the amount you transfer (more on fees below).
Firstly, take a look at the different types of PayPal accounts you can get to justify whether a PayPal business account is for you.
PayPal account types:
1. PayPal personal account
There are no fees when buying goods within Singapore.
This account is best for individuals who shop and pay online.
It's best for those sending money to or receiving money from friends and family.
2. PayPal business account
PayPal charges set rates based on your sales volume.
If you have multiple businesses, you can have a PayPal business account for each business provided each business is registered and has its own email, bank account and credit card.
This account is best for merchants who operate under a company or group name. Invoices sent under a company name also provide additional credibility.
Your customers won't need a PayPal account to purchase from you since they can pay as a guest through credit or debit cards.
PayPal offers additional features, such as allowing up to 200 employees limited access to your account and a customer service email alias so customer issues can be routed for faster follow-ups.
3. PayPal premier account
This account is best for non-businesses or casual sellers who wish to receive payment online and who also make online purchases.
You cannot display a business name or business logo graphic with a premier account. Customers would only see your email address on the PayPal checkout screens.
PayPal allows users to have 2 accounts under the same email, bank account and credit card, giving you the convenience of keeping your personal PayPal account while also opening up either a business PayPal account or a premier PayPal account.
PayPal business fees
When it comes to fees, PayPal's fine print is rather complicated. While creating a PayPal business account is free (and there are no withdrawal or cancellation fees or locked-in contracts), PayPal does charge set rates based on a business's sales volume.
When sending money overseas, the sender does not incur any cost, but the recipient is slugged with a fee of up to 3.9% plus S$0.50 fixed fee (for Singapore customers) or 4.4% plus S$0.50 fixed fee (for international customers) per sale or lower. This is in addition to any exchange rates and associated fees that PayPal applies.
In addition, these fees can rise even higher as a result of the selected payment method (e.g. if payment was with a debit card or credit card rather than a bank account or PayPal balance) and the payment destination (i.e. country recipient).
1. Cross-border transaction fee
PayPal charges a fee for transactions outside of Singapore and PayPal determines the amount of this fee based on the country recipient. The fee is up to 0.5% for money sent from your PayPal balance or linked bank account and up to 3.9% for a transaction using a debit or credit card. There is also a fixed fee of S$0.50.
2. Foreign exchange fee (currency conversion)
If you are receiving or sending money overseas in currencies other than Singapore dollars, then PayPal will charge you a currency conversion fee based on its retail exchange rate. At checkout, you have the option to compare PayPal's currency exchange rate to your card provider's currency conversion rate. If you're with American Express, it will convert the money for you.
To other currencies. PayPal's rate is 4% above the exchange rate.
Within your PayPal account (not as part of a purchase) to any currency. PayPal's rate is 2.5% above the exchange rate.
For business merchants accepting and sending money to international receivers, your monthly sales volumes determine the above fees.
Up to S$5,000 monthly sales (no application required): 4.4% plus a fixed fee
S$5,000.01-S$15,000 monthly sales: 3.9% plus a fixed fee
S$15,000.01-S$25,000 monthly sales: 3.7% plus a fixed fee
S$25,000.01-S$150,000 monthly sales: 3.4% plus a fixed fee
Over S$150,000 monthly sales: 3.2% plus a fixed fee
Let's look at a fictional example
Typically, we would expect PayPal to charge the following for a commercial currency transfer between Singapore and Germany.
Fee summary:
A 4.4% cross-border transaction fee for a direct debit from a PayPal account or a bank account linked to PayPal
S$0.50 fixed fee
A currency conversion rate 4% above the exchange rate, assuming you do not frequently conduct large transactions and are using a credit card
Example 1:
| | |
| --- | --- |
| Transfer value | S$100 |
| Cross-border transaction fee | + S$4.40 |
| Fixed fee | +S$0.50 |
| Currency conversion fee | Currency exchange rate + 4% |
| Total cost | S$105.50 + currency exchange costs |
| Out of pocket | S$5.50 + currency exchange costs |
Example 2:
| | |
| --- | --- |
| Transfer value | S$10,000 |
| Cross-border transaction fee | + S$520 |
| Fixed fee | + S$0.30 |
| Currency conversion fee | Currency exchange rate + 4% |
| Total cost | S$10,520.30 + currency exchange costs |
| Out of pocket | S$520.30 + currency exchange costs |
* This is a fictional, but realistic, example.
How to send money overseas using PayPal
Want to learn how to send money online with PayPal? Luckily, it's simpler and easier to understand than its fees. You can send money to almost anyone, 24/7, from either the PayPal website or by downloading the PayPal app for more on-the-go convenience.
To get started, all you need is a bank account or debit/credit card that is linked (and verified) to your PayPal account. You also need to know the recipient's email address (or their mobile number) to start sending money. If the recipient doesn't have a PayPal account, PayPal will send them a link to sign up so they can access the money.
Here are the detailed steps on how it works:
Step 1. Open a PayPal account. It is free to open up any type of PayPal account.
Step 2. Verify your email address.
Step 3. Add your bank account or debit/credit card.
Step 4. To verify your PayPal account, PayPal will transfer a small amount into your bank account.
Step 5. Verify the account.
Step 6. Once verified, upload the funds.
Step 7. Click on "Send Payment" once funds are available and enter the recipient's email address or mobile phone number.
Step 8. The recipient will receive the money into their PayPal account or will receive a link to sign up to PayPal in order to withdraw funds to their bank account.
With its mobile-friendliness and security, you can send money from the comfort of your own home or wherever there is an Internet connection. This certainly beats waiting in line at the bank to send money or being put on hold over the phone for an hour.
However, keep in mind that PayPal's fees are not very transparent. They do add up if you regularly send large amounts of money overseas and require it to be converted into multiple currencies.
Rest assured, there are other online money transfer services out there (besides PayPal) that offer similar processes with better exchange rates and lower fees.
Compare PayPal to other money transfer services
Summary: Is PayPal great for business?
PayPal is a great choice for transferring small amounts of money between family and friends in Singapore or even shopping online. You can keep fees to a minimum if you fund your account via direct debit from your bank account and if both the sender and recipient have a PayPal account.
Now let's look at it from a business perspective.
For individuals and small to medium enterprises that just want to make a quick payment overseas to a recipient's PayPal account (and don't mind paying the fees), then PayPal could be a reasonable option:
PayPal integrates well with accounting software Xero, which enables you to send customisable online invoices.
If you are an eBay business, you can attract more buyers with PayPal as your preferred payment option.
If you have a business that needs to regularly transfer large amounts of money overseas or expects a turnover of millions (and in multiple currencies), you will be better off using a dedicated international money transfer provider.
Unlike PayPal's varied fee spikes, a dedicated provider will offer better competitive deals on exchange rates and usually charge lower fees.
PayPal alternatives to send money overseas
There are plenty of foreign exchange businesses available online that let you send money overseas in minutes and have lower rates than PayPal. Check out our list of specialised money transfer providers here.
See exchange rate updates in real-time
You may be interested in
Send an international money transfer to someone without a bank account. Get it there instantly and they can pick it up in person, in cash. Get quotes now.
Read more…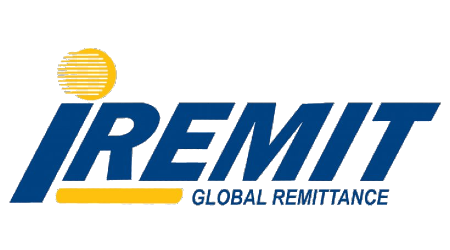 Make simple and small transfers to the Philippines through the IREMITX app.
Read more…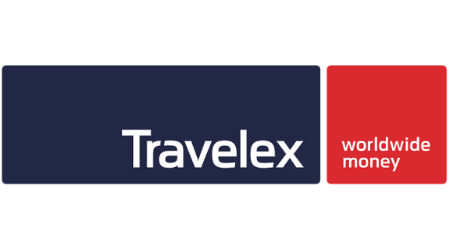 Find the latest Travelex promo codes to spend less on your travel money and money transfers.
Read more…