Finder is committed to editorial independence. While we receive compensation when you click links to partners, they do not influence our content.
Make your next trip happen with Mileslife
It's common knowledge that you can use credit cards to accumulate airline miles for your next holiday.
But like everything in this world, there's an app to do just that. It's called Mileslife, and it rewards you with additional airline miles just by simply living your life.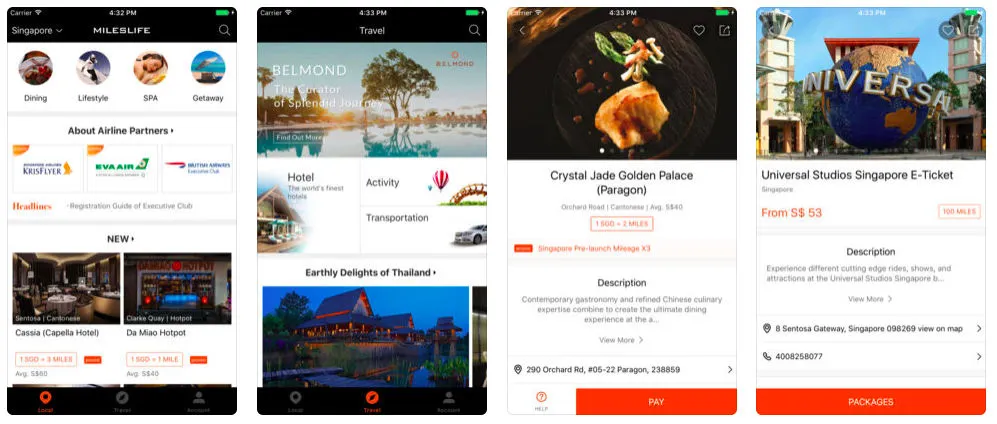 Additional, you ask? Yes, because you essentially double dip to get more with every transactions you make with Mileslife. Specific credit cards already reward you with airline miles for every dollar you spend. By paying for a transaction with these credit cards on the Mileslife app, you get airline miles from both your credit card and Mileslife.
In short, you are accelerating the accumulation process when you useMileslife. But with so many merchants, from dining at restaurants to enjoying a spa treatment to choose from, how do you plan your spend to maximise your airline miles accumulation?
We've got some tips to help you secure your next business-class flight with Mileslife.
Check the Mileslife app before a meal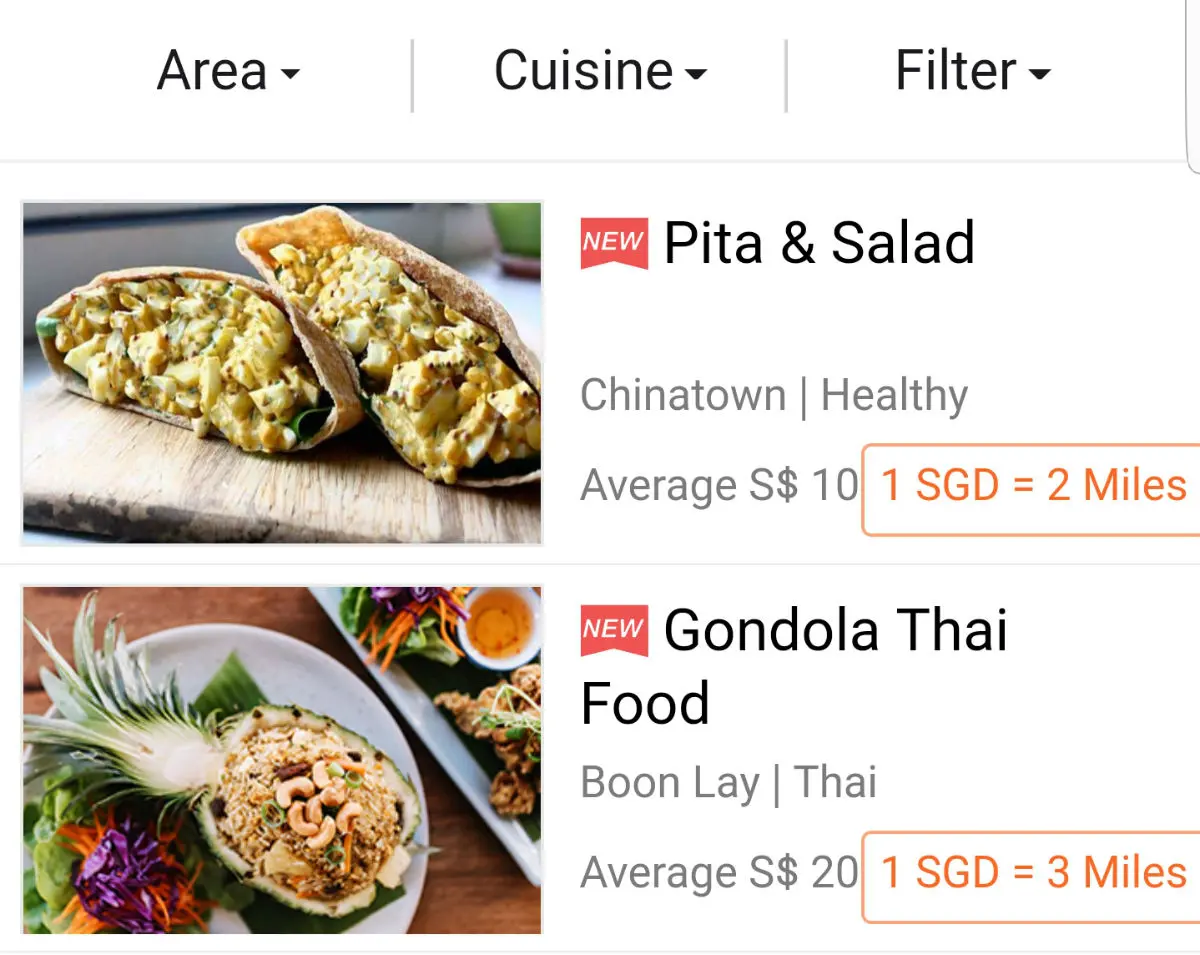 A person's got to eat, right? You might have a meal planned based on the benefits of your credit card to get more airline miles. But remember, using Mileslife means you get airline miles beyond what you get on the app.
There's also an unexpected benefit of using the Mileslife app. No, not the additional airline miles. That's a given, Mileslife is practically giving it away to you.
Using the Mileslife app will help you resolve the debate over where you should eat. For one, you can search for nearby restaurants and eateries. Depending on whether you're very particular about the cuisine or it's all about the airline miles, your choice is now made easier.
Got you interested, didn't we? And honestly, Mileslife has made it incredibly easy for you to accumulate those miles with a simple meal in four simple steps:
Step 1: search for your preferred restaurant
Step 2: go there to have lunch / dinner
Step 3: enter bill amount and select your preferred loyalty program
Step 4: miles will be credited in 3 working days
Really, that's it. We told you it was that easy. But hey, if you need to see it to believe it, have a go at the Mileslife app.
Plan a trip with Mileslife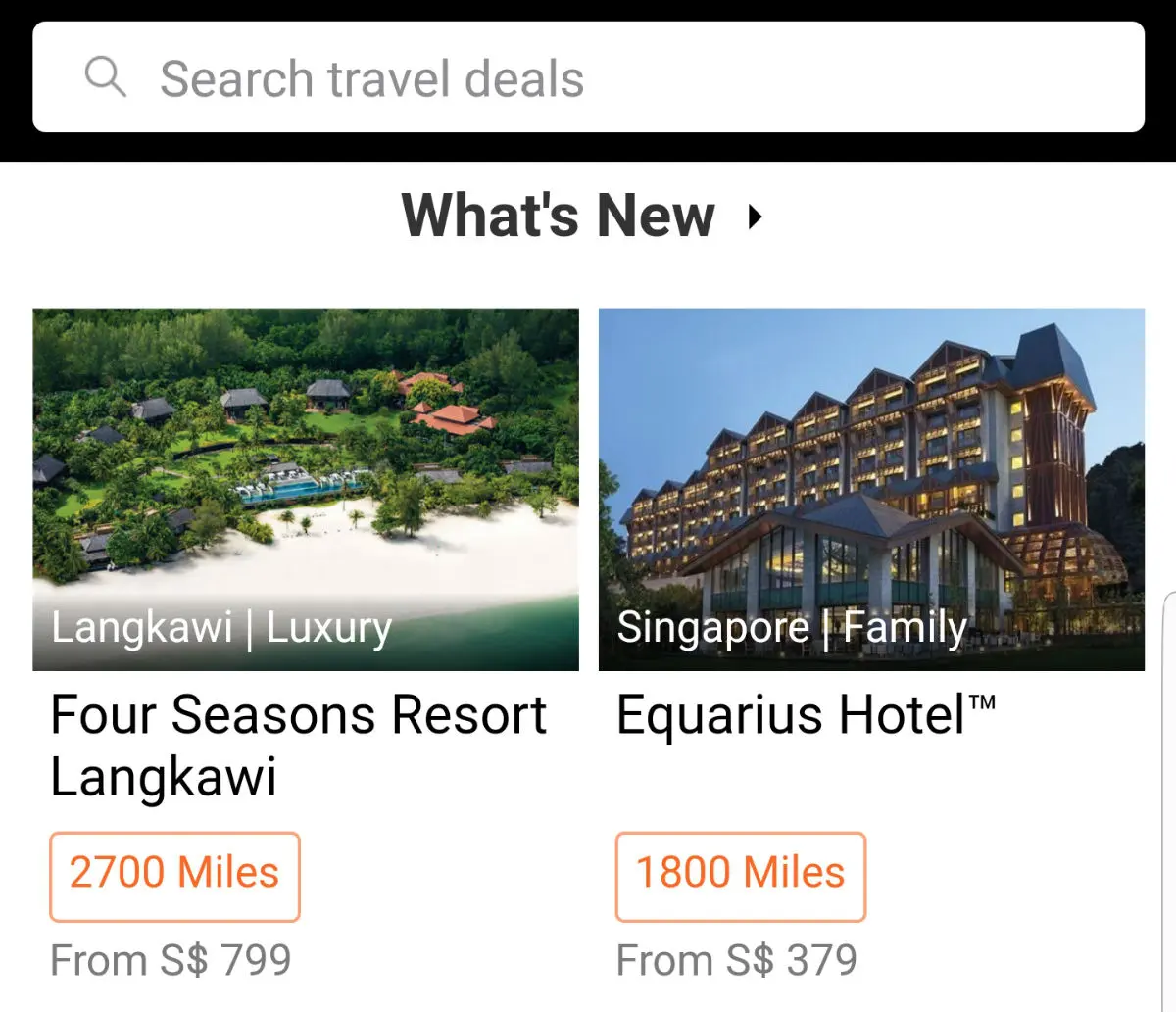 The basic premise behind Mileslife, according to its founder Troy Liu in an interview with CNN, is to solve the issue of using multiple apps for various purposes such as dining, shopping and even travelling.
While Mileslife primary goal is to help you accumulate airline miles quicklywith its attractive dollar spent to miles ratio, it's also built to enhance the travel ecosystem. You've managed to redeem an air ticket, so naturally the next step is to book your accommodations.
The app features various resorts and hotels across popular destinations such as Thailand. Here's the good news – once more, you are getting airline miles for your hotel bookings within the app.
Think about it – you're spending a few hundred dollars for the hotel. That's a substantial amount of airline miles you'll get from your credit card spend. With the added miles given by Mileslife, it's easy to see how that business-class ticket is not that far off.
Plan a family Staycation with Mileslife
What, you thought Mileslife only has awesome offers for overseas trips? Belay that thought. If you'd rather have a weekend staycation for the family, options are aplenty with the Mileslife app.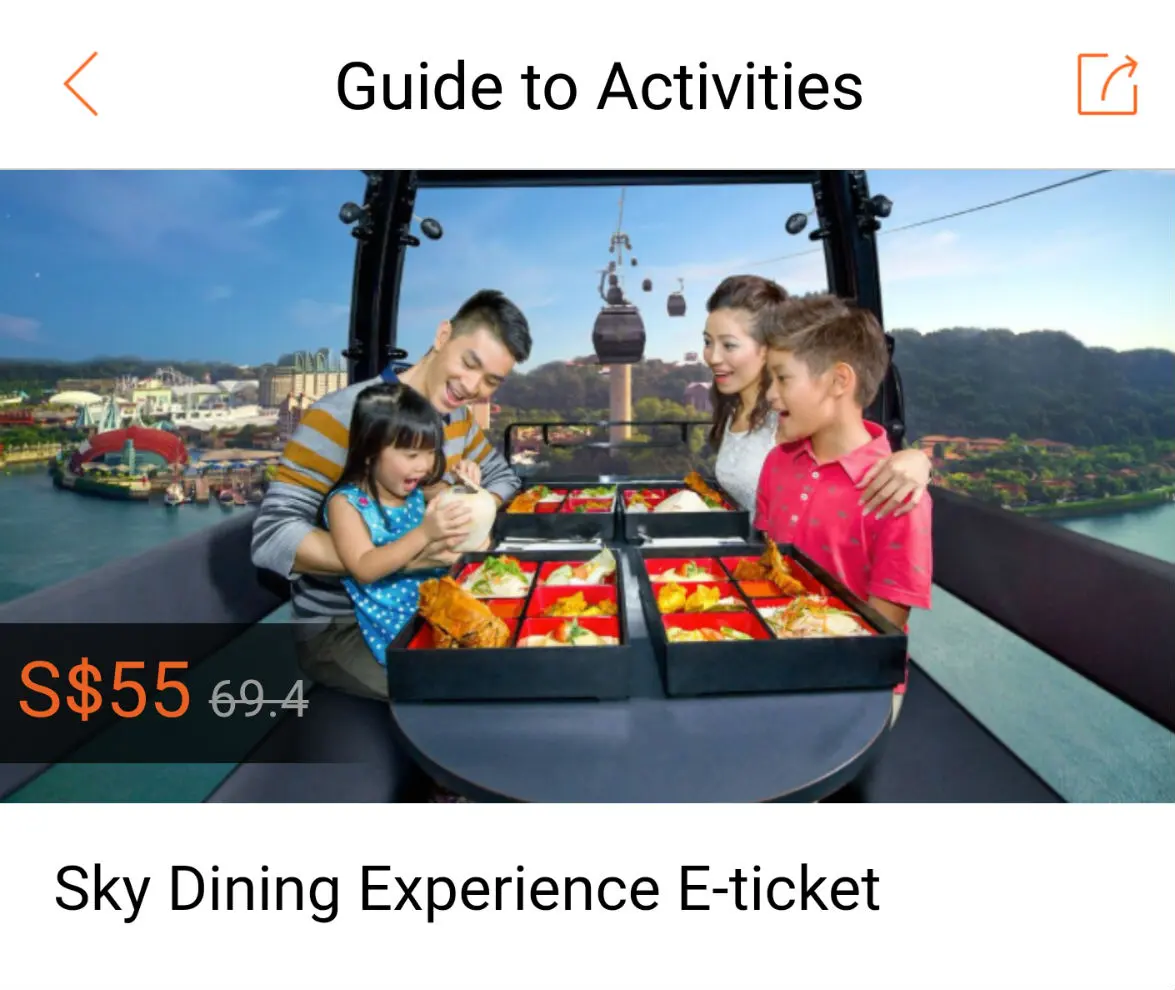 You could spend a day out at the nearby Arts Science Museum, spend quality family time with a Sky Dining experience and rest your weary soul witha night's stay at the JW Marriott South Beach.
Oh, did we mention that every dollar you spend from the Mileslife app gives you airline miles? We think you get the idea.
Keep a lookout for promos from Mileslife
Accumulating airline miles should be a daily routine. But as much as you are able to do that through your meals, activities and travel, there are more ways to speed up the accumulation.
One such method is through the promos issued by Mileslife. These promos are rewarding but blink and you'll miss it.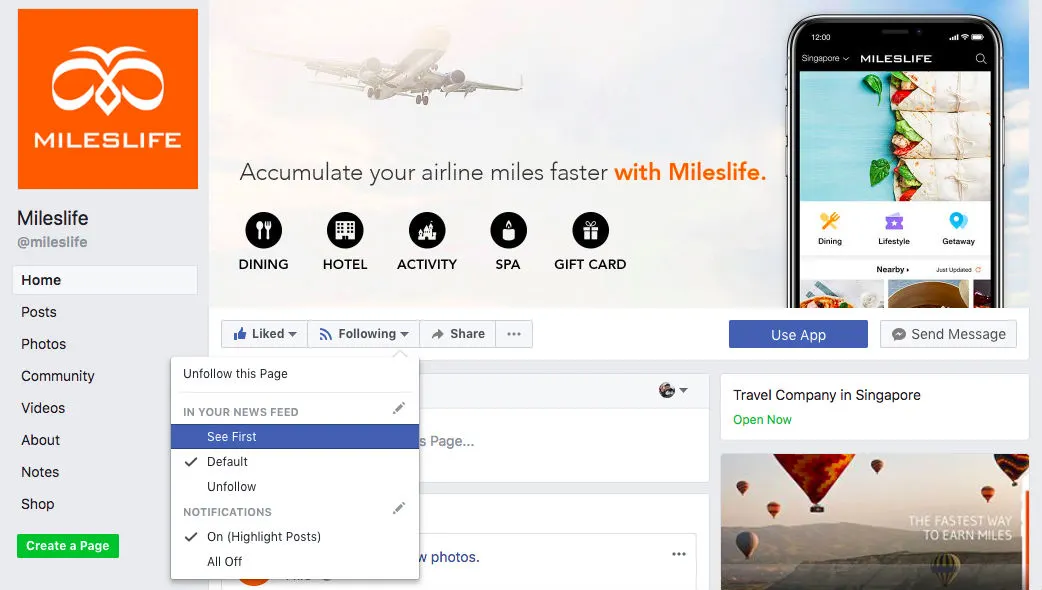 So how do you track the promos? One easy way is to keep a close watch on Mileslife Facebook page and make sure you set it to See First in your News Feed. This way, whenever Mileslife shares a promo via its Facebook page, you're the first to know.
For example, Mileslife quadruples your miles accumulation during promo periods. If you missed the recent ones, fret not because these 4X events consistently appears.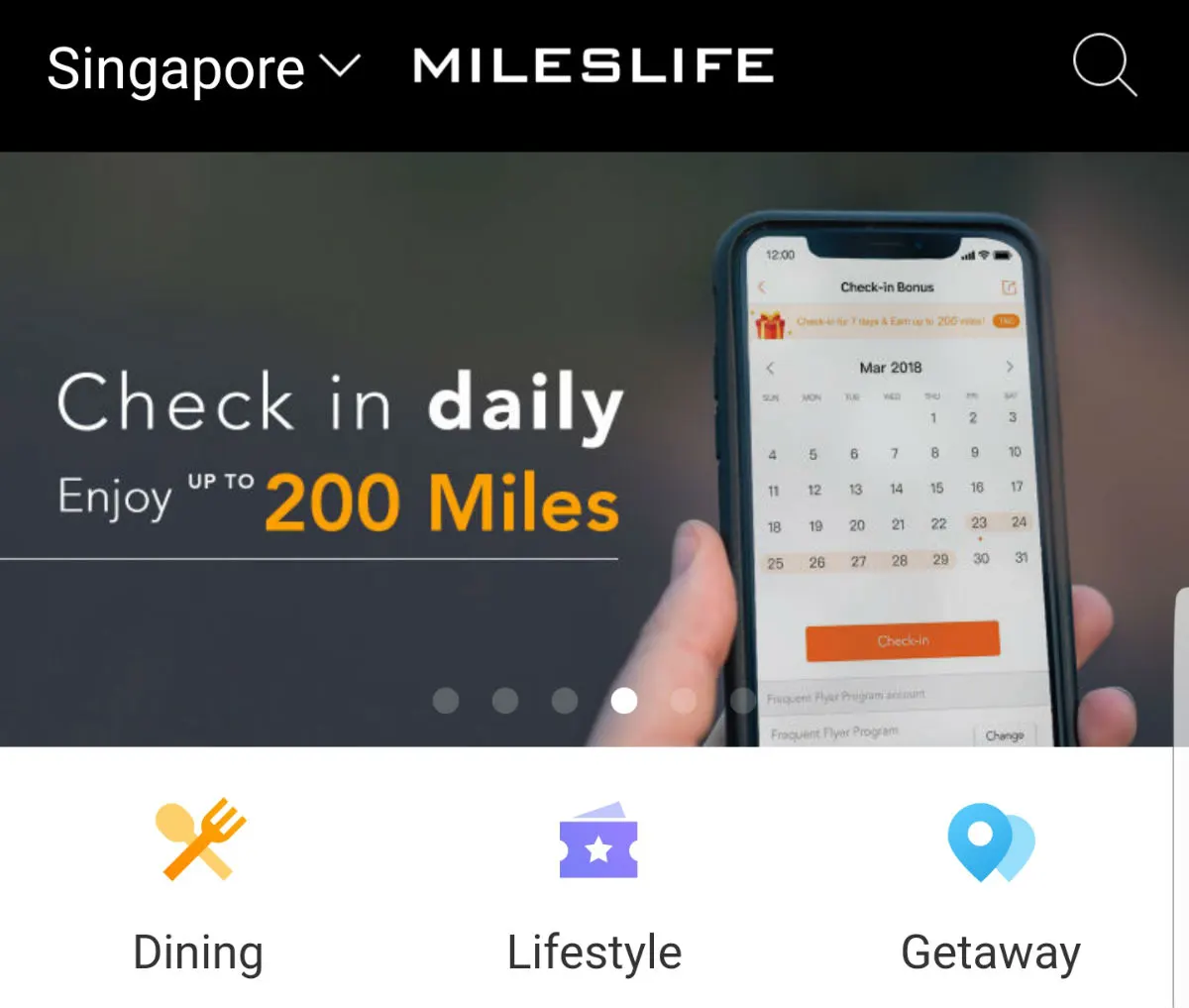 There are other promos that are more consistent, one of which is something you should do every day – check inthe Mileslife app. Because when you do that for 7 consecutive days, you get 200 miles. It's just a quick tap on your screen, which takes less than 10 seconds, and you are rewarded with free miles.
Last but not least, new sign-ups are rewarded with special treats. Case in point, if you use our exclusive GOBEAR promo code with Mileslife, you get 1,500 airline miles jus for signing up. Just make sure you enter the code GOBEAR during the sign-up process to get the 1,500 miles.
A traveler'slife with Mileslife
Your daily spend is already set in motion, you might have been savvy enough to find the right credit cards through GoBear that suits your needs.
Takeit one step further with Mileslife to double dip for more airline miles. That is something every miles collector should aspire to do.
This article is done in collaboration with Mileslife to make your next dream holiday happen in record time withdouble or even quadruple miles accumulation.
More guides on Finder
Singapore Airlines KrisFlyer Rewards Program

The Singapore Airlines KrisFlyer program is a frequent flyer program ideal for people travelling to Asia on a regular basis, offering great benefits including a high rate of return on mileage points.