Finder is committed to editorial independence. While we receive compensation when you click links to partners, they do not influence our content.
Maybank Overseas Money Transfer Review
Transfer money and enjoy preferential forex rates with a Maybank online overseas funds transfer.
Ranked among the top 5 banks in Southeast Asia in terms of assets, Maybank has an extensive global network of over 2,400 branches and offices in 20 countries. If you're looking to transfer money overseas, you may do so on-the-go or from your desktop with Maybank Internet banking.
Why should I consider Maybank?
Competitive forex rates. Maybank offers preferential forex rates for remittances made via Maybank online banking, so you can save more while enjoying the convenience of transferring from anywhere.
Extensive global network. With Maybank's wide network of correspondent banks, you can conveniently access and transfer your funds to virtually any part of the world.
Ease of application and convenience. Enjoy the convenience of remitting funds from the comfort of your home or from any of Maybank's 27 locations in Singapore.
Existing bank. There's no need to register for a new account with another international money transfer service. Simply log into your Maybank online banking account, make a call to the call centre or visit a branch to make a transfer.
Foreign currency current account. Enjoy the flexibility of making payments and receiving different foreign currencies in one account. A Maybank foreign currency current account also provides checking facility with high-interest rates.
What to look out for?
High margin. Unlike specialised money transfer providers, banks in Singapore, including Maybank, typically add a high margin on the interbank exchange rate.
Fees. There is no fee waiver for an overseas fund transfer at Maybank. For all modes of transfers, regardless of whether it is done through Internet banking, the call centre or at a branch, you will have to pay a percentage of your transfer amount as a commission (minimum $20 to a maximum of $100) along with cable charges.
Maybank overseas funds transfer fees
RegionLink Online Fund Transfer
Telegraphic Transfer (TT)
Commission

To Maybank Malaysia accounts: S$15 per transaction
To Maybank Philippines accounts: S$6 per transaction

0.125% commission (min. S$20, max. S$100)

Processing fee
*Fees are accurate as of 26 March 2021.
Maybank foreign exchange rates
Maybank offers money transfers for most major currencies, including USD, GBP, AUD, CAD and EUR. However, many specialist money transfer providers tend to provide better exchange rates compared to banks, so be sure to make a thorough comparison before committing to a service.
See a complete list of Maybank's currencies and exchange rates
How long does a Maybank overseas money transfer take?
Depending on the currency, destination and agent banks involved, transfer speed typically vary between one to five working days.
If you're transferring from a local Maybank account to a Maybank Malaysia account, your funds may be credited on the same day if you initiate the transfer before 4pm on business days.
What do I need to send money online through Maybank?
Before you begin an overseas bank transfer, make sure you have your beneficiary's details on hand: recipient name, IBAN, address and contact number. Other payment details such as a valid transfer reason and registered phone number may be necessary for transfers in some currencies.
How to conduct an overseas fund transfer with Maybank
Access to Maybank overseas fund transfer services requires that you register for an online Internet banking account. You may also transfer directly via the Maybank2u SG mobile app.
Here's a step-by-step guide for conducting an overseas funds transfer from the Maybank2u digital platform:
Log into Maybank2u mobile banking
Click on 'Pay & Transfer' on the top menu bar
Select 'Transfer'
Click on the 'Transfer from' drop-down list and select the account you wish to transfer from
Click on the 'Transfer to' drop-down list and select 'Overseas'
Select the country you're transferring to, remitting currency and enter amount before you click 'Convert'
Review the fees and select 'Foreign telegraphic transfer' as your transfer option
Fill up your recipients' transfer details and click 'Transfer' to proceed
Review and authorise the transaction with Secure2u or SMS TAC
Click 'Request' to complete the transfer
Is there a Maybank app?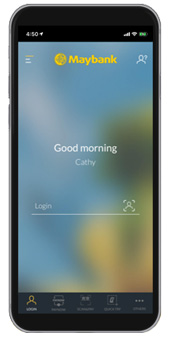 Yes, Maybank has an app on both Google Play and the App Store. The app makes it possible to do the following:
Funds transfer. Conduct both local and overseas funds transfer at real-time competitive FX rates.
Scan & Pay. Enjoy cashless payments to any participating merchants by scanning their PayNow QR code, or generate your own PayNow QR code for peer-to-peer transfer.
Easy bill payments. Settle your local or Malaysian bills, or credit card payments directly from your smartphone.
| Reviews accurate as of March 26, 2021 | |
| --- | --- |
| Google Play Store | 3.8 out of 5, based on 325 customer reviews |
| Apple App Store | 1.8 out of 5, 5 customer reviews |
More on the best money transfer apps
Bottom line
While Maybank do offer its customers the convenience of transferring funds overseas directly from its digital platforms, the service comes with hefty fees starting from S$10 or more per transaction. In addition, it also typically adds a higher margin on the interbank rates, making it a rather expensive money transfer option.
Before transferring, always compare other options to be sure that you're getting the best deal.
Compare Maybank to other money transfer services
Frequently asked questions
You may be interested in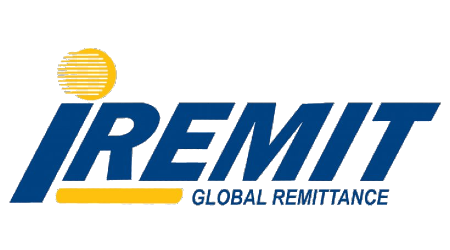 Make simple and small transfers to the Philippines through the IREMITX app.
Read more…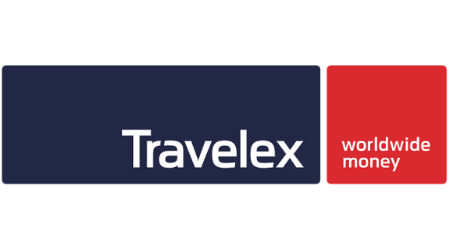 Find the latest Travelex promo codes to spend less on your travel money and money transfers.
Read more…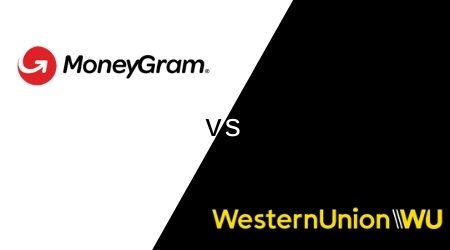 We put MoneyGram and Western Union side by side to help you make a decision for your next local or international payment.
Read more…