Finder is committed to editorial independence. While we receive compensation when you click links to partners, they do not influence our content.
Is Airbnb covered by travel insurance?
Nowadays, it's pretty common to forego astay at thatluxury, 5-starhotel in favour ofa more practical but equally enjoyablestay atan Airbnb rental– at onlyhalf the price!
It's a great way to save your money while still getting a comfortableexperience, making itattractive to many tourists looking to travel on a budget.
Of course, on the flip side,it istrue that Airbnb rentals docome with a certain level of risk.
Unlike hotelswhich usually havemore established reputations with household names, Airbnb rentals and other hosted accommodation servicescan only be assessed through a review system. And like any review system, reviews from guests can vary pretty dramatically making it a subjective experience.
Service also tends to be less consistent from Airbnb hosts, who may be more invested in their rentals when they first start hosting, and become less meticulousonce their interest in hostinghas waned.
But should that stop you from considering Airbnbs for your next vacation?
Of course not!
They're a great way to save on your holiday costs and more often that not, you're likely to have a great experience. But it never hurts to protect yourself withtravel insurance against worst-case-scenarios.
Does Airbnb provide insurance for guests?
Unfortunately, it doesn't.
Airbnb only offers a Host Guarantee and Host Protection Insurancefor hosts to protect themselves against situations such as liability (eg. if a guest injures himself in theirhome)and property damage claims.
This policy unfortunatelydoes not extend in any waytoguests.
Does travel insurance cover Airbnb stays?
Yes,it does!
Airbnb classifies itself as person-to-person lodging ora private rental service whichare both covered bytravel insurance providers. This means that, as a guest,you'll be covered just as you would if you were to stay in a hotel.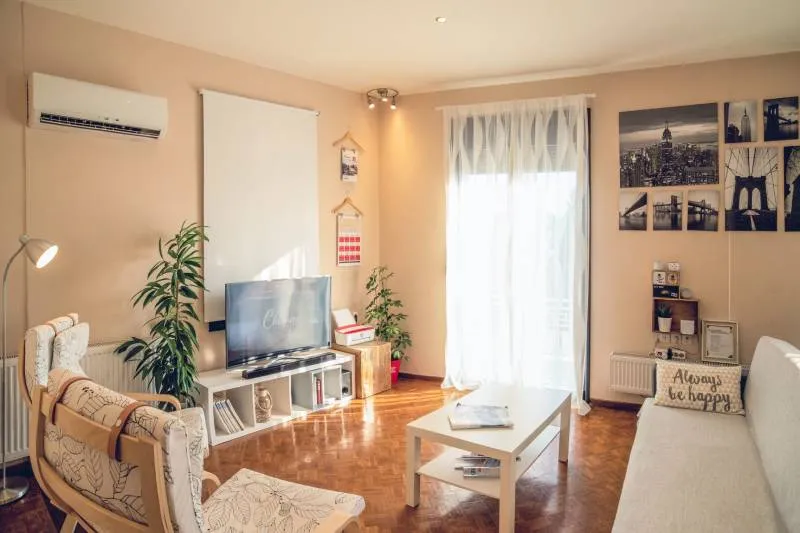 Whilecoverage will vary depending on your travel insurance policy, there are a few main types of coverage you'll want to keep an eye out for and make sure are included in your policywhen staying at an Airbnb.
What to look for when choosing travel insurance for Airbnb stay
Travel insurance for Airbnb stays should ideally include all ofthe following:
Last-minutecancellations by your host
While Airbnb does its best to protect both hosts and guests when the other party makes last minute cancellations, there have been many cases where guests were left hanging when hosts disappeared or went MIA.
And while you should receive a full refund for your stay, it doesn't always turn out that way – which is why it's best not to take chances and make sure you're protected with travel insurance.
What if I need to cancel my Airbnb stay?
At this point, you'll only receive a refund from Airbnb if the date of your cancellation is before the cut off of the cancellation policy your host has selected. If they've opted for a stricterpolicy, you'll need to make a claim from yourtravel insurance instead.
In cases whereyou're the one doing the cancelling, you'll need to back up your request for a travel insuranceclaimwitha solid reason and prooffor the claim to be successful. Say you fall sick last minute before your trip, or an emergency causes you to miss your stay, you'll need to provide documentation of your illness or proof of the emergency for your claim to be successful.
Theft or robbery
Luggage and theft which take place atyour Airbnb are definitely covered by your travel insurance. One thing to be aware of is that the responsibility still falls with you to do your very best to preventyour belongings from beingstolen.
This means taking rational precautions such as not leaving your luggage unattended and not keeping them in shared areas where others have easy access to them. For example, when you stay in a shared bungalow with other guests who are strangers, you'll need to keep your items in a locked room in order for your claim to be considered if those items are stolen.
Should you be the unlucky victim of theft,take photos of any evidence of a break in and try to jot down as many details of the incident as possible for when you makea police report. Report the incident to the authoritieswithin 24 hours and never delay, as you'll have a better chance of getting a successful claim from your insurance provider the sooner you do.
Injuries
Accidents happen all the time. People can be especially clumsy on vacation when they're letting loose or have had a few too many drinks. Your travel insurance should cover any injuries, medical expensesyou incur and hospital expenses during your Airbnb stay but also during the rest of your trip.
Damage to a host'sproperty
Broke your host's super expensive vase? Or stained the carpet by accident with red wine? Not to worry! The costs of replacing or reimbursing your host for their damaged items should be coveredas long as your travel insurance includes personal liability.
But keep in mind, Airbnb functions based on a reviewsystem, so avoid getting a bad review and try not to break or damage anything, to begin with!
Fires & natural disasters
Most travel insurance policies do cover natural disasters, but it's definitely worth double checking if it's an add-on which you need to purchase in addition to your basic travel insurance policy. Some providers consider certain natural disasters"acts of God", meaning you won't be covered.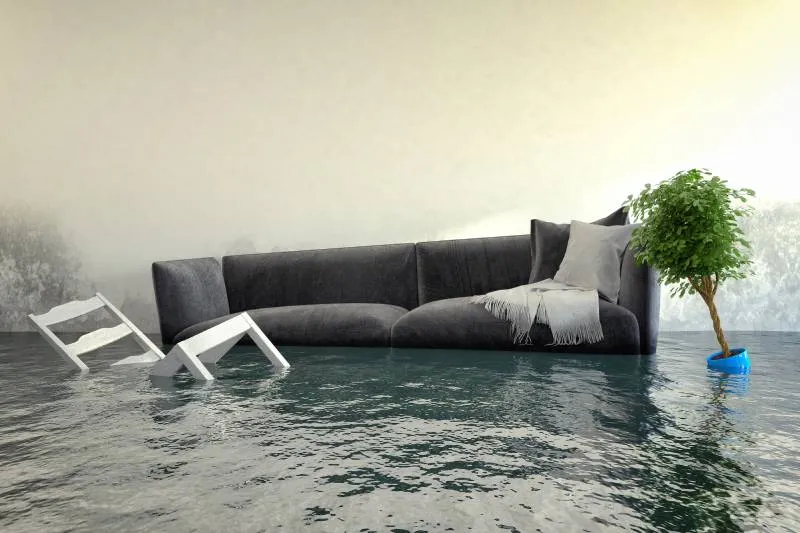 As for other natural disasters such as landslides and floods, it's a good idea to make sure these are included in your policy. Based on the location of your Airbnb, make an informed decision according to the frequency and likelihood of natural disasters in the area. For example, if you'll be staying in citieslike Lombok, Indonesia or Tokyo, Japan, which are more prone to earthquakes, make sure this particular natural disaster is included in your policy.
With any fires that occur at your Airbnb,keep in mind is that coverage for fires usually depends on what caused it to begin with. If it turns out the fire started due to human error or arson, your claim might be unsuccessful.
What's more, Airbnb rentals aren't subject to the same safety regulations that hotels are. While hosts are meant to list the amenities they provide such as smoke detectors, not all rentals are required to have them, and so it's at the guest's discretion to choose to stay there or not. And if you do decide to take the risk, it's highly advisableto take the necessary precautions with checkingyour insurance coverage.
What's notcovered
Misleading or misrepresented Airbnb listings
To your dismay, you realise your Airbnb host exaggerated and inaccurately described the accommodation you'll be staying in. Instead of the stylishstudio with a balcony overlookingthe cityyou thought you would be staying in, you get there and discover it's nothing but a dilapidated apartment, with hardly any furniture or amenities– let alone a view! The pool's drained, the air conditioning isn't working, and the placelooks all but abandoned.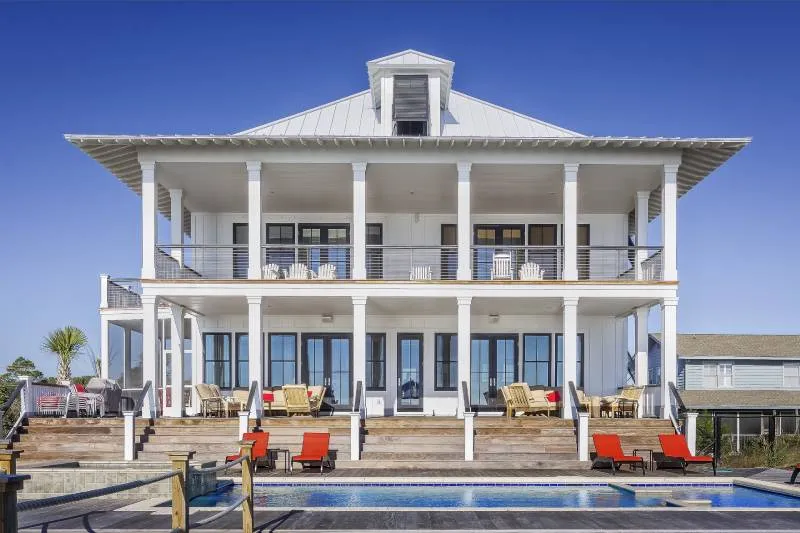 What do you do now?
Unfortunately, this is one of the risks that come hand in hand with Airbnb rentalswhich won't be covered by your travel insurance provider.
When it does happen, you'll need to make a complaint to Airbnb directly, reporting the host for posting a misleading listing. If you're lucky, Airbnb might be open to reimbursing you for your stay, or offer you a discount for your next one.
In order to avoid this situation in the first place, take the necessary precautions. Always read reviews left by other guests for the listing.
Do note that if you choose a rental that has a low rating or too few ratings, you're doing so at your own risk and both Airbnb as well as your travel insurance will be less likely to approve claims or reimbursements.
What if I'm an Airbnb host? Am I covered?
Trip cancellations
Airbnb provides three types of cancellation policies for hosts to choose, Flexible, Moderate and Strict. These three types offer different acceptable cancellation periods in which you can still get a full refund – 1 day, 5 days and 14 days, respectively.Whether Airbnb will allow you a full refund will depend on which policy you have selected and when your guest made the cancellation.
Damagetoitems in the home
Airbnb does not cover personal property of the host. So if you're worried about an expensive couch being stained or any sentimental or breakable items in the house, it's best to seekout a homeowners or renters insurance policy instead.
Conclusion
Airbnb rentals area great way to travel budget while still having comfortable homes to enjoy during your trip. Just be sure to use good judgement when selecting your rental and always read reviews.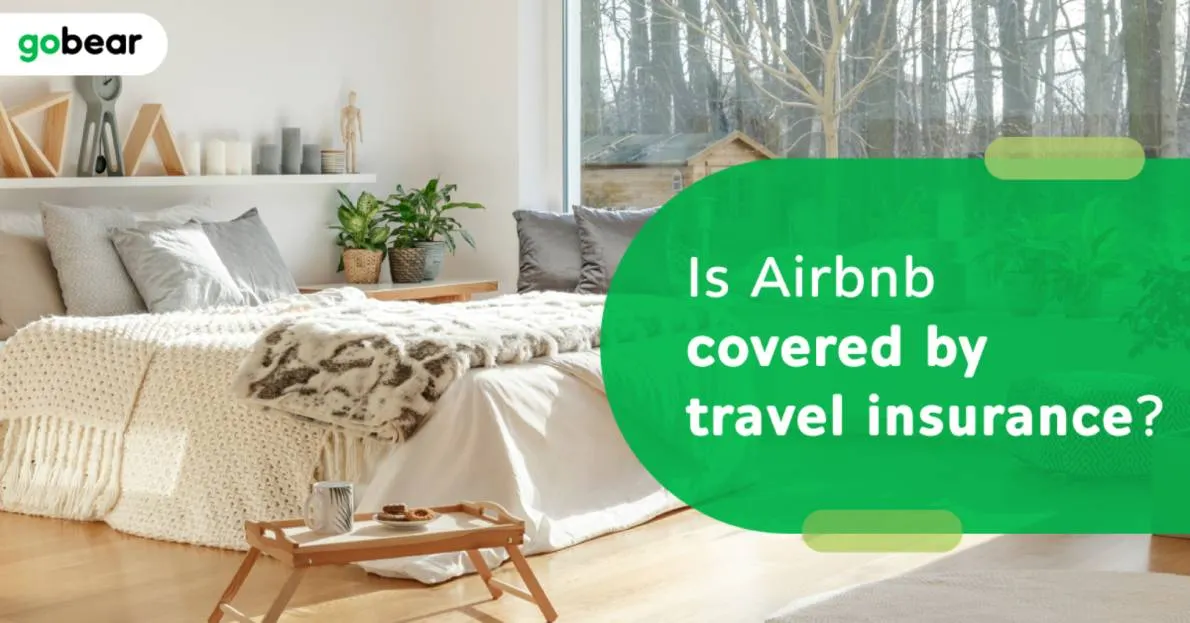 It's also really important tomake sure your travel insurance covers all the necessaries so that if you run into any trouble with your booking, you're still financially set. Be sure to alsocheckwith your own provider whether your travel insurance policy covers hosted accommodation services.
If you're in need of a new travel insurance policy, no problem! Go ahead and see what your options are and which providers can help you get the best out of your upcoming vacation stay.