Finder is committed to editorial independence. While we receive compensation when you click links to partners, they do not influence our content.
Investing in the turbulent economy: Tips and advice from Jim Rogers
Avid investorsor anyone paying attention to the news will know that the recent spate of global events has brought about much uncertainties and instabilities to all markets – the US-China trade wars, the Hong Kong protests, WeWork's failed IPO attempt, and big banks like Goldman and Deutsche bank scaling down are just some examples.
Amidst the uncertainties, there lies plenty of investment opportunities for informed investors. This was one of the major discussion points in CoAsset's SOAR (Summit of Alternative Retail Investments) event, where renowned investment expert and author Jim Rogers,and other panel experts discussed on what retail investors should expect and how they can prepare themselves for the turbulent economy.
With consideration for the outlook of global markets, Jim Rogers shared his personal take on the markets, variousassets, as well as the impending global financial crisis that "mightbe one of the biggest in his lifetime". Here are some of the takeaways for those who missed it.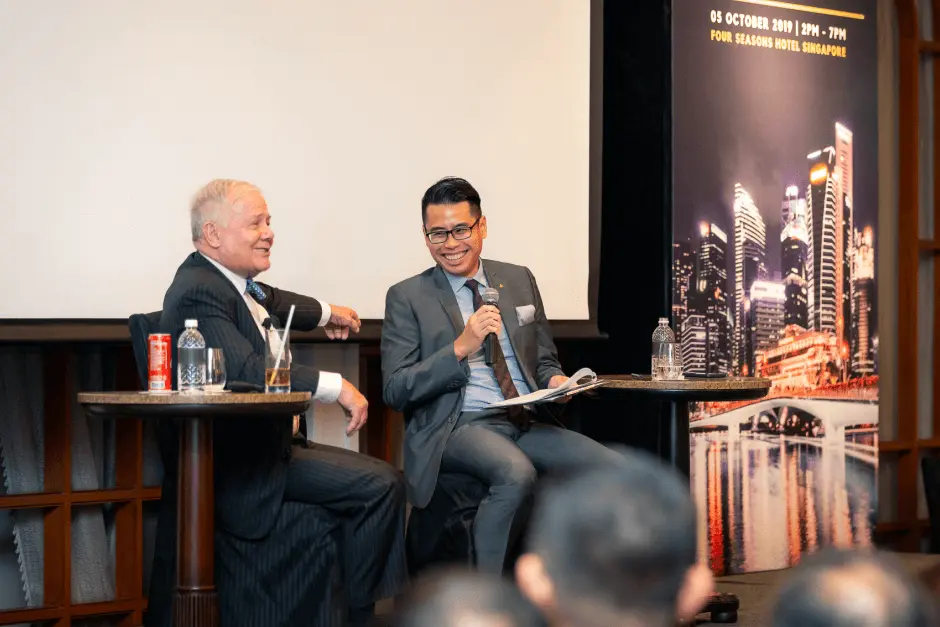 1. Don't listen to others;do your own research
One of the key tips that Jim Rogers emphasised throughout the session was that "you should never listen to others". You should not even listen to the advice he dishes out, at least not wholly.
The problem with most investors is that they are looking for a "hot tip"but listening and following blindly on such tips is the surest way to lose money. Instead, what Jim Rogers advocates for is to invest in what you know.
As opportunities abound in every asset and every market, it comes down to being focused on an industry or topic that you're passionate about. For example, if you're interested in cars, you'll be keenly following the development of the latest technologies and you'll be aware of the sentiments of other car buyers, which puts you ahead of others in spotting developing trends in the automotive industry.
Hence, do a lot of research and be really good in a topic or industry, and that's how you can find opportunities that will generate good returns.
2. Invest in China
Jim Rogers has always been bullish about China. In fact, he's one of the first to invest in the Chinese markets in the 1980s while others are still unsure of China.
As Jim Rogers puts it, "The 19th century belongs to the English. The 20th century is dominated by the United States. And the 21st century? China."
When looking at the Chinese market, there are plenty of industries that are worth investing. For example, it could be solving pollution, extending railroads, developing healthcare, and boosting agriculture. Rather than listen blindly to the industries he advocates for, investors should find the ones that resonate with their interests, deep dive into the industries and understand the opportunities that await.
3. The financial bubble is well on its way
One common theme that several audience members sounded out was whether there is an ongoing economic recession, when the financial bubble will burst, and how they can cope with or capitalize on the uncertainties. As Jim Rogers and many others point out, the signs of a global financial crisis are already showing – banks downsizing, struggling economies, trade wars, negative interest rates, mounting debts, hyped-up valuations.
In fact, a financial crisis does not happen overnight. In 2007, Iceland was one of the first to be hit, followed by Bear Stearns, andlater on Lehman Brothers. The bubble appears to burst overnight because most people pay attention only when the episode is covered by the evening news. Investors have to be prepared early on.
If you foresee or knowthat equities and ETFs (exchange-traded funds) are crashing, then you should move your money into instruments that are not tied to ETFs. Considering that almost everyone have money in stocks or ETFs, it will be a terrible outcome should the market crash and the global economy will be very badly hit.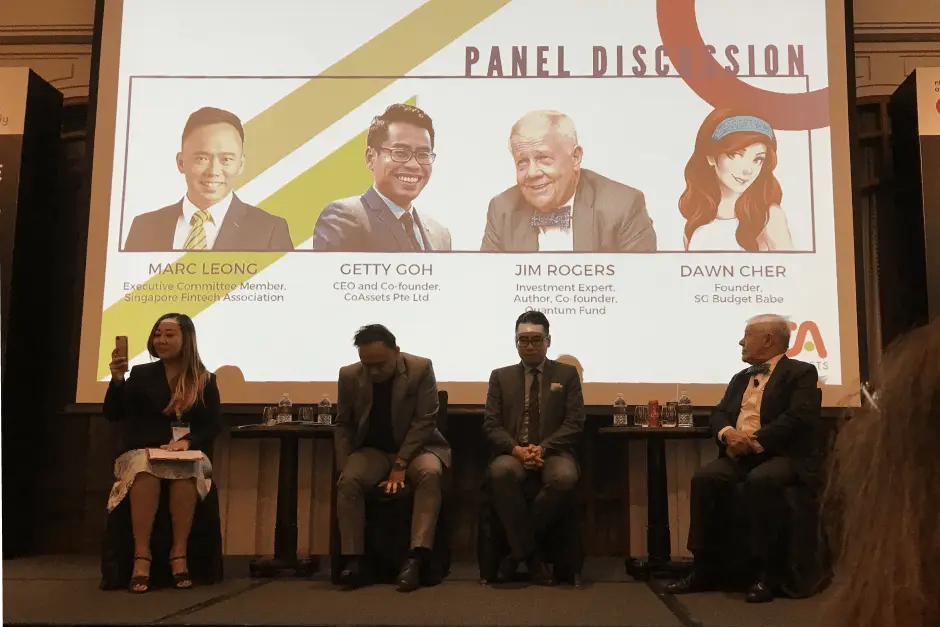 4. Investing is not easy
Investing is slow. Investing is effortful. The problem is that many people want fast and instantaneous rewards with minimal effort.
Jim Rogers' methodology is to invest in assets that are cheap and which bring about positive changes. That was how he chose to invest in China in 1988 when no one else dared to. With regards to the notion of startups with unicorn status (or billion-dollar valuations), these are investments that are not cheap. Hence, even if these startups make money and can be very profitable, they are not something that sits within his investment area.
Having said that, investors are free to invest in such industries and alternative assets. The key is to do thorough researchand know what you're investing in, which is really a fundamental principle of investing.
5. Learn your Chinese (and Mandarin)
Lastly, given Jim Rogers' positive outlook on the Chinese market, it should come as no surprise then that he would advocatefor audience members to be proficient in their Mandarin.
The 21st Century belongs to the Chinese, and Singaporeans are in an advantageous position as weare mostly Chinese.Hence, one of Jim Rogers' advice for the day is to go brush up on our Chinese.
With the One Belt One Road initiative already well on its way, there will be many changes in the region. Industries are developing, debts are accumulating, and as always,changes will neverbe smooth. But there will be plenty of opportunities for investors who do their homework and who keep a keen eye on these developments.
In Chinese, the word crisis (危机) can be broken down into danger (危 wei), and opportunity (机 ji). There are opportunities amidst the risks and the chaos, and it's up to the individual investor to capitalise on them and make the right choices.
---
About Jim Rogers
Jim Rogersis an author, financial commentator, adventurer, and successful international investor. He has also appeared as a regular commentator and columnist in various media and has been a professor at Columbia University.
GoBear is proud to be a media partner for the Summit of Alternative Retail Investments (SOAR), which was hosted by CoAssets Pte Ltd. Follow us to learn more about savings, investments, and other tips that can help you be more financially savvy.
Related articles:
5 considerations before taking up P2P investing
Top 4 Myths Singaporeans Believe About Stocks Investing