Finder is committed to editorial independence. While we receive compensation when you click links to partners, they do not influence our content.
Guide to opening a bank account in Singapore for international students
Besides settling your accommodation and immigration documents, you need to set up a bank account.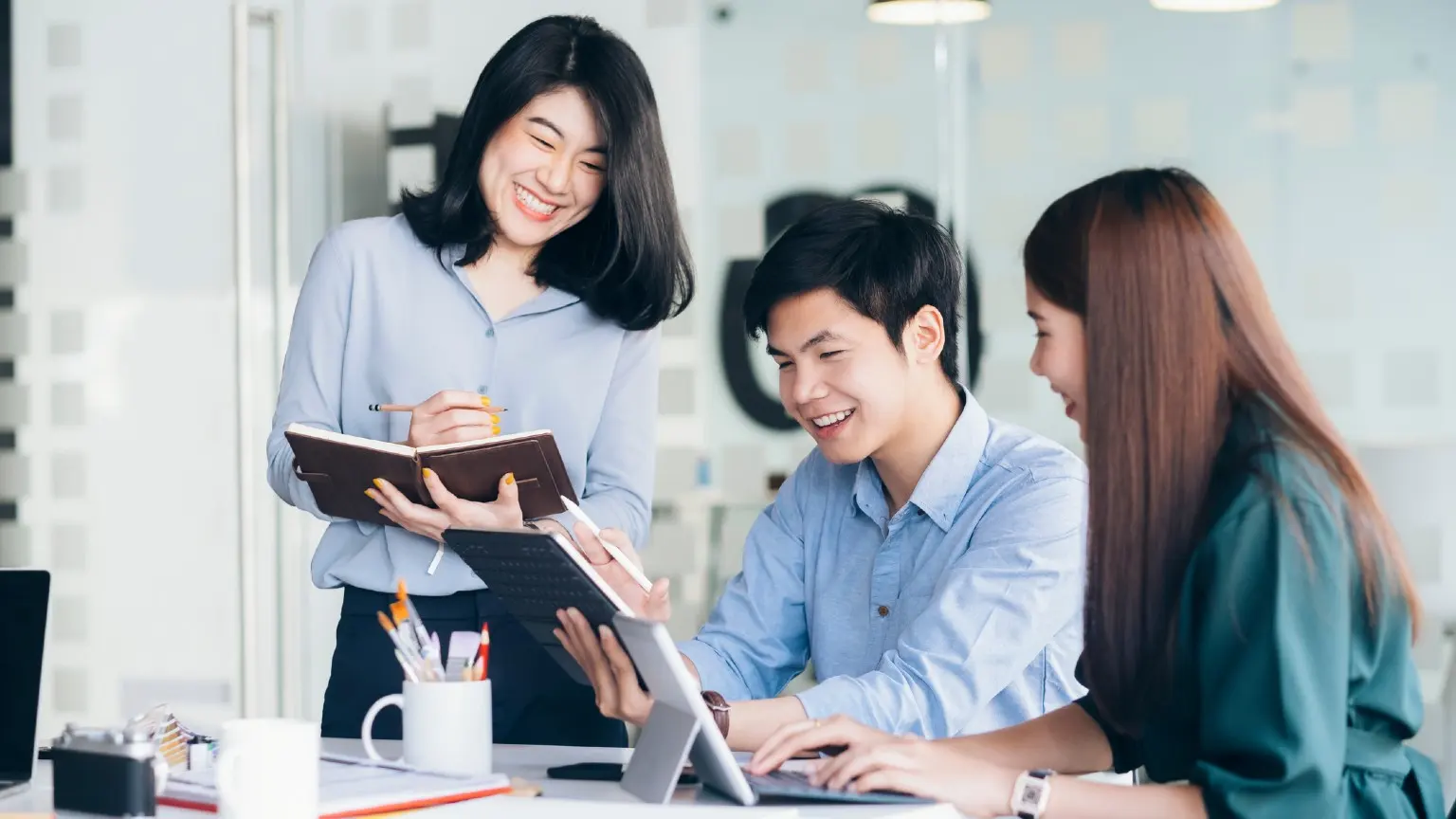 Headed to Singapore to further your studies? Before you embark on this challenging, yet rewarding chapter of your life, know that there'll be much for you to organise before and after your arrival here. One of them is to consider how you'd manage your finances and set up a local bank account.
In this guide, we'll cover the different types of accounts available, the information you'll need to open an account and more.
Compare a range of bank accounts for international students in Singapore
Disclaimer: Interest rates are applicable for deposits between S$1,000 and S$49,999. Interest rate and initial deposit are shown in Singapore dollars. Please check with the provider for deposits and rates in other amounts and currencies.
Why should I open a bank account in Singapore?
Whether you're paying your weekly rent, receiving income from your casual job or even paying for your daily commute, having an bank account in Singapore is essential. If you're constantly receiving money from overseas or paying with an overseas credit card, it's likely that you'll be incurring enormous and unnecessary fees.
Opening an everyday banking account in Singapore is one of the most important things you'd need to do to when you move to Singapore.
Types of bank accounts available to international students in Singapore
Foreign students in Singapore may open a wide range of bank accounts — from savings accounts to multi-currency wallets. To find out which bank account is most beneficial for you, make sure to ask yourself what will your main banking activities be and compare accounts with those features.
Here's a brief overview of the types of bank accounts you may open as an international student in Singapore:
Savings accounts. This is a basic day-to-day account for daily expenses, such as paying your bills, deposit your allowance, pay for goods and services or make daily transactions. It can also be the account that you use to transfer your overseas savings into for the time you're studying in Singapore.
Current accounts. While you may open a current account as a student (usually available for anyone above 18 years old), it is commonly used for carrying out day-to-day business transactions. Also, most current accounts are non-interest bearing, so a regular savings account may be more suitable for students.
Joint savings account. These accounts can be shared by two individuals (usually parent-child or couples). The requirements for this nature of account differ across banks, so do be sure to check out their respective qualifications.
Multi-currency savings account. Unlike a regular savings account, a multi-currency account allows you to hold multiple foreign currencies in addition to SGD in a single account. This allows account holders to make overseas transactions directly from their bank account without incurring additional foreign exchange conversion fees. Examples include the DBS Multi-Currency Account, UOB Might FX and YouTrip.
Digital bank accounts. Digital bank accounts allow you to manage your finances online. You can monitor your account as long as you have a Wi-Fi connection, buying and spending via your digital wallet in a few swipes. Since digital banks are a relatively new development in Singapore's banking scene, be sure to shop around and familiarise yourself with the options available.
What are the fees to expect?
Your student bank account shouldn't come with any maintenance fees and should also give you an unlimited number of transactions, whether you make a local transaction online or in a branch.
However there are some fees to keep an eye out for:
Fall-below fees. Some bank account types require a minimum deposit or an average daily balance of S$1,000 to S$3,000.
International money transfer fees. If you need to send money back home, or to any other countries, you'll most likely incur a remittance fee.
Overseas ATM fees. If you're travelling or going overseas, using your debit card might incur international transaction fees and foreign ATM fees. These can add up, so before travelling you might want to look into debit cards with low foreign transaction fees.
What is the best bank in Singapore for international students?
There is no single best bank account in Singapore for students. The best bank for you may not be the best for someone else. The following are some of the factors to consider when choosing a bank:
How many ATMs and branches does the bank have near your residence?
What account options does the bank have?
What are the fees attached to each account?
Are you required to deposit a certain amount in order to open the account, or is there an average daily balance requirement?
Does the account offer any special perks or deals for students?
Does the bank offer any other services which you might need, such as international money transfers and multi-currency facility?
The biggest banks in Singapore are DBS, POSB, OCBC and UOB. Some international banks also operate in Singapore including Citibank, HSBC and Standard Chartered. You should always compare a range of accounts when deciding which provider is best suited to your everyday banking needs.
How to open a bank account in Singapore
In general, foreigners opening a bank account in Singapore tend to find the process quick and easy. You may often sign up for a bank account directly online, and receive confirmation in a few business days as long as you meet eligibility requirements.
Here are a few simple steps you'd need to fulfill to open a bank account:
How do you choose a savings account in Singapore?
Here are some of the most popular considerations:
Interest rates. Savings accounts in Singapore have a huge range of interest rates, especially when comparing regular savings accounts to high-interest savings accounts.
Convenience. If convenience is important to you, you'd probably favour bank accounts from more popular providers who have multiple ATMs around Singapore.
Fees. Do be wary of hidden costs and fees that may interfere with your savings. For instance, if you need to send money back home, you may want to choose multi-currency accounts so as to avoid currency costs.
Ease of online access. If going to the bank simply isn't your thing, then having reliable online access to your bank account will be a priority. As a result, the account you choose should be with a bank that has an intuitive, appealing interface.
Minimum deposit. Some bank account types require a minimum deposit or average daily balance of S$1,000 to S$3,000.
How can I transfer money into my Singapore bank account from overseas?
The following are a few of the available options to transfer money:
Electronic funds transfer with your bank
Using a cash transfer provider
An international money order
Most banks will send money to a bank account and exchange your currency into Singapore dollars. This method is also known as an international money transfer, a telegraphic transfer (TT), a wire transfer or a SWIFT transfer.
How much will it cost to make an international bank transfer?
Using a bank to make an overseas money transfer will come at a cost. Most banks will charge a flat fee and poor exchange rates, which can have a huge effect on how much the transaction ends up costing you. Additionally, your bank and the bank at the other end of the transaction could charge 'sending' and 'receiving' fees.
Alternatively, you can use an online money transfer or foreign exchange company such as OFX, WorldFirst and InstaReM. Simply tell the company you choose how much money you want to send to Singapore and they'll quote an exchange rate, convert the funds, and send them to your nominated bank account.
You'll need to set up a separate account with a transfer service, but these services are often much cheaper to use when you are receiving between $1,000 and $1,000,000 and will almost always offer a better exchange rate than the banks.
Frequently asked questions
More guides on Finder