Send money to the UK
Save time and money when sending money to the UK from Singapore.
Singapore has a large immigrant population, with a large proportion of those immigrants coming from the UK. Many citizens from the UK have made their home in Singapore, some of whom still have family in the UK. For this reason, Singapore is responsible for a large percentage of the money transfers sent to the UK each year.
It's important to think about the SGD/GDP currency pair when sending money back to the UK. A weak SGD has a relatively small impact on the value of the GBP.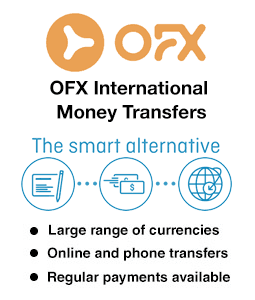 Send money to the UK with OFX
Get competitive exchange rates and low fees when you send money abroad with OFX, with discounted exchange rates when you sign up through Finder.
$0 fee for all transfers with no maximum limit
Send to over 75 countries around the world
Can use for personal transfers as well as for your business
Compare money transfer options to the UK
Use the table below to compare transfer options to the UK. Sort through products using the headings at the top of the table, and if you'd like to find out more about a product, or register an account, click the 'More' or 'Go to Site' buttons respectively.
Disclaimer: Exchange rates change often. Confirm the total cost with the provider before transferring money.
Banks vs money transfer companies
Karen, a teacher in the UK, has been offered a position at a prestigious school in Singapore. Since she will be returning home for holidays, she would like to be able to maintain her flat while being away. To do this, she knows she will need to send money regularly to make her monthly mortgage repayments, utilities and maintenance. She decides first to find out if it would be easier and cheaper to do this with a bank or money transfer company.
| | Singapore bank | Money transfer service |
| --- | --- | --- |
| Exchange rate | GBP £0.5511 = SGD $1 | GBP £0.5582 = SGD $1 |
| Transfer fee | SGD $25 is charged to the sender for each transaction | SGD $5.98 is charged to the sender for this transaction |
| Amount of GBP received for AUD$1,000 | GBP £551.10 | GBP £558.20 |
| Options | Bank-to-bank transfer | Bank-to-bank transfer |
| Time for transfer to complete | 2-4 days | Up to 2 days |
Difference. There would be a difference of GBP £7.10 if Karen were to choose the money transfer service option. Choosing the money transfer service would also see her funds get to her UK lender as many as two days faster.
How to compare transfer companies when transferring money to the UK
While looking into the options available for transferring money from Singapore to the UK, there are many aspects to consider:
Exchange rate.

Karen's situation illustrates the importance of not only looking at the exchange rate but how it is applied to the amount of money you send. Small fractions of a difference will add up as you send more money over time.

Fees. These will vary from provider to provider and you should factor these into the savings you get from the different exchange rates to get a clearer picture of where you will find most savings.
Turnaround time. For Karen, who is going to be making regular payments, the turnaround time may not be important for regular repayments, but it will be if she needs to get the money there quickly to make a sudden repair on her flat.
Pickup options. This is a personal preference based on your circumstance, but there are some companies who offer both bank deposits and cash pickups.
Customer service. Transferring money overseas does carry some risk. You want to ensure that the company you use has a policy in place that makes it easy for you to recover your money if something goes wrong with the transfer.
How to send money to the UK from Singapore
You have a wide range of companies and banks to choose from when trying to find a way to send money to the UK, as it's a major money transfer destination. Compare the types of services they provide along with the rates and fees to find one that is most suitable to your circumstance.
Money transfer services. These are non-bank money transfer services that can operate in a range of ways, including online and at kiosks. Some of these offer cash pickup services, like Western Union and MoneyGram, while others will only offer bank-to-bank transfers. Because of the large volume of international money transfers these companies carry out, they can offer competitive exchange rates, low fees and access to a number of more exotic currencies.
Banks. Many Singapore banks will allow you to carry out transfers internationally. Most banks will offer regular transfers, and others will offer special features which will enable you to send money overseas at $0 fee, such as the DBS Remit.
Emergency cash transfers in the UK
Anything can happen when travelling outside of Singapore, and you could find yourself in sudden need of cash. If your property has been stolen, you should first report it to the local police and obtain a police report. Then look into the following choices for getting a fast cash replacement:
Your Singapore bank account. Many Singapore banks have emergency services to get you cash and a replacement card if you happen to lose them or have your wallet stolen.
Money transfer company. Even though you are in a foreign country, you are still able to pick up a cash transfer from Singapore provided that you have photo identification.
Travel insurance. Many travel insurance policies offer a cash solution if your wallet or purse is stolen while travelling. Keep the police report to submit to the policyholder.
Cash pickup locations in the UK
There are a number of locations for Western Union and MoneyGram agents where you can go to pick up a cash transfer in the UK. Before heading there, give the agent a call to double check their operating hours. You will need to bring photo identification and details of the cash transfer.
Western Union
London
Newspoint
Unit Su0062a 74 The Arcade
Stratford City
London, E20 1 EH
Phone: +44-0800833833
Open Monday through Saturday 10am to 9pm and Sunday 10am to 6pm.
Internet City LTD
11 Charing Cross Road
London, WC2H OEP
Phone: +02-079-308390
Open 7 days a week from 8am to 10pm.
Cambridge
Eurochange Cambridge
44a Lion Yard Shopping Centre
Cambridge, Cambridgeshire CB2 3NA
Phone: +44-2078-284953
Open Monday, Tuesday, Thursday and Friday 9am to 5:30pm; Wednesday 9am to 8pm; Saturday 9am to 6pm and Sunday 11am to 5pm.
Thomson
28 Fitzroy Street
Cambridge, CB1 1EW
Phone: +44-800-833833
Open Monday through Saturday 9am to 5:30pm and Sunday 11am to 5pm.
MoneyGram
London
Post Office Trafalgar Square
28 Trafalgar Square Post Office
24-28 William IV Street
London, WC2N 4DL
Open Monday through Friday 8:30am to 6:30pm; Saturday 9 am to 5:30 pm. Sunday closed.
MoneyCorp
#Unit 003 Piccadilly Circus18 Piccadilly
London, W1J 0DF
Open Monday through Saturday 8am to 11pm; Sunday 9am to 11:30pm.
Cambridge
Thomas Cook Cambridge
8 St. Andrews Street
Cambridge, CB2 3 AX
Open Monday through Saturday 9am to 5:30pm; Sunday 10:30am to 4:30pm.
Kings News
11 King Street
Cambridge, CB1 1LH
Open Monday through Saturday 6am to 9pm; Sunday 7am to 8pm.
Tips for picking up cash in the UK
Although the Ministry of Foreign Affairs (MFA) lists the UK as a destination where no more than normal safety precautions need to be taken, you should always take security precautions when picking up cash. Have a trusted friend accompany you to the agency and secure the cash afterwards in your hotel safe or deposit it into your account before heading out.
How to send money to the UK
You have a variety of ways in which you can send money from Singapore to the UK. If the cash transfer service is the best choice for you, make sure that you are able to meet the following:
Recipient name. For cash pickups, it is important that the full name that appears on the recipient's identification is the same as the name you give the agency.
Transfer amount. The person who is picking up the money will be asked how much has been sent as a security measure.
Tracking number. Your recipient will also have to provide a tracking number.
Your details. For further security, they may be asked for your name and contact information.
After passing on the tracking number to the person who will be picking up the cash, make sure that you save the paperwork. This will be used in the event that the funds are lost and you need to recover them.
You have many things to consider when trying to find the right company or bank to send your money from Singapore to the UK. Look at all of the features offered carefully to make sure that not only are your needs being met but that you are getting the most value for your Singapore dollar.
You may be interested in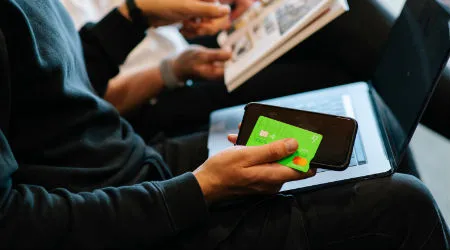 The Transferwise Borderless Account could suit Singaporean spenders who want to avoid exchange rate risk. Read more…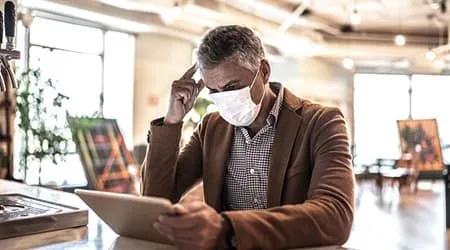 Learn about how COVID-19 may affect the ways you transfer cash around the world. Read more…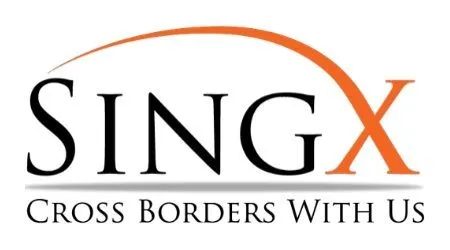 If you're looking to save some cash the next time you send money overseas, check out our up-to-date SingX promo codes. Read more…