Finder is committed to editorial independence. While we receive compensation when you click links to partners, they do not influence our content.
How to send money to Norway
Compare fees and exchange rates to get the best deal on your next money transfer to Norway.
Located on the Scandinavian Peninsula, Norway is quite a long way away from Singapore. However, long geographical distances are no barrier when you need to conduct an international money transfer.
If you need to send money from Singapore to Norway – perhaps to send money to relatives or to pay an invoice – modern technologies and banking services make it quick and easy to do so. There are multiple options to choose from when you wish to send funds to Norway, so read on to find out which option will be best for you.
Find the best deal when transferring money to Norway using the table below
Disclaimer: Exchange rates change often. Confirm the total cost with the provider before transferring money.
Compare banks and money transfer services to get the best deal
The first option most people think of when sending money overseas is to lodge the transaction with their bank. After all, if you already have an account with a bank, it's usually quick and easy to perform an international money transfer.
However, as banks charge high fees and offer relatively poor exchange rates, sending the funds via your bank can end up costing you quite a bit of money. Many people are surprised to learn that you can actually get a much better financial deal if you utilise the services of a dedicated money transfer company.
These providers, such as XE and Wise, specialise in conducting fast and affordable international money transfers. They usually offer much better exchange rates than Singapore banks and charge lower fees, meaning that more of your money stays in your pocket.
Henry sends money to Norway
Henry lives in Singapore and is a Singapore citizen, but he wants to send a gift of $1,000 to his aunt and uncle in Norway. His bank allows him to send money to Norway, but Henry wants to find the cheapest possible way to transfer his funds. He decides to compare the features of his bank's transfer service with those of a dedicated money transfer company.
Bank
Money Transfer Service
Exchange rate
1 SGD = 5.8377 NOK
1 SGD =

5.92326

NOK
Transfer fee
$25
$6.97
Transfer time
3-5 working days
1-3 working days
Transfer options
Bank account transfer
Bank account transfer
Amount received (in Norwegian Krone)
5,837.71
5,923.26
As the example shows, Henry can send an extra 85.55 NOK more to his relatives if he uses the money transfer company, plus he can also save $18.03 in fees.
Ask these questions when you send money to Norway and get better value
Exchange rates. Exchange rates make a big difference in how much money makes it to your recipient. Rates fluctuate every day, so make sure to compare the rates offered by different providers to find the best deal.
Fees. Most companies will charge you a transfer fee for using their services, but some will scrap this fee if you exceed a certain transfer amount. Look for the lowest fees you can find but make sure to consider each provider's fee in relation to the exchange rates it offers.
Transfer methods. Can transfers be lodged online, over the phone and/or by visiting a branch?
Transfer options. Look for a provider that offers flexible options to help you save money on your transfer and enjoy added convenience. Such options include market orders, forward contracts and the ability to set up a regular repayment schedule in advance.
Transfer time. Compare the time it will take for your funds to reach your recipient. While some options offer instant cash pickup, others can take five days or even more.
Minimum transfer amounts. Some providers will require you to transfer more than a certain minimum amount in order to use their services. If you're ever likely to want to transfer less than this amount, look elsewhere.
Pickup options. Do the funds go straight to your recipient's bank account or can they be collected in person from a branch location?
Customer service. If you need help with a transaction, will your provider offer email help, phone support and/or live online chat?
Send money to Norway safely with these services
There's no shortage of options to choose from when sending money to Norway. These include:
Bank to bank transfers. Many Singapore banks will allow you to send funds to Norway, though you should keep an eye out for high fees and poor exchange rates.
Money transfer services. These online providers are experts at sending money overseas. Some services include XE and OFX.
PayPal. PayPal offers fast and secure online money transfer services to Norway; just remember that both you and the recipient will need a PayPal account.
Cash pickup transfer services. Companies like Western Union and MoneyGram make it possible to send money to Norway which can then be picked up within minutes at a Norwegian agent location.
International money order. An international guaranteed cheque from a bank or post office can be mailed overseas if you would like to send your funds the old-fashioned way.
Emergency cash transfers in Norway
In certain circumstances, you may find yourself needing to send funds to Norway as quickly as possible. For example, you may have a relative travelling through Norway who has their wallet stolen and is in urgent need of funds to be able to pay for food and accommodation.
When this happens, make sure that you take the time to check the exchange rates that will apply to your transaction. You'll also need to familiarise yourself with any fees that may apply so that you don't end up getting a raw deal.
Where to pickup emergency cash from in Norway
Western Union
Oslo

Global Money Transfer

Gronland Basar

Toyengata 2

Oslo, Oslo NO 0190

+47-22-175110

Open 10am to 6pm Monday to Saturday
Cyber Cafe

Storgata 19

Oslo, Oslo 0184

+47-21-395076

Open 11am to 11:30pm seven days a week
Bergen

Sohan

Olav Kyrres Gate 28

Bergen, Hordaland NO 5015

+47-976-68744

Open 10am to 7pm Monday to Friday, 10am to 6pm Saturday
Aya Mat

Stromgaten 20

Bergen, Hordaland NO 5008

+47-800-00040

Open 10am to 8pm Monday to Saturday, 12pm to 8pm Sunday
MoneyGram
Oslo

MoneyGram Store

Storgata 26

Oslo, 0184

22170890

Open 8:30am to 9pm Monday to Friday, 8:30am to 6pm Saturday
Golis Net Da

Storgata 37 LOC

Oslo, 0182

45554848

Open 9am to 11:59pm seven days a week
Bergen

Samuel Transfer – #LNO0026

Marken 13

Bergen, 5017

45081673

Open 10am to 10pm Monday to Friday, 11am to 7pm Saturday and Sunday
Waterside Market

Nygardsgaten 62 LOC

Bergen, 5008

40827599

Open 9am to 11:59pm seven days a week
Safely pickup cash when in Norway
Norway is considered to be a safe country for Singaporeans to visit, with the Ministry of Foreign Affairs recommending that travellers exercise normal safety precautions.
However, just because Norway is a relatively safe country doesn't mean you shouldn't be careful when picking up cash. Take a friend with you when you pick up funds and avoid any questionable areas of the city. Head straight to a bank to deposit your funds; make sure not to flash the cash around unnecessarily and attract any unwanted attention.
For further travel safety tips in Norway, hit up online blogs and forums and seek advice from fellow travellers.
Get started sending money to Norway
From bank transfers to specialist money transfer companies and even international money orders, you can choose from a wide range of options when you want to send money to Norway. The exact process for sending a transfer will obviously vary depending on the method you choose, but you'll typically need to open an account with a provider before you can send funds. This will usually involve providing your name, address, date of birth and identification.
Once you've lodged a transaction you will receive a receipt or tracking number which can be used to monitor the progress of your transaction.
Sending money to Norway is fast, easy and entirely affordable. Just make sure to do plenty of research before you decide on the right provider to facilitate your international money transfer.
You may be interested in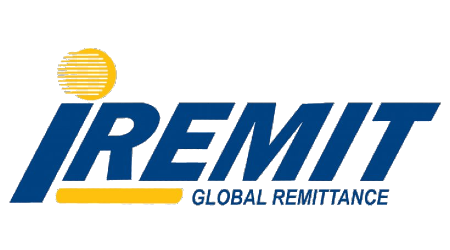 Make simple and small transfers to the Philippines through the IREMITX app.
Read more…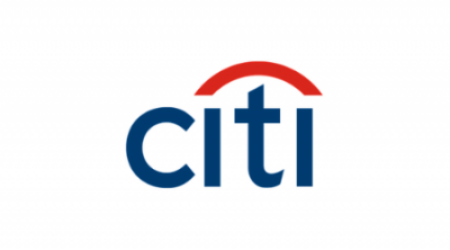 Check out today's Citibank exchange rates and see how much your currency exchange will cost.
Read more…
See how much an international money transfer costs with Maybank versus other options.
Read more…