Finder is committed to editorial independence. While we receive compensation when you click links to partners, they do not influence our content.
Send money to Myanmar
How to send a fast, secure and affordable money transfer to Myanmar from Singapore.
Unlike American dollars or British pounds, the Burmese Kyat is not a major international currency. The choice of companies that will let you send money to Myanmar (formerly known as Burma) is limited. Currently, if you want to send money to Myanmar, you have to look at the services of a select number of specialised international money transfer companies, like Western Union. It will generally have to be a cash transfer directly into a Myanmese bank account or cash pickup.
Read on for information about how to send money to Myanmar, and tips on how to compare money to transfer companies so you can find the best deal on your international money transfer to Myanmar.
Send money to Myanmar
Although the US government has lifted its decades-long sanctions on Myanmar in 2016, many banks still do not provide money transfers to Myanmar. You need to visit a Western Union or MoneyGram outlet and perform a cash transfer if you want to send money to Myanmar. The exchange rate and fees for the transfer will be advised at the time of the transaction.
Disclaimer: Exchange rates change often. Confirm the total cost with the provider before transferring money.
How do I compare transfer companies when transferring money to Myanmar?
If you want to send money to Myanmar, but don't know where to start, or how to tell a good deal from bad one, have a look at the following to find out how to compare quotes on an international money transfer to Myanmar.
Exchange rates. The exchange rate describes the conversion between Singapore dollars and Burmese Kyat. For instance an exchange rate of 1:2 means for every Singapore dollar you exchange, you will get two Burmese Kyat.
Transfer fees. Companies will most likely charge you a fee when you want to send money to Myanmar. Some companies don't charge a fee if you're sending over a certain amount, while other companies charge a flat fee. The fee for transferring money will be advised when you get a quote to send money to Myanmar.
What are the pick-up methods available? When you send money to Myanmar, how can the person you're sending the money to collect the funds? Some companies let you send money to a local business for the recipient to collect, while other companies will let you send it straight to their bank account. You can find out about the pickup methods by reading our international money transfer review pages.
Turnaround time. How long will it take before the person in Myanmar can access the funds you've sent? The way you choose to send the money affects the turnaround time. Bank transfers take longer than cash pickups.
Minimum transfer amounts. What's the smallest amount of money you can send to Myanmar? Some companies have no lower limit, but charge fees if the transaction is under a certain amount.
Transfer options. Does the company let you set up regular payments to Myanmar, or is the service for a one-off transfer only?
Customer service. Can you get in touch with the international payment provider if something goes wrong? Check to see whether the provider has a 24-hour customer service team and whether you can contact them on weekends.
How do I send money to Myanmar from Singapore?
Compared to a currency like US Dollars, Burmese Kyat is not a commonly traded currency. There are only a handful of money transfer companies and financial institutions that allow money transfers to Myanmar. Some of the providers that let you send money to Myanmar include:
Western Union. Western Union has a number of cash collection points in Myanmar. You can send money to Myanmar by visiting a Western Union outlet, and the recipient can collect the funds from a local merchant.
MoneyGram. MoneyGram offers a similar service to Western Union. Send money to Myanmar by sending cash from a MoneyGram outlet.
Send money to Myanmar in an emergency
There may be times when you need emergency access to money in Myanmar. Whether you've lost your wallet, or you have a friend or relative in Myanmar who needs money, there are a couple of options for accessing emergency cash.
Travel insurance. If you're travelling in Myanmar and stuck in a tight situation without money, like if your bags are stolen, you may be able to arrange for an emergency cash transfer through your international travel insurance provider. Most policies have a benefit for an emergency cash provision.
International transfers with cash pickup. If you need to get money to Myanmar fast, you can send the money using an international transfer service with an option for cash pickup. Western Union and MoneyGram are two such companies. The money is usually available within minutes of sending it from Singapore.
Cash pickup locations in Myanmar
If you're sending the money to Myanmar and you want the person receiving the money to be able to pick the funds up from a local business, you will need to send the money using a service like Western Union or MoneyGram.
Western Union
Send money to Myanmar using Western Union and the recipient can collect the funds from a network of 250 branches stretching over six states and seven divisions in Myanmar.
CB Aung Mingalar Mini Branch789 Aung Mingalar Highway Complex, Thudamar St Mingalardon Tsp, Yangon.11142+095-1-251100Open 9.30am to 3pm Monday to Friday.
United Amara Bank Tarmwe Branch169 Quarter 4d Banyar Dala St, Tarmwe Tsp, Yangon.Open 8am to 4pm, Monday to Friday.
Find out more about Western Union
MoneyGram
MoneyGram has expanded the services they offer in Myanmar. MoneyGram services are provided through three banks in Myanmar. Cash can be collected from the following financial institutions:
Asia Green Development (AGD) Bank
Myanmar Citizens Bank (MCB)
Tun Foundation Bank (TFB)
Tips for picking up cash in Myanmar
The government recommends that Singaporeans visiting Myanmar should exercise a high degree of caution. The government also advises that Singaporeans should reconsider their travel plans if they're visiting certain areas within the country – this information is available on the Ministry of Foreign Affairs Website.
If you're concerned about your safety while carrying a large amount of money, be discreet and vigilant once you collect your cash. Keep the money in a money belt strapped to your body, travel in a group and do not flash large wads of cash around on the street.
How to send money to Myanmar
If you want to transfer funds to Myanmar, you need to send cash. You'll need to provide some basic information before the transaction is processed, like:
Your name
Your email address
How much you want to transfer
How often you want to send money (for periodical payments)
Once you complete the funds transfer, you will be given documentation to show that the transfer has been confirmed.
If you need more information on how to send money to Myanmar, ask us a question using the form at the bottom of this page. A member of our team will be in touch.
You may be interested in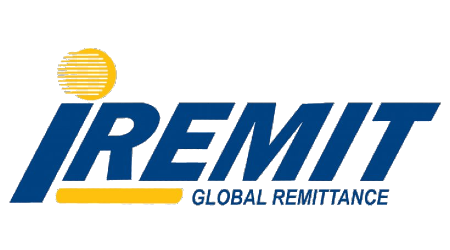 Make simple and small transfers to the Philippines through the IREMITX app.
Read more…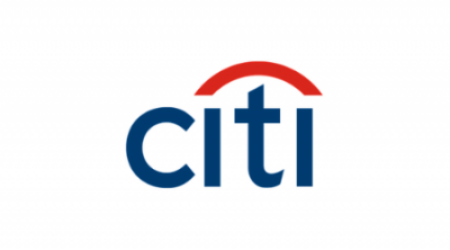 Check out today's Citibank exchange rates and see how much your currency exchange will cost.
Read more…
See how much an international money transfer costs with Maybank versus other options.
Read more…