Finder is committed to editorial independence. While we receive compensation when you click links to partners, they do not influence our content.
Send money to the Maldives
Learn how to send money to the Maldives with an international money transfer service.
The Maldives is a country known by many for its pristine holiday resorts and relaxing getaway opportunities. With such strong hospitality service based industry, it might come as a surprise to many that this island country actually delivers a middle to upper-class income status.
Maldives isn't just a pretty 'face', it also produces an impressive fishing sector that accounts for about 15% of its annual GDP. Singapore and the Maldives have a positive track record and growing bilateral economic relations in trade, security, education and development opportunities.
Compare Money Transfer Services
Disclaimer: Exchange rates change often. Confirm the total cost with the provider before transferring money.
Learn how Hassan compared different money transfer companies to send money to the Maldives
Hassan is a student from the Maldives who received a long-term scholarship to study in Singapore. Hassan's parents were unable to pay his school fees by the time he reached secondary school and took out several study loans to further fund his education as a bright young student.
After he won the scholarship based on his academic reports, Hassan completed his studies in Singapore and has since then become a successful actuarial scientist.
He is now in a position where he can pay back the study loans that put pressure on his parents. He studies different alternatives for sending money to his parents on a regular basis and concludes with the information below by using a comparison amount of $1,000 SGD.
| | Money transfer company A | Money transfer company B |
| --- | --- | --- |
| Exchange rate | 1 SGD = 10.7227 MVR | 1 SGD = 10.6933 MVR |
| Transfer fee | 70 SGD | 60 SGD |
| Amount of MVR received in Maldives for 1,000 SGD | 11,304.64 MVR | 10,693.32 MVR |
| Transfer time | Minutes | Minutes |
| Transfer options | Phone, Online, Agent | Phone, Online, Agent |
| Difference in MVR | + 611.32 MVR | |
How do I compare transfer companies when transferring money between the Maldives and Singapore?
Exchange rates. Exchange rates are fairly consistent among available companies. It can, however, change quite quickly as most of the data is real-time data. Therefore, it is a good idea to compare exchange rates as close to the time you need to use the service as possible.
Pickup methods. Many money transfer companies are well known for cash pickups at agent locations, but also allow cash transfers to be made to a recipient's physical location or bank account.
Fees. Due to its limited accessibility in infrastructure and geography, a higher fee is usually imposed on money transfers to the Maldives.
Bank to bank benefits. Since Citibank is the only known available bank that supports the MVR currency, there are no clear indicators of bank to bank benefits.
Turnaround time. When using MoneyGram and Western Union, expected turnaround times are generally around 10 minutes, but the availability of the correct amount in the available currency will also play a role on how quickly money can be received.
Transfer methods. Transfer methods include online transfers, in-branch transfers, cash pickup, to bank account and to a mobile phone with some of the companies available. For some companies, it is limited to online transfers, phone transfers, agent transfers and bank account to bank account transfers.
Transfer options. Transfer options include regular payments and once off payments.
Minimum and maximum transfer amounts. Some providers have a minimum transfer amount per transfer, so do check ahead.
Customer service. Customer service will be the true differentiator in a case like this, where the options in available services are limited. The available companies have proven track records of customer service through email, phone and branch.
How and what do I use to send and receive money between the Maldives and Singapore?
Money transfer services
You can rely on services from MoneyGram and Western Union when sending money to the Maldives. Both companies have years of experience in international money transfers and allow for various methods of money transfer with quick transfer times. To send money to Singapore, simply visit an agent location with the correct currency and provide your recipient's details.
Bank
Citibank supports the MVR currency, but you will need to verify whether your personal account allows for money transfers to the Maldives. Visit a branch near you to get advice on how you can send money to a location or bank account in the Maldives.
Emergency cash transfer options to the Maldives
Emergency transfers might not be the highest factor on Hassan's priority list when sending money to pay back his study loans.
But, one never knows when an unexpected amount might come up or when his parents hit a rough patch. Fortunately, the same MoneyGram and Western Union services he uses also provide emergency cash transfers.
Cash pickup locations in Malé, Maldives, using MoneyGram and Western Union
Western Union
Male
Sirius Financial Services Pvt Ltd
M Dhiyaneru Fandiyaaru Magu
Male, Henveiru
+960-3328635
Monday to Sunday, 24 hours
Malé
Sirius Financial Services Pvt Ltd
H Blueshafa Lonuziyaaraiy Magu
Male, Henveiru
+960-3336935
Saturday to Thursday 9am to 10pm,Saturday 2pm to 10pm
MoneyGram
Male
Mauritius Commercial Bank Ltd – #1 – MA
H.Sifa Building, Boduthakurufaanu Magu, Malé, Maldives
+9603305656
Monday to Thursday 8am to 5:30pm,
Friday and Sunday 12am to 5:30pm
Saturday 8:30am to 2:30pm
Malé
Maldives Post Limited – #1000003
Hulhumale'd Block, Male, 0
3321559
Monday to Thursday 9:30am to 5pm
Friday 3am to 8pm, Saturday 12am to 12am
Sunday 9am to 5pm
Tips for picking up cash in the Malé, Maldives
The Maldives are classified as a safe destination for tourists, but political unrest since 2016 has seen an increase in petty crimes and violent protests.
If you are in an area near such disturbances, consider picking up the cash on an alternative date or choose a pickup location that is not in known disturbed areas. There are safety measures in place to ensure that makes moving around in well-known areas in Malé is pretty safe.
It is always a good idea to take along a companion when picking up cash in any country, so do your best to bring a friend when picking up your cash at a MoneyGram or Western Union agent location.
What are the steps to send money to the Maldives?
If you want to send money to a recipient's bank account in the Maldives, you will need to provide the following details of the recipient and their bank:
The bank name of the location in the Maldives or areas such Malé or Addu City
Basic beneficiary or recipient details
The recipient's account number at the bank
SWIFT / BIC details
The correct amount and currency
You will need the following details when sending money for a cash pickup:
The address of the recipient (most probably only in Malé) or the address of the agent for pickup
Basic details of the person picking up the cash
The correct amount and currency that you are sending to the Maldives
What will you need when you are at a MoneyGram or Western Union branch in Malé, Maldives to pick up the cash?
Your photo ID or other form of government-issued ID
The tracking or reference number (called an MTCN by Western Union)
Copy of the transaction receipt as extra proof in cases of identity theft
You may be interested in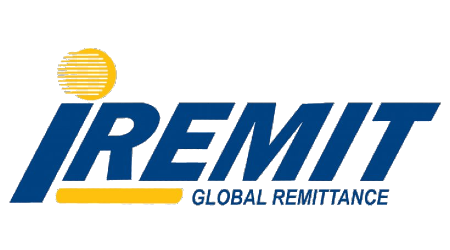 Make simple and small transfers to the Philippines through the IREMITX app.
Read more…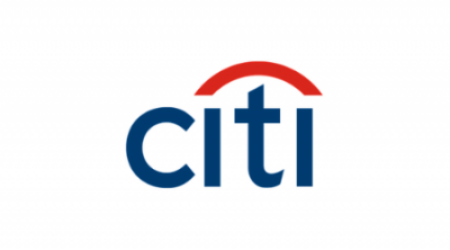 Check out today's Citibank exchange rates and see how much your currency exchange will cost.
Read more…
See how much an international money transfer costs with Maybank versus other options.
Read more…