Finder is committed to editorial independence. While we receive compensation when you click links to partners, they do not influence our content.
Send money to France
Save time and money when sending money to France from Singapore.
France is Singapore's second largest trading partner in the European Union and 14th largest in the world, with total trade close to S$16 billion. Coupled with the EU-Singapore Free Trade Agreement (EUSFTA), increased opportunities for EU and Singapore companies would also mean more cross-border transactions. Tourism is high between the nations as well, with visitors coming and going to and from both countries.
Compare options for sending money to France
Disclaimer: Exchange rates change often. Confirm the total cost with the provider before transferring money.
Tonio travels to Singapore
Before settling down after university, Tonio, a Paris native, would like to spend time abroad. When he came across an attractive internship opportunity in Singapore, he quickly took up the offer. The only concern Tonio has is continuing to pay his student loan while abroad. He does some research online to see how much it would cost to send $1,000 SGD to France monthly, and how many Euro (EUR) he can exchange.
| | Bank | Money transfer company |
| --- | --- | --- |
| Exchange rate | 1 SGD = 0.578 EUR | 1 SGD = 0.614 EUR |
| Fee | 25 SGD | 5.98 SGD |
| Amount for $1,000 SGD | 578 EUR | 614 EUR |
| Transfer options | Bank transfer | Bank transfer |
| Transfer time | Three to five business days | One to three business days |
| Difference | | + 36 EUR |
Tonio finds out that sending money through the money transfer service will his money to France quicker, and save him almost 36 EUR per month (over 432 EUR in a year).
Turn fee money into your money by comparing transfer options effectively
There are a number of things to consider when transferring money from Singapore to France as you can see from Tonio's example. To ensure that you are getting the service you want at the best value, look closely at the following:
Exchange rate. Exchange rates will fluctuate with the market, so this is something you will need to look at frequently. Always apply it to a larger Singapore Dollar amount to see the true difference in value.
Fees. As you can see from the above example, there could be a significant difference in the amount of fees you're charged. This amount may also change if you send higher dollar amounts.
Transfer options. Banks can offer the convenience of completing the transfer online, while some transfer companies require you to go to their office.
Pick up options. As with the transfer, this is a matter of personal preference and ease for the person who will be receiving the money.
Turnaround time. If sending money in an emergency situation, the transfer company is the best option.
Choose the right transfer option to France depending on your situation
With the Euro being a highly recognised currency, you are going to find many options available when choosing a money transfer company:
WorldRemit. WorldRemit allows you to transfer money to a bank account in France using money debited from a transaction account.
Western Union and MoneyGram. Both of these providers give you the option to send money and have it available as a cash pick up.
Wise. Wise is best known for providing transfers at high exchange rates and low fees. It is also regulated by the Monetary Authority of Singapore (MAS).
Use our comparison table to find out what options you have when transferring money to France
Get your hands on emergency cash in France
France is one of the most visited countries in the world, including approximately 80,000 Singaporeans annually. If you are travelling in France and are robbed of your cash, you have a few ways of replacing at least a portion of it for the rest of your trip:
Money transfer company. With your Singaporean passport and the tracking code, you will be able to pick up cash from a money transfer agency that has been sent to you from Singapore.
Emergency cash from your credit card. A credit card may have an international travel insurance that will cover you for lost cash while travelling abroad. They will make arrangements for you to receive that money.
Travel insurance. An insurance policy is always recommended when travelling abroad. In the event that you are robbed, this policy could cover the cash that was lost and send you a replacement. Remember to save a police report to use when filing your claim.
Cash pickup locations in France
Western Union
Paris

La Banque Postale

9 Place De L'hotel De Ville

Paris, 75004

+33-825009898

Open Monday through Friday 8am to 6:30pm, Saturday 8am to 11:30am, Closed on Sunday.
La Banque Postale

4 Rue De Moussy

Paris, 75004

+33-825009898

Open Monday through Friday 8am to 7pm, Saturday 8am to 12pm, Sunday closed.
Lyon

La Banque Postale

3 Rue Du President Edouard

Herriot

Lyon, 69001

+33-825-009898

OPen Monday through Friday 8am to 6:30pm, Saturday 8am to 11:30am, Sunday closed.
Global Cash Sud

3 Rue De La Republique

Lyon, Lyon 69001

Phone. +33-4-78273545

Hours. Monday through Friday 9am to 6pm, Saturday 10am to 1pm, Sunday closed.
MoneyGram
Paris

MGF Agence Paris – Sebastop

45 Boulevard De Sebastopol

Paris, 75001

+014-0289439

Open Monday through Saturday 9am to 7pm, Sunday closed.
Tabac Saint Michel

22 Rue Saint Andre Des Arts

Paris, 75006

+331-46330808

Open seven days a week from 6am to 8pm.
Lyon

Tabac Presse De La Bourse –Lyon

55 Rue De la Bourse

Lyon, 69002

+047-8371318

Open Monday through Saturday 8am to 2pm. Sunday closed.
Terreaux GSM – Lyon

31 Rue Romarin

Lyon, 69001

+095-4380240

Open seven days a week from 10am to 10pm.
Pick up cash the right way when in France
If you are visiting France and need to travel to a cash pick up agency, call ahead to confirm their hours and to ensure that they have enough cash available. The Ministry of Foreign Affairs recommends that tourists practice normal safety precautions, but when picking up cash, you should heighten your awareness of your surroundings and choose an agency in an area with more human traffic.
Send money to France effortlessly in four steps
If using a money transfer service to send money to France from Singapore, the company you choose will dictate whether the transaction is completed online or at an agency. In either event, you are going to need to following information:
Recipient name. When picking up cash, the recipient is going to have to show a photo identification. The name on that ID must be the same as the name on the transfer request.
Complete address. You will be asked to give the mailing address of your beneficiary.
Contact information. The phone numbers of both you and the recipient.
Security question. For added security, you could request that the recipient be asked a question from you.
A reference number will be given to you at the end of the transaction that you will need to give to your friend or family member in France. Make sure that you save that paperwork in the event of a dispute.
As the amount of young people coming to Singapore to work and vacation from France continues to rise, the need for reliable means of transferring money will grow. By going over the choices you have carefully, you can find the company that stretches the Singapore Dollar further in Euros.
You may be interested in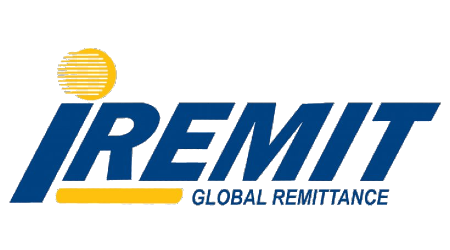 Make simple and small transfers to the Philippines through the IREMITX app.
Read more…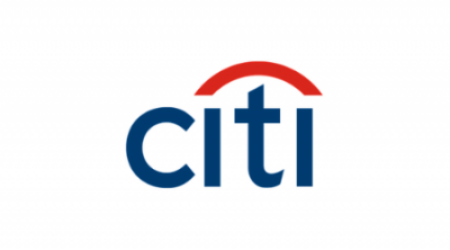 Check out today's Citibank exchange rates and see how much your currency exchange will cost.
Read more…
See how much an international money transfer costs with Maybank versus other options.
Read more…