Finder is committed to editorial independence. While we receive compensation when you click links to partners, they do not influence our content.
How to send money to Egypt
Send money to Egypt using an international money transfer service and you could beat the bank's rates.
Businesses in both Singapore and Egypt are benefiting from the exchange of goods between the two countries. In 2014, bilateral trade totalled SGD $671.6 million, showing that exporting and importing between the countries is on the rise. This growing trade volume makes it important for businesses and individuals to find secure means of transferring money from Singapore to Egypt.
Disclaimer: Exchange rates change often. Confirm the total cost with the provider before transferring money.
Money transfer companies versus banks
In Egypt, Ahmed's family owns a well-known carpet company that exports a large volume of its products to Singapore. His father would like Ahmed to relocate to Singapore and open a second store in the country.
One concern the family has is transferring the profits back to Egypt to continue supporting the family business. To find the solution, Ahmed decides to compare a few options using a base amount of $1,000 Singapore Dollars (SGD) to see how that translates to USD.
Money transfer company
Company 1
Company 2
Rate of exchange
1 SGD =

0.73571

USD
1 SGD = 0

.75945

USD
Fees
$70 SGD
$6.97 SGD
Amount received
$735.71 USD
$759.45 USD
Turnaround time
Within minutes
Within minutes
Options for the transfer
Cash pick-up
Cash pick-up
Difference in value
+ $23.74 USD
Bank
HSBC, an international banking institution, operates within both Singapore and Egypt. HSBC Premier customers can transfer money between their accounts in different countries in as little as 30 seconds. This service is available online 24 hours a day, seven days a week. Ahmed's family may be able to benefit from this service by opening an additional account with HSBC in Singapore.
Ahmed and his family can get this service either with linked business or personal banking accounts. The daily limit for money transfers using linked HSBC accounts is US$200,000 a day (or currency equivalent). If they were to transfer the money from Singapore to Egypt using a different bank in Egypt, the maximum amount would be limited to USD $100,000 daily and the transaction would be subject to other fees.
How to compare transfer companies when transferring money to Egypt?
Egypt does have its own currency, the Egyptian Pound (EGP), but most banks and money transfer companies only transfer in USD, a widely accepted currency in Egypt. Other points to note when doing a comparison are:
Rate of exchange. The difference may only be small decimals but this is something that would not be noticed until a comparison is done using a large Singapore dollar amount.
Fees. Some companies impose a flat fee per transfer, but some will vary depending on how much is sent.
Transfer methods. Some transfer companies will allow you to use a credit card and complete the transaction online while others will require that you go to an agency in order to send money to Egypt from Singapore.
Pick up. In this case, only cash pick up methods are permitted.
Turnaround time. Transfers vary from minutes to five working days, depending on the services offered by the bank or transfer companies.
How to send money to Egypt from Singapore?
It might be difficult to find a bank that will transfer money to Egypt, or convert it the EGP, but you will find that the following companies will transfer money there, but it will be in USD:
MoneyGram. They offer a cash pick up service of USD when sending money to Egypt.
Western Union. The transaction can be completed by the sender online, using a credit or debit card as payment. Cash pick up is the only option for the beneficiary and it will be in USD.
PayPal. An online account can be used to transfer money from Singapore to Egypt, with a percentage of the transaction amount charged as a fee.
WorldFirst Foreign Exchange. With an online account set up, you can send money to Egypt and pay from your debit or credit card.
Emergency cash transfers in Egypt
If you are in Egypt on holiday and have had your wallet stolen or lost your cash, there are a few options for you to receive emergency money:
Travel insurance. It is recommended that you always purchase insurance cover when travelling abroad. In many cases, the policy covers replacing lost or stolen cash. Just be prepared to file a claim by holding on to any police reports or other documentation.
Cash transfer company. So long as you still have your picture identification, you will be able to have money wired to you from Singapore to an agent in Egypt.
Credit card insurance. Many credit card companies will also have insurance for international travel costs that may allow for them to send you cash in an emergency.
Cash pickup locations in Egypt, branches for Western Union and MoneyGram
Listed below are the addresses and phone numbers for pick up agents in Egypt for Western Union and MoneyGram. Note – that these types of businesses close on Fridays and Saturdays.
Western Union
Cairo

AAIB Maadi BranchRoad No 9 Maadi Palace Building Station Square

Cairo, Cairo

+002-16430

Open 8:30am to 5pm Sunday through Thursday, closed on Fridays and Saturdays.
AAIB Maadi Laselky

4/1 Laselki St.- new Maadi-cairo Near to Palestine SquareCairo

+002-16430

Open 8:30am to 5pm Sunday through Thursday, closed on Fridays and Saturdays.
Ismalia

Bank of Alexandria Ismailia25 Khaled Ibn El Waleed St.

Ismailia, Ismailia

+20-64-3912461

Open Sunday through Thursday 8:30am to 6pm, closed on Friday and Saturday.
3 Abdelmonem Omara St. Elbalaj

Belagat Road beside Roudy RestIsmailia, Ismailia

+20-64-3920410

Open 7am to 11:30pm Saturday through Thursday, 1am to 11:30pm Fridays
MoneyGram
Cairo

BDC – El Korba

16 Baghad St. El Korba Masr El Gedida

Cairo

+224-178645

Open Sunday through Thursday 8:30am to 2pm, Friday and Saturday closed.
Banque Du Caire – El Sherouq

2 A El Sheouq City El Hai Thanimegawra

Abdel Kadar Helmy Street From El Mashtal Street in front of Cairo

+226-878011

Open Sunday through Thursday 8:30am to 2pm, Friday and Saturday closed.
Banque Du Caire – Ismailia

7 Farid Nada St.

Ismailia

+239-14613

Open Sunday through Thursday 8:30am to 3pm, Friday and Saturday closed.
Banque Du Caire – Suez

1 Tahrie & Nahda Street

Suez

+233-39106

Open Sunday through Thursday 8:30am to 3pm, Friday and Saturday closed.
Tips for picking up cash in Egypt
You should always plan ahead when going to an agent to pick up cash in Egypt. The Ministry of Foreign Affairs (MFA) does not recommend Singaporeans to travel to this nation for holiday. Practice a high level of caution and secure a reliable and trustworthy means of transportation to get you to and from the agency safely.
How to send money to Egypt
Keeping in mind that pick up will not be easy on a Friday or Saturday, choose when you are going to send money to Egypt around that schedule. You are also going to need the following information:
Recipient name. Make sure that it is an exact match to how their name appears on their identification.
Address. The physical address of the person who is to receive the money.
Phone number. A number where the recipient can be reached.
Identifying question. In some cases, you may be able to supply a question that the recipient must be able to respond to correctly before they can pick up the cash.
You will be given a special tracking number that needs to be shared with the person you are sending the money to in Egypt. You will also have to let them know the exact amount and your location.
You may be interested in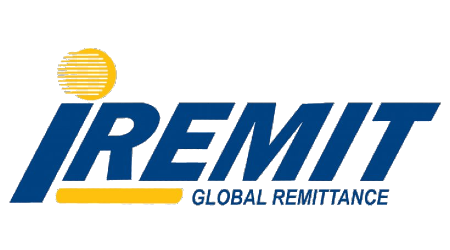 Make simple and small transfers to the Philippines through the IREMITX app.
Read more…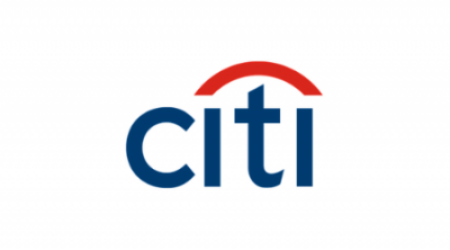 Check out today's Citibank exchange rates and see how much your currency exchange will cost.
Read more…
See how much an international money transfer costs with Maybank versus other options.
Read more…