How to send money to China
How to send a fast, secure and affordable money transfer to China from Singapore.
Expats from China who have chosen Singapore as their new home are often in need of a quick way to send money to family members. This could be to help out in an emergency, to take care of monthly bill obligations, or send back profit from investments in Singapore.
Also, many Singaporeans also look towards the future and invest in Chinese businesses and property. If this applies to you, you may want to consider conducting a simple comparison between money transfer companies and products available in China.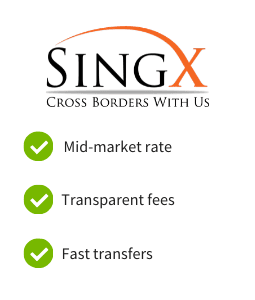 Send money to China with SingX
Pay no fees on your first two transfers, up to S$3000. SingX offers the real exchange rate every time you make a transfer and is based locally in Singapore.
Send money in 16+ currencies
Most transfers take 1 business day
Regulated by the Monetary Authority of Singapore (MAS)
Comparison of services that allow transfers to China
Use our comparison calculator to assess transfer fees, exchange rates and other details for sending funds with our money transfer partners.
Disclaimer: Exchange rates change often. Confirm the total cost with the provider before transferring money.
How to send money to China
Create an account with the transfer provider that has the rates and delivery speed you need. Provide your name, contact information and proof identity.
Enter your recipients name, contact information and the amount of money you want to transfer.
Complete the transaction and wait for the funds to be delivered.
Monitor your transfer's progress with the reference number the provider emails to you.
Live Rate
Refreshing in: 60s | Mon, Mar 30, 11:20PM GMT
Cheap transfers

Bank-beating exchange rates

Safe and reliable
Historical Rate chart of SGD and CNY
1
0
Updated: 30 Mar 2020 23:20:06 UTC
How do money transfers work?
An international money transfer allows you to send money to friends, family and businesses overseas. Generally, it involves you sending cash or money from your bank account to an intermediary transfer service or bank, which then exchanges and sends the money to your recipient in another country — in this case, China.
Depending on the provider, you can initiate a money transfer in person, online or by phone. Your cash or bank account transfer is then either deposited into your recipient's bank account or made available as cash for pickup at a location in their country.
What methods can I use to send money to China?
There are both banks and money transfer service providers available to send money from Singapore to China. Banks will typically only allow bank to bank transfers, while overseas money transfer companies provide additional options. If you need to start comparing the features of these institutions, these are some of the providers you could consider:
Money transfer companies. A range of money transfer companies will allow you to send money to China. These companies can offer a range of extra services, such as regular transfers, forward contracts and market orders. You can compare these in the table above.
MoneyGram.

As far as options go, you will find that MoneyGram has many to choose from. They will conduct cash transfers in a number of currencies as well as bank deposits.

Western Union.

Western Union also allows for bank deposit or cash pickup. In addition to these options, they will conduct the transaction in Yuan or US Dollars.

PayPal. Electronic payment giant PayPal allows you to send money from Singapore to China.
Banks.

Most well-known Singapore banks allow you to send money to China. Keep in mind that these transactions can be more expensive than sending money through a specialist money transfer company. Also, note that some banks have products dedicated to sending money overseas. Two examples of these are

Citibank's Global Transfers

, which allows fee-free transfers to any Citibank accounts worldwide, and the

HSBC Multi-Currency Bank Account

, which allows you to send, receive and hold funds in different currencies, including the Chinese Yuan Renminbi.
Banks vs. money transfer companies
China's economy is experiencing a boom, and the Chinese yuan has become increasingly popular among traders on the global currency market. Many Singapore banks offer the option to send funds to China, but they typically charge high transfer fees and offer exchange rates that are significantly lower than the mid-market rate — or the rate banks and transfer providers use when trading among themselves.
A reputable money transfer specialist can offer better exchange rates and also charge lower fees, saving you money and putting more Chinese yuan into your recipient's pocket.
Chen sends money to China
When Chen found out that he was going to have the opportunity to relocate to Singapore, his first concern was for his ageing parents who would not be able to make the trip. They relied heavily on his income for survival as they haven't been able to work themselves in years. For peace of mind, Chen decided to make sure that he would have a secure way of sending them money first from Singapore before committing to the move. What he found in his initial research was that he could choose between Singapore banks and companies that specialise in overseas money transfers.
| | Bank | International money transfer service |
| --- | --- | --- |
| Rate of exchange | 1 Singapore dollar is equivalent to 4.80 Chinese Yuan | 1 Singapore dollar is equivalent to 4.86 Chinese Yuan |
| Fees for the transfer | The origination bank will charge $25. Chen will have to check with the destination bank in China to find out if additional fees apply. | Chen will be charged $17 to send SGD $1,000 to China |
| Amount of renminbi received for every SGD $1,000 | 4,800.77 Chinese Yuan | 4860.00 Chinese Yuan |
| Amount of time for transfer to complete | Bank to bank transfers typically take two to three business days to complete. | This company will be able to complete the transaction in minutes. |
| Options available | You can only make a bank to bank transfer with this service. | For money being transferred to China, you can choose a cash pickup or have it deposited into a bank account. |
What's the difference?
Chen's parents will receive 59.23 Yuan more if he decides to use the money transfer service over the bank. He will also save $8 on each transaction of $1,000.
How do I compare companies when transferring money to China?
When you see a difference in money observed in Chen's example, it is easy to understand the importance of comparing your options. Over a year period, both he and his parents would lose over 700 Yuan if he were to send $1,000 a month. Look at the following features closely when doing your own research to avoid this happening to you:
The exchange rate.

This is a major factor that can cost you a lot of money over the long run. Note that some transfer services will offer a competitive exchange rate but offset this with high fees. Others can offer less competitive rates but lower or zero fees, so be sure to factor this into your comparison.

The amount of fees charged. Fees is another aspect to examine closely to ensure that a good exchange rate is not being offset by high fees as mentioned above. Also, note that many transfer companies will give free transfers when the transfer amount is above SGD $10,000.
Pickup options. This is of special importance to the primary person you will be sending the money to. You don't want to put them in a position where they have to travel far to receive the money that you send. Also, keep in mind that if your recipient in China doesn't have a bank account, a cash pickup service might be a good option.
Turnaround time. While it may not be important for regular payments, having the option of an instant transaction during an emergency can be helpful.
Transfer amounts. Many companies and banks have a cap on the amount of money sent per transaction. If you intend to send large amounts of money, especially for investments, this will be a feature you will want to explore in depth. Also, many companies will have minimum transfer amounts, for some services this can be as large as SGD $1,000.
Foreign exchange rates explained
The exchange rate determines how much one country's currency is worth in another currency. When a country's currency is strong, it will yield more money when exchanged in a country with a weaker currency.
As of October 2018, one Singapore dollar was worth 4.97 Chinese yuan. The yuan's exchange rate is flexible, which means it can change from moment to moment. Factors that influence the exchange rate include interest rates, economic stability and inflation.
Emergency cash transfers in China
If you are visiting China and find yourself in need of money, there are a few options available that can help:
ATM cash withdrawals.

The card that you use at ATMs around Singapore can also be utilised at most ATMs overseas. Just remember most banks require you to activate their overseas ATM cash withdrawal feature, which can be easily done online or over the phone.

Travel insurance. You should not travel outside of Singapore without this important insurance. Under certain circumstances, they will replace your cash if you are robbed or lose your wallet.
A money transfer service. Even though you are outside of Singapore, you are still permitted to receive funds through a money transfer service company, provided you have a valid photo I.D.
Tips for sending money to China
---
Same-day cash transfers to China
You might need to send an emergency cash transfer to China — perhaps your friend loses their wallet in Wuhan or their handbag in Heife. When you need to get funds to someone urgently, your fastest transfer will often be your most expensive option. Carefully review the exchange rate and transfer fee against your needs so that you understand exactly how much it will cost you.
Receiving cash in China
Western Union, MoneyGram and Ria provide the three largest money transfer networks in the world, with thousands of agent locations around the globe. You'll need to pass your transaction reference number on to your recipient to allow them to pick up their funds. They'll also need to bring along a photo ID.
Tips for picking up cash
Singaporeans travelling to China are advised by the Ministry of Foreign Affairs Singapore (MFA) to exercise normal safety precautions. You should however always be cautious when travelling to a money transfer location to pick up cash, regardless of where you are. Travel with a friend if possible, and ask your hotel to arrange safe transportation for you. After receiving your cash, secure it back in your hotel safe before heading back out.
Cash pickup locations in China
Documentation you'll need to process your transfer
If you have decided that a bank or money transfer service is your best option for sending money from Singapore to China, you will need to set up an account. If you are going to take advantage of a money transfer provider, then make sure that you know these information about your primary beneficiary:
Your full name (and the recipient's). When picking up cash, your recipient is required to show a photo ID. The name on their ID must match exactly the name on the transfer order.
Your recipient's bank account information. If you are choosing to send the money to a bank account, make sure that you know the institution name, bank account and bank routing number.
Your recipient's address. You may be asked to provide an address for the recipient.
Your recipient's contact details. In addition to the address, your money transfer service or bank may ask for the recipient's phone number.
For a cash pickup transaction, you will be given paperwork at the conclusion that contains a personalised tracking number. You will have to pass this to the beneficiary for them to receive the money.
Bottom line
Choosing the right overseas transfer company is a big decision, considering the amount of money it could potentially cost you. Scrutinise all of your options before making this crucial decision.
You may be interested in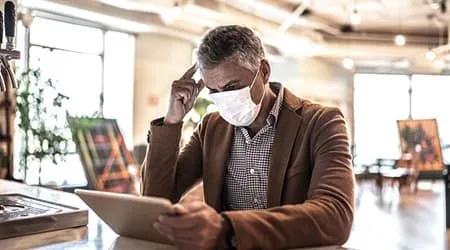 Learn about how COVID-19 may affect the ways you transfer cash around the world. Read more…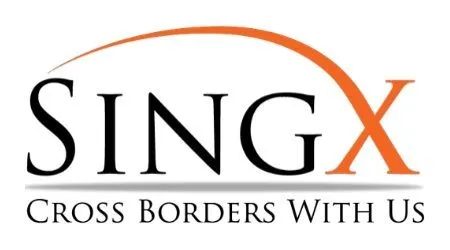 If you're looking to save some cash the next time you send money overseas, check out our up-to-date SingX promo codes. Read more…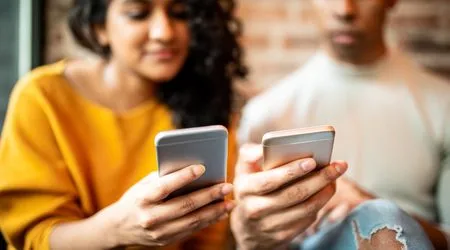 We've unpacked the most recently available data from the World Bank to get an idea of how much money is being sent around the globe. Read more…
Picture: Shutterstock
Frequently asked questions