Finder is committed to editorial independence. While we receive compensation when you click links to partners, they do not influence our content.
Send money to Austria
Safe, secure and cost-effective transfer options when you need to send money to Austria.
Austria is one of the most stable countries in the European Union. The capital Vienna serves as headquarters for several international organisations concerned with maintaining security, atomic energy and peaceful relations.
If you're making a one-off transfer, or regular payments to Austria, there are a number of international money transfer services out there that you can use. The provider and method of transfer determine the cost and clearing time for the international money transfer. Whether you're sending money to Austria for personal or business purposes, give this page a read for a comparison of international money transfer providers and an overview of how to send and collect money in Austria.
Online options to send money to Austria
Disclaimer: Exchange rates change often. Confirm the total cost with the provider before transferring money.
Banks versus money transfer companies
Sophia left Melbourne to accept a position with the Vienna Philharmonic. Besides playing with the orchestra and waiting tables twice a week, she also teaches the violin in the evenings. However, making ends meet is difficult, so she's grateful when her parents offer to help with rent and other living expenses. Her parents are hesitant to try online transfer services, so they considered send money via their bank, usually for high fees and slower delivery. Sophia helps by comparing bank and online transfers.
| | Money transfer service 1 | Money transfer service 2 |
| --- | --- | --- |
| Exchange rate | $1 = 0.58€ | $1 = 0.61€ |
| Transfer Fee (SGD) | $25 | $3.98 |
| Amount received for SGD$500 | 275.50€ | 304.75€ |
| Transfer time | Three business days | 24 hours |
| Transfer options | International transfer, bank account | Online transfer |
| Difference | | 29.25€ |
How do I compare transfer companies when transferring and receiving money via Austria?
Taking the time to compare transfer-service options helps Sophia's parents save on fees and ensures that they benefit from the best exchange rate. It's important to consider the following factors:
Exchange rates. Choosing the best possible exchange rate means that your recipient gets more money in their own currency. Make sure that a high exchange rate is not cancelled out by high transfer fees.
Transfer fee. Ideally, the service you choose charges little or no transfer fees. Sometimes transfer services will waive the fee if you send a larger sum.
Transferring within the same bank. Some Singapore banks have international branches. For example, Citibank has a branch in Vienna, which means that customers incur little or no fees for transfer within the same bank.
Transfer methods. Check whether the service offers online transfers, cash transfers, international cheques – choose the service with the best transfer methods to suit your needs.
Turnaround time. A transfer can be instantaneous or take up to five days to reach its destination. Consider your needs and how urgently your recipient needs the money before making a decision.
Pick-up methods. Consult with your recipient about how they'd like to receive the money: direct deposit into their account or via cash collect at an agency or designated pick-up point.
Minimum transfer amounts. Most transfer services are clear about the maximum amount you can send, but they don't always stipulate whether there's a required minimum.
Customer service. It's important that the transfer service's customer relations staff can assist with any problem you might have with the transfer. They should be easily contactable, whether by email, pop-up chat or direct telephone line.
How do I send money to Austria from Singapore?
There are several transfer methods from which to choose, including:
Bank to bank transfers. If you're happy with the exchange rate and transfer fees offered by your bank, you can send money from your account to your recipient's account.
Cash pick-up. Money transfer companies like MoneyGram and Western Union have agencies in the major Austrian cities, so your recipient can easily collect the cash in person.
Money transfer companies. Many companies offer international transfers to Austria at various exchange rates and fees.
PayPal. Paypal is operational in Austria, so if you and your recipient have Paypal accounts, you can send money online.
How do I receive money from Austria in Singapore?
If you need money quickly, the best way to send it to Singapore is via online money transfer. It's best to go with the better-known companies like MoneyGram and Western Union – these have a wider network of agencies and pick-up points around Singapore.
MoneyGram. You can make an online transfer to your recipient's bank account or credit their MoneyGram balance with having to open an account. Money sent to a pick-up location is available within minutes.
Wise. This is a reliable service that sends online money transfers for a small fee. The deposit is available within 24 hours.
Bank to bank transfer. Two account holders in the same bank can transfer money for no fees. Be sure to check the exchange rates offered – it might be better to pay a small fee to an alternative company for a better exchange rate.
Emergency cash transfers in Austria
Whether you're holidaying in Austria and need cash in a hurry, or a family member needs an emergency transfer, money transfer companies offering delivery within minutes would be your best bet. Even in an emergency, take the time to compare exchange rates and transfer costs – sometimes faster delivery comes at the price of higher fees.
If your bank has a branch close to where you are, you can visit it in person and explain your situation. In the case of theft or an accident during a holiday, you can claim from your travel insurance, but this may take too much time.
Cash pickup locations in Austria / Western Union / MoneyGram branches in Austria
Below are a few pick-up points for money sent through Western Union and MoneyGram.
Western Union
Interchange
Stephansplatz 9 Wien,
Vienna 1010
+43 1 5339622
Open Monday to Sunday 8am to 8pm
Postamt 1037
Marokkanergasse 17,
Vienna 1037
+43 1 5140032986
Open Monday to Friday 8am to 5pm
International Telephone Discount
Schoenaugasse 12 Graz,
Styria 8020
+800 3344 3355
Open Monday to Saturday 9am to 9pm,
Sunday 1pm to 9pm
Can Internet Café
Jakoministrasse 29 Graz,
Steiermark 8020
+43 650 9938590
Open Monday to Saturday 9am to 9pm, Sunday 12pm to 9pm
MoneyGram
Denizbank AG
SCHOTTENRING 10
Vienna, 1010
800886600
Open Monday to Friday 8am to 6pm
Phone Express Service
Mariahilfer Strasse 20
Vienna, 1070
676843367210
Open Monday to Saturday 12pm to 7pm
MS Finance Office
LAZARETTGASSE 3
Graz, 8020
6646379655
Open Monday to Sunday 9am to 8pm
Merlin Handy Shop
Ungergasse 13
Graz, 8020
6645816050
Open Monday to Friday 9am to 7pm, Saturday 9am to 6am
Tips for picking up cash in Austria
Austria is a relatively safe country, but the influx of migrants may cause delays and disruptions in the public transport system. Be vigilant, especially in the bigger cities and at night – lookout for suspicious individuals and louche behaviour. When receiving money, pick a location in a well-frequented area and make sure to get there during office hours. If possible, ask someone to accompany you, especially if you're collecting a large amount of cash.
What are the steps to send money to Austria?
Most online services require that you sign on as a member before allowing the transfer. You'll need to provide your contact details, the amount you'd like to send and the recipient's account information. Select the transfer method and the pick-up option most convenient for your recipient, and hit send. The transfer service will confirm your transaction with an email. A tracking number helps you keep an eye on your money as it makes it way to your recipient's account.
You may be interested in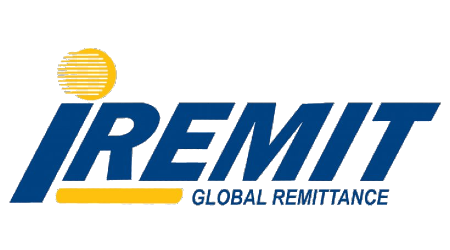 Make simple and small transfers to the Philippines through the IREMITX app.
Read more…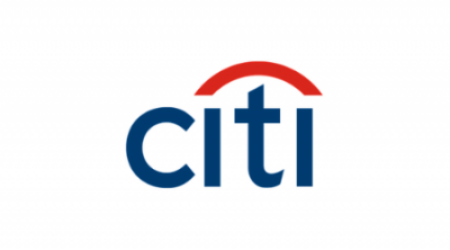 Check out today's Citibank exchange rates and see how much your currency exchange will cost.
Read more…
See how much an international money transfer costs with Maybank versus other options.
Read more…