Finder is committed to editorial independence. While we receive compensation when you click links to partners, they do not influence our content.
Guide to buying foreign currency
If you need to buy currency in the form of cash, there are several options you can take.
Make fast, fee-free payments to bank accounts around the world
Price-match guarantee
Dedicated account manager
Go to site
Many providers allow the buy and sell of foreign currency electronically, however, sometimes you need foreign currency in the form of cash. You may simply prefer to have the cash for an upcoming holiday or may need to make an international purchase with a merchant that only accepts cash payment. Whatever the reason, here's what you need to know about buying foreign currency as cash.
Disclaimer: Exchange rates change often. Confirm the total cost with the provider before transferring money.
How does buying currency work?
You can buy foreign currency through your local bank, though you may not receive the most competitive exchange rate. Specialist currency exchange providers with storefronts allow you to go in-person and physically purchase cash in the same way as you would make any other purchase. Let them know how much of a particular foreign currency you need, and they will tell you how much it will cost you in Singapore dollars.
The price in Singapore dollars will be dependant on the exchange rate offered by the provider, so it is essential to shop around to ensure that you're getting the best deal. These exchange rates change daily, so be sure to make a comparison on the day that you're planning to buy the currency. It's also important to check what transaction fees the provider charges, if any, as this will significantly impact the price you pay.
As these providers are selling physical cash, they do not have an endless supply and may run out of a particular currency towards the end of the day. If you're buying a large sum of a particular currency, for example, US$10,000, it's best to call the provider a few days in advance to ensure that they will the cash available for you. The same applies to currencies that are less commonly purchased.
The finder international money transfers guide
How do I buy currency online?
If you're unable to purchase the currency from a provider's physical store, or if there're no currency exchange providers near you, you can buy the cash online and have it delivered to you. You may also find that there are better exchange rates if you purchase online, although you will usually have to pay a delivery or courier fee. Alternatively, you can order and pay for the currency online, and pick it up in store at your convenience.
To buy currency online, head to the provider's website and create an account with your personal details. You will need to select the currency that you wish to buy and the amount that you need, to see the price in Singapore dollars. Again, this will be dependent on the exchange rate for that day as well as any transaction fees or commissions charged by the provider. Once this is set up, and if you're happy with the price, you will be able to purchase the currency using your credit or debit card. Be aware that you may be charged an additional fee for credit card payments.
The currency should be available for pickup or delivered to you after a few business days. You may be able to opt for same-day delivery if you need the money urgently, however, like anything that is express posted, it will cost you more.
You may be interested in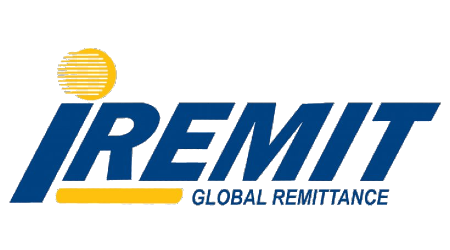 Make simple and small transfers to the Philippines through the IREMITX app.
Read more…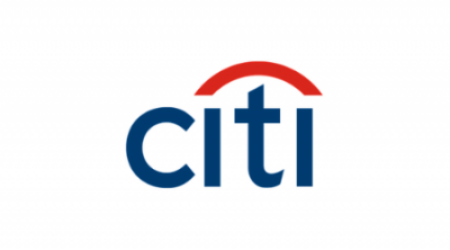 Check out today's Citibank exchange rates and see how much your currency exchange will cost.
Read more…
See how much an international money transfer costs with Maybank versus other options.
Read more…
What ID do I need to provide to purchase foreign currency?
Currency providers will need to confirm your identity before you can buy any currency, meaning you will need to provide a photo ID to purchase cash online or in store. Any valid government issued ID should suffice, for example, your NRIC or passport. Your ID will need to include a photo of yourself, your full name, date of birth, residential address, issue and expiry date.
What MAS regulations do I need to be mindful of?
The Monetary Authority of Singapore (MAS) is Singapore's regulatory body responsible for keeping our country safe from financial crime, including money laundering.
There is no limit to how much currency you can buy and how much you can take in or out of Singapore. However, If you are entering or exiting Singapore with a large amount of foreign currency in the form of cash, under Singapore Customs regulations, you must declare it if it's worth over SGD$20,000. You can do this at the Customs Red Channel when you're at the airport. If you have currency over this value, you will need to fill out a declaration form and sign it, acknowledging that you have this amount of cash with you. It is against the law to divide the currency between several travellers to avoid declaration, which may incur a fine.
If you are not physically travelling with the cash but mailing it overseas instead, you are still required make a declaration for sums over SGD$20,000. You are required to submit a report to the Suspicious Transaction Reporting Office (STRO) of the Commercial Affairs Department, Singapore Police Force no later than one business day (or, if the report is to be sent by post, no later than 2 business days) prior to the moving of the cash, or within five days of receiving it.
Tips for buying currency
Compare providers on the day that you wish to purchase the currency, as exchange rates change daily.
Call ahead if you're planning to buy a significant amount of cash or a less commonly purchased currency, to check that they have the cash available.
Consider your own bank for less common currencies such as the South African rand, as these may not be available at many currency exchange providers.
Check what transaction fees and commissions the provider changes, or look for a provider that doesn't charge any fees.
Steer clear of buying cash at the airport as the exchange rates are often poor and the transactions fees are high.
If you're travelling with over SGD$20,000, you are required by law to declare it.
How do I compare my options?
Compare your foreign currency buying options with the help of finder.com/sg's comparison tables, product reviews and information guides. Remember, when comparing your options, the most important factors to look out for are the exchange rates offered, the transaction fees and the commissions charged by the provider.