Case Study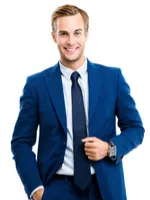 Jake is a Singapore-based IT professional who owns an investment property in England. He needs to send GBP£5,000 to his UK real estate agent to cover the cost of some repairs and minor cosmetic improvements that need to be made to the property.
After reviewing the mid-market exchange rate (the rate at which banks buy and sell currency from one another), Jake is disappointed to learn that the exchange rate his local bank offers to customers is substantially lower than the mid-market rate. He decides to compare his bank with two online transfer companies in an effort to find better value for money.
As the table below shows, both online companies allow Jake to save more than if he was to transfer with his bank. However, online transfer company B is the winner, providing a saving of $52.52 when compared to the bank.
Jake's example shows just how important it is to compare your options before sending money overseas – even a quick comparison can save you hundreds of dollars and help turn an investment loss into a profit.
| | Bank | Online transfer company A | Online transfer company B |
| --- | --- | --- | --- |
| Exchange rate | 1 SGD = 0.5384 GBP | 1 SGD = 0.54 GBP | 1 SGD = 0.54 GBP |
| Transfer fee | $25 | $38.80 | $0 |
| SGD needed to send GBP£5,000 | $9,286.78 | $9,259.26 | $9,259.26 |
| Total cost of transaction | $9,311.78 | $9,298.05 | $9,259.26 |
| Money saved compared to bank | – | $13.73 | $52.52 |