How to cut costs when sending money overseas to pay rent.
Are you renting a property overseas, for example, to give your son or daughter somewhere to stay while studying abroad? If so, you'll need to find a cost-effective way to transfer funds overseas so that you can make your regular rental payments.
Poor exchange rates and high transfer fees can have a big impact on the cost of paying overseas rent, so read on to find out how to get the best value for money.
A dedicated TorFX account manager can help
Compare international money transfer services
Rates last updated February 23rd, 2020
See exchange rate updates in real-time
How can you pay rent using an international money transfer?
If you need to pay rent on overseas property, you'll need to find an affordable way to make regular rental payments. Rather than one-off transfers, you'll need to send weekly, fortnightly or monthly payments to make sure that you always pay the rent on time.
The good news is that many international money transfer providers allow you to set up a recurring payment plan. This allows you to save time by arranging for a payment to be sent at regular intervals.
However, you need to be aware that additional expenses apply whenever you send money overseas. These include:
The exchange rate. The exchange rate offered by transfer providers is well below the mid-market rate at which banks buy and sell currency from one another. This is because money transfer providers add a margin to the daily exchange rate.
The transfer fee. Most providers will charge a transfer fee every time you send money overseas. This is usually a flat fee but is sometimes calculated as a percentage of the total transaction amount.
Regular payment fee. In some cases, you may be charged an additional fee for setting up a regular payment plan.
With this in mind, it's vital that you shop around to find the best exchange rate and minimal fees for your international rental payments.
Banks vs online money transfer companies
There are two main international transfer options when you need to pay rent on an overseas property: sending the transfer via your bank or sending the money via an online transfer company.
Most people choose the first option and send funds via their bank. After all, this is not only the most convenient option, but it also allows you to deal with a financial institution you know you can trust.
Unfortunately, banks add big margins onto the daily exchange rate when handling international transfers, meaning the rate you end up with is well below the mid-market rate. Banks also charge transfer fees ranging from SGD$15 to SGD$30 per transaction, which can quickly add up to a substantial amount if you're making regular overseas payments.
All of these factors make banks an expensive proposition for international rental payments. On the other hand, online transfer companies usually offer better exchange rates and charge minimal transfer fees compared to the banks. Because they specialise in foreign exchange and are run completely online, online transfer companies have fewer running expenses than the banks and therefore operate on much tighter margins.
Case Study
Jenny lives in Singapore but is renting a property in Boston, USA, for her daughter, a full-time student. The monthly rent on the property is USD$2,000, so Jenny needs to find the most affordable way to send that amount from Australia to the US each month.
She compares the exchange rates and transfer fees offered by her bank and two online transfer companies to see which option offers the best deal. As you can see in the table below, both online transfer companies are significantly cheaper than Jenny's bank.
By using online transfer company B, Jenny can save SGD$34.99 per month on her rental payments. Over the course of a year, that works out to a total saving of SGD$419.88.
This is a perfect demonstration of just how critical it is to compare transfer providers and search for the best exchange rate.
| | Bank | Online transfer company A | Online transfer company B |
| --- | --- | --- | --- |
| Exchange rate | SGD$1 = USD$0.7472 | SGD$1 = USD$0.75 | SGD$1 = USD$0.75 |
| Transfer fee | SGD$25 | SGD$13.64 | SGD$0 |
| SGD needed to send USD$2,000 | SGD$2,676.66 | SGD$2,666.67 | SGD$2,666.67 |
| Total cost of transaction (in SGD) | SGD$2,701.66 | SGD$2,680.30 | SGD$2,666.67 |
| Monthly savings compared to bank (in SGD) | | SGD$21.35 | SGD$34.99 |
| 12 months' rent | SGD$32,419.92 | SGD$32,163.60 | SGD$32,000.04 |
| Yearly savings compared to bank | | SGD$256.32 | SGD$419.88 |
How to compare transfer providers
If you're looking for the best transfer provider to help you pay rent on an overseas property, remember to consider the following factors:
Exchange rate. The case study above shows just how much difference even a minor variation in the exchange rate can make to the total cost of a transaction. With this in mind, look around for the transfer provider that consistently offers high exchange rates – but make sure those rates don't come with high fees attached.
Transfer fees. Compare transaction fees between providers to find out how much extra you will end up paying in fees per year. Remember also that if you send large transfers, some companies will actually waive their transfer fees entirely.
Transfer processing time. How long will it take for the money to arrive in the bank account of the landlord or real estate agent? The last thing you want is to fall behind on your rent, so make sure you know exactly how long the average transaction will take.
Regular payment plans. The ability to set up a regular payment plan is a key feature to look for, since it can save you the time and hassle of having to manually enter transfer details each time a rental payment is due. Check to see whether each provider offers this service and, if so, whether it attracts an additional fee.
Other transfer options. It's also worth checking whether the provider offers any other flexible transfer options, such as forward contracts and limit orders, to help you lock in a better exchange rate when making rental payments.
Customer support and assistance. Finally, check to see whether the provider has an online help centre or learning portal to help you get more out of your transfer account. If you ever need any help with a transfer, it's also important to make sure that you can access customer support by phone, email and/or live online chat.
By shopping around for the right transfer provider, you can save time and money when making overseas rental payments.
You may be interested in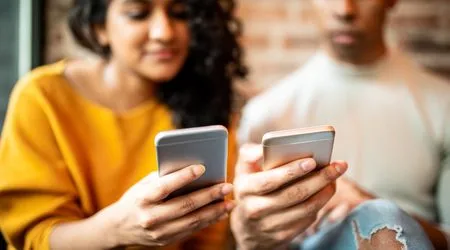 We've unpacked the most recently available data from the World Bank to get an idea of how much money is being sent around the globe. Read more…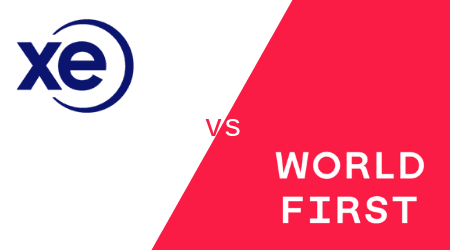 XE and WorldFirst are put to the test to see which provider is best. Read more…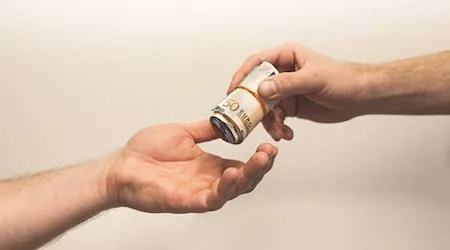 Find out everything you should know about telegraphic transfers and how safe they are. Read more…