HSBC International Money Transfers Review
Enjoy an extensive range of financial services and transfer money worldwide with HSBC international money transfers.
HSBC Bank operates in Singapore and provides a wide range of financial services and products to its customers. The key financial services offered by HSBC Bank include financial planning, payment and cash management services, securities custody and treasury. With 12 branches across Singapore, HSBC offers quality financial services and practical money transfer solutions.
If you need to transfer money overseas, HSBC can help you easily transfer money internationally when on business trips and vacation overseas, or when wiring money to family or friends in other countries.
Initiate a money transfer with HSBC using an account below
HSBC international money transfers give you a secure and convenient way to transfer money to any bank account within Singapore or overseas using internet banking services. With HSBC internet banking, you can manage your account, update passwords and personal details and set up transfers or pay bills no matter where you are. You will also get access to all major currencies and save money on international transfers with HSBC competitive transfer rates.
HSBC's SWIFT code is HSBCSGSG.
HSBC foreign exchange rates
HSBC offers instant money transfers with competitive exchange rates, with customers enjoying preferential foreign exchange rates in their HSBC bank accounts. With a multi-currency account, you can hold up to 11 foreign currencies in your account for more convenience while you are on the move.
HSBC customers using personal and business internet banking may check the latest rates via Online GetRate.
| Currency | Currency Code | (Bank Buys) IMT | (Bank Sells) IMT |
| --- | --- | --- | --- |
| Canadian Dollar | CAD | 0.9824 | 0.9244 |
| Swiss Franc | CHF | 0.7694 | 0.7234 |
| Chinese Ren Min Bi | CNY | 4.8852 | 4.5724 |
| Euro | EUR | 0.6456 | 0.6074 |
| Fiji Dollar | FJD | 0.0000 | 1.4703 |
| Sterling Pound | GBP | 0.5646 | 0.5476 |
| Hong Kong Dollar | HKD | 5.8962 | 5.7471 |
| Indian Rupee | INR | 0.0000 | 48.309 |
| Japanese Yen | JPY | 84.026 | 79.070 |
| New Zealand Dollar | NZD | 1.1035 | 1.0378 |
| Philippine Peso | PHP | 0.0000 | 37.313 |
| Australian Dollar | AUD | 1.0257 | 0.9645 |
| Thai Baht | THB | 24.691 | 23.148 |
| US Dollar | USD | 0.7569 | 0.7267 |
| South African Rand | ZAR | 9.6432 | 9.0171 |
*Rates are current as of 11 May 2018.
How much does it cost to transfer money?
HSBC money transfers enable you to safely transfer funds to your friends or family overseas or back in Singapore from more than 33 countries. The default amount you can send via internet banking is $25,000, though you can raise this limit and conduct a telegraphic transfer (TT) of up to $1,000,000. For Mass/Advance customers, the TT fees for online transfer is $25 plus $20 cable charges. Premier customers enjoy lower TT fees, which is $15 plus $20 cable charges. Fees are waived for Premier customers. In addition, you can save $5 to $10 for each overseas transfer using the HSBC internet banking service instead of branch or phone banking.
At the time of writing (10 May 2018), HSBC has an Online Remittance Promotion till 31 July 2018, allowing Premier customers to enjoy $0 fee for any foreign remittance performed via Worldwide Transfer and Global Transfers on HSBC's Personal Internet Banking platform. Non-Premier customers enjoy a low fee of $10.
Minimum transfer amount and available countries
HSBC gives you the capability to make online payments and transfer money to personal accounts using its internet banking service. You can transfer up to US$200,000 (or currency equivalent) daily between your HSBC personal accounts linked to your internet banking profile, while the daily default limit for local and international transfers to other personal accounts is $25,000.
The registration and transfer process
Having access to HSBC international money transfer services requires that you register for online internet banking with a Personal Banking Number, an Access Code and an online security device which you can either obtain from HSBC branches or receive by mail if you register online. Here are the steps you need to follow to register for internet banking:
1. Click on the registration link on the HSBC internet banking page.
2. Enter your Personal Banking Number and Access Code.
3. Set up your personalised username and password.
4. An online security device will then be mailed to your address so you can activate your online service and transfer funds freely from your HSBC personal or business account.
Why choose HSBC international money transfer?
Secure money transfer. HSBC views your security as a top priority, ensuring that your details and funds are secure while making online transfers. Once you register for online banking, you receive a security device that boosts the safety of all your transactions, while the bank also offers you the best encryption available today to ensure your personal details are safe.
Wide coverage. HSBC offers you a convenient way to access your money all over the globe, with over 375 centres worldwide and 12 branches and offices within Singapore. The bank has established a presence in more than 45 countries and territories, allowing you to access your money no matter where you are.
Mobile banking. This service allows you to transfer funds, make payments and manage your account from your mobile device, saving you time.
What other products and services does HSBC offer?
HSBC Business. This is a service designed to assist businesses that trade internationally to take advantage of opportunities overseas. HSBC provides a range of business accounts to help such organisations with banking solutions, plus it also provides working capital solutions to help international businesses manage their cash flow efficiently.
Financial planning. HSBC provides a range of financial planning services, offering you personalised strategies to help you secure your family's financial future, manage your investment portfolios and help you prepare for retirement.
Financial assistance. HSBC provides financial assistance in loans and mortgages, with HSBC premier customers getting access to low-rate premier home loans.
---
What are the pros and cons of using HSBC?
Pros
Instant transfers. With HSBC internet banking, you can make instant money transfers between your domestic HSBC and international accounts.
Multi-currency account. If you are a frequent traveller and are in constant need of different foreign currencies, you can benefit from the HSBC multi-currency account that allows you to hold up to 11 foreign currencies.
Global safety net services. Your children or family abroad can get emergency access to your HSBC premier account.

With just one call, you can arrange an emergency cash advance and order a next-day card replacement.
Cons
Charges. Money transfer charges apply for Mass/Advance customers.
Frequently asked questions
Immediate transfers cannot be cancelled, although scheduled transfers can be cancelled up to a day before the request is implemented. You can schedule transfers for up to 18 months in advance.
You are required to use this code on any incoming money transfers to your Singapore HSBC account from international bank accounts.
You may be interested in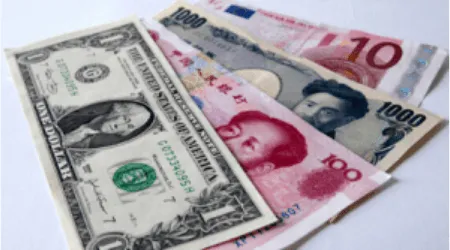 Forex currency pairs and why you should (or shouldn't) trade them. Read more…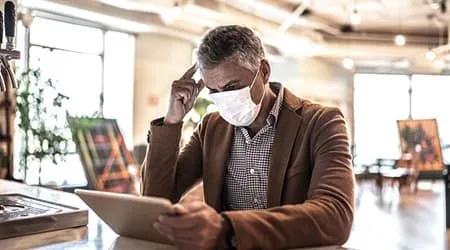 Learn about how COVID-19 may affect the ways you transfer cash around the world. Read more…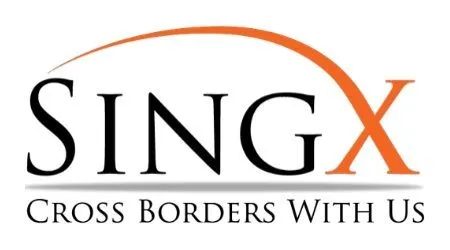 If you're looking to save some cash the next time you send money overseas, check out our up-to-date SingX promo codes. Read more…