Finder is committed to editorial independence. While we receive compensation when you click links to partners, they do not influence our content.
How well do Singaporeans know their travel Insurance?
In a recent quiz that we held, we found that approximately 75% of participants are familiar with the concept of travel insurance.Considering that almost 80% of Singaporeans go on at least 1 trip a year(Source: Business Insider), their familiarity with travel insurance should not be too surprising.
Nevertheless, there were several questions that were well, interesting. While most people know how to compare travel insurance and to buy it before going on their holidays, not everyone may be familiar with the specific coverage and exclusions in their travel policies. Here are some facts you may want to take note of for your next overseas holiday.
Does travel insurance cover every type of accommodation?
One of the questions was, "You arrived at your accommodation only to find that it's not available for stay, whichtype of overseas accommodation is NOT covered by travel insurance?".
Only 65% of participants chose the right answer – Couchsurfing.A number of people chose the AirBNBoption (18%), when in fact, your insurance policy might cover for last-minute cancellations by the host, on most policies at least.
If you're stood up by your AirBNB host, you'll most likely have to approach AirBNB for refunds first, and you'll likely get your money back if you had not stayed the night. There have however been cases of people who did not get an entire refund or even no refund at all when they fell into an elaborate AirBNB scam. In these cases, your travel insurance policy can help in recovering the costs of alternative accommodations should you file all necessary reports timely.
Ensuring your baggage and belonging are in place
In the question, "How long must your baggage be delayed before you can usually make a claim?", almost 20% of participants thought that baggage delays must be at least 12-hour long before they can make a claim. Do you know that for most policies, you'll be compensated for baggage delays of 6 hours or longer, in blocks of 6 hours?
What you should look out for is the difference in the maximum covered amount on baggage delays. Lower-tiered plans may cover something like $100 per 6-hour block, up to a maximum of $200 only. Imagine that your baggage is only found after 2 days, this reimbursement is hardly enough for you to pay for your replacement clothes and necessities.
Travel insurance also covers for thefts. If you're robbed or your entire luggage gets stolen, be sure to lodge any police claims and inform your insurer as soon as possible. To successfully make a claim, insurers will require you to produce official documents. Nevertheless to avoid all the hassle, make sure you take the following precautions when overseas:
Keep a close watch on all belongings at all time
Do not flash expensive equipment or personal belongings unnecessarily
Keep your personal belongings in a bag held close to you, rather than in your side or back pockets.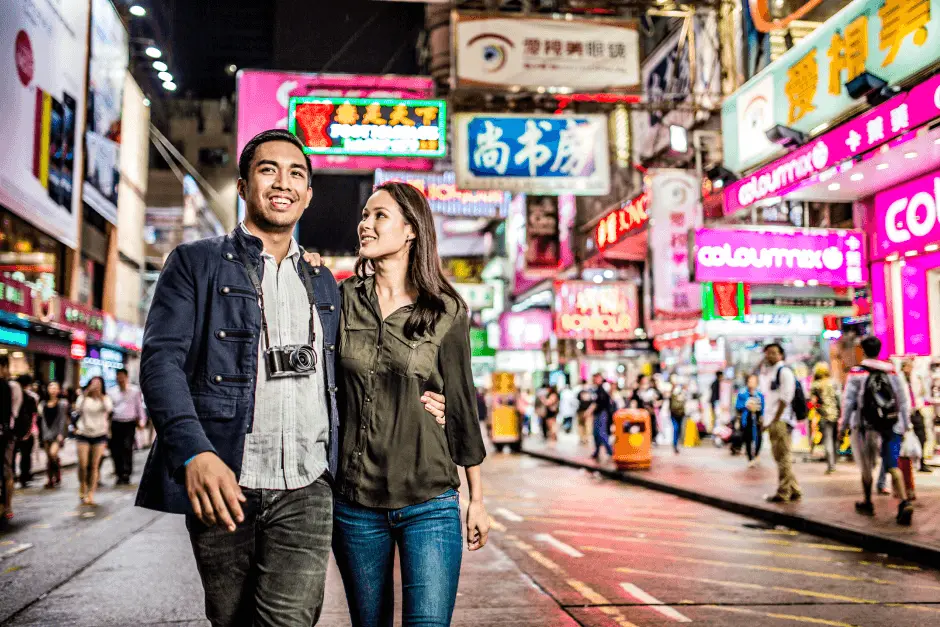 Getting travel insurance as soon as you book your trip
78% of people answer right on the question,"How far in advance are you recommended to buy travel insurance?", and many othersprocrastinate till a week or a month before their trip before buying travel insurance. While you'll still be coveredas long as you get your travel insurance before you fly, there are benefits to buying early.
Travel insurance covers for pre-trip incidents. For example, it covers for travel agency insolvency if your travel agent ceases operation. Or it could cover for flight delays, right from the first leg of your trip.
Imagine if the place you're going to is in political unrest. Case in point, Hong Kong. Insurers may add clauses in their policies to exclude specific scenarios. For example, travel insurance purchased after 20 August 2019 from Great Eastern will exclude losses and damages in connection with the riots taking place inHong Kong.It's thus beneficial to get your travel insurance as soon as you can, considering anything can happen before you even go on your trip.
You might even want to consider a policy that covers trip cancellation for any reason, like the Aviva Travel Plus or Prestige plans. What this means is that you'll get to cancel your trip and get refunded half of what you paid on your flight tickets, accommodations, and unused entertainment tickets for any reasons. The only condition is that you have to purchase the travel insurance policy within 7 days of booking your flight tickets.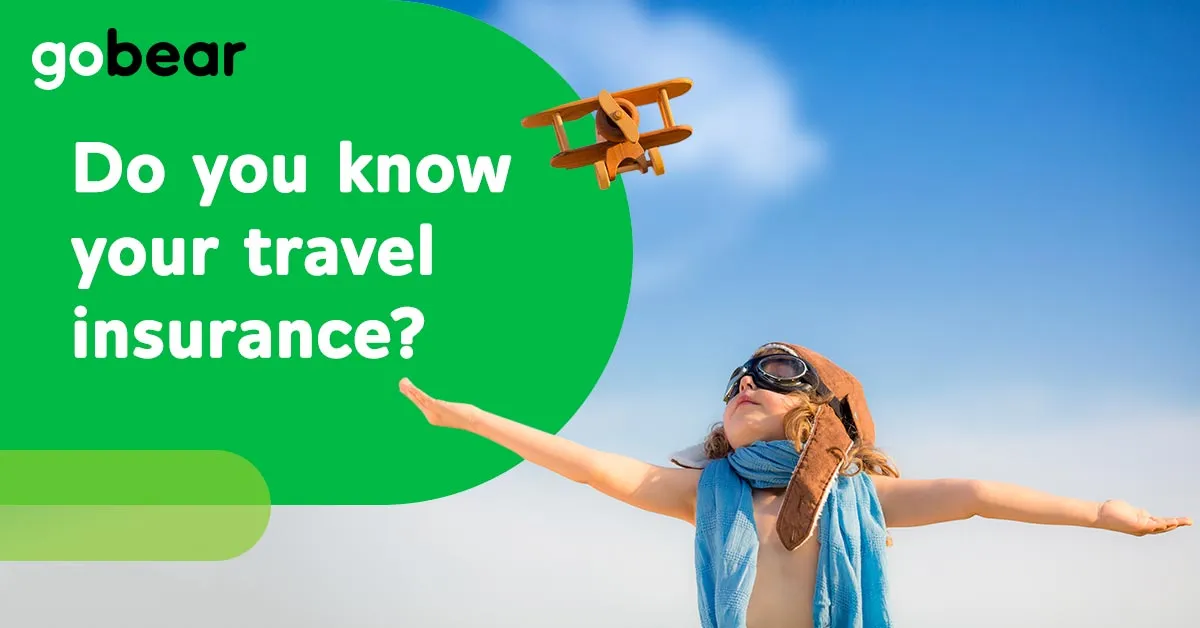 Know your travel insurance coverage
When buying travel insurance, it's really easy and useful to compare across brands, prices, promotions, and the coverage for different plans, especially if you use a tool like GoBear.
If you're going for an adventure sport, look out for the extreme sports cover; if you're going for a road trip, look out on the rental vehicle excess. We've put together a list of Best Travel Insurancefor the different types of users, so be sure to check out what are the recommended plans for the activities or type of holiday you're planning for.
One other often overlooked aspect is that some users are comfortable to live with the complimentary travel insurance offered by banks when they book their flights with certain credit cards. The complimentaryplans offer some insurance coverage, but there are often exclusion clauses and limited coverage amounts, so there will still be a need to buy travel insurance.
Conclusion: Get adequate insurance coverage when you travel
One big takeaway from our travel insurance quiz is that people are generally aware of the importance of travel insurance. There may be nuances across different policies that may be confusing but in general, most people know that as long as you get some coverage, you should be protected when you encounter most travel incidents.
The next step comes in upsizing your coverage amount where necessary so start learning about these with GoBear, and use our handy tool to compare and find the most relevant travel insurance for your next holiday.
Compare Travel Insurance On GoBear
Related articles:
Think twice before buying travel insurance from airlines
What you need to know about credit card travel insurance