Finder is committed to editorial independence. While we receive compensation when you click links to partners, they do not influence our content.
Graduation trip ideas that could change your life
Graduating college or university is no easy feat and still, you triumphed! You got through late-night cram sessions, exam stress, presentation jitters, and not to mention — the mind games (what's that about?). Yes, you took higher education on and you won! So now that you're riding high from wearing that robe, it might be time to take a breather and live a little.
And what better way to do so than to set off on an adventure to discover yourself, blow off some steam, and get ready for the next phase of the matrix! But here's an idea — rather than just hit a party town or lay on a beach, why not take a more meaningful graduation trip and do something that could indelibly mark your life for the better.
Not sure what type of holiday could have such profound effects? Here are three potentially life-changing, purposeful graduation trip ideas to consider:
Prepare for the next stage — Centre yourself with a hiking trip
For many a young cub, the next step after graduation is to go full speed ahead, towards a promising career or perhaps, more study — without skipping a beat. Bear in mind, however, that burnout is a real thing. You don't want to lose steam before you've even begun.
What you should do instead is allow yourself the space to breathe, find balance, and get your mind, body, and soul ready for the challenges that lie ahead.
To help you prep for the next phase of life and to centre yourself after graduation; a hiking trip in the great outdoors might be just the ticket, as it primes both the mental and physical. In a recent Standord Universtiy study, scientists found that hiking in nature can diffuse anxiety and stress, in addition to potentially reducing depression; an issue that significantly affects (one in four) young Singaporeans.
And not only is hiking beneficial for mental health; spending time hiking in nature does the body good too. The physical side of regular hiking builds muscle and bone strength, promotes heart health, and improves general fitness.
Going hiking is an apt graduation trip idea, especially if you need to get away from the concrete jungle, are looking for a touch of adventure while on vacation, and want to come back feeling mentally and physically stronger — before embarking on the next leg of life!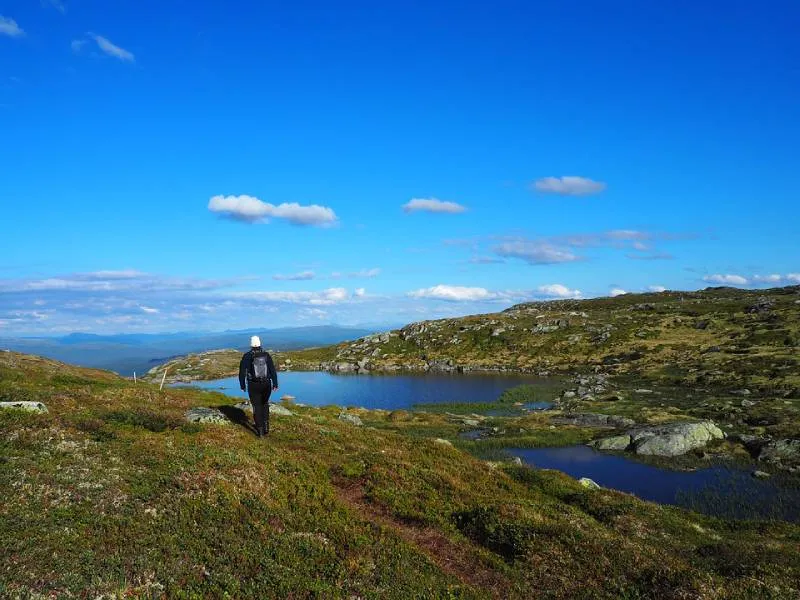 Where to hike:
Life-changing, momentous hiking trails to consider for your graduation trip include the Inca Trail, Peru; the Indian Himalayas; and the Haute Route between France and Switzerland.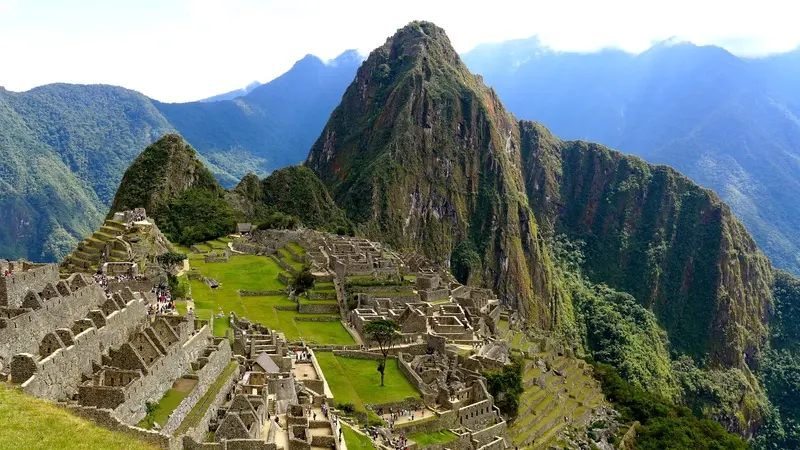 Things to note:
Hiking holidays can be tailored for the well-heeled and budget-conscious alike, as access to some of the best hiking trails in the world require either no entrance fees or very small ones. Airfare and accommodation costs are where you'll start to see the difference in prices. So if you are planning a hiking trip to a world-class trail outside the ASEAN region; be sure to book early to get in on cheaper flights and accommodation. Alternatively, there are pretty spectacular hiking trips that lie just beyond the causeway like Bishop Trail, Lembing Rainbow Waterfall Trail, and The Dragon's Backbone (Bukit Tabur).
Bear in mind that most travel insurance plans generally cover tourist hiking when they are under the supervision of qualified guides/ instructors and organised by a licensed local tour operator in Singapore or equivalent.
However, most providers may not cover claims related to hikes that take place beyond the stated number of metres above sea level; typically when beyond 1,500 metres to 3,000 metres, but these numbers vary with plans.
Some insurance providers will not extend coverage to 'trekking', which are essentially longer, more challenging hikes. And if your hike trip veers off into mountaineering (rock climbing), you will likely not be covered under basic plans as well.
The Allianz Bronze, Silver, and Gold plans, as well as the Great Eastern Travel E@sy plan are examples of travel insurance that covers basic hiking activities (with similar conditions as mentioned above).
If you are itching to go on more adventurous hikes, consider a plan with wider coverage or an optional extreme/adventure sports add-on. For example, the Direct Asia DA 1000 plan covers you for up to 1,500 metres for hiking without ropes or specialist equipment, and offers the optional benefit to cover hikes up to 4,000 metres; but this is only for the annual plan.
The American Express Superior annual plan covers a host of thrill-seeking activities that include hiking and trekking, sky and scuba diving, and bungee jumping, among others.
If you have any doubts about coverage; do check with your insurance provider if your graduation trip will be covered before booking the trip or buying the plan.
Heal and recover — Go on a wellness retreat with loved ones
If you studied abroad or were simply a gung-ho student who had no time for anything but studies — you probably and understandably didn't get in a lot of quality time with the fam.
We don't even have to be psychic to guess that you were likely also incredibly stressed and overstretched with your course load too? Blink once for yes and twice for no…
So why not kill two birds with one stone and use your graduation trip as the means for strengthening the bond with loved ones and to recharge, on a relaxing and healing holiday.
Family wellness retreats focus on holistic health and rejuvenation and should include good food, family-style accommodation, and a wide range of activities meant to uplift energy.
Look for vacation programs that provide things like yoga and tai chi classes, acupuncture and massage sessions, spa treatments, cleansing and detox, as well as therapy/coaching services and meditation spaces.
Where to go:
Examples of noteworthy family wellness programs include the Mulia Lifestyle Wellness Program in Bali, Indonesia; Amatara Family Wellness Program in Phuket, Thailand; and Yogic Detox at Six Senses (multiple destinations).
Things to note:
Wellness retreats are typically more luxe than an average holiday. Even more affordable options like the Bodhi Tree Yoga Resort in Costa Rica or the Aqua Wellness Resort in Nicaragua include very long and costly flights from Singapore. So if you want a budget-friendly wellness holiday, you'll have to design your own. For instance, DIY wellness retreats can be planned by sourcing for suitable nature locations that are nearby, complimentary or pocket-friendly wellness programs available, and by engaging in cost-friendly (or free) activities like soaking in natural hot springs.
Some wellness programs may include sports-like activities e.g. scuba diving; so do make sure that you are covered for it with the right travel insurance.
Also, certain wellness programs may include medical treatments. However, travel insurance plans typically do not cover (direct or indirect) claims for trips made for medical purposes — even if your trip was not solely about receiving such treatments. Again, if in doubt, seek clarification from insurance providers beforehand.
| See also: The best 2020 long weekend trips from Singapore |
Try something new — Take a ski trip
You've probably taken a few beach holidays in your life and you know what to expect of it — sun, sea, sand, and waves, etc. While these vacations are relaxing and fun, why not push yourself out of your comfort zone and tour less familiar ground for your graduation trip. Trying new things like hitting wintry slopes and relishing the views of snowcapped mountains can be the perfect start to your post-grad life!
Physically exploring snow-clad terrain (that is new to you) and absorbing the sights of such exotic nature is one way to reset your senses after dealing with strains of collegiate routine. Using your graduation trip to challenge yourself and grow with new experiences makes for good prep for the unknown future that is stretched out before you.
Now when something as mild as listening to new music has the power to sharpen mental prowess, just imagine what your very first ski trip to a winter paradise can do for you. Well according to a recent study; foreign experiences i.e. a snowy ski trip for Singaporeans who have never been, can increase "cognitive flexibility". In other words, it can make you smarter. Yes, your eyes do not deceive you, college grads — skiing might make you smarter.
Moreover, skiing itself is said to enhance and improve moods, spatial awareness, concentration, and sleep, as well as balance and coordination (proprioception).
Experiencing environments that you are unaccustomed to and engaging in new and unique activities can have profound effects on your mental and physical well-being. And that's a pretty awesome graduation trip takeaway, don't you think?
Where to ski:
Beginners might enjoy these ski resorts: Les Deux Alpes in Isère, France; Breckenridge in the Colorado Rockies, the US; Niseko Mt. Resort Grand Hirafu in Hokkaido, Japan. You can opt for ski holidays with travel agents, or embrace the savvy and budget-conscious student that's still in you in planning your own ski trip.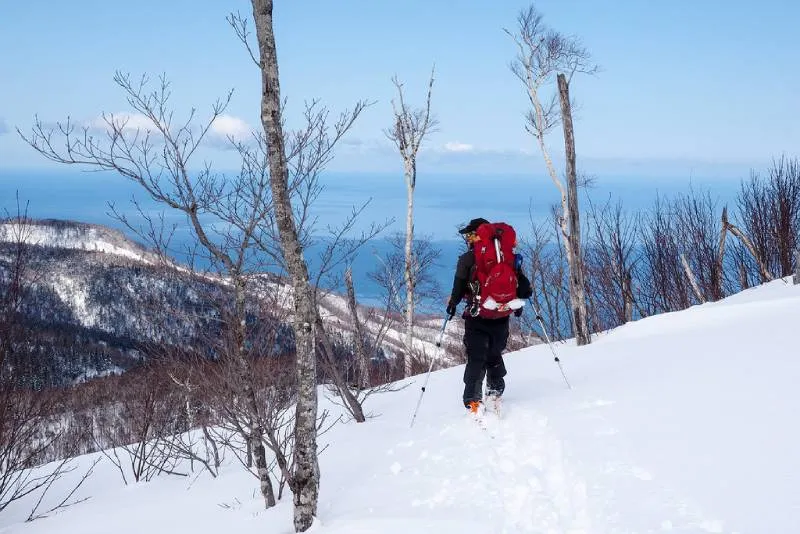 | See also: Travel insurance and other essentials for your next Hokkaido snow trip |
Things to note:
Since ski trips can be a rather physically-challenging holiday, it's a good idea to enhance your fitness level before taking part. If possible, start exercising (if you aren't already) and focus on physical exercises that strengthen your thigh muscles. Do get in cardio sessions as well to improve stamina and overall fitness.
Going from the tropics of Singapore to a snowy haven can be a shock the system. So be sure to pack well (it's finally time to break out the Uggs), take your vitamins and supplements, stay hydrated, and keep skin and hair moisturised. Also, if you are not feeling up to it, don't overexert yourself — this is still a vacay bébé.
Again, travel insurance is a must. But the kicker here is that many basic travel insurance plans may not cover skiing activities. So what do you do? Just look for ones that do offer coverage. Examples include the AIG Supreme plan, or the Ergo TravelProtect Essential annual plan; a comprehensive plan that includes coverage for tourist-type skiing activities on official ski runs that are accessible to the public and are provided by a recognised local tour operator/activity provider. However the policy will not cover off-piste (unsupervised or unmarked ski runs) or backcountry skiing, including other related activities that are inherently dangerous.
Do book your beginner lessons with licensed instructors, guides and operators, for obvious reasons and also because your insurance provider may not cover claims that result from incidents without proper supervision.
Conclusion
Take the road less travelled and opt for a graduation trip that is unique and with the potential to leave you in a better mental and physical shape. Make your graduation trip count and go on one that brings you personal fulfilment and prepares you for the adventure that lies before you.
A holiday that centres and balances, heals, or exposes you to brand-new experiences is one worth taking as a graduating cub. As always, remember to get insured when you travel. This will give you the peace of mind to embark on a journey of self-discovery with the confidence that you will be covered in the event of travel uncertainties and inconveniences.
Let GoBear do the legwork for you and help you look for the best plans to cover you while you make this rite of passage.
Compare Travel Insurance On Finder
Related articles:
Best credit cards to earn air miles while overseas
More guides on Finder
Starr TraveLead travel insurance

Get the protection you need when you're abroad with Starr TraveLead travel insurance, which includes personal accidents and 24/7 global assistance.

MSIG Global Study Review

MSIG Global Study offers comprehensive protection against accidents and other unforeseen consequences for students studying abroad.

MSIG TravelEasy Policy Review

MSIG TravelEasy offers extensive travel coverage for families and independent travellers, and even has an enhanced plan for those with pre-existing medical conditions.