Finder is committed to editorial independence. While we receive compensation when you click links to partners, they do not influence our content.
Expats Transfer Guide: Competitive International Money Transfers Without Fees
Moved to Singapore? Here's how to send more money back home.
If you've moved to Singapore and wish to send money abroad, then there are exchange rates and fees to think about.
Fortunately, there are ways to pay no fees and get better exchange rates. Find a foreign money transfer service with no fees and on-par with competitor's exchange rates, and getting more value for your dollar.
Send money home using a transfer service
Disclaimer: Exchange rates change often. Confirm the total cost with the provider before transferring money.
Should I use a bank or an international money transfer company?
International currency transfer services make their profits from many currency exchanges at small margins and small fees to cover costs. Their exchange rates are usually 1-2% less than midmarket rates, which means they make about that much on currency changed. Their income depends on offering great deals to attract more users.
To stay profitable, they usually impose a minimum on amounts that can be sent per transaction.
Bank overseas currency transfers make their profits from fees for everything and provide currency exchanges at big margins (worse rates). Its exchange rates are usually 2-4% less than midmarket rates, meaning they make about that much on currency changed plus all their fees. Their income is based on making as much money per transaction as possible.
Because they have so many fees, banks do not impose any minimum on amounts per transaction, but smaller sums may be entirely lost to fees.
This is why international currency transfer services can offer much better value for money.
If you want to make international money transfers, then you may want to consider avoiding banks. In many cases, you can only use banks for transfers when you have an account with them, and you will end up paying whatever rates and fees they impose, wait however long it might take and have fewer options for sending and collecting.
Dedicated currency transfer services have more choices so you can compare options to find the best, then transfer money overseas with no fees, great rates and collection options that work for the recipient, whether it's cash, cheque or a direct transfer to their bank account.
| Bank | Money transfer service |
| --- | --- |
| | |
| | Better exchange rates and price matching |
| | |
| Usually need an account with the bank | |
Bank fees are BIG
Bank fees mean you might spend hundreds of dollars on just one transaction. The fees might even be more than the amount of money you are sending.
Fees for sending: They will typically charge you a flat $20-30 cable fee.
Fees for changing currency: Not only are the conversion rates worse, but they may charge another flat fee for converting the currency which can be around $30.
Fees for processing: If the money is being sent to a different banking company they will charge additional processing fees, generally $10-30 depending on the situation.
Fees for receiving: The person you are sending money to will have to pay another fee to pick it up. This is typically more if they are in a different country and using a different currency, and can be over $30. They will also have to pay the separate fees of whichever bank they are using.
Extra fees if you want to pay the receiving fees: If you, the sender, want to pay for the recipient's bank fees, you may, but this incurs a "correspondent fee" of $40 or more.
Fees for tracing the transfer: If you want to find out how much longer the transfer will take, or if it did not arrive and you want to find out what happened to it, the bank may look into it if you pay another fee, at $25 or more.
Fees for amending the transfer: Need to change some details of the transfer? Yes, you can at another $25 fee.
Cancellation fees: If you have realised the fees are too high and wish to cancel the transfer. This will incur another $25 fee.
Currency transfer service fees are small
International money transfer services generally impose smaller fees.
No fees at all: Many providers will charge you zero fees.
Set fees: Some providers require you to pay a flat $5-15 in fees per transfer.
Any other fees?
If the money has to be transferred through banks on the way to its destination, then these banks might each take a cut. This is beyond the control of international money transfer services, but at least they won't also charge you an extra correspondent fee for it.
How do I set up regular overseas payments?
If you want to set up regular money transfers, such as every week or fortnight, there are ways to do so. This is sometimes one of the first things people do when they have just moved to Singapore and found a new job. Many currency transfer services let you do this online, over the phone or in person.
Banks may charge administration fees for setting up regular payments
Banks apply hefty flat costs to each transaction
Banks will usually charge extra for amending payment schedules
Banks offer poorer exchange rates on each transaction
Most international money transfer providers will set up regular payments without any fees
Many money transfer companies will not apply any flat fees to transactions
Money transfer companies will typically let you adjust payment schedules free of charge
International currency transfers offer good exchange rates to every transaction
If you want to set up regularly scheduled overseas payments, avoid using a bank. Currency transfer services are better options when sending money overseas.
Fees for receiving money into your bank account
Banks will charge you fees just for receiving money internationally
International currency transfer services have no fees for the recipient
If you are in Singapore and you are receiving money from someone abroad, such as if you are still finding your feet after arriving, then your Singapore bank will charge a flat fee, typically over $10 each time, just for collecting the money, plus flat currency exchange fees. The worst international currency exchange rates are offered by banks, compared to transfer services, which also means that more money is lost along the way. Bank transfers are normally be paid into your account with fees deducted automatically.
However, when you receive money with an international currency transfer service, it can be deposited directly into your bank account without any extra fees and at better exchange rates. Some providers may even permit collection via cash or a cheque.
Don't let your overseas acquaintances send money via a bank. Ask them to use an international currency transfer service instead, so you don't have to pay any fees.
How to compare international money transfer services
Send more money overseas with currency transfer services and find a suitable provider by making a few simple comparisons.
Find a provider that works for you by making sure that they provide services that accommodate to your minimum transfer amount and required transfer speed. After that, compare their rates and fees based on the amount you are sending to find out which is more cost-effective.
Finding the right money transfer company can be as simple as that.
| What to look for | What it is | With banks | With money transfer services |
| --- | --- | --- | --- |
| Rates | Foreign currency exchange rates. This makes a significant difference in larger transactions | Bad rates, typically 2-4% less than midmarket value | Good rates, typically only 1-2% less than midmarket value |
| Fees | Flat costs and commission you must pay when sending money | Big fees for sending, receiving and exchanging money. May charge a handling commission, up to a maximum amount (eg. 1/8% commission. Min $10, max $100). | A small fee for sending money, or no fee at all. Generally no commission charged. |
| Minimum transfer amounts | The smallest amount you can send in one go | No minimum, but fees may cost more than small transfers | Varies widely. Can be non-existent, a few dollars, a few hundred dollars or thousands |
| Transfer speed | How long it takes to send and receive money | From 2-5 business days | Typically 1 or 2 days, including weekends |
| Services available | How you can make transfers | Online, over the phone, in person and more | Usually online or over the phone, but in person for some providers |
Jennifer's money transfer plans
Jen had just moved to Singapore with a new job lined up for her. Her new income was more than enough to pay her modest bills and living expenses, so she wanted to set up a regular transfer of money back home to America to pay for her father's growing medical needs. Her plan was to transfer $1,000 every month, to be converted into US dollars.
Jennifer's first thought was to go to her bank. She looked at their options, then looked at their fees and realised it would take a big chunk out of the money she sent. Checking around for other options, she soon discovered a typical international money transfer service. To compare both side by side, she drew up this table.
Sending SGD$1,000 per month
| | The bank | Money transfer service |
| --- | --- | --- |
| Exchange Rates | USD$0.72 per SGD$1 | USD$0.73 per SGD$1 |
| Fees | SGD$20 per transaction. SGD$5 for debiting amounts equal to or below SGD$5000 | SGD$5 – $10 per transaction |
| How much money arrives back home each month | USD$695 | USD$720 |
| How much arrives in a year | USD$8,340 | USD$8640 |
Using a money transfer service instead of the bank meant that over the course of a year Jen sent an additional USD$300 home.
Jennifer compared all the banks she could find, and all the money transfer services she could find and found similar differences across the board. Her mind was made up, and she resolved never to use banks for international currency transfers as long as there was a single good money transfer service.
How to do an international currency transfer
For seamless international money transfers, follow these steps.
Know the details of the bank account you want to send money to. This might be your own bank account outside of Singapore, or the account of someone you are paying to. To transfer money to an account, you must know the recipient's SWIFT/BIC code, which indicates the country and location of the receiving bank, as well as the branch and account number which specify the individual bank account. You can find SWIFT/BIC codes online or by contacting the bank and should get the branch and account number from whoever you're sending money to.
Compare the international currency transfer options. They may have different exchange rates, different minimum transfer amounts and possibly some fees. To compare effectively, you should know the exchange rates of the currencies to be converted, the amount you are sending and how quickly it needs to arrive. Rule out options that are too slow, don't exchange the currencies you need or have other restrictions, and then compare the remaining by price.
Contact your chosen international money transfer service. You will generally need to open an account with them. Once you have, all you need to do is give them the SWIFT/BIC codes, branch and account number of the recipient and they can transfer money efficiently and without hassle. Their fees are usually minimal, and they will inform you if there are any additional costs.
You can now send money overseas without losing huge chunks of it to low exchange rates or sizeable fees. Do it online or over the phone, set up automatic transfers and make use of any discounts available. You're now good to go!
Did you have these questions around expat money transfers?
You may be interested in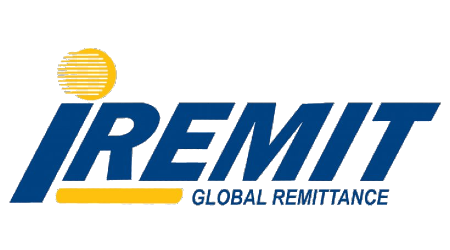 Make simple and small transfers to the Philippines through the IREMITX app.
Read more…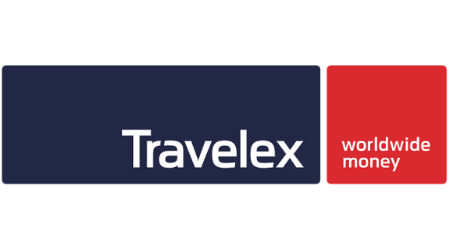 Find the latest Travelex promo codes to spend less on your travel money and money transfers.
Read more…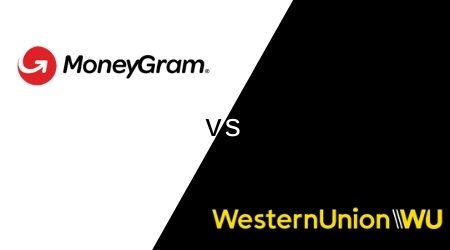 We put MoneyGram and Western Union side by side to help you make a decision for your next local or international payment.
Read more…