Finder is committed to editorial independence. While we receive compensation when you click links to partners, they do not influence our content.
Best Dining Credit Cards
Enjoy your favourite meal and save money at the same time.
Credit cards are frequently used to pay restaurant bills, so it makes sense for card issuers to treat their customers to dining discounts and benefits. Your card can unlock a range of savings when you eat out: from money off your bill, to 1-for-1 main meals or bonus rewards simply by swiping your dining credit card.

Best for
Base Rate Cashback
Best for
Promotional Offers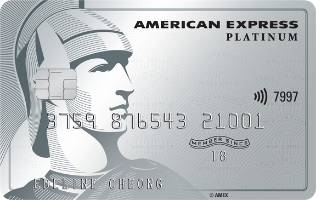 Best for
Bonus Cash Rewards
Compare credit cards that offer dining rewards
What is a dining credit card?
A dining credit card is a type of credit card that offers various benefits if you enjoy dining out (or order in) regularly. You can look forward to more than just discounts. The dining perks on some cards include preferential bookings or special events at exclusive restaurants. What's more, you could get rewarded with bonus cashback, air miles or loyalty points when you charge restaurant meals or bar drinks to your card.
A dining credit card is different from other types of credit cards because the card issuer pays special attention to negotiating offers that are exclusive to individuals who hold the card. Your dining credit card can have other benefits outside of dining, but it tends to offer something exclusive when eating out.
How does a dining credit card work?
Dining benefits are usually part of a wider group of benefits on your credit card, known as rewards. However, some credit cards are focused exclusively on dining. Typically, your dining credit card will entitle you to discounts at a range of restaurants, with these discounts exclusive to individuals who hold a specific credit card. To enjoy your dining benefit, you'll typically have to pay with your dining credit card when you visit the restaurant.
Restaurants are often enthusiastic about signing up with credit card providers to offer discounts to cardholders, especially when these are premium credit cards that are held by high earners. Dining benefits vary. For example, your dining credit card could offer a substantially accelerated reward earnings rate when you pay at restaurants.

What features should I look for in the best dining credit cards?
Exclusive offers. Enjoy special cardmembers privileges with most dining credit cards, such as exclusive promotions or priority bookings at top restaurants.
On-the-spot discounts. Enjoy a discount when you use your credit card at selected restaurants. Discounts can be anything between 5% and 30% off your dining bill; or two main courses for the price of one. Make sure to check the fine print as some discounts may only apply to certain items on the menu or require a minimum spend.
Rewards boosters. Enjoy increased rewards when you dine at any restaurant, or a selection of partner establishments. While spending on food and beverage, you could earn up to 10x the standard reward earnings rate.
Increased cashback. Many dining credit cards also provide a cashback offer by crediting a percentage of your dining bill amount to your primary card account. Again, you could enjoy a higher cash rebate (such as double cashback, or more) when you pay your restaurant bill.
How should I compare the best dining credit cards?
Multiple savings. Look for a dining credit card that offers discounts in a wide range of restaurants, even if the actual discount percentage is a bit lower. Some cards offer a high discount at only a few restaurants, which will limit your choice and reduce the chances to save money.
Cashback. Don't ignore accelerated cashback and reward earnings rates. These dining benefits can be an excellent way to save, even if the saving doesn't show up on your credit card bill immediately.
Extra privileges. If you'd like extra features such as complimentary travel insurance, airport lounge access, new sign-up bonus and other perks, be sure that the card you choose provides them.
Suitability. Different cards have different dining benefits. So, when you compare dining credit cards, pick the card that offers benefits at the type of restaurant and the individual restaurants you visit the most.
Value. Always look at the entire credit card package. If your dining credit card charges a high annual fee, it could erase the benefits you get from the dining benefits.
Interest rates and fees. Before applying for any credit card, you'll need to compare all the fees associated with the card – annual fees, late payment penalties, cash advance fees and any service charges to ensure that the cost of the card doesn't outweigh its potential savings.
Back to top
3 tips for using a dining credit card
Plan ahead. This means calling up the restaurant in advance to ensure that the promotional offer is still valid before heading down. Planning ahead, making reservations and checking if you're eligible for the privilege can save you a lot of time and disappointment.
Consider any guests. If you're dining with a group of friends, you might want to check if the same promotion or discount will still be valid. Different card issuers have different benefit structures. For example, the American Express Love Dining programme works in a way that the discount reduces the more people you're dining with, or if you're dining alone.
Know your privileges. It's important to fully understand the rewards you're being offered. Some restaurants offer complimentary items, but you may need to meet a minimum amount before you're entitled to them. Some credit cards impose a monthly cap on your rewards, while others require you to charge a certain amount to your card before you qualify for the cashback or discount.
Pros and cons
Pros
Savings. Most of us eat out at restaurants some of the time. Your dining credit card will save you money when you enjoy a meal at a restaurant.
Ease of use. Often the savings are applied directly to your bill so you don't have to wait for a statement credit, or until you redeem your reward points, before you realise your discount.
Exclusive access. You may get special access to exclusive restaurants that have negotiated a deal with a credit card provider, including access to unique evenings which are not open to the public.
Cons
Some restrictions. The discounts on dining credit cards can be excellent, but sometimes exclude beverages, including alcoholic drinks. Think where most of your dining money is spent, and whether you will really benefit from the discount on offer once you've factored in any restrictions.
Annual fee. A dining credit card can come with a high annual fee or a high income requirement. Consider the entire credit card package before you decide.
Suitability. You might not always be able to make use of your dining benefits when you want to, due to the fact that your preferred restaurants are not on the credit card's program, or because of booking restrictions on discounted deals.
What should you avoid when considering these types of cards?
When comparing credit cards, check to see if a provider is not simply repeating offers you can find elsewhere. It's also a good idea to look at the restrictions and conditions around the dining benefits, because sometimes they are structured in a way that minimises the opportunity to save money. Don't apply for a dining credit card if other cards offer more rounded benefits that you can take advantage of more often.
Frequently asked questions