Finder is committed to editorial independence. While we receive compensation when you click links to partners, they do not influence our content.
Digital wallets
Managing your credit card, debit card, loyalty cards, business cards, receipts, travel tickets and event tickets could be easier with a Digital Wallet.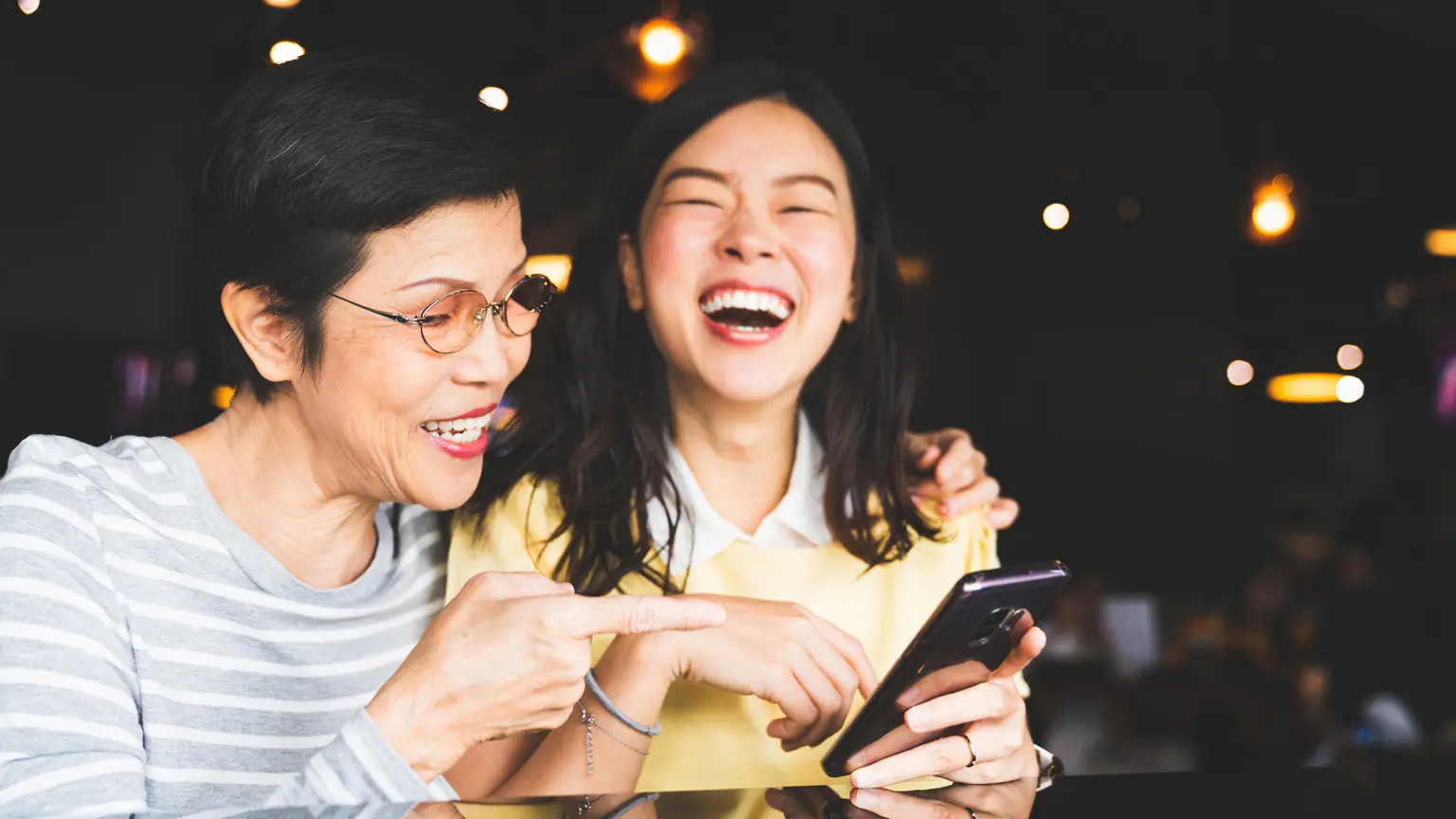 Described as the future of payments, a digital wallet lets you keep all of your cards and bank accounts in one easy-to-manage place. But not all digital wallets offer the same features, so the best choice will depend on how you want to use it. Let's take a look.
What is a digital wallet?
A digital wallet, also commonly known as e-wallet or mobile wallet, works like an electronic version of your physical wallet.
Many digital wallets allow you to make easy and secure electronic payments with your mobile phone or computer while hiding your financial information to keep it safe. What's more, its apps and in-built functionalities can help you with a wide range of day-to-day processes and transactions.
How does a digital wallet work?
That varies, but most digital wallets work through apps on your smartphone. The app authenticates your transactions through encryption and digital certificates to ensure that the payment processes that occurs between the consumer and merchant are secure. Most payments utilise Near Field Communication (NFC), a technology that allows radio frequencies to communicate with each other.
In the future, you can expect the following features to be available with your digital wallet:
Online shopping your from your device
Conducting comparison between items
Paying your bills
Earning points with all of your reward programs
Storing personal information
Person-to-person payments
Connect with appliances within the household
What are the digital wallets available?
New wallets are constantly being released, as many tech companies are developing more and more digital wallets. Some of the most popular digital wallets include:
Apple Pay
For additional convenience and security with Visa, Mastercard and American Express debit and credit cards, you can use your iPhone, Apple Watch, iPad or Mac to pay for purchases. Use Apple Pay in-store by simply holding your phone near the card reader and placing your finger on Touch ID. However, it's main functionality really shines online, where you can buy without needing to create a website account or give away any personal information. Your card number is not stored on your device or the Apple servers, letting you shop with added security.
Samsung Pay
Samsung Pay is like Apple Pay, but designed for Samsung devices. You can link your debit or credit card to the Samsung Pay app, then use the app to make purchases instead of using your physical plastic card or cash. The app generates a unique payment code each time you make a transaction, meaning no payment data is stored or held in the app and your bank card details aren't shared with the merchant.
Google Pay
Like Apple Pay and Samsung pay, this app is Google's digital wallet solution. It can work on all Android devices, and isn't limited to Samsung. Just like with its Apple and Samsung equivalents, the app also uses NFC technology to communicate with a payment terminal, allowing you to make purchases with just your phone or Google smartwatch or wearable device.
BigPay
BigPay is AirAsia's FinTech venture and was founded in 2018. It includes a digital wallet app and Mastercard that allows users to pay at over 40 million merchants worldwide without markups on foreign exchange. In September, a cross-border remittance service was added in the app. Users can manage money on the go from their smartphone, store up to 10 credit and debit cards, transfer money for free and keep track of their transactions in real-time. Read more about how BigPay works in Singapore.
Alipay
Alipay is the largest digital wallet in China with over 850 million users. Many taxi companies and vendors around Chinatown accept payments from Alipay. Alipay isn't yet available for Singaporean users, but plans are afoot to open up services in the country in the future. To use Alipay you'll need to have access to a Chinese bank account.
Mastercard PayPass Wallet
PayPass lets you make your everyday purchases by tapping your enabled device. It is fast and safe with zero liability which means that if you can prove that the transaction is fraudulent then you won't be charged. It is accepted globally at many merchants, with a PayPass locator app available to download.
How do I compare digital wallets?
Digital Wallets should be a personalised portal for you, so you may want to consider the following features you can expect from your Digital Wallet.
Security. Ensure that your Digital Wallet has a number of security measures in place such as encryption for every transaction, zero liability protection or some insurance for your purchases. Safeguards should also be in place to only bill you once if you tap twice by mistake. Consider setting up a username, password and PIN.
Payment method. Your Digital Wallet should utilise NFC for easy payments that are quick and convenient. You may also be able to pay your friends and family easily by bumping your devices together or electronically transferring funds. The Digital Wallet should be able to make bill payments on behalf of the user and schedule any bills payments when their due.
Online shopping. If you regularly buy online, it may be a good idea to use a Digital Wallet that is accepted at your favourite online retailers. You can avoid entering your credit card details every time you buy on the Internet and instead just enter a username and password. Check the merchant or partners page of the Digital Wallet to find out what they are.
Rewards. You may be able to link your rewards program with your Digital Wallet, so it may be able to give you real time reporting of the number of points you've accrued over loyalty programs. If you are a member of multiple rewards programs, remember to link all your cards to you Digital Wallet.
Organiser. Your Digital Wallet could store your calendar, contacts, tasks, lists and personal information, allowing you to access them at anytime. This makes it easier to update and retrieve the information you need when you want to , as well as easily sync your information to all your devices.
Technology. Contactless payments are the new standard for Digital Wallets and facilitate things like PayPass or PayWave. A contactless payment typically uses Radio-Frequency Identification (RFID) tags to add a security layer that lets secure transactions through an enabled device. New Digital Wallets could incorporate things like computer chips and Point of Sale (POS) device that provide a better and smarter shopping experience for you.
Financial institution. Many banks and other financial institutions are integral to the Digital Wallet movements as they facilitate your payment. Your financial institution may already have an app available for you, which will make your digital payments easier as they already have your account information.
Is a digital wallet the same as a bitcoin wallet?
No, they're not the same. Cryptocurrency wallets (e.g. bitcoin wallets) are apps or software solutions that allow you to save and transfer your cryptocurrency. For a detailed explanation of what they are and how they work, check out our guide to the best cryptocurrency wallets on Finder.
What are the pros and cons of digital wallets?
Pros
Smarter than your regular wallet. Digital Wallets can provide a better experience for you, as well as help you organise your finances. You can also keep coupons without bulking up your wallet.
Easily manageable. Manage both your notes, coins, forms of ID and any other cards by having it all in one place. It's also easier to evocate all your lost items if you ever lose your wallet and you can reduce the chance of theft as you need to only worry about one item.
Low or zero fees. Electronic payments means that you can eliminate the need to go into a branch to do your banking. This also means that you can save on fees such as service charges, overdraft fees and pay minimum prepaid card fees.
Cons
New technology. In the present, digital technologies are still misunderstood and haven't reached a critical mass among consumers. This means that not every merchant will have contactless payment methods, which means that you cannot use your Digital Wallet everywhere you go.
Compare a range of digital banks in Singapore
Disclaimer: Interest rates are applicable for deposits between S$1,000 and S$49,999. Interest rate and initial deposit are shown in Singapore dollars. Please check with the provider for deposits and rates in other amounts and currencies.
What are some things to avoid with digital wallets?
Forgetting about security. Always protect your information with a password or PIN just in case your Digital Wallet is lost or stolen. It's important that you can always unlink your personal information from your Digital Wallet so no one except for you has access to it.
Forgetting about privacy. To avoid things like identity theft, it's important to always be wary of the site you're entering your personal information into. If you're on a webpage, always look for the padlock symbol where you enter your web addresses to confirm that the web page is secure.
Back to top
More guides on Finder